The Friday Funny: Squirming USB Tentacle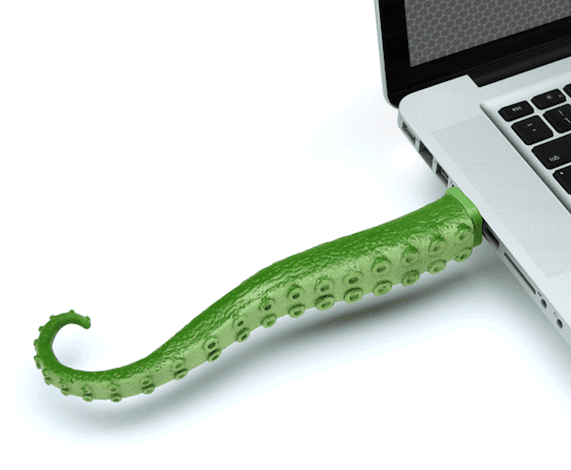 One of the most unusual (and entertaining) uses of the ubiquitous USB port is as a power receptacle for any number of bizarre and unusual gadgets and gag gifts. We included a recommendation in our holiday gift guide for system administrators, but easily one of the most attention-grabbing is this USB Squirming Tentacle from ThinkGeek.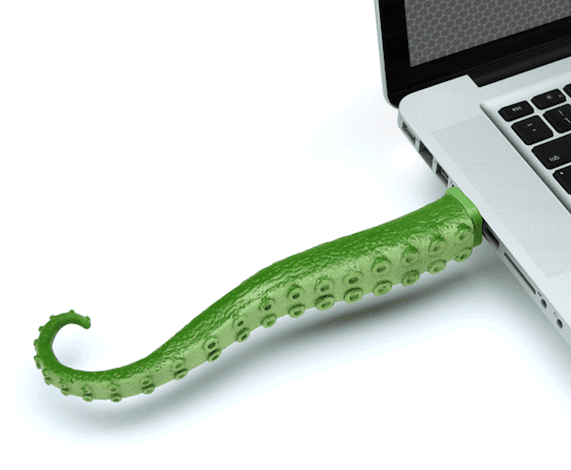 Unfortunately, this USB gadget doesn't store any data at all. But it does do an admirable job of squirming about and looking creepy, and it can be grouped together with other tentacles to form what ThinkGeek calls a "Hub of Cthulhu." We've embedded a video of the sucker-covered appendage below.