The Friday Funny: Star Wars Christmas Paper Snowflakes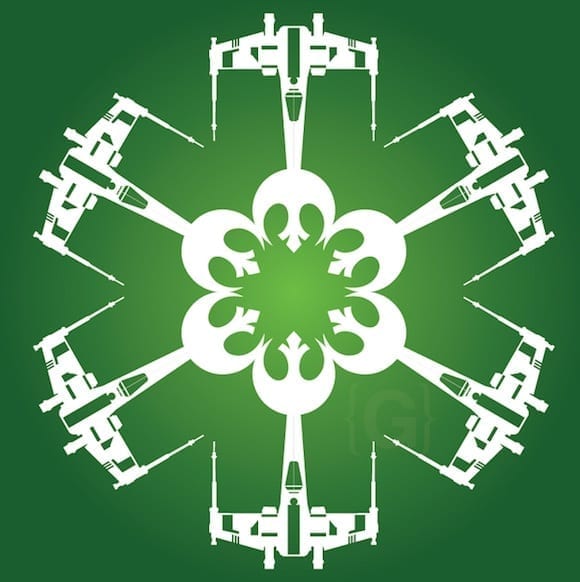 With the holiday season fast approaching, the thoughts of many system administrators turn towards thing like the annual holiday office party, selecting gifts for their fellow sysadmins, or making plans to decorate the server room with something festive. So in the interest of providing some holiday decoration inspiration to IT professionals everywhere, I'd like to present what is arguably the coolest paper snowflake designs in the history of paper: Star Wars-themed  paper snowflakes. Here's an example of one featuring the X-Wing: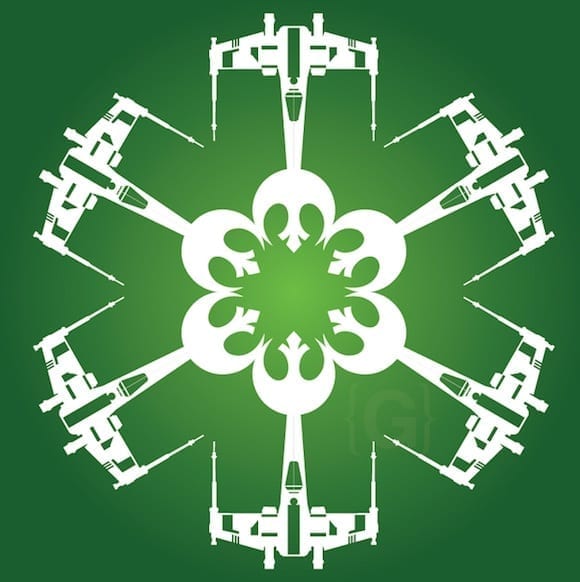 The Star Wars X-Wing paper snowflake (Image and genius design via Matters of Grey)
The website Matters of Grey has an entire collection of other Star Wars-themed snowflake designs, featuring everything from Princess Leia and Han Solo to the TIE fighter and the Millennium Falcon. Free downloadable templates and other info are included, so you now have a perfectly good use for the reams of extra and/or lightly used paper that piles up near every printer and copier in the office.
Have any other decorating ideas for your data center or server room? Drop me an email with some of your ideas and I'll mention them in a future post.