Halloween 2012 is already a few days behind us, but we think there's still some time to share some IT-related Halloween humor. Ever wonder what possessed Microsoft to create the infamous blue screen of death (BSOD)?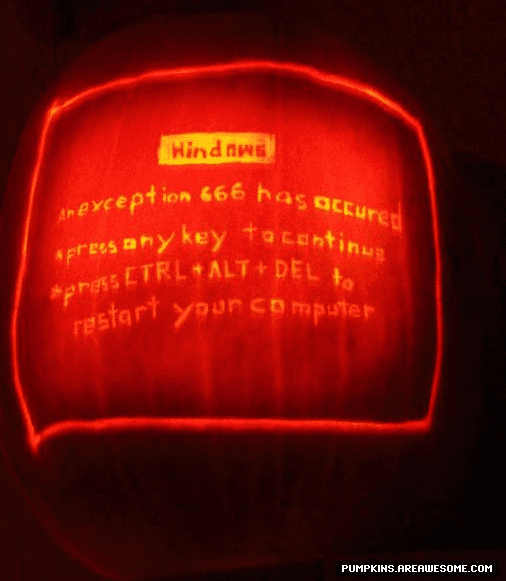 Now we know the answer. (Image via pumpkins.areawesome.com)
For a more Apple-oriented take on everyone's favorite vegetable carving activities, check out the "Mac-O-Lantern" over at Instructables.
Don't miss a minute of Petri's latest how-to articles, news, funny stuff, and more! Follow us on Twitter (@petri_co_il), like us on Facebook, and add us on Google+.