First Look at Microsoft's New Teams Peripherals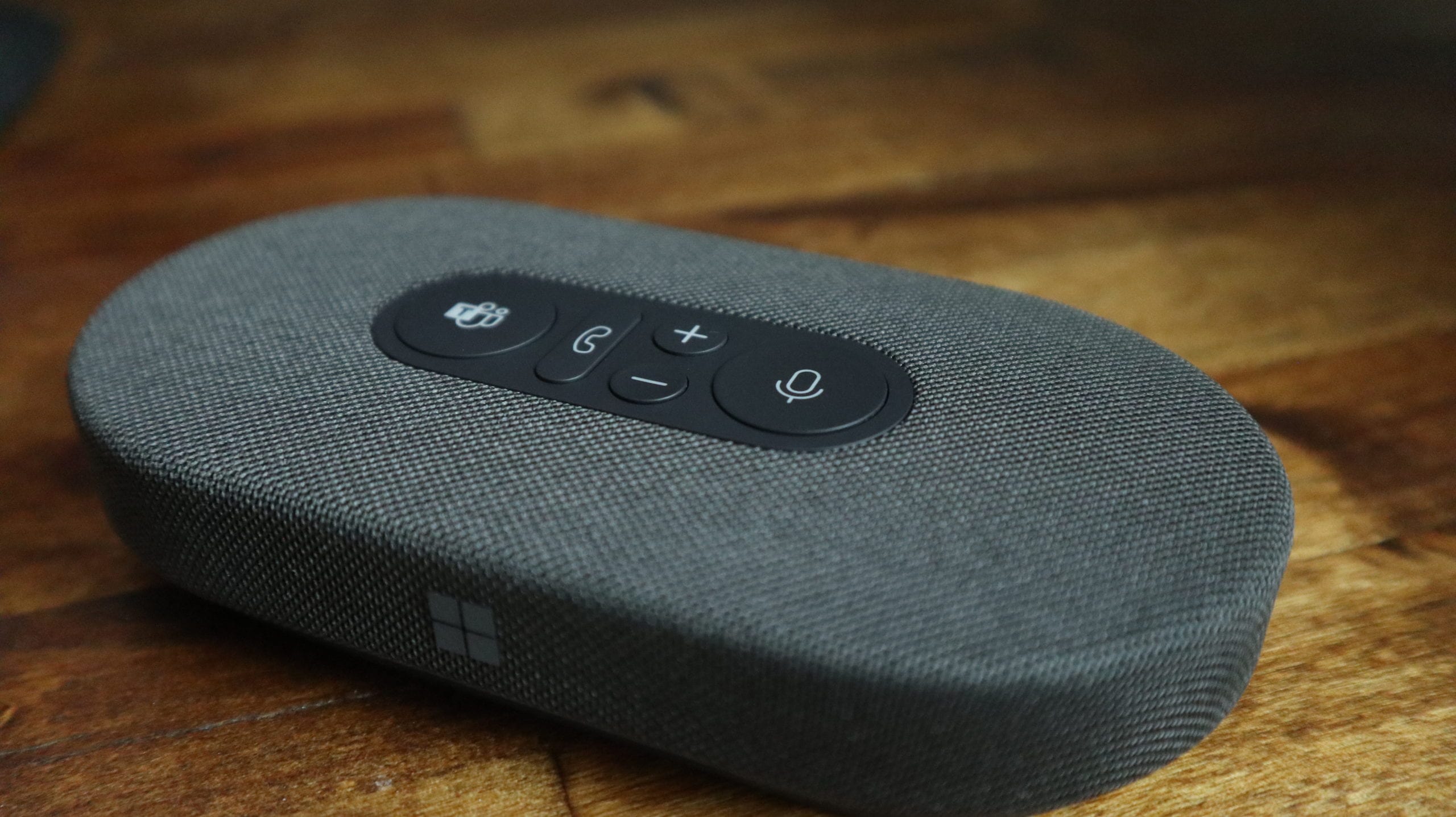 Earlier this year, Microsoft announced a handful of new Teams accessories including a USB-C speaker, two headsets, and a webcam. The company has sent over a few of these products to review and here is a first look at the speaker and the webcam.
Both of these devices are Teams certified which means that they will provide an optimal experience with the software. But what they do not promise is to work with other services like Zoom or WebX, which means that there is good reason to give this hardware a proper review.
Keep in mind, this post is not that review, I haven't had the hardware in my hands long enough to properly evaluate it but give it a few weeks and I'll have a much deeper dive into the products.
The USB-C speaker is compact and about the size of an iPhone 12 (non-max). It has a mesh-like material on the outside that is soft to the touch and the buttons on the top are clicky which makes it easy to tell when they have properly engaged the action.
The bottom of the speaker has a large rubber pad that conveniently hides the cord. This makes it quite easy to travel with the device or hide part of the cable so that you don't have cable slack on your desk.
The rubber pad also keeps the device from wobbling about or making a banging noise when your desk gets bumped. It's a little feature but one that is welcomed.
The camera is also Teams certified and features a small ring light around the lens to help you look your best after a long day of sitting in meetings. There is also a privacy shutter built into the camera to make it easy to cover up if preferred.
The camera is much smaller than it looks, roughly the size of a large walnut with a stand that allows it to sit on your monitor or securely attach to a 1/4-20 adapter.
The slider on the front is magnetic as well, a simple push to the side and it stays in place. Unfortunately, the camera does not support Windows Hello.
The camera uses a USB-A connection which is a bit odd as the speaker above uses a USB-C connector. It would be preferred if Microsoft would standardize on USB-C and stop shipping mixed products but that day is not today.
Now that the devices are out of the box, the next step is to get them hooked up and reviewed. I'll also be digging into the wired and wireless headsets in the near future as well.
Considering the high usage of Teams, with 145 million daily active users, I would expect that these accessories will be popular with business customers. That being said, there are plenty of third-party options available and I'll be curious to see how these devices stack up to the Surface HeadPhones 2+.