First Look at a Basic Windows Server 2012 R2 to Windows Server 2022 Upgrade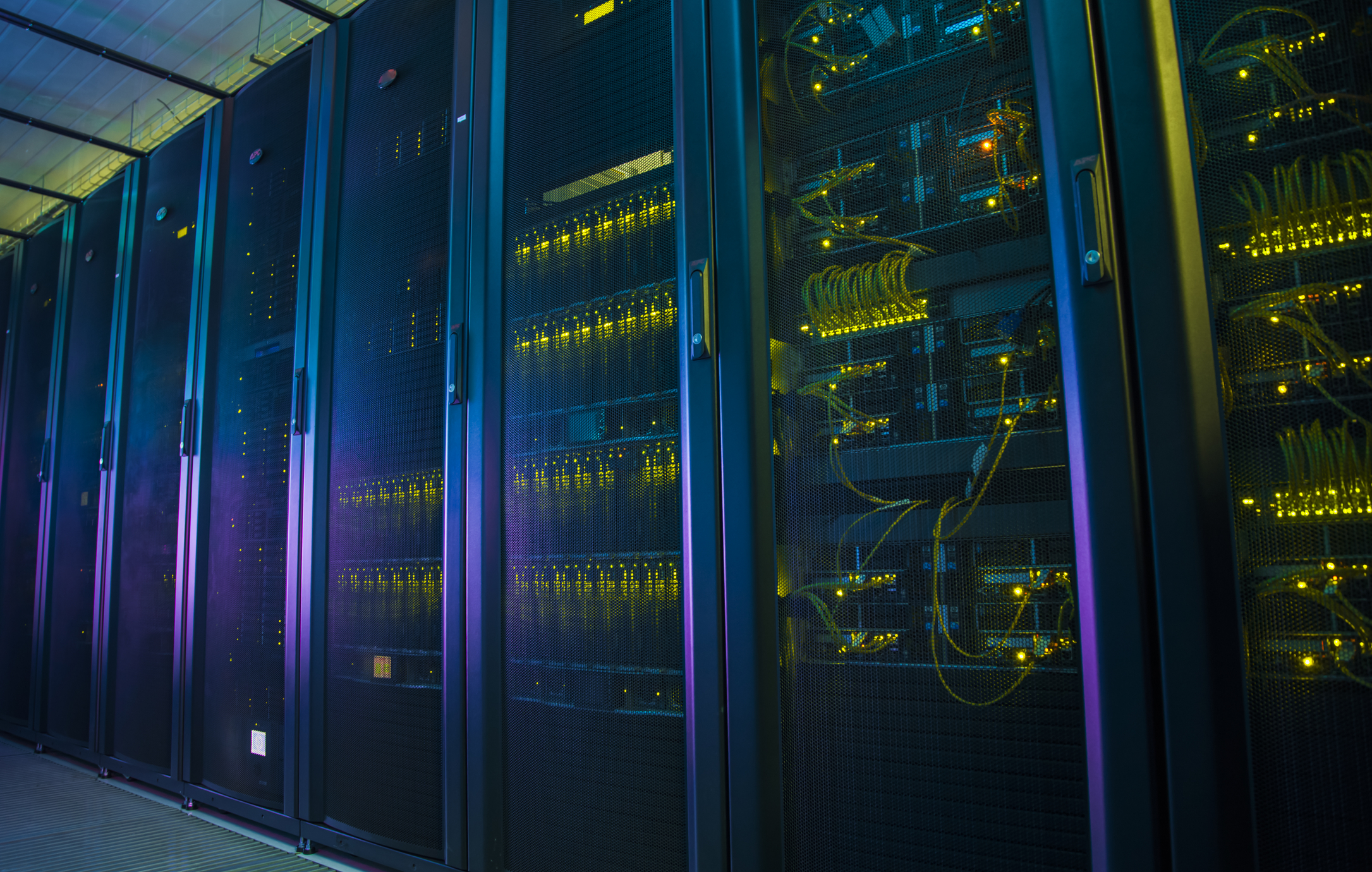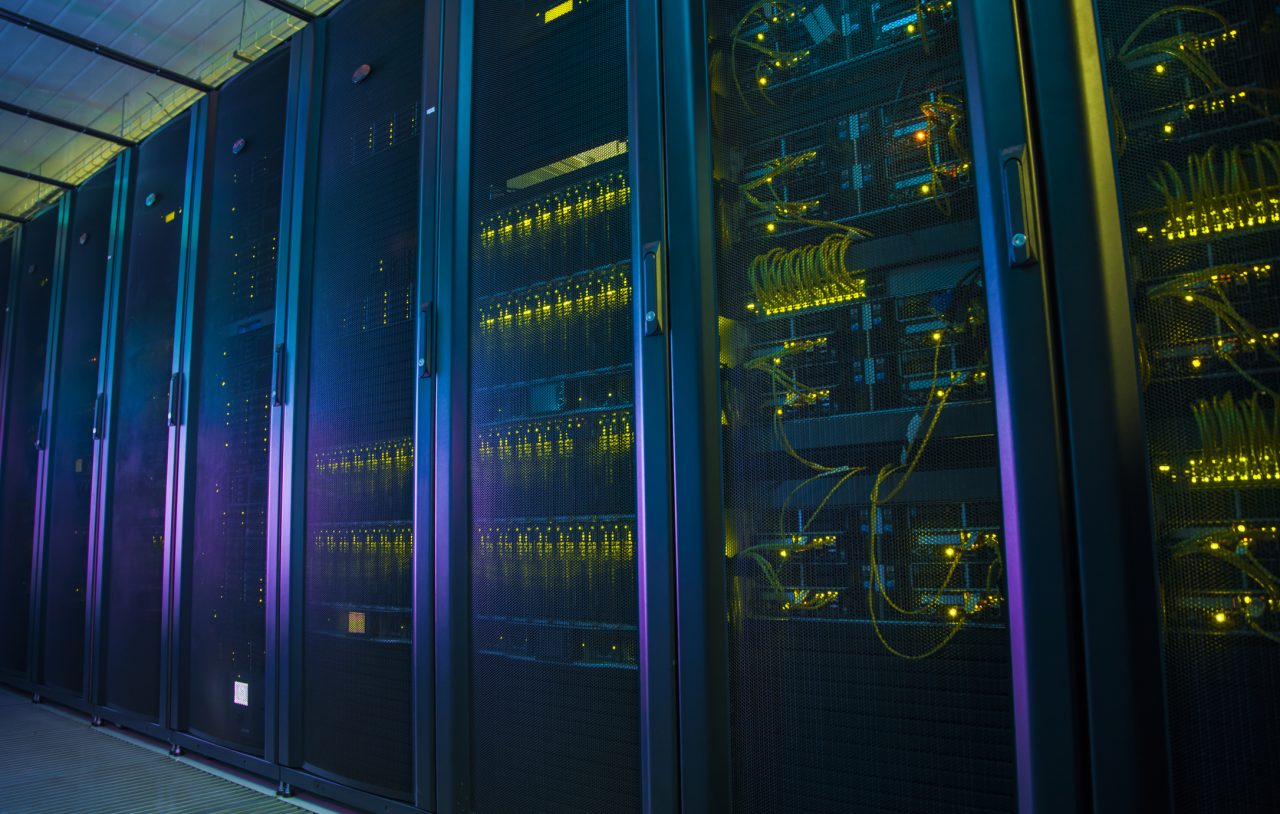 Windows Server 2019, the (2nd) most recent server OS version of Microsoft's Long Term Servicing Channel (LTSC), was generally available October 2, 2018. About two and a half years later, Windows Server 2022 is here! Well, as of this writing, it's 'here.' Let me explain.
Background
Back in May, Microsoft released build 20344 of Windows Server 2022 as part of the Windows Server Insider Program. The next build they released was 20348.1. This was dubbed 'Windows Server 2022 Preview' and was posted on the Visual Studio Downloads site (former MSDN), and their Evaluation Center site. This release has no keys and expires in 180 days from installation. Buried in a Microsoft PM's response in a forum online, they declared Build 20348.1 as the 'RTM' build. (Whatchu talkin' about Willis? There is no RTM anymore, that's a (4) three-letter word.) Well, the only team in Microsoft that doesn't believe in the 'RTM' moniker is the Insider program team for Windows 10. So, we are at RTM! This build has already been patched by Microsoft (this week, Patch Tuesday brought it up to 20348.51). There are no volume license keys available yet, but those should be released to customers over the next few weeks.
Note: Microsoft has not declared this release suitable or supported for production workloads… yet. This will be announced at a later date.
So, let's get to the core energy here, shall we? Previously, Windows Server releases could be upgraded directly (in-place upgrade) up to two major versions back. So, you could upgrade from '2012 R2' to '2016' or '2019'. As Windows Server 2022 was being finalized, I was unable to find any documentation from Microsoft if it was possible/supported to upgrade over THREE versions…from '2012 R2' to '2022.' Guess what, you can! I just did it. This is a boon for IT Pros and I'm sure by design from Microsoft. There are tons and tons of workloads running Windows Server 2012 R2, so naturally, MS wants y'all to go right to the latest and greatest, 2022. It works. Let me show you the steps.
Upgrade Steps
I am using Hyper-V on my Windows 10 desktop computer to run these installations and upgrades. I fired up a fresh ISO install of Windows Server 2012 R2 (Desktop Experience) and ran Windows Update to get it patched up. Here is the Starting line.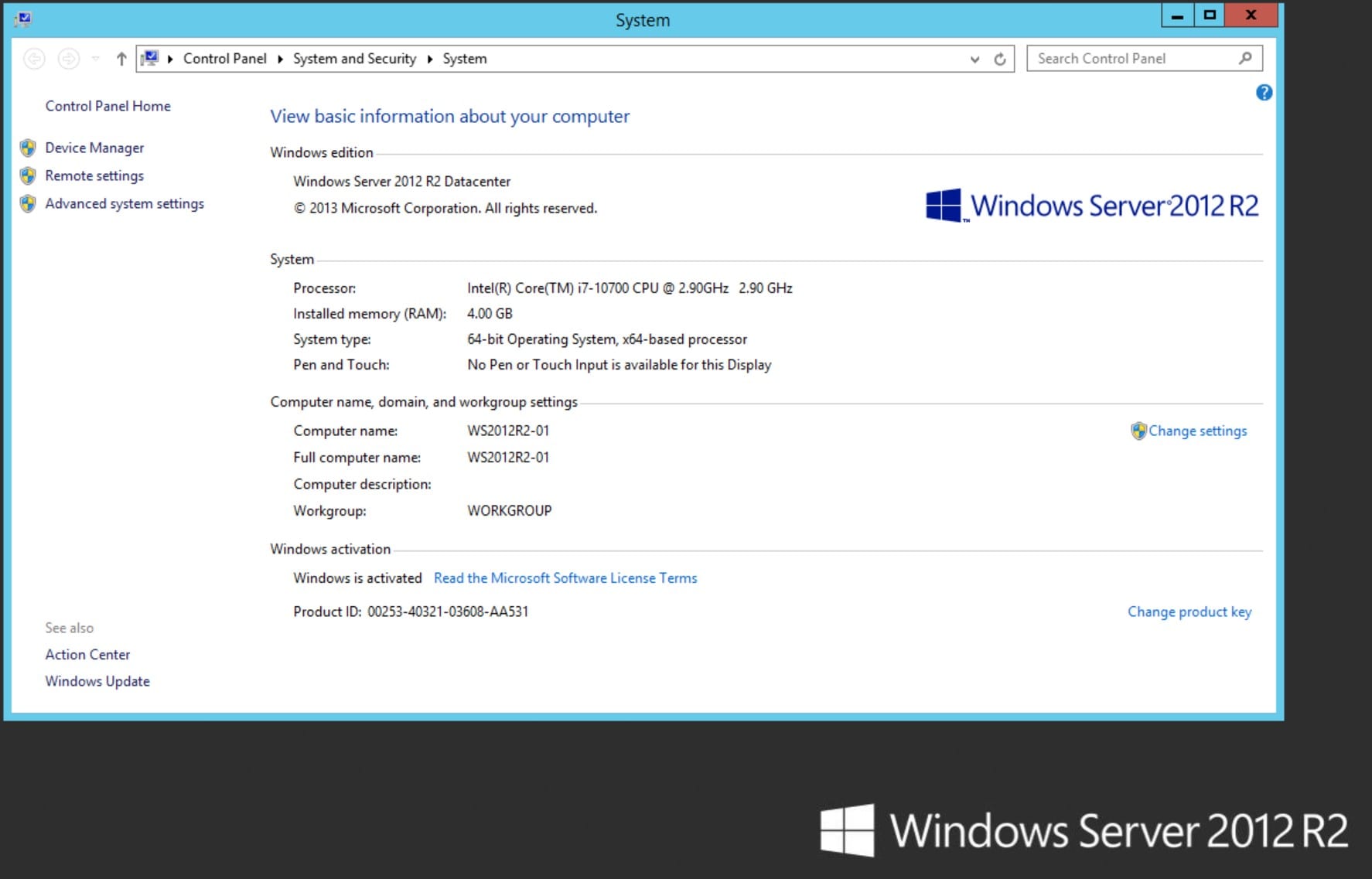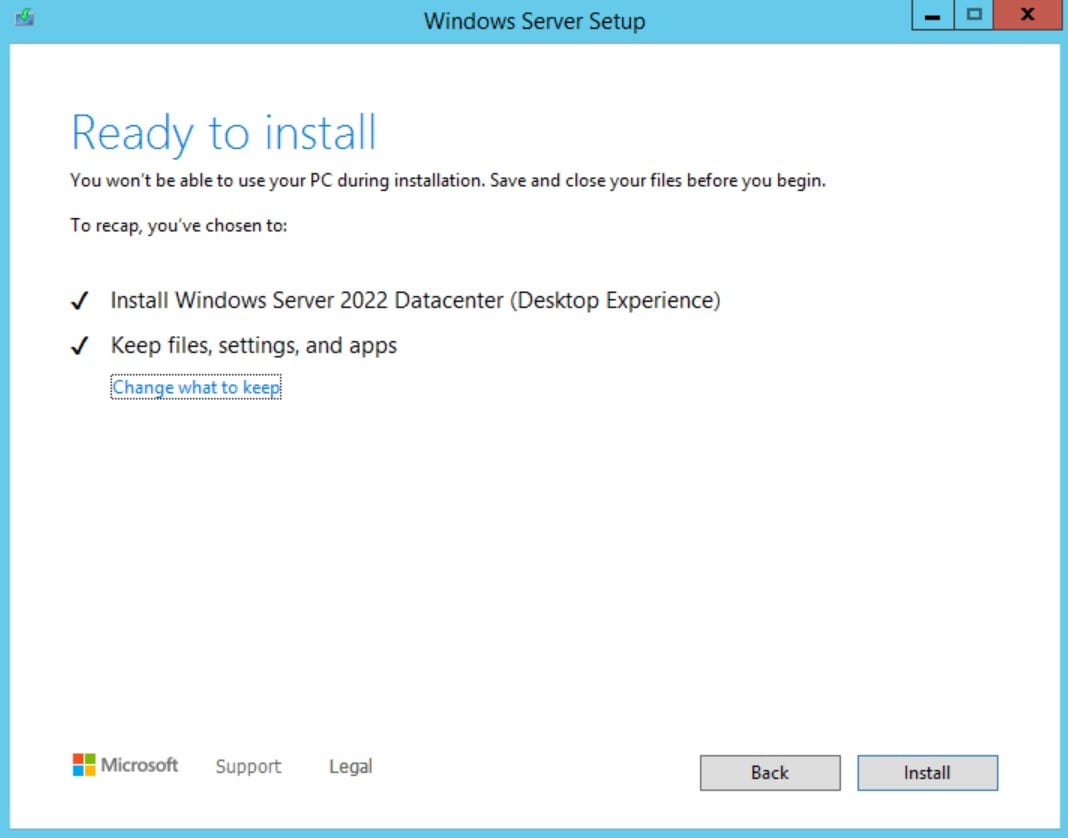 That's it! We're ready to get this show on the road! Click the Install button.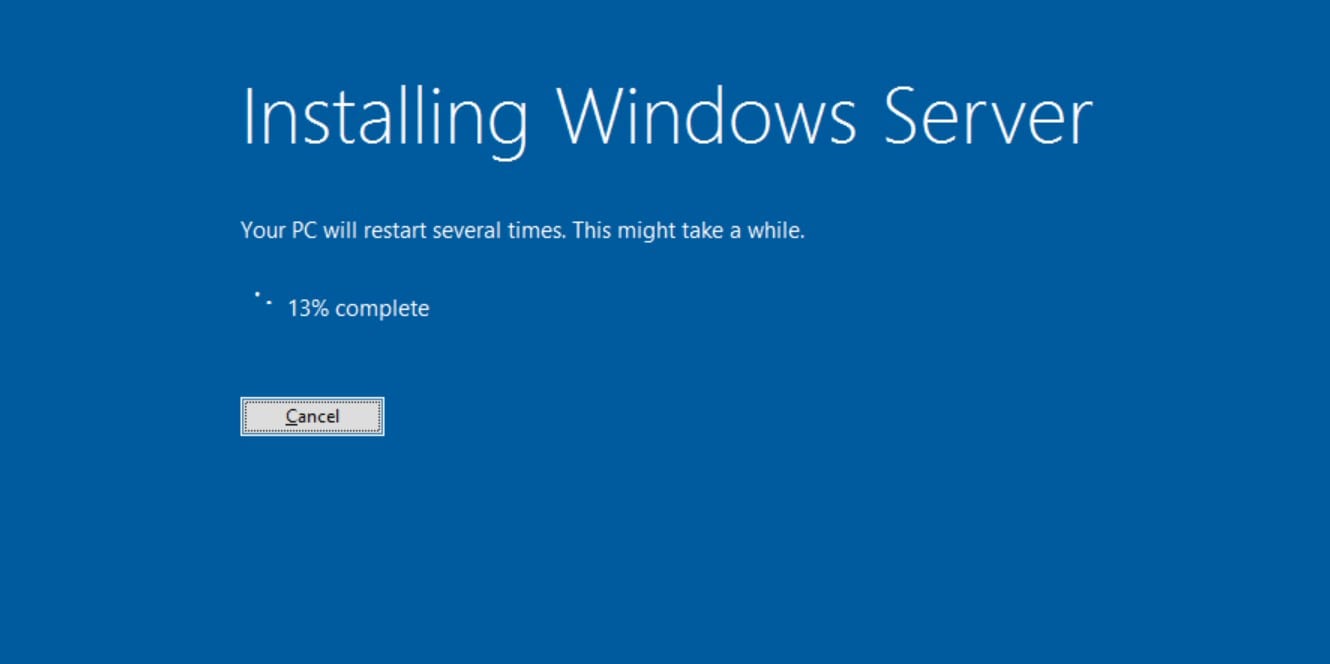 Running setup from within Windows will 'take over' your computer.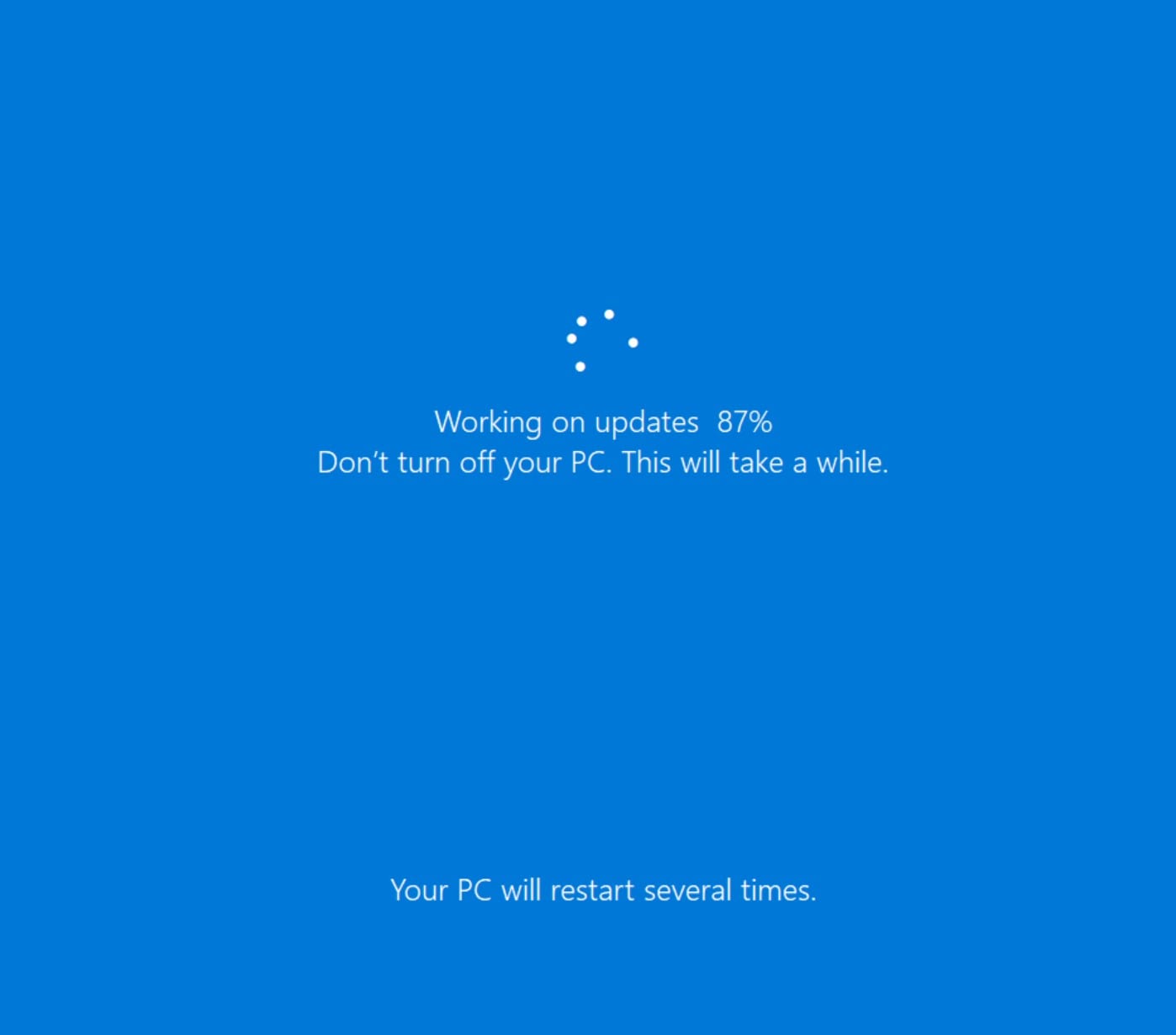 And then, you are done! I was mildly surprised at how quickly this whole process ran. Granted, this was a bare-bones install with no Roles installed, and I'm running this on an HP Z2 G5 mini desktop computer, but from the time Setup started the actual install to the time it was complete and I got the Desktop logon screen…12 minutes! Fantastic!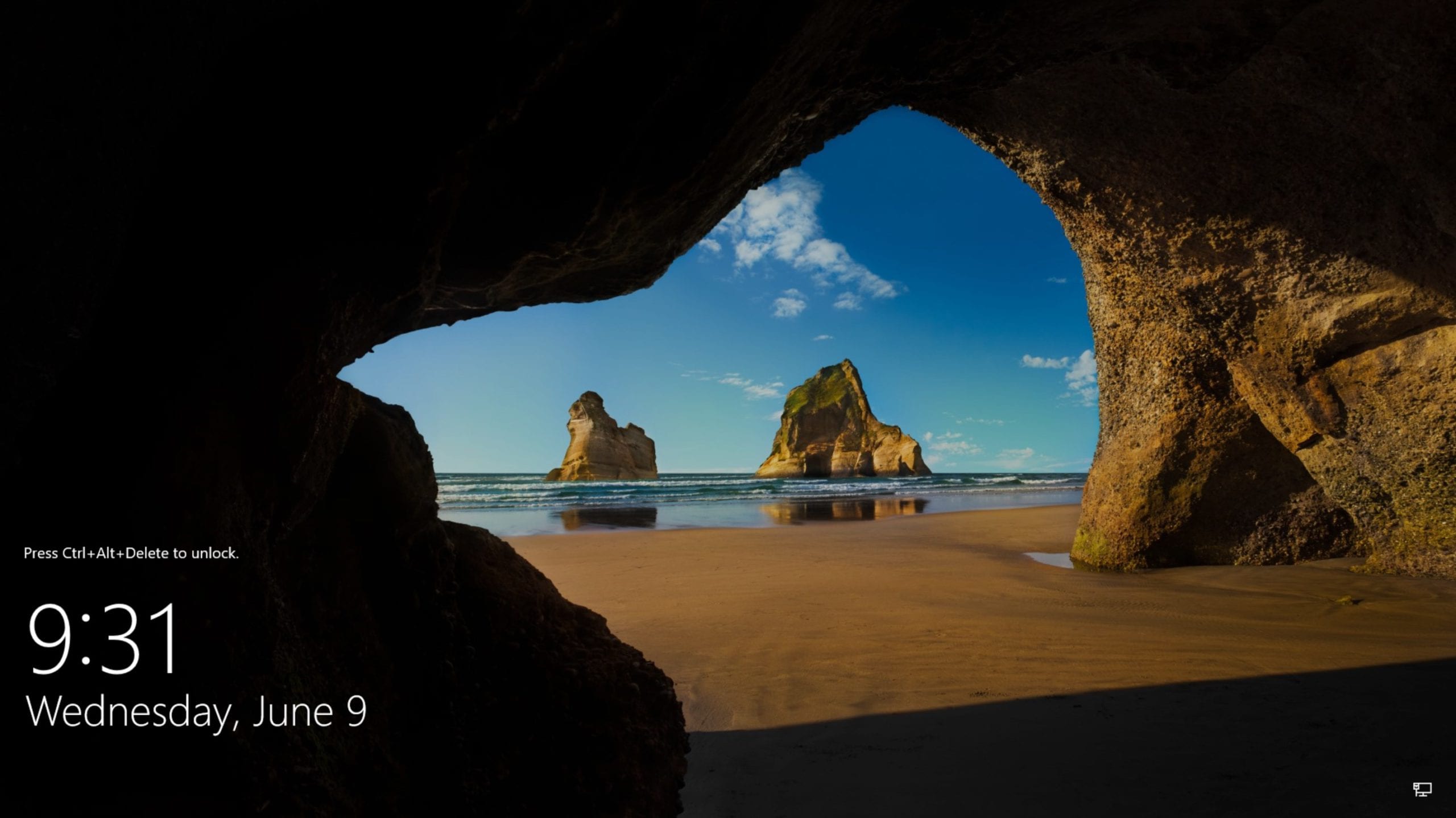 Sweet. I logged in and have verifiable proof this was actually done and is not a Photoshop mockup.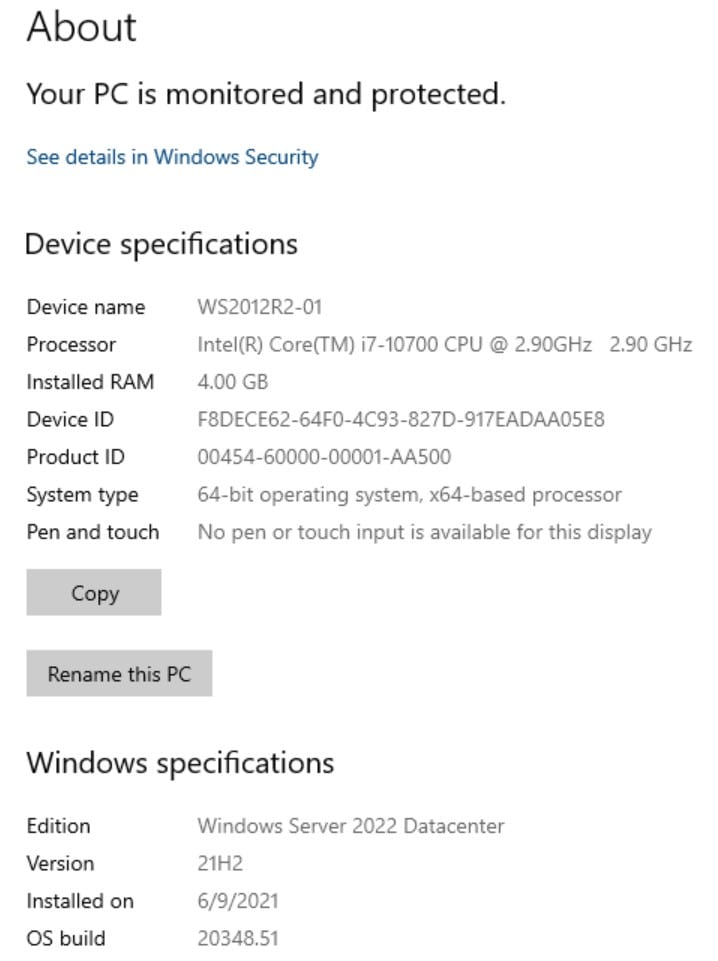 And there it is, all patched and ready to go.
Next Steps
The scenario I described is very basic. Don't expect all your Windows Server 2012 R2 servers to be this 'easy' and straightforward. You are bound to run into software and hardware issues or incompatibilities. But the good news is that Microsoft will continue to monitor all the installations that do occur (like this one I just ran) and take note of the telemetry of successful AND failed installs. This helps them gather compatibility data to continually improve the robustness of setup.exe. As issues are discovered and fixes developed, Windows Setup will dynamically update itself to make the upgrade process smoother. So, a month from now, when I would run through this scenario again, there would be additional hotfixes and security items resolved to eliminate anything that may have caused an issue in the past during Setup.
I plan to add more content around upgrades from Windows Server 2016 and Windows Server 2019 over the coming weeks and months, including upgrading a Server Core installation. I also plan a series on upgrading my Hyper-V Lab running Active Directory Domain Services (ADDS). I have Windows Server 2016 Domain Controllers (DCs), a Windows Server 2019 DC, File Server roles running on WS2016, WS2016 Core, WS2022, etc…you get the idea. I'm planning to upgrade all 7 servers to Windows Server 2022. Should make for an interesting set. Coming soon…