Review: Fiio X3 Digital Audio Player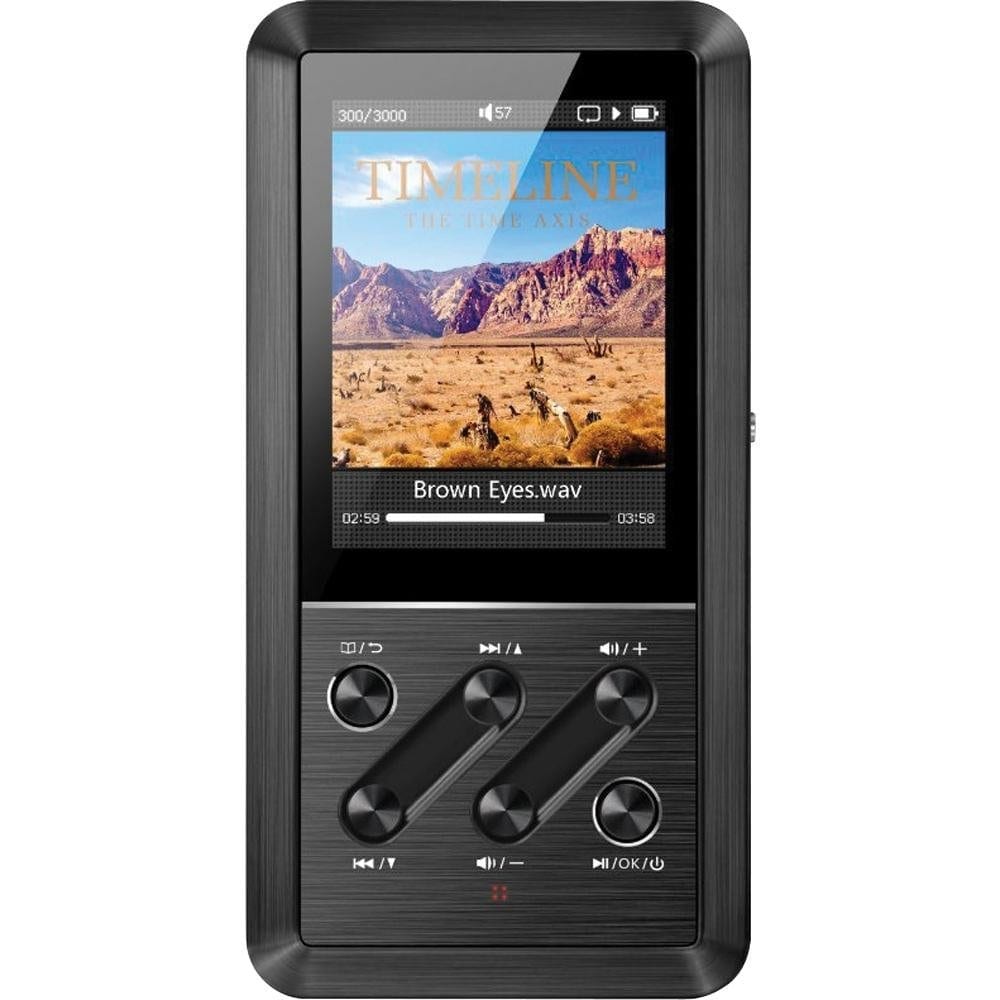 Over the years I've owned various portable devices, starting with a Walkman and then a MiniDisc, before moving to a MP3 player in 2005 – all purchased in the hope of trying to recreate a little of that magic produced by my home system.
The MP3 player was convenient, and I invested in better earbud headphones in the hope I'd get a more pleasant sound, but I didn't. Then came a Sansa Clip on the back of good reviews. Even with a pair of Sennheiser CX300 II in-ear headphones, which improved the listening experience beyond recognition, the highs were still piercing and the ability to recreate complex jazz rhythms almost nonexistent.
That led me on a search for a more sophisticated device, with the understanding that I'd need to pay considerably more than the $70 I'd shelled out for the Sansa Clip. But when you start looking at real audiophile players (items such as the Astell&Kern AK120 cost approaching $1,500), it starts to look a little pricey for a device that's going to get limited use.
Introducing the Fiio X3
A bit more research led me to the Fiio X3, which was getting rave reviews, some even claiming that it sounded not far off the Astell&Kern. At $200 and with few alternatives at this price level, I decided to give it a go.
Technical Specifications
In addition to MP3, AAC, and OGG, the X3 plays five lossless formats: APE, FLAC, ALAC, WMA, and WAV. The player sports a Wolfson WM8740 DAC chip and plays files up to 24-bit/192kHz. The X3 has 8GB of internal memory and a microSD (up to 64GB) slot so that you can add additional capacity. As well as the USB and 3.5mm headphone jack, there's also a 3.5mm lineout and coaxial digital out. In use, the battery lasts up to 12 hours.
The latest firmware adds DAC mode to the X3, allowing you to connect it to a computer via a USB cable and use it as an external sound card. DAC mode uses asynchronous USB, which theoretically provides better sound than more traditional adaptive-mode DACs.
Upgrading the Firmware
At the time of writing, firmware version 2.1 supports DAC mode, including some minor fixes and improved battery life over the firmware that was installed on the X3 out-of-the-box (FW1.3). Fiio promises to continue providing firmware updates beyond FW2.1, including adding DirectStream Digital (DSD) playback and improved battery life.
The downside of the upgrade process is that it's impossible to do without a microSD card. The new firmware needs to be copied to a FAT32 formatted SD card and the device rebooted while holding a special key combination.
Navigation and Library Synchronization
The X3 has a clear screen for displaying album art and the navigation menus, which I've always found bright enough even in strong sunlight. Browsing around your music library or device settings feels a little clunky. The buttons on the front of the X3 contribute to the awkward navigation, but while I hope Fiio will improve the menu system in future updates, the X3 is primarily about delivering excellent sound, with the user experience playing second fiddle. But that's not to say the experience is terrible – it's a perfectly useable device.
The X3 presents itself, and any additional microSD card, as external drives in Windows 8 File Explorer. JRIVER Media Center 19 detected the X3 as a portable device, and I was able to sync files from my PC's music library without any issues.
DAC Mode
Fiio provides a driver for Windows so that the X3 can be used as an external USB DAC, supporting WASAPI and ASIO. A control panel is installed that allows you to set the speed of USB and ASIO streaming, which you might need to tweak a little to get the best sound from the X3 in your system.
How Does the X3 Sound?
Like most professional audio equipment, the X3 needs some running in time before it starts to sound its best. Count on at least a hundred hours or more. I use the X3 with the aforementioned Sennheiser CX300 II in-ear headphones, and while not the last word in sound quality, they work well with the X3, which doesn't come with any headphones bundled.
Tonally the X3 is evenly balanced, there's no particular emphasis on any frequency range. It's quite neutral sounding, but not clinical or over analytical. Jazz is driven along enjoyably, and strings sound smooth and sweet enough that you can relax while listening to your favorite orchestral pieces. The X3 produces an incredibly enjoyable sound, something like I've not heard from a portable device before.
As a backup or portable DAC, the X3 also doesn't sound at all bad. Detailed, dynamic, enjoyable but with a slightly compressed soundstage compared to the DAC in my main rig, and a slight thickening of the midrange. I suspect that some of these limitations are due to the stock USB cable provided, but despite its talents, I wouldn't consider the X3 as a replacement for a serious audiophile DAC.
The Future Is Already Here
The X3 is the first DAP I have tried that plays a variety of different musical genres without embarrassing itself. Most cheap mass-market DAPs are adequate for pop and rock but render anything more complex in a way that sometimes doesn't even sound like music.
Interest in 24-bit/192kHz capable DAPs is increasing, with Neil Young's Pono player having recently crossed the $5 million mark on Kickstarter, way beyond its initial $800,000 goal. But for now the X3 is already here, even if it doesn't have a complete ecosystem to back it up, meaning that you are limited to listening to the few artists who currently offer hi-res files for download. Nevertheless, even with Red Book CD playback (16-bit/44,100Hz), the Fiio X3 is a joy to listen to.