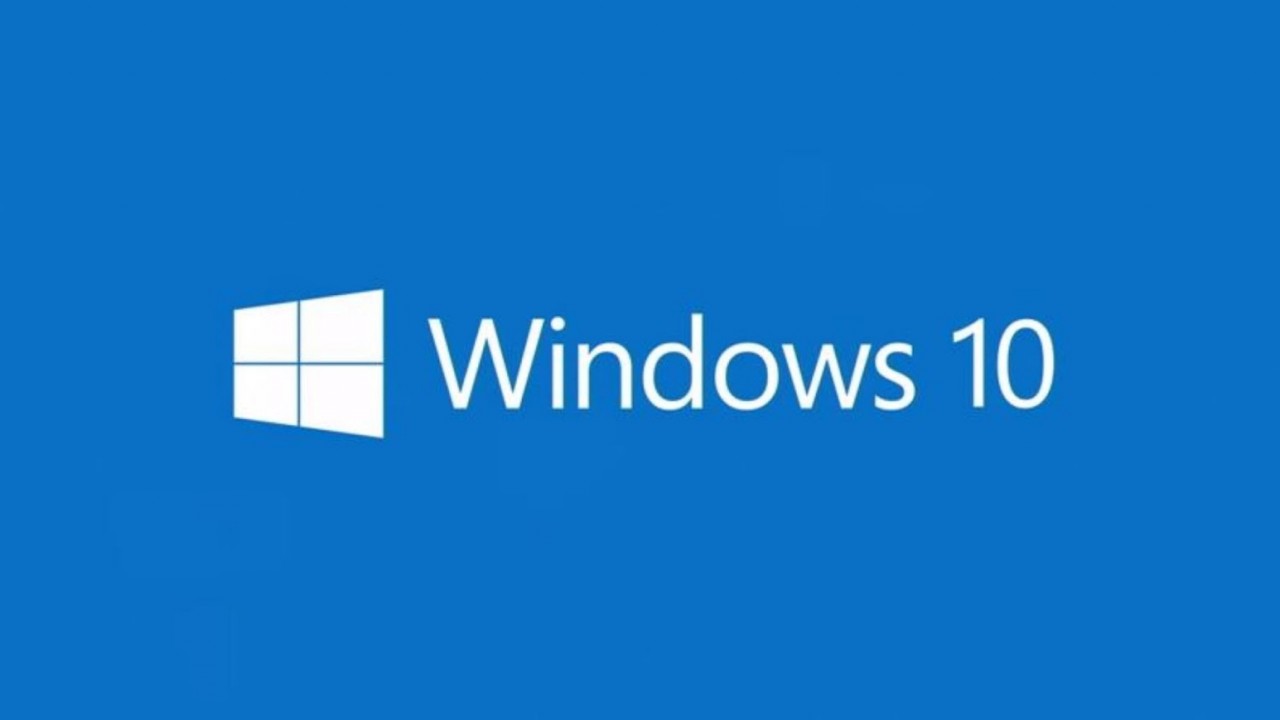 The big news this month is a new Windows 10 SKU that will come preinstalled on new hardware from Microsoft and its partners starting fall 2020.
Windows 10X
At a Surface event in New York earlier this month, Microsoft announced two new foldable devices, one of which will run a new version of Windows called Windows 10X. The Surface Neo is a dual-screen device that Microsoft says will be followed by similar hardware from partners like ASUS, Dell, HP, and Lenovo, also all running Windows 10X.
Windows 10X is designed to support dual-screen foldable devices but there are several other features that differentiate it from Windows 10. The first, and most important, is that Microsoft has abstracted the Win32 subsystem and legacy desktop apps will run in containers. Publicly, Microsoft is saying that Windows 10X is optimized for progressive web apps (PWA) and UWP Store apps but what it really means is that legacy desktop apps will just work slower because of the additional overhead of containerization. Hopefully, the performance hit won't be too significant.
Windows 10X allows Microsoft to challenge light-computing leader Chrome OS while still providing backwards compatibility for legacy desktop apps; something most people expect from any OS with the Windows moniker. It will also be interesting to see whether Win32 apps that hook deep into the system kernel, like antimalware, are compatible with Windows 10X. I think it's unlikely. But if that's the case, it won't be important for the target audience.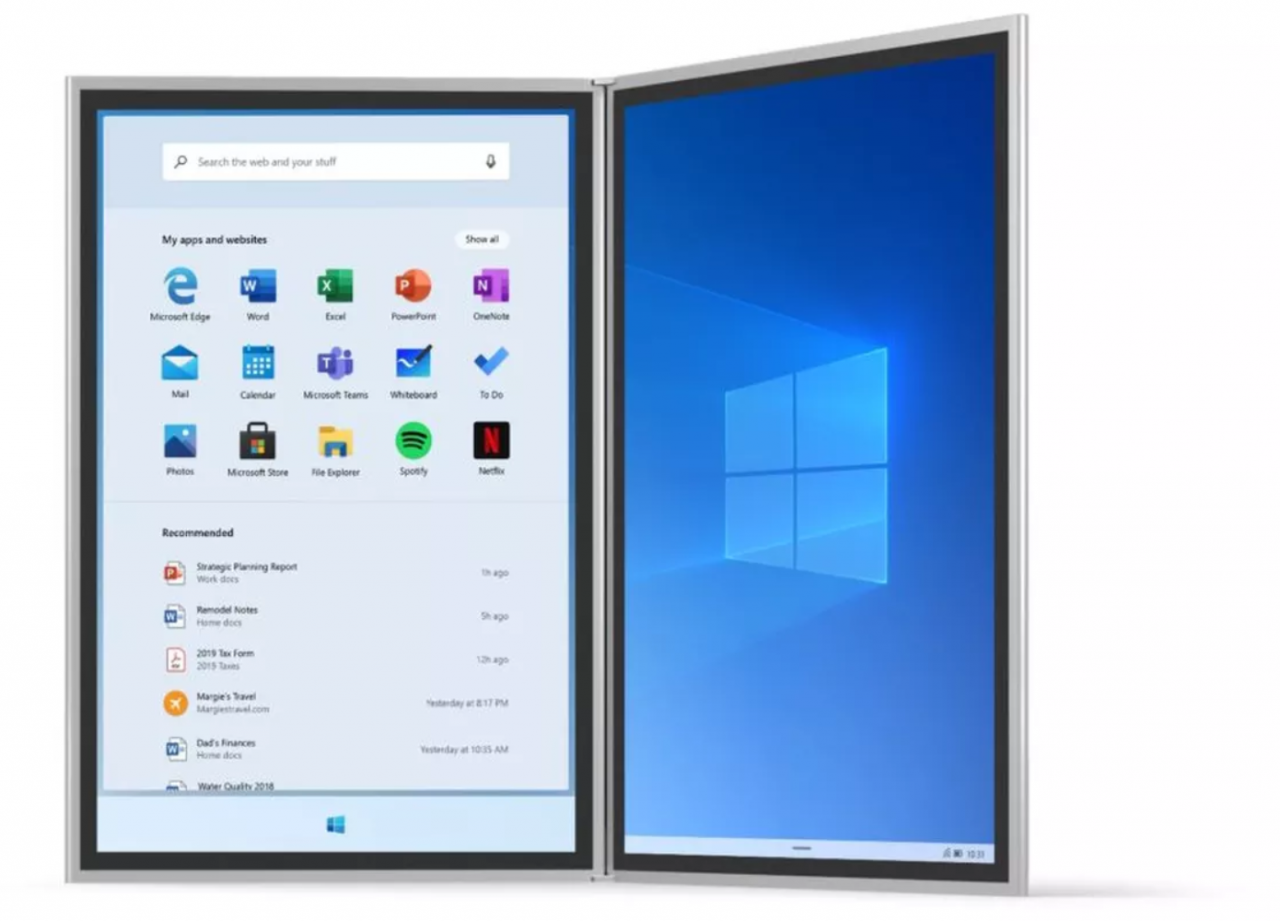 Aside from the architectural changes, Windows 10X features a new Start menu, or Launcher as Microsoft is referring to it. Essentially, it does away with Live Tiles, adds a search box, and list of recommended documents. There's also a simplified taskbar, modern File Explorer, and several other UI tweaks.
At the event in New York, Microsoft said Windows 10X will come preinstalled on new dual-screen foldable devices only. But a recent leaked document seems to suggest that Microsoft will make Windows 10X available for traditional clamshell notebooks too. Although it will likely not be an SKU that you can download and install yourself on existing hardware.
If Windows 10X lives up to the hype, this is the version of Windows that most users will need. I've argued for a long time that Windows 10 is overkill in most use cases and it comes with significant security risks and management complexity. Windows 10 S Mode locks down the OS and it reduces the attack surface and management complexity. But S Mode only supports Win32 desktop apps that are packaged for the Microsoft Store. Although, Windows 10 19H2 will allow organizations to deploy Win32 apps to S Mode using Microsoft Intune. But the restrictions in S Mode make it a difficult sell for consumers and small businesses without the necessary management infrastructure or expertise in place.
Devices with Windows 10X preinstalled should start shipping by fall 2020 and will be initially powered by Intel chips.
Windows 7 Extended Security Updates Coming to All Business Users December 1st
In a post on the Microsoft 365 blog, Microsoft announced that beginning December 1st, businesses of any size will be able to buy Extended Security Updates (ESU) through the Cloud Solution Provider (CSP) program. The post reads:
While many of you are well on your way to deploying Windows 10, we understand that everyone is at a different point in the upgrade process. With that in mind, today we are announcing that, through January 2023, we will extend the availability of paid Windows 7 Extended Security Updates (ESU) to businesses of all sizes. (Previously, Windows 7 ESU was only available to Windows 7 Professional and Windows 7 Enterprise customers in Volume Licensing.) The Windows 7 ESU will be sold on a per-device basis with the price increasing each year.
You can get more information on Windows 7 end of support by visiting Microsoft's website here.
Windows Admin Center Boosts Server Core Adoption
Microsoft says that its customers are choosing Server Core 2019 as the OS on bare metal three times more than they did with Windows Server 2016. In a post on its Windows Server Blog earlier this month, Microsoft says that since the general availability of Windows Server 2019, it has seen the fastest adoption rate for Server Core in history. And it claims that Windows Admin Center (WAC) is the primary reason. WAC gives Server Core a modern HTML5 management interface that admins can use instead of the command line. When Windows Server 2016 was released, there was no modern GUI available for managing Server Core.
For more details on Windows Server Core and Windows Admin Center, check out Windows Server 2019 Release Sees Server Core Adoption Soar on Petri.
Windows Terminal Preview 1910
Microsoft released another preview build of Windows Terminal late October. The new build features a new tab design with better color contrast, rounded corners on the dropdown menu, and separators between tabs. There are also new back and forward buttons so that you can scroll through your open tabs. Additionally in this build, Windows Terminal detects new Windows Subsystem for Linux (WSL) distributions so that you don't have to modify the settings file to work with them in the terminal.
Windows Server vNext Insider Previews
Like every month, October saw two releases of Windows Server vNext Insider Preview Builds. Preview build 18995 and 19008 weren't documented as having any new features. But Microsoft did say that Server Core container images are 20% smaller in build 19008. This was apparently achieved by optimizing the set of .NET pre-compiled native images included in the Server Core container image.
Windows 10 20H1 Insider Previews
This month saw several updates to Insider preview builds for Windows 10 20H1. Build 18995 added Windows Hello PIN in safe mode. Your Phone also got improvements with 'Link to Windows', a feature that seamlessly connects phones to Windows 10, and it is rolling out for Samsung Galaxy S10, S10+, S10e, S10 5G, and Fold devices in select global markets. Phone screen, Your Phone's Android screen mirroring feature, is also coming to the same list of devices. All users get the new battery indicator and Your Phone icon in the app, which shows your phone's home screen wallpaper to give you a warm fuzzy feeling inside.
Your Phone Gets Calling on More Android Devices and Microsoft Is Working on Removing Bluetooth Dependency
Build 18999 sees Calls added to Your Phone. The feature was first unveiled at the Samsung Unpacked event in August. Calls lets you answer incoming calls on your PC so that you don't need to grab your phone. Here's the full list of features:
Answer incoming phone calls on your PC.
Initiate phone calls from your PC using in-app dialer or contact list.
Decline incoming phone calls on your PC with custom text or send directly to your phone's voicemail.
Access your recent call history on your PC. Clicking on a specific call will auto populate the number within the dialer screen.
Seamlessly transfer calls between your PC and phone.
If you are interested in trying Calls out, here are the requirements:
Android Phones 7.0 or higher
Windows 10 PC with Bluetooth radio
Requires 19H1build or newer
Requires minimum Windows 10 build 18362.356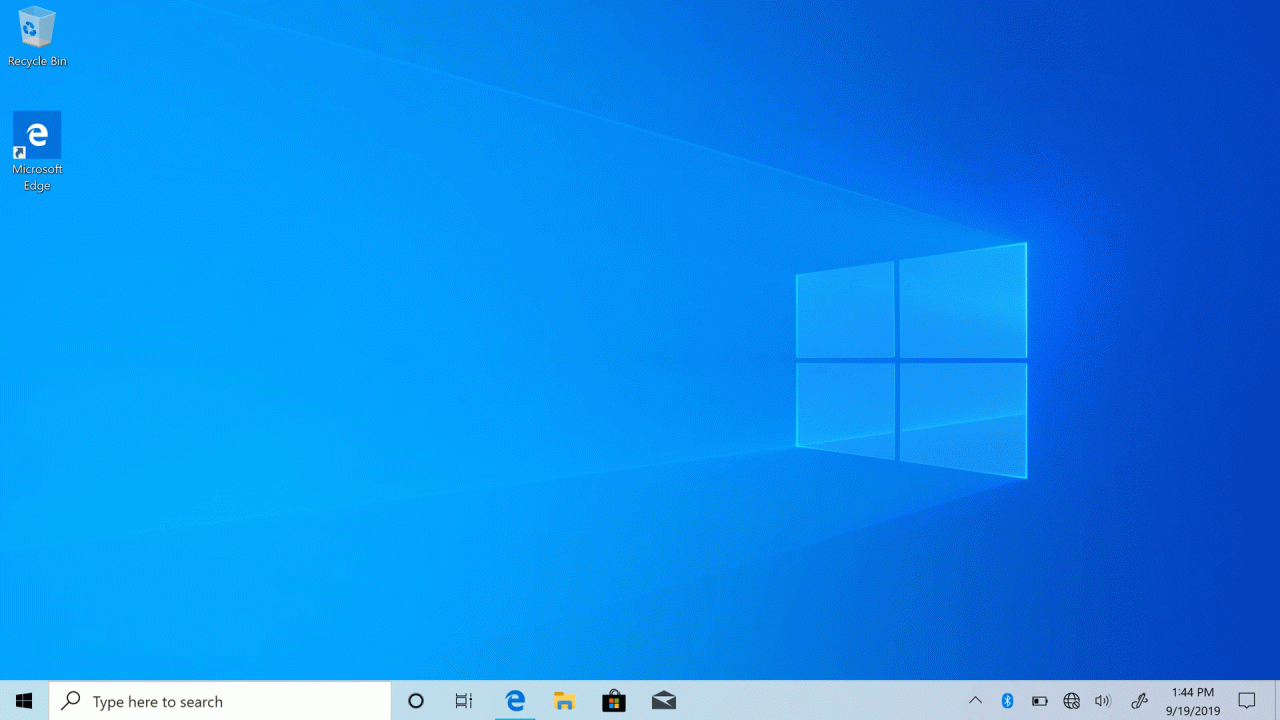 Build 19002 gets a new Bluetooth pairing experience that streamlines the workflow so that you don't have to go to the Settings app to pair new devices. But right now, it only supports Microsoft's own Bluetooth keyboard and mouse. Build 19008 didn't contain any significant changes but build 19013 gets improved memory management for WSL2 so that Linux VMs give back memory to Windows when it's no longer being used. PowerToys v0.12 was also announced, featuring a new tool called PowerRename, for batch renaming of files, and improvements to FancyZones.
Your Phone wasn't left out in this build. Microsoft says that it will remove Phone screen's dependency on Bluetooth Low Energy connectivity. Phone screen is only supported on select Samsung devices and if you are using it with a phone that doesn't yet support Link to Windows, the Phone screen node will disappear for the time being in Your Phone.
Windows 10 19H2 Almost Ready While 20H1 Moves to the Slow Ring
With Windows 10 19H2 to burst out of the Release Preview ring sometime next month, Microsoft has said that Windows 10 20H1 will soon be moved into the Slow ring. So, if you are a Windows Insider, you might want to change rings or remove yourself from the program if you don't want to test 20H1 before general availability.
Windows Improved Support for Robots
It's all a bit beyond my understanding, but Microsoft announced this month some improvements for robot support in Windows 10.
At this year's ROSCON event in Macau, we are happy to announce that we've continued advancing our ROS capabilities with ROS/ROS2 support, Visual Studio Code extension for ROS and Azure VM ROS template support for testing and simulation. This makes it easier and faster for developers to create ROS solutions to keep up with current technology and customer needs. We look forward to adding robots to the 900 million devices running on Windows 10 worldwide.
New Windows APIs Coming to Non-Packaged Win32 Apps
And finally, some news for developers. In a recent blog post, Microsoft says that it has heard your feedback and is 'filling in the divide between Win32 apps and new Windows APIs & features so that you can take advantage of these new APIs & features and enhance your applications.' In Windows version 10.0.19000.0, new AppModel concepts will give Win32 apps deeper integration into the OS. For more details, check out Microsoft's Windows Blog here.
That is it until next month!