Satya Nadella announces there will be significant changes coming to Windows, Microsoft starts rolling out the Windows 10 May 2021 Update, and Edge 91 makes it to the Stable channel. And there's a whole load more this month, so let's get started.
Windows 10 May 2021 Update (21H1) is now generally available
Microsoft made the Windows 10 May 2021 Update (21H1) generally available in the second half of May. It's not a very exciting feature update but it does include some improvements, especially for remote workers.
Windows Autopilot and Intune
There is a list of issues fixed with Windows Autopilot in this release, which you can find here. There's also a new Intune remote action, called Collect diagnostics, which lets organizations collect logs from remote devices without interrupting or waiting for end users. You can get more information about Collect diagnostics here.
As is now standard practice, this update is optional, if you don't have a version of Windows 10 that is due to go out of support soon. For users on the May 2020 Update or later, 21H1 is delivered as a small cumulative update. For everyone else, 21H1 will be a full operating system reinstall.
Group Policy Service and WMI
Microsoft has fixed an issue that caused Group Policy changes to propagate slowly when changes where made to user or computer group memberships.
Windows Defender Application Guard (WDAG)
WDAG gets some performance improvements in 21H1 that bring better document opening times.
Windows Hello
Windows Hello now comes with multi-camera support. The change lets users set priority on an external camera.
Microsoft Edge
Microsoft's Chromium-based version of Edge is included in this release as the default system browser.
And there's a whole load of general fixes, which you can find listed here.
Edge 91 now available on the Stable channel
Microsoft released Edge version 91 to the Stable channel at the end of the month. It comes with better startup performance and improved sleeping tabs performance.
Microsoft Announces Windows Package Manager v1.0 general availability at Build
In some rather extraordinary and unextraordinary news at the same time, Windows Package Manager is now generally available for Windows 10. You can download it from the Microsoft Store. It's extraordinary because Windows should have had a native package manager years ago. And it is unextraordinary because Windows Package Manager just performs the basic functions that you'd expect from a package manager, like the ability to install and uninstall applications from the command line.

Internet Explorer 11 to be retired June 15th, 2022, for some versions of Windows 10
Microsoft announced that it is retiring Internet Explorer (IE) 11 June 15th, 2022 for certain versions of Windows 10. Windows 10 on the Long-Term Servicing Channel (LTSC) and Server versions of Windows are not affected by this announcement. Additionally, while the IE application is disappearing, the MSHTML (Trident) rendering engine is not. Microsoft says that everyone should move to Edge. And organizations needing support for IE should use IE mode in Edge.
Satya Nadella announces significant updates for Windows at Build
At Build this month, Satya Nadella announced that there were significant changes planned for the next version of Windows, Sun Valley, which is due to be launched in the second half of 2021. Nadella said:
And soon we will share one of the most significant updates to Windows of the past decade to unlock greater economic opportunity for developers and creators. I've been selfhosting it over the past several months, and I'm incredibly excited about the next generation of Windows. Our promise to you is this: we will create more opportunity for every Windows developer today and welcome every creator who is looking for the most innovative, new, open platform to build and distribute and monetize applications. We look forward to sharing more very soon.
A special Windows event is expected in June to formally launch Sun Valley. The next version of Windows will bring substantial changes to the Microsoft Store, allowing developers to self-host applications and list them for free. And some commentators are speculating that Microsoft might drop the '10' from Windows 10. Or that we'll see the update called Windows 11, or something else. Time will tell.
Microsoft officially confirms that Windows 10X is not happening
This feels like its already old news. May went so quickly. But Microsoft formally admitted that it was no longer planning to bring Windows 10X to market. At least not now, and maybe not ever. Regardless, many of the features Microsoft was working on in 10X will find their way to Windows in upcoming releases.
Microsoft to end support for Windows Server Update Services (WSUS) 3.0 Service Pack 2 (SP2) in October 2021
Microsoft announced in May that Windows Server Update Services (WSUS) 3.0 Service Pack 2 (SP2) will no longer synchronize and download updates from October 31st, 2021. Microsoft is moving all endpoints to TLS 1.2 encryption, which WSUS 3.0 SP2 doesn't support, so organizations must upgrade WSUS before the October deadline.
Windows Terminal 1.9 preview gets new Quake mode
The next version of Windows Terminal comes with a few improvements. You'll be able to set it as your default terminal emulator on Windows. And Quake mode lets you quickly open a new terminal instance anywhere in Windows using the WIN + ' keyboard shortcut. The Quake mode window will appear on the top part of your screen.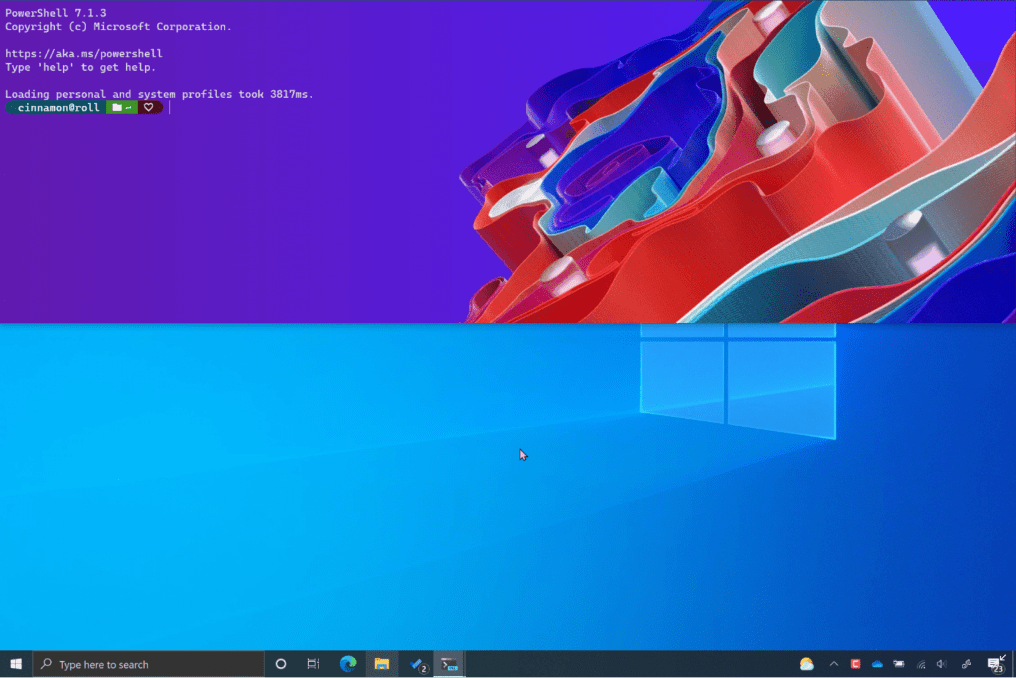 Microsoft releases Rust for Windows v0.9
And if programming is your thing, Microsoft released Rust for Windows v0.9. With this update, you can call any Windows API using the Rust language projection. Microsoft says: "Rust developers have access to the entire Windows API surface in a language-idiomatic way, allowing them to easily take advantage of the power and breadth of Windows development."
Check out the full announcement here.
Windows Insider builds
Windows 10 Insider Preview Build 21390 was released to the Dev Channel. Along with the usual list of fixes, it brings updated icons for Task Manager and MSI installers. And it has support for setting Windows Terminal as the default terminal emulator in Windows.
Windows 10 Insider Preview Build 21387, also released on the Dev Channel, removes IE 11 from Windows. Yay! And the Eco mode feature, which was recently introduced to Task Manager, is being turned off in this build so that Microsoft can address some issues and refine the experience.
Windows 10 Insider Preview Build 21382 brings HDR support to color managed apps. The new feature lets apps like Photoshop and CorelDraw get accurate color and access the full gamut of an HDR display.
And finally this month, Windows 10 Insider Preview Build 21376 brings a new default font to Windows, Segoe UI Variable. Although its implementation throughout the user interface is ongoing.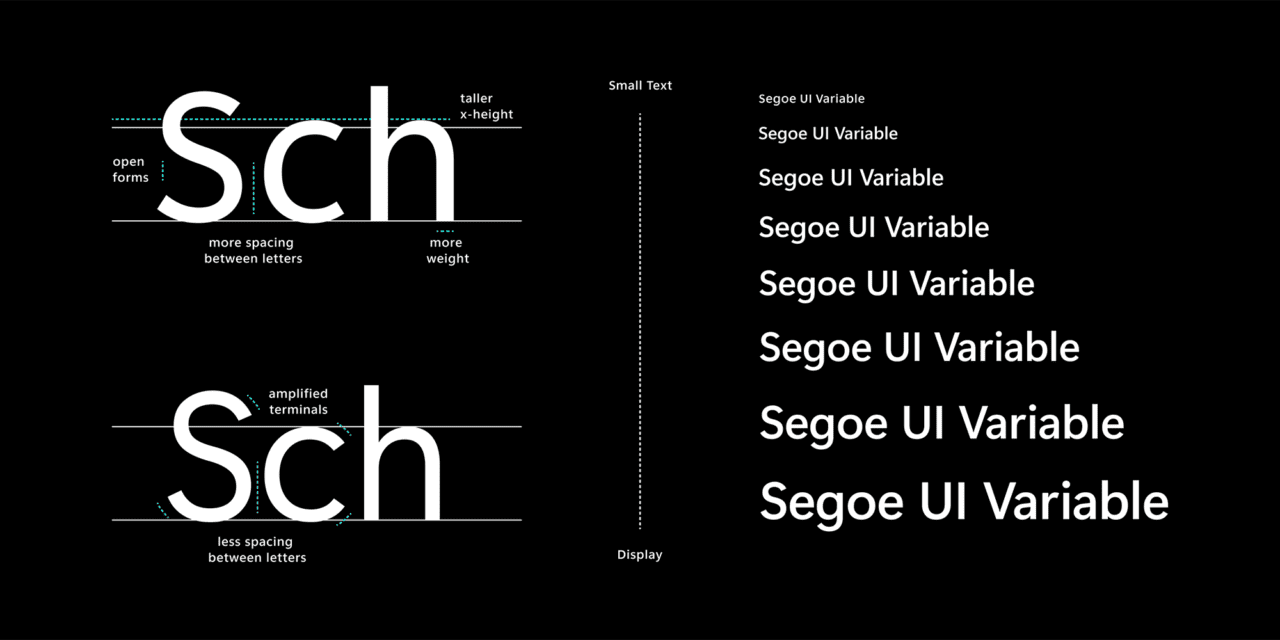 And that is it for another month!