What's New with Windows – June 2021 Edition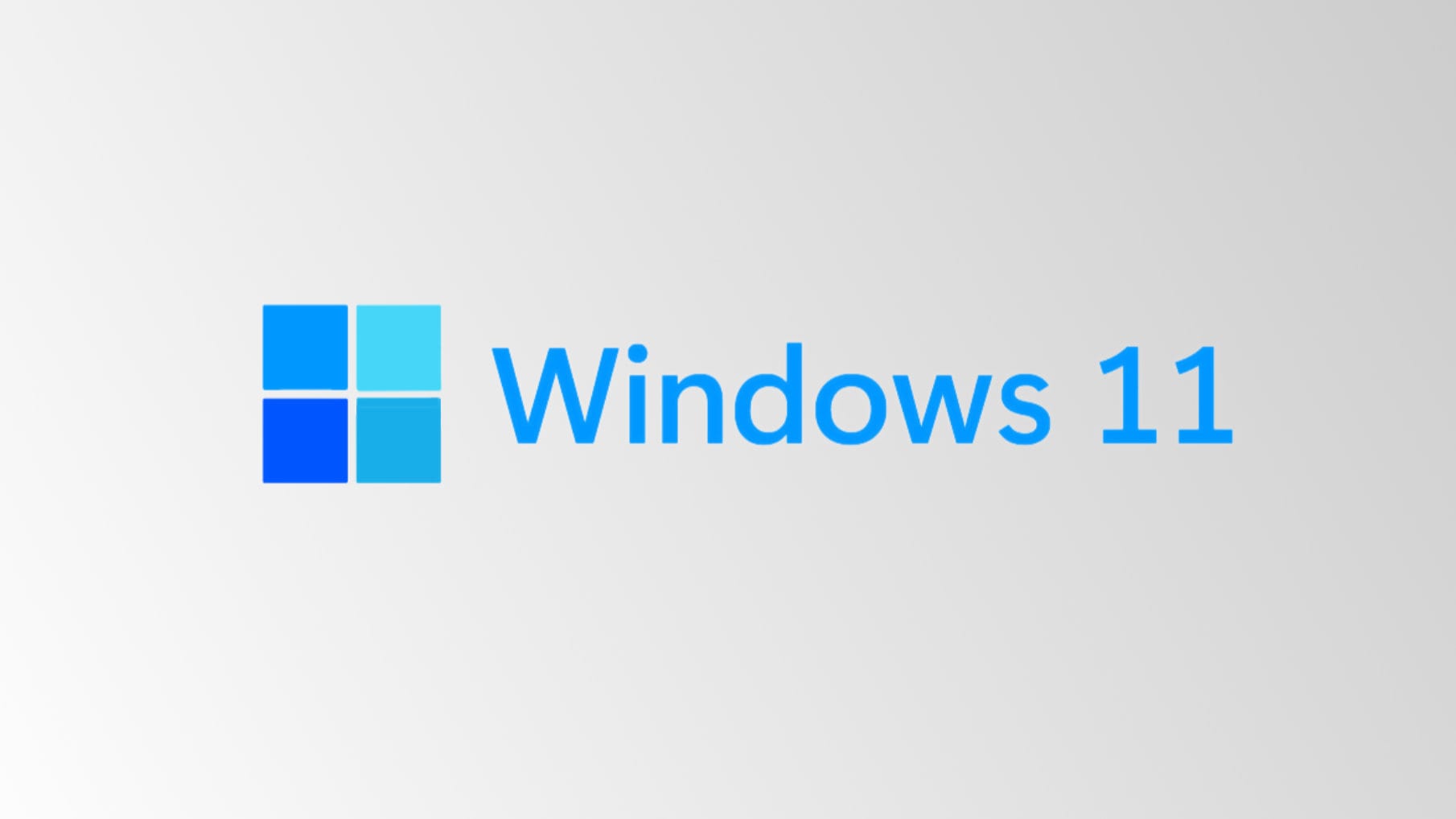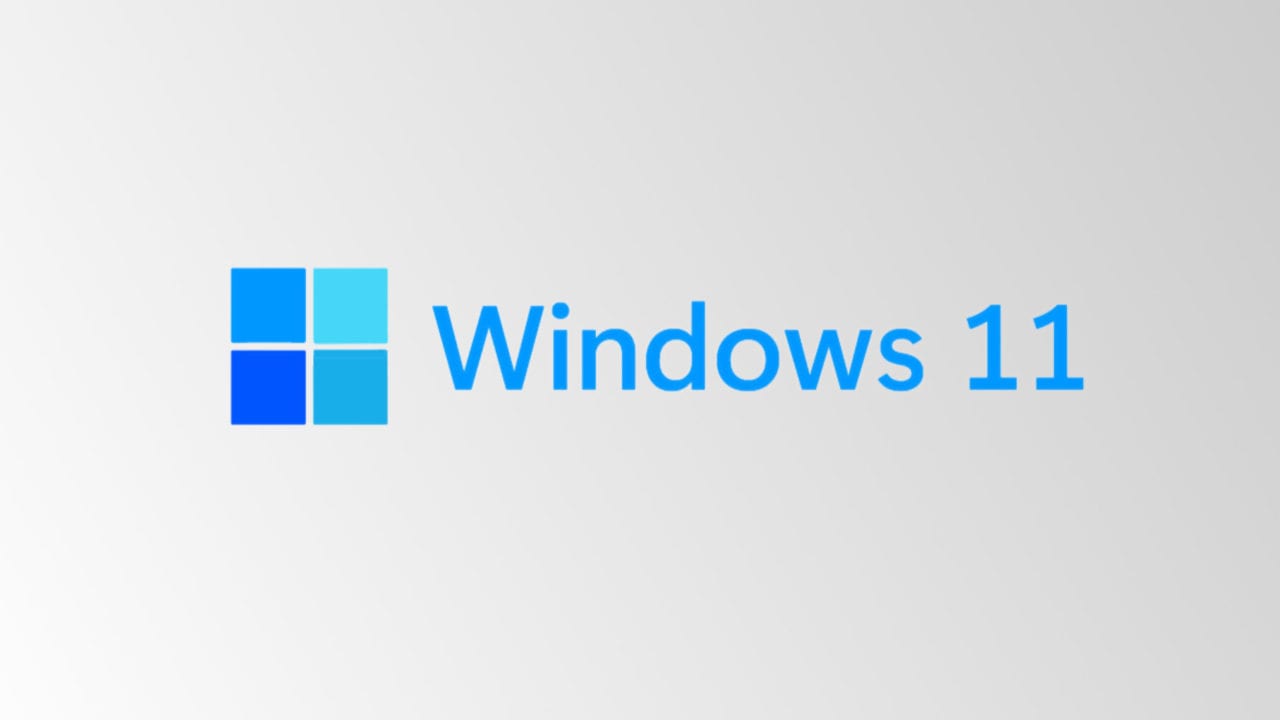 Microsoft launches Windows 11, Windows Server 2022 gets hotpatching, and ARM64EC promises to make it easier for developers to port x64 apps to ARM.
It's a bumper news month and possibly the most interesting in many years for Windows. Microsoft launched Windows 11 at a special event on June 24th. And while a leaked build surfaced on the Internet a week before the event, that didn't dampen enthusiasm for Microsoft's reimagined version of Windows. So, let's get started.
Microsoft launches Windows 11
Windows 11 is designed for a new era of hybrid work and it puts users at the center of the experience. The new OS is an evolution of today's Windows experience, bringing a refreshed, modern UI and improvements under the hood for better performance, security, and management.
A refreshed user interface and features for productivity
Windows 11 gets a new centered Start menu and taskbar. Live Tiles are out and replaced by static app icons that can be moved and pinned. And rounded corners are now featured throughout the OS for a more modern feel. Most of the inbox apps are also redesigned in Windows 11, including updates to File Explorer, Photos, and the Calendar and Mail apps.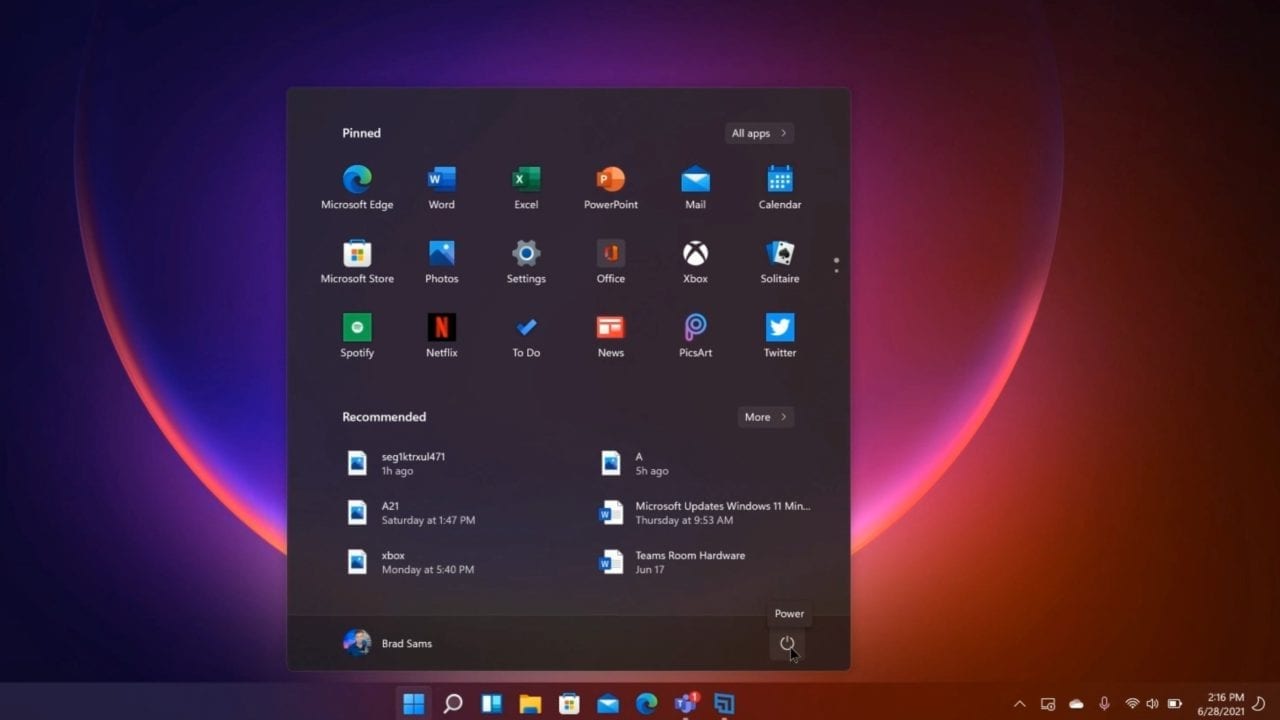 Snap Layouts and Snap Groups
Snap Layouts and Snap Groups bring productivity enhancements to the desktop. Snap Layout is like FancyZones in PowerToys, allowing users to quickly arrange windows on the desktop using preconfigured layouts. Snap Groups is part of a new docking experience that promises to preserve users' window layouts when connecting and disconnecting a second display.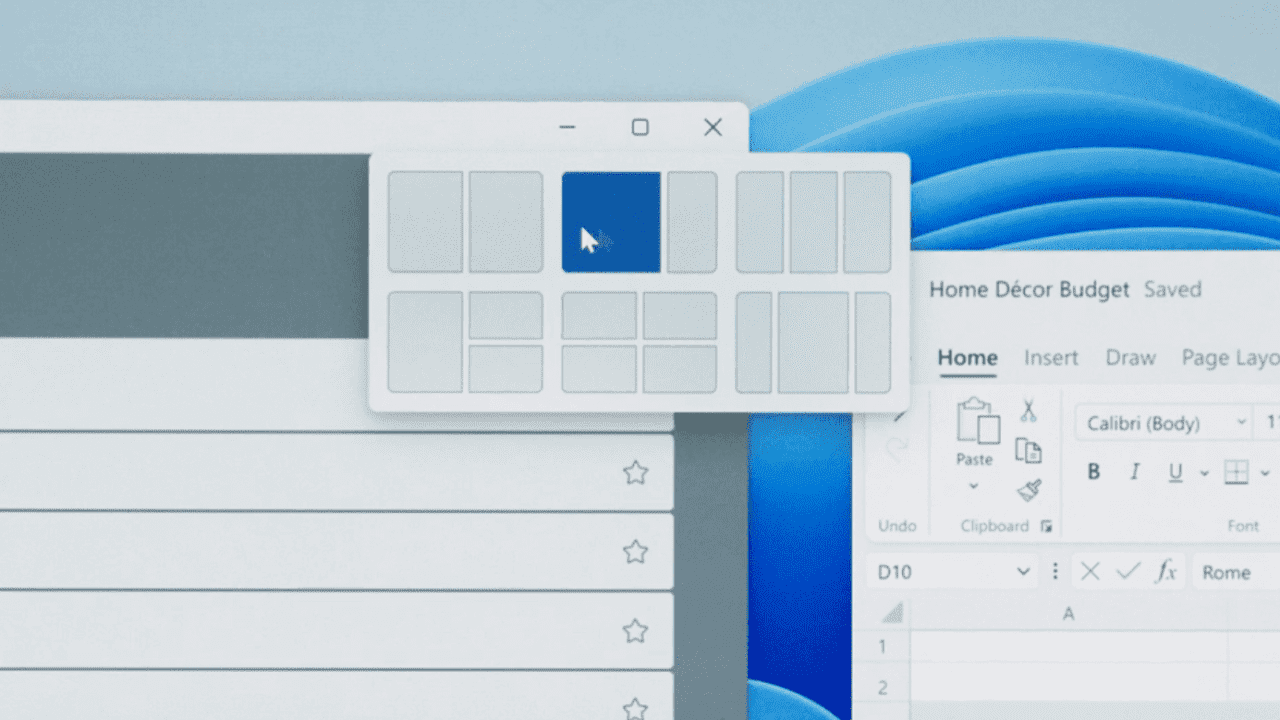 Task view, Timeline, and virtual desktops
Timeline is gone from task view and it is replaced by a list of recommended documents on the Start menu. Virtual desktops also get updated with the long-awaited ability to set a background image for each desktop.
Microsoft Teams
There's an updated tablet experience with new input options, like voice dictation and haptic-pen support. Skype is gone and a new application called Teams Chat provides the built-in messaging and video call features.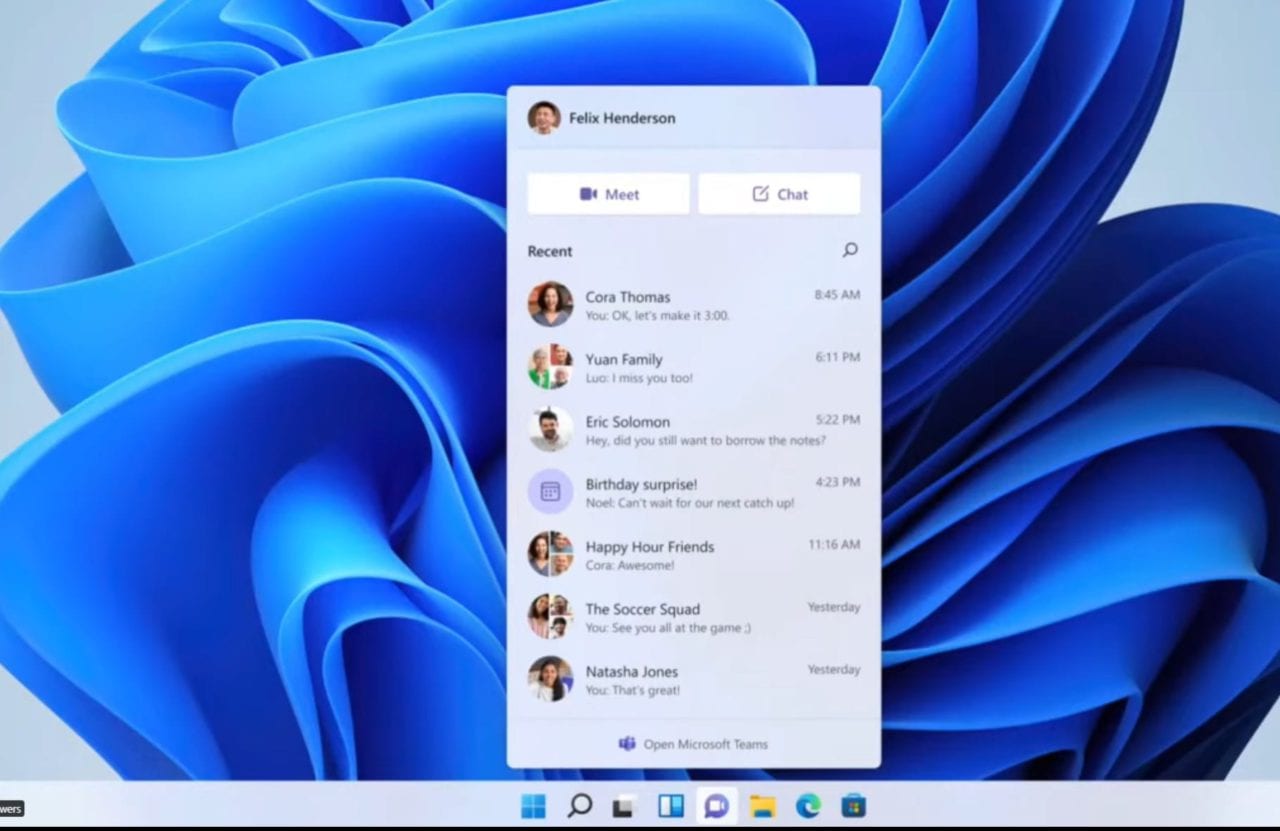 The enterprise Teams app will also be reengineered for Windows 11, moving away from Electron and Angular to use Edge WebView2 and ReactJS instead. The move is designed to reduce the app's memory footprint and bring new features like support for multiple accounts and improve release predictability. Teams 2.0 will probably be made available for Windows 10 in 2022.
Widgets
News and interests on the taskbar is replaced by a feature called Widgets. It provides access to news, weather, stocks, calendar, and other information on a separate pane of glass.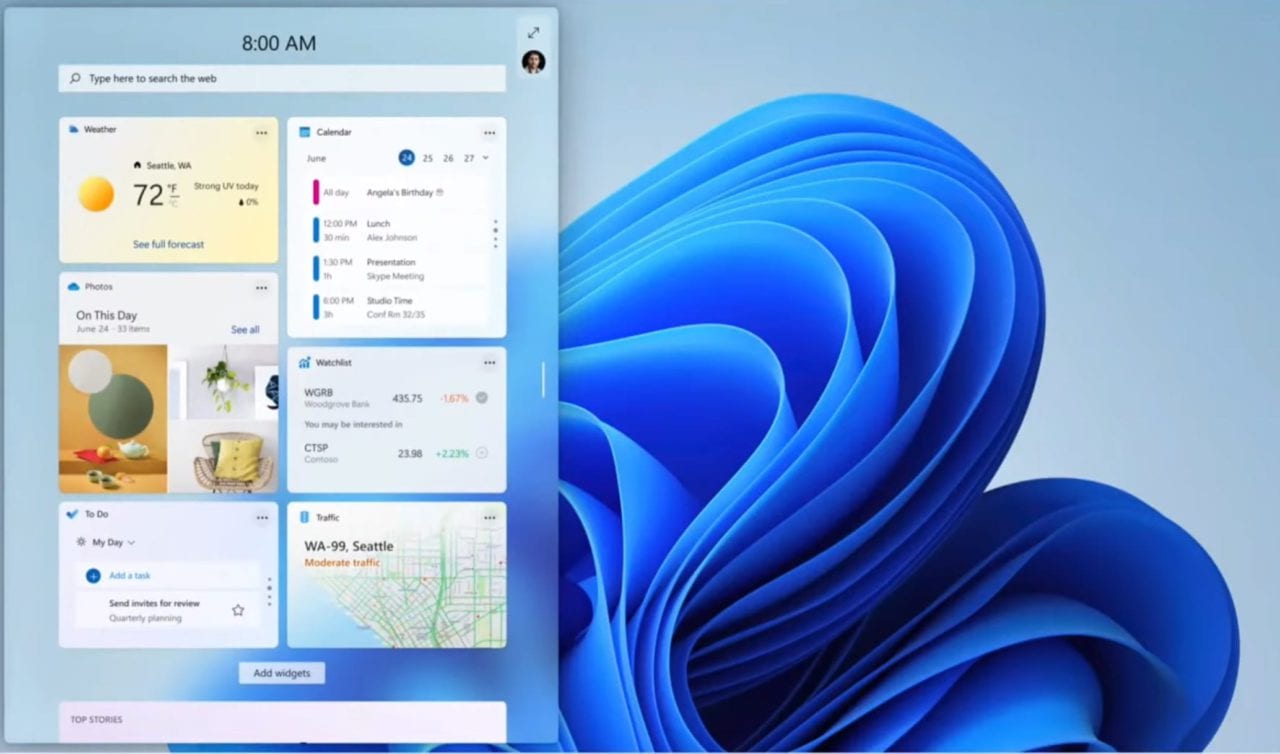 A new design for the Microsoft Store, new policies for developers, and Android apps
The Microsoft Store gets a completely new look. But most importantly, developers will be able to add any kind of app that Windows 11 supports. Developers can now opt to host apps on their own content delivery networks and use their own payment system, providing them with a free listing in the Microsoft Store. Microsoft will also start moving their own applications, like Office, to the Store.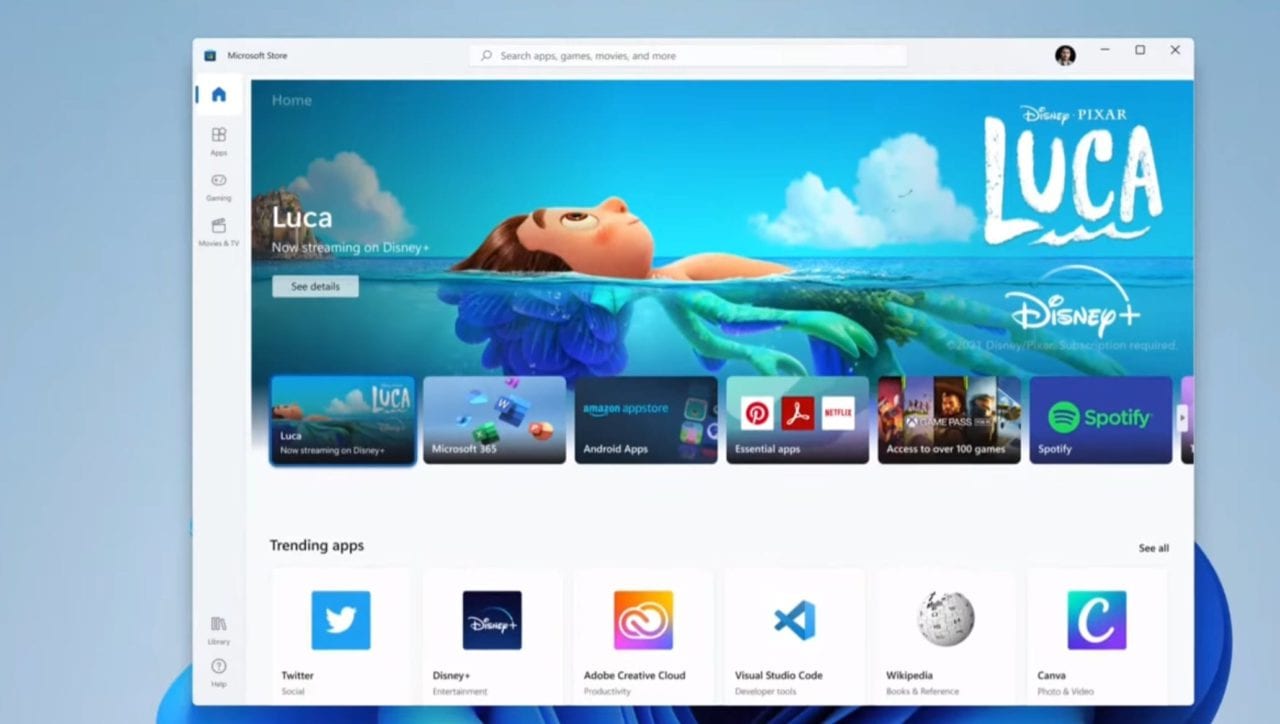 In partnership with Amazon, users will be able to install and run Android apps in Windows 11. Android apps will be available via Amazon's store for Android apps. But users will be able to access Amazon's store directly in the Microsoft Store.
Focus on security
In a recent blog post, Vice President of Project Management for Microsoft Endpoint Manager and Commercial Windows, Steve Dispensa, said: 'Windows 11 uses modern hardware to deliver the most secure Windows ever, with TPM and virtualization-based security support for everyone.'
Microsoft has been promising for some time to bring virtualization-based security (VBS) to everyone. And Windows 11 is where Microsoft will deliver on that promise.
Windows 11 hardware requirements
Because of the dependency on hardware to solve the thornier security issues, Windows 11 comes with a new hardware baseline. In a recent blog post, Microsoft explains that the new hardware requirements are based on the three pillars of security, reliability, and compatibility.
#1 Security
VBS has shown to reduce malware by 60%, so devices must support TPM, Secure Boot, and a CPU that can run VBS.
#2 Reliability
CPUs must also support the new Windows Driver model to improve reliability.
#3 Compatibility
And to ensure that Office and Teams run smoothly, Microsoft is requiring CPUs run at 1GHz or faster with at least 2 cores. You must have 4GB of RAM and 64GB of storage.
Windows 11 will require an Intel 8th generation or AMD Zen 2 CPU, or later. Microsoft says that it will review Intel 7th generation and AMD Zen 1 processors as Insiders test Windows 11 over the coming months. If they meet Microsoft's principles for Windows 11, then the list of supported processors may be updated.
Servicing moves to single yearly feature update
Windows 11 is moving to one feature update a year. The Home and Pro SKUs will get 24 months' support. And the Enterprise and Education SKUs will get 36 months. Windows 11 updates will also be 40% smaller and 'happen in the background'.
Gaming
Gaming gets support for DirectX 12 and a technology from Xbox, called DirectStorage, which allows graphics cards to access files on disk directly on supported hardware. According to Microsoft, DirectStorage requires a 'PCIe 3.0+ NVMe SSD to store and run games that use the "Standard NVM Express Controller" driver and a DirectX12 GPU with Shader Model 6.0 support'.
For a more in depth look at Windows 11, check out Microsoft Announces Windows 11 with UI Updates, Android Apps, and More on Petri.
Windows 10 to get second feature update in 2021
Despite all the hype around Windows 11 this week, Microsoft announced that Windows 10 would be getting at least one more feature update, Windows 10 21H2. We know that Windows 10 will be supported through to 2025 but we don't know if the OS will continue to see new feature updates beyond the end of 2021.
Windows Server 2022 is RTM and gets hotpatching support
At the beginning of June, Microsoft announced that Windows Server 2022 was being sent out to OEMs. The new server OS gets some new features:
TLS 1.3 enabled by default
Encrypted DNS with DNS over HTTPS (DoH)
SMB AES-256 encryption
East-West SMB encryption controls for internal cluster communications
SMB encryption support for Remote Direct Memory Access (RDMA) without degraded performance
And hotpatching support for Windows Server 2022 'Server Core'
For more information on hotpatching, check out How to Set Up Windows Server Rebootless (Hotpatching) Patching on Petri.
ARM64EC lets developers run x64 and ARM code side-by-side
Apple has been charging ahead with a complete move to ARM for its new M1 range of notebooks and PCs. And the response has been phenomenal. As ever, it's not quite so simple in the world of Windows to simply pick up everything and start over with a new platform. At least, not without breaking backwards compatibility.
To edge Windows that little bit closer to being a first-class citizen on ARM, Microsoft has built Windows 11 to be compatible with apps that use both native ARM64 and x64 code. Microsoft says:
ARM64EC is a new application binary interface (ABI) for Windows 11 on ARM that runs with native speed and is interoperable with x64. An app, process, or even a module can freely mix and match ARM64EC and x64 as needed. The ARM64EC code in the app will run natively while any x64 code will run using Windows 11 on ARM's built-in emulation.
ARM64EC lets developers choose which app binaries are ported to ARM64 and which can remain x64. It's no longer an all or nothing affair. For instance, some binaries might have third-party dependencies that don't support ARM. Microsoft has rebuilt the binaries of Windows 11 on ARM with ARM64EC, letting any system code loaded by x64 apps to run with native speed. And the upcoming 64-bit Office for ARM release will support existing x64 plugins.
Windows Insider builds
The main event this month was the release of Windows 11 build 22000.51 on the Dev Channel. If you are already part of the Insider program, you should be able to install Windows 11 without meeting the minimum hardware requirements. At least until Windows 11 reaches general availability. There's more information on preparing for Windows 11 Insider builds on Microsoft's website here.
Microsoft released a Windows Feature Experience Pack update to users on the Beta and Release Preview Channels with the latest 21H1 release. It fixes a problem that causes the touch keyboard not to display.
And that is it for another month!