Everything You Need to Know About Windows – January 2021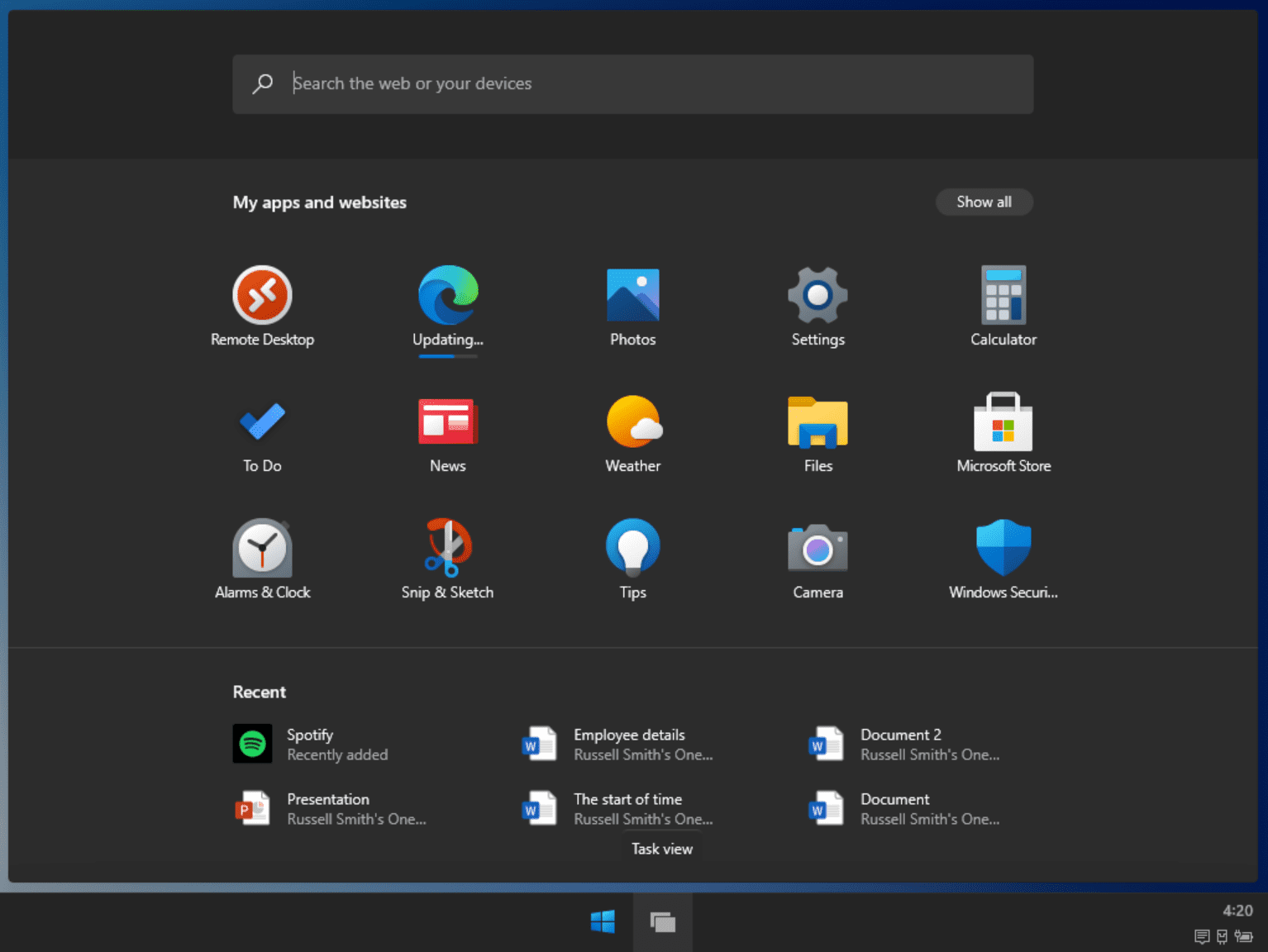 A near-final build of Windows 10X leaks to the Internet, Microsoft released Edge version 88, and Microsoft is hoping to make Win32 APIs available to more languages. So, let's get started.
Windows 10X leaked build
Early in the month, a leaked build of Windows 10X surfaced that allowed us to get hands on with Microsoft's new operating system for single-screen devices. Windows 10X is a stripped-down version of Windows that runs just a browser and UWP apps from the Microsoft Store.
Support for Win32 apps was abandoned for the initial release, which is expected in spring 2021. Microsoft isn't officially saying it, but Windows 10X is seen by most as an attempt to compete with Google Chromebooks.
Image #1 Expand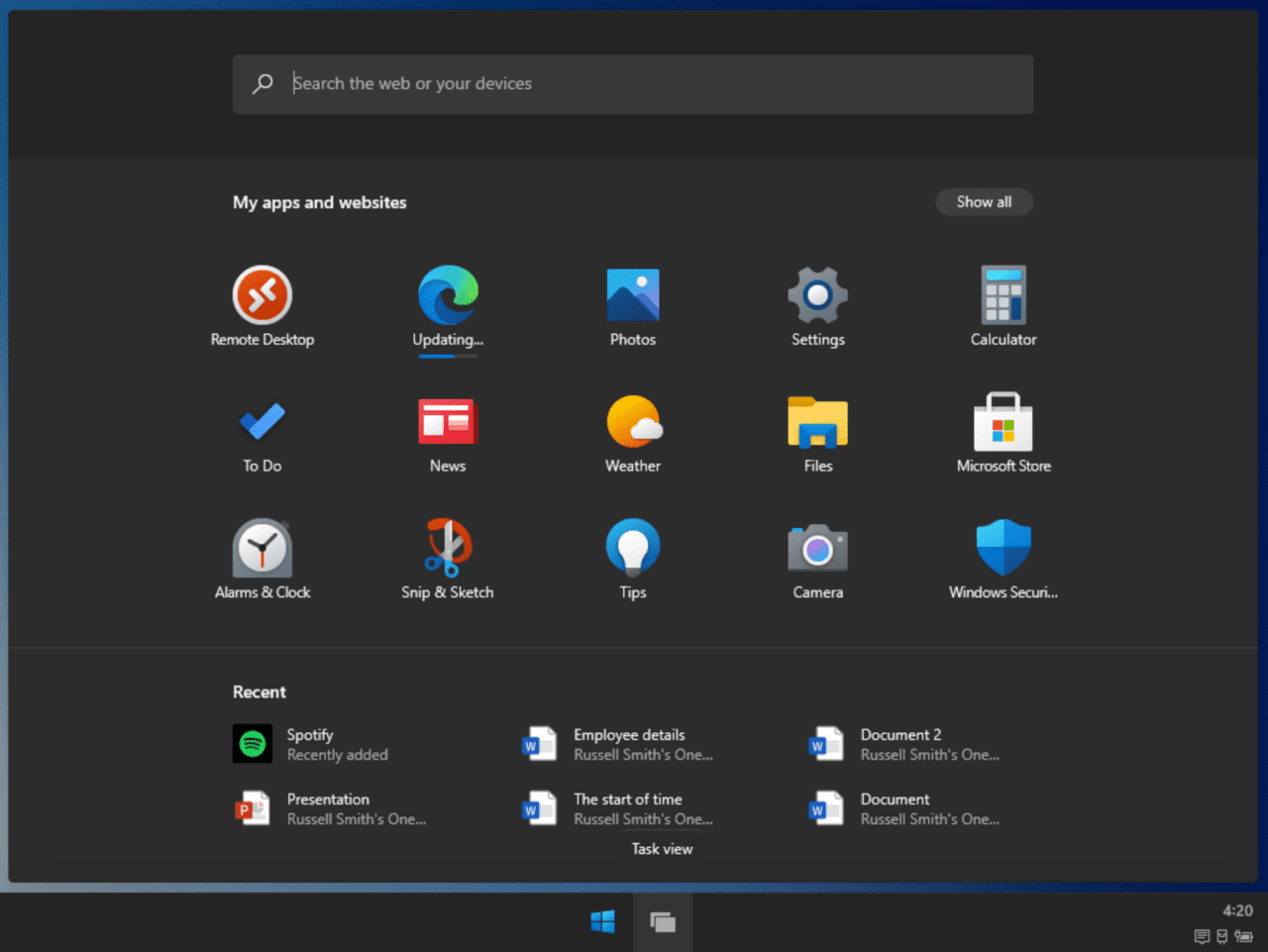 Originally intended for a new class of dual-screen devices, Windows 10X is primarily designed for touch. Although it can also be used with a keyboard and mouse. Windows 10X sports a new visual design, with a refreshed Action Center and it disposes of the system tray.
Some of the UI tweaks are expected to find their way into Windows 10 21H2 in fall 2021. Check out a full walkthrough of the leaked build here.
CES 2021
Not strictly Windows news, but there were some announcements at this year's Consumer Electronics Show (CES) that impact the hardware Windows devices use.
11th Gen Intel vPro brings improved performance
Intel announced the 11th generation of its vPro brand. vPro is a set of hardware requirements for PCs that are largely aimed at business customers. vPro devices are optimized for performance along with hardware-based security features that aren't always available by default on Intel PCs. vPro devices include built in remote management (Intel AMT), wireless and Ethernet, security features like Intel Anti-Theft Technology, and much more.
Intel claims that 11th gen devices provide 23% faster productivity when using Office 365 and 52% faster productivity during conferences, compared to similar competitor devices. vPro 11th gen uses Intel SuperFin, an update to its 10mn process-based technology that uses enhanced FinFET transistors combined with super MIM capacitors to boost performance by 18%. vPro 11th gen devices get Iris X graphics and integrated Wi-Fi 6/6E interfaces.
Intel Evo Platform
Intel also announced its Evo vPro platform for highly mobile business users. Evo vPro devices bring the advantages of the vPro platform, along with thin and light design and immersive displays.
Ryzen 5000 comes to mobile processors
Having announced its Ryzen 5000 processor lineup for desktops in autumn 2020, CES saw AMD reveal Ryzen 5000 process on the Zen 3 architecture for mobile devices at CES. The H-Series CPUs are designed for gamers and content creators. And the U-series is for ultrathin devices. AMD claims its Ryzen 5980HS CPU provides significantly better single and multithreaded performance over Intel's flagship Core i9-10980HK processor.
Microsoft Edge version 88
In mid-January, Microsoft released version 88 of its Edge browser, bringing with it some interesting new features.
Progressive Web Apps profile support
Firefox might have killed off support for PWAs, more fool them, but Microsoft is continuing to improve support. You might not think that you use PWAs, but sites like Microsoft Outlook, Microsoft To-Do, YouTube, and Twitter, all use PWA features to provide a more native app-like experience.
In Edge 88, if you install the same site or PWA on more than one Edge profile, you can access a new profile switcher on the application title bar to switch between profiles from within the PWA app. PWAs don't have to be installed as apps for you to get many of the benefits. But if you do choose to install a PWA, this change makes it easier to switch Edge profiles when using a PWA.
Sleeping tabs
Sleeping tabs are designed to improve performance by putting tabs you haven't used in a while to sleep. Microsoft says that enabling sleeping tabs reduces memory usage by 32% on average. And 37% less CPU compared to non-sleeping tabs. Sleeping tabs are greyed out and wake instantly when you click on them.
Image #2 Expand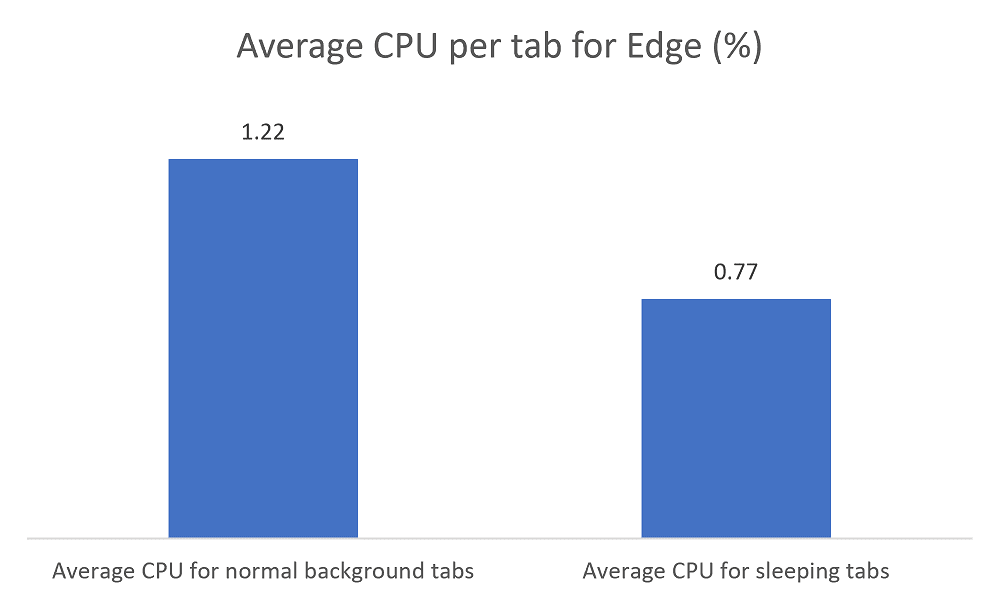 I've been using sleeping tabs for the past couple of weeks and have had no problems. Sleeping tabs certainly seems to help keep things running along smoothly. Some sites are not compatible with sleeping tabs and Microsoft uses behavior heuristics to determine if there might be a compatibility issue before putting a tab to sleep. You can also change the inactivity time and manually exclude sites from sleep.
Sleeping tabs are not enabled by default for all users in this version of Edge, but you can enable them under edge://settings/system.
History and open tabs sync
History and open tabs sync came in Edge 87, but weren't enabled for all users. You should find that in Edge 88, sync is enabled for history and open tabs if it wasn't before.
New privacy and security options – password generator and Password Monitor
Edge 88 includes a password generator. When you sign up for a new account on a webpage, and need to provide a password, the password generator will automatically suggest a strong password, save it, and synchronize it across your devices.
The idea is to stop users picking simple passwords, like Password123, and repeating the same password across multiple services. And Password Monitor, for Windows 7/8/10, scans your passwords to check if they match any passwords dumped to the web in 3rd-party data breaches.
'What's Next' feature roadmap
Finally for Edge this month, in addition to its enterprise feature roadmap, there's now a What's Next page listing planned new features in more detail.
Win32 Metadata project to make Win32 APIs available to any language
On January 21st, the Windows SDK team announced the Win32 Metadata project. The idea of the project is to provide a complete description of the Win32 API surface in metadata so that it can be used by any language without having to manually maintain error-prone wrappers or bindings.
Image #3 Expand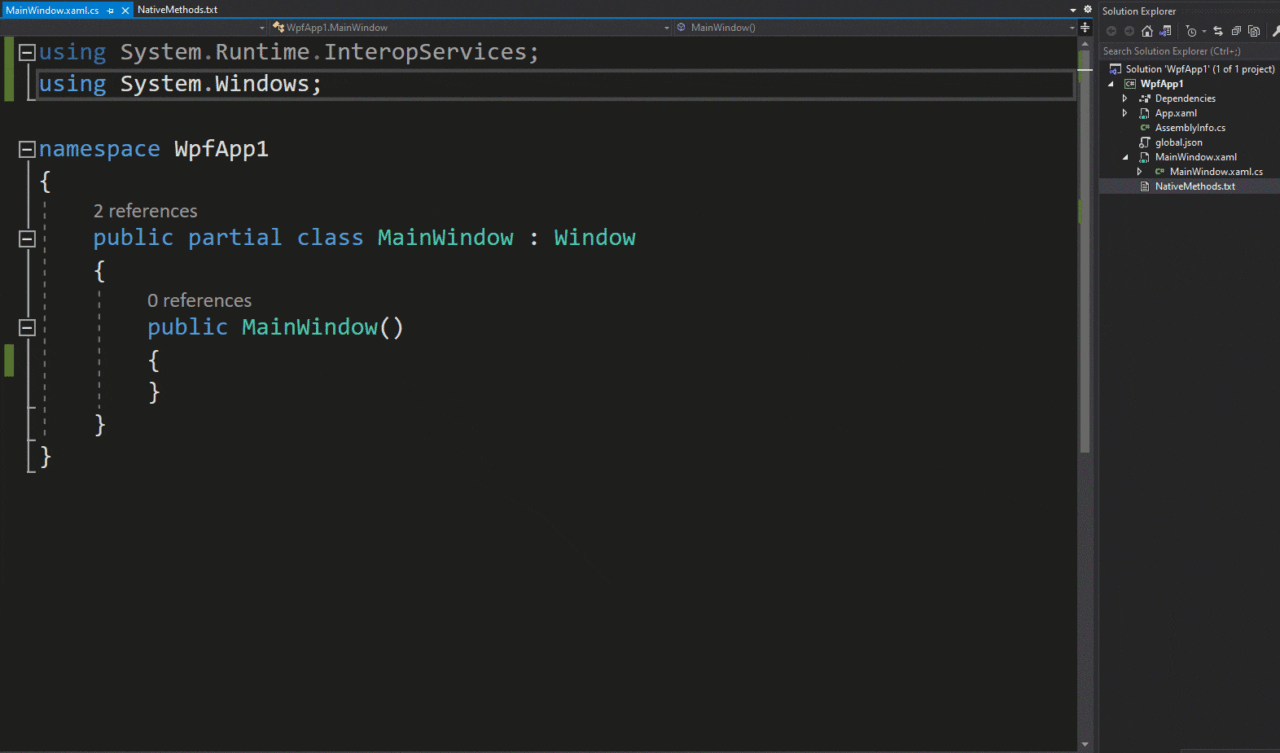 Microsoft is starting out with a language projection for C#. Created in partnership with the owner of PInvoke for .NET, Andrew Arnott, the new projection parses the metadata and generates P/Invoke wrappers required to call Win32 APIs from C#. There's also a projection for Rust, and Microsoft is working on Modern C++.
For more information about the project, check out the Windows Developer blog here.
Windows Admin Center Preview 2012
The Windows Admin Center gets a new preview build this month. The team fixed some problems with Azure logins. And this update uses HTTP/2, which should bring performance improvements across the board.
There's a new GPU tool, the cluster creation tool has reached general availability, and there's a hidden feature that lets you pop out a tool so that it can be managed in a separate window. For the full list of new features and changes, see Microsoft's website here.
Windows 10 Insider builds
Last but not least, January's Insider preview builds. For a reason unknown to me, Microsoft is including a 'news and interests' feature on the taskbar in build 21286. There are so many useful changes Microsoft could make to Windows 10. But another distracting feature isn't one of them. But I guess this will appeal to a certain type of user.
Image #4 Expand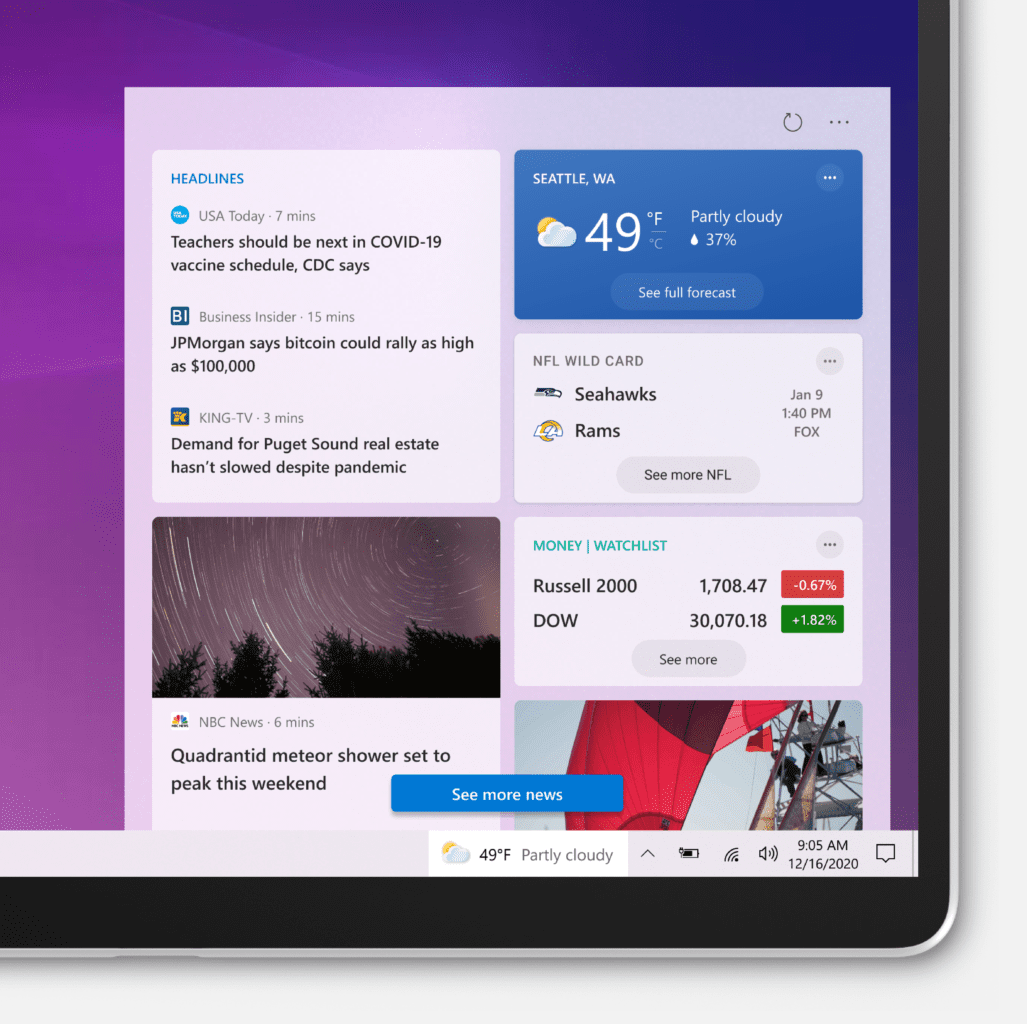 Build 21286 also gets the ability to create and manage Storage Spaces in the Settings app. There's a new DiskUsage command line tool that lets users view and query disk space from a terminal window. Users can also now run commands on start up in the Windows Subsystem for Linux. The Windows File Recovery app also gets lots of improvements and bug fixes based on user feedback, and two simplified recovery modes.
And the only other real significant change in this month's Insider builds is some improvements to the touch keyboard design. Build 21301 brings the following updates according to Microsoft's website:
When undocking the keyboard, it now switches to the Small keyboard layout, and you can easily move the keyboard around using the gripper region at the top of the keyboard.
Small and split layouts will now feature an updated symbol's view based on the default layout.
The settings menu now has a nested structure for improved clarity and less clutter.
And that is it for another month!