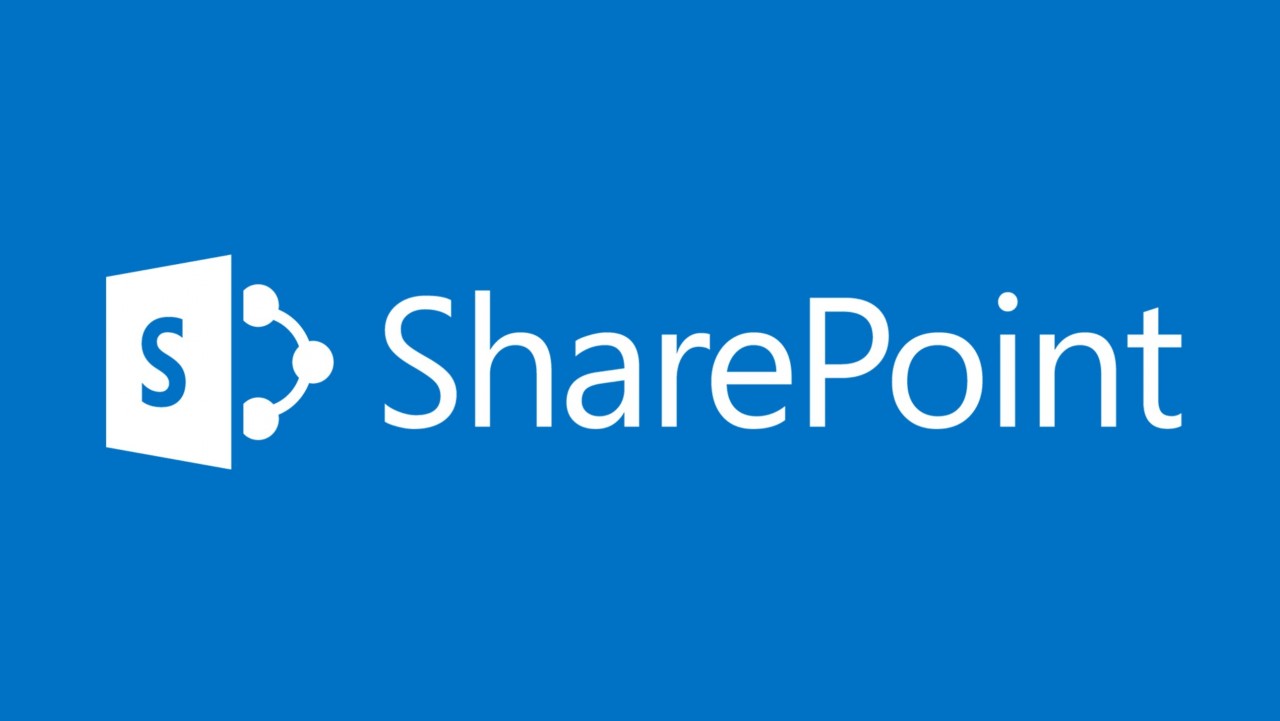 Okay. I will be upfront with you this month the word everything may be a stretch. Why? Because TechEd (I mean ignite, gosh I am old) was last week and I just haven't consumed the 10,574, 212 announcements. My bad. They just announced way too much all at once. Shame on them. But don't fret, still lots of good news here. Just the word EVERYTHING felt like too much even for this optimist. Oh, and now that I am done I realize I went admin heavy. If you aren't an admin don't despair. The last section is for you.
SharePoint 2019 will be General Availability 2019
That is right on-prem fans, you get new bits within the next month. Crazy! I will be honest I haven't used them much yet but I think the jist is most of the enhancements are around making on-prem feel more like online. 2016 was mostly back-end changes and 2019 will be mostly front end (user-facing) changes. In a bit of an oddity, I cannot find a blog post announcing SharePoint 2019 Server to link you to. Oh, how the mighty have fallen becoming just a footnote from Ignite.
If you only read one post from TechEd (I did it again) read this one
Bill Baer had the privilege of posting the here is everything we just said on stages from an admin's point of view blog post. You can find it here. But as always here is my breakdown on the highlights for me.
File Recovery
I had a new customer last week ask me "What backup software does your customer's use with SharePoint Online?".  I was caught off guard. No one had ever asked. So I took a minute and explained to him about the different recycle bins and versioning that was enabled. He pushed back a bit and said it was too overwhelming to use. Well, after digging deeper we found out the problem is he had one site collection for his whole deployment. And there you go folks. Just another reason the new mantra of everything is a site collection is so important. It even makes recovery better. And speaking of recovery, the whole reason I had that sidebar was one of the announcements was in this space. Now as an administrator you can roll back your document libraries to any point in the last 30 days. Very cool. This goes across SharePoint, Teams, Outlook Groups, and Yammer groups connected to Groups. Big win here.
SharePoint Admin Center continues to improve
Nothing groundbreaking in this announcement other than the fact they continue to focus to give us admins a decent experience. I don't know about you but today when I go to admin SharePoint Online sometimes I get lost. Where exactly do I do the thing I need? They feel the pain and continue to make it better.
SharePoint Migration Tool Improved again
I don't know if you have noticed but Microsoft really wants you to move to SharePoint Online. To help you they rolled out the SharePoint Migration Tool what feels like over a year ago. When it first showed up it was kind of meh but they have done the unthinkable and continue to improve it. The latest announcement? You can now move entire SharePoint 2013 sites to SharePoint Online with the tool. Wowsers! I bet there are some 3rd party partners who are not thrilled. Not your problem, so if you still haven't moved go check out the tool. You may realize, like most people, that you still want a 3rd party tool in the mix but this cuts down how much you need for sure. Bonus? It now also has PowerShell cmdlets. I think they probably just watched my video and stole my code. LOL
SharePoint Site Classification and Retention
This is a tough one for me. I know they made some pretty major announcements here but as a guy who has never touch classification or retention labels, I don't have much value add on why these announcements are a big deal. So if this is you then go read up on the announcements about applying labels to content types and the new analytics then leave me comments below. You will be surprised how well the comments are read so you will be helping out the rest of the world.
Not an Admin? Then here is your breakdown
Okay, maybe I covered the admin stuff deeper than I should have? I don't think so. But if you are looking at SharePoint more from an end user perspective and all of the investments they made in the using SharePoint experience then you will want to look at this wrap up from Jeff Teper. Imagine SharePoint with more AI and more cowbell with Teams continuing to feel like it should be the center of your universe. That is how I read Jeff's post. How about you? What is your reaction to all of the new shiny features?