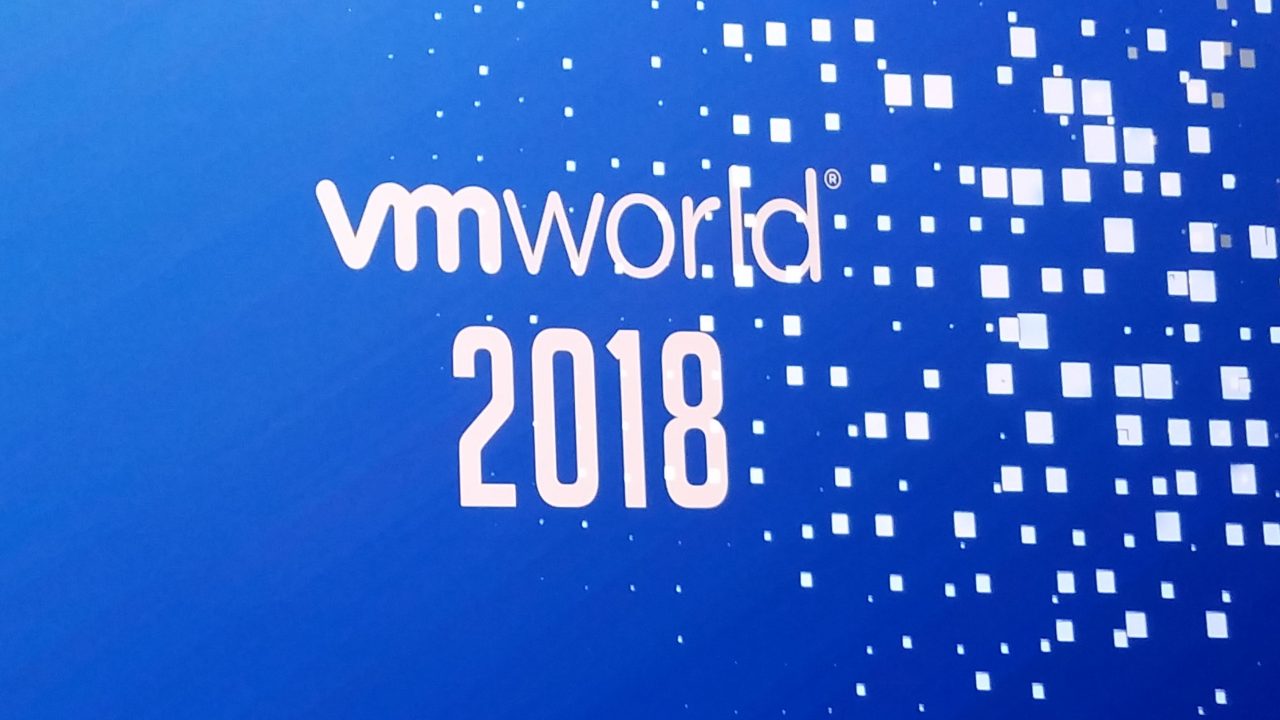 At this year's VMworld Europe 2018 in Barcelona VMware made a number of announcements about the new enhancements to their End User Computing and VMware Cloud on AWS solutions. To get more detailed information on these announcements I spoke with Renu Upadhyay, Sr. Director, Product Marketing for End-User Computing at VMware and Ivan Oprencak, Director of Product Marketing for VMC at VMware.
End User Computing (EUC) becomes broader and deeper
Renu pointed out that modern management is nontrivial and that the new enhancement to Workspace One makes it an open and interoperable management platform that provides both broad and deep management capabilities. First, leveraging their close relationship with DELL, VMware announced the availability of Dell Provisioning for Workspace ONE with ProDeploy which is essentially a service from Dell that preconfigures PCs from the factory and ships them to end users.
These systems have all the required applications pre-loaded providing a ready-to-work experience right out of the box. Workplace One also offers a new Intelligence Automation Connector which is a cloud-based service that provides automated diagnostic capabilities. The Intelligence Automation Connector can automatically generate helpdesk tickets for various service desk platforms including Slack and ServiceNow. In addition to the existing Windows support for Windows sensors, Workspace ONE also now includes sensors for MacOS. These sensors enable IT administrators to query deep system attributes including the status of firmware, BIOS, peripherals, and installed applications.
Workspace One is now integrated with Flexera AdminStudio. Flexera AdminStudio is a popular application deployment tool. The new integration with Workspace One enables you to publish desktop applications directly from Flexera AdminStudio into your Workspace ONE catalog. Workspace One also provides new integration with Carbon Black to extend threat intelligence and improve security. Another new integration capability was announced with Okta Identity Cloud.
This solution helps manage device trust and user identity with a central, secure hub that enables access to apps, services, and devices. In addition, VMware Boxer now supports Google's G-Suite corporate email.
VMware Cloud on AWS adds more regions and improves enterprise-level capabilities
VMware has also been actively enhancing their VMware Cloud on AWS offering. VMware Cloud on AWS essentially enables businesses to extend their on-premises vSphere-based environments to the AWS cloud. Using VMware Cloud on AWS businesses can migrate workloads to the cloud, scale those workloads on demand and provide disaster recovery capabilities. Ivan mentioned that VMware had just enhanced their regional availability with simultaneous expansions into AWS regions in northern California, Ohio, and Ireland.
Ivan explained that new enhancements to VMware Site Recovery provide improved support for large-scale organizations. VMware Site Recovery will double in scale enabling it to support 1,000 VMs per Software Defined Data Center (SDDC). VMware has also partnered with Dell EMC to provide Dell EMC VxRail with VMware Site Recovery for automated failover to VMware Cloud on AWS. Combing VxRail with VMware Site Recovery provides DR protection for apps running on-premises. VMware Site Recovery for VxRail supports automated failover and failback and it permits businesses to quickly set up, test and failover from on-premise VxRail to the cloud.
New features in VMware HCX support large-scale live migrations of 1000s of VMs between on-premise vSphere and VMware Cloud on AWS. VMware HCX essentially abstracts both on-premises and cloud resources and enables you to manage them as one continuous hybrid cloud.
VMware Horizon 7 for VMware Cloud on AWS delivers an integrated hybrid cloud experience for virtual desktops and applications. New enhancements provide support for Instant Clones and App Volumes on VMware Cloud on AWS. Horizon 7 Instant Clones support just-in-time provisioning of virtual desktops and can reduce the storage required for virtual desktops by up to 80 percent.