Lepide Exchange Manager: Exchange Migration, Recovery, and More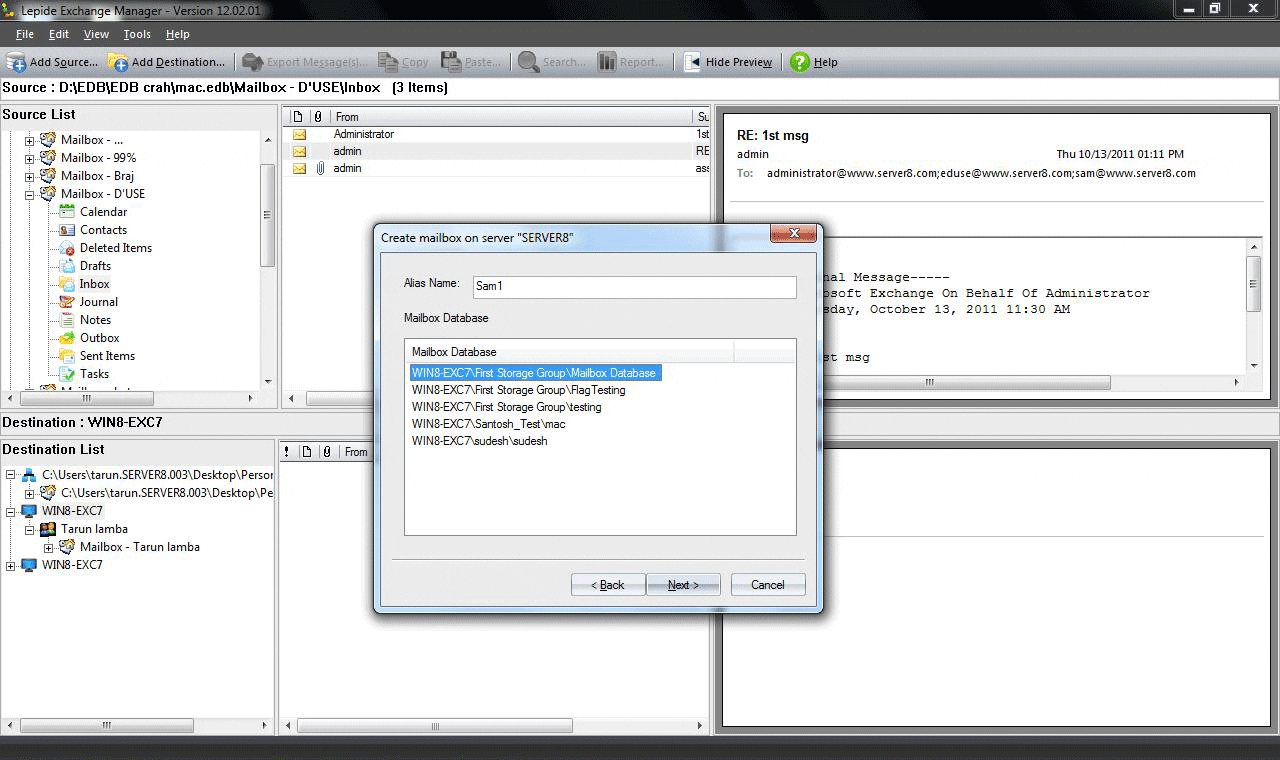 Sponsored IT content provided by Lepide 
There are a number of third-party Exchange management tools available on the market that can assist you with email archiving, monitoring and reporting, backup and recovery, as well as the complicated process of migrating from one Exchange server to another. One tool that stands out from the rest is Lepide Exchange Manager, which has the capacity to provide complete Exchange disaster recovery and a whole lot more. The new tool recently received the Gold Award from MSExchange.org and was called a "solid and smooth" product by Exchange MVP J. Peter Bruzzese in his review of Lepide Exchange Manager.
In this article, we'll provide you with a quick introduction to some of the more important features in Lepide Exchange Manager including:
Restoring Exchange from backup
Repairing corrupt Exchange database files
Performing EDB conversions
Performing granular searches for Email items
Performing Exchange migrations
Restore Exchange from Backup
Lepide Exchange Manager allows you to perform restore from any backup format – EDB, PST or OST – by either converting them to PSTs or importing them directly into your live Exchange server. You can restore select mailboxes and other email data without a recovery server or costly brick level backups. The tool simplifies the restore process and allows you to only restore the items you need.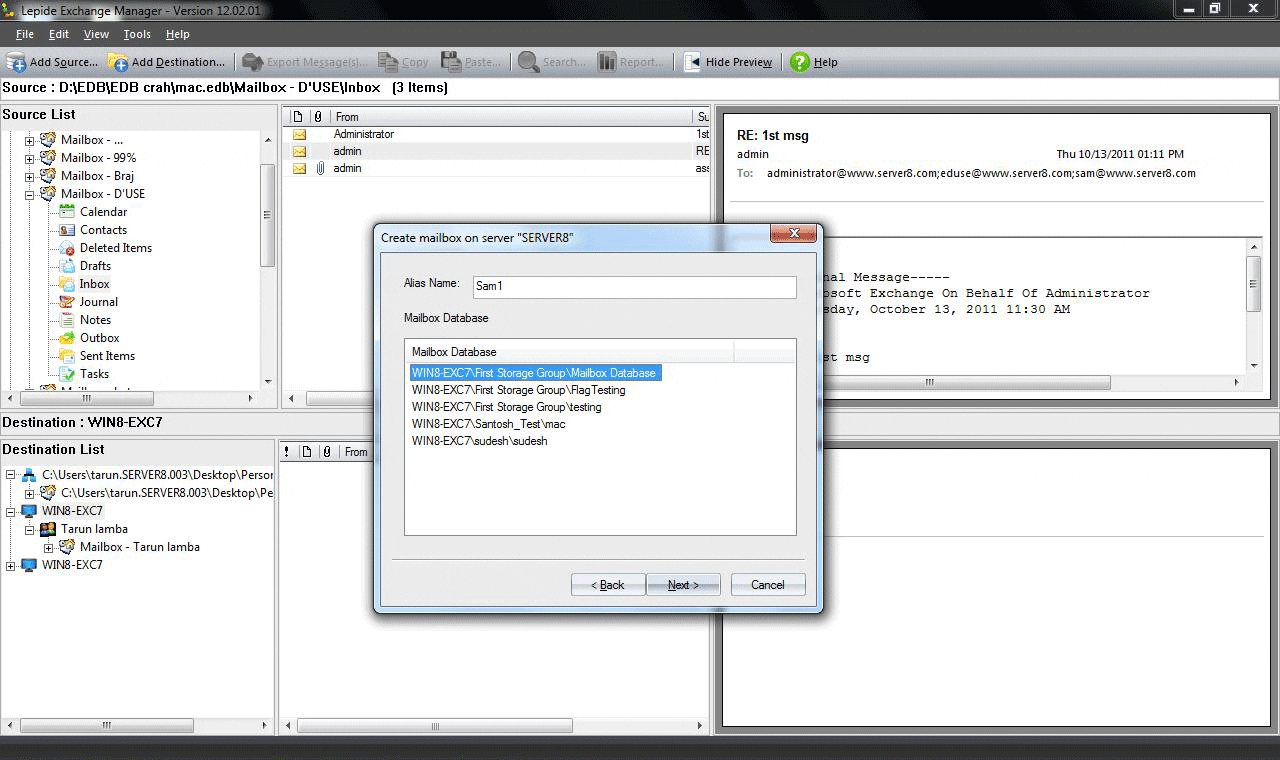 Figure 1: Restore deleted mailboxes without a recovery server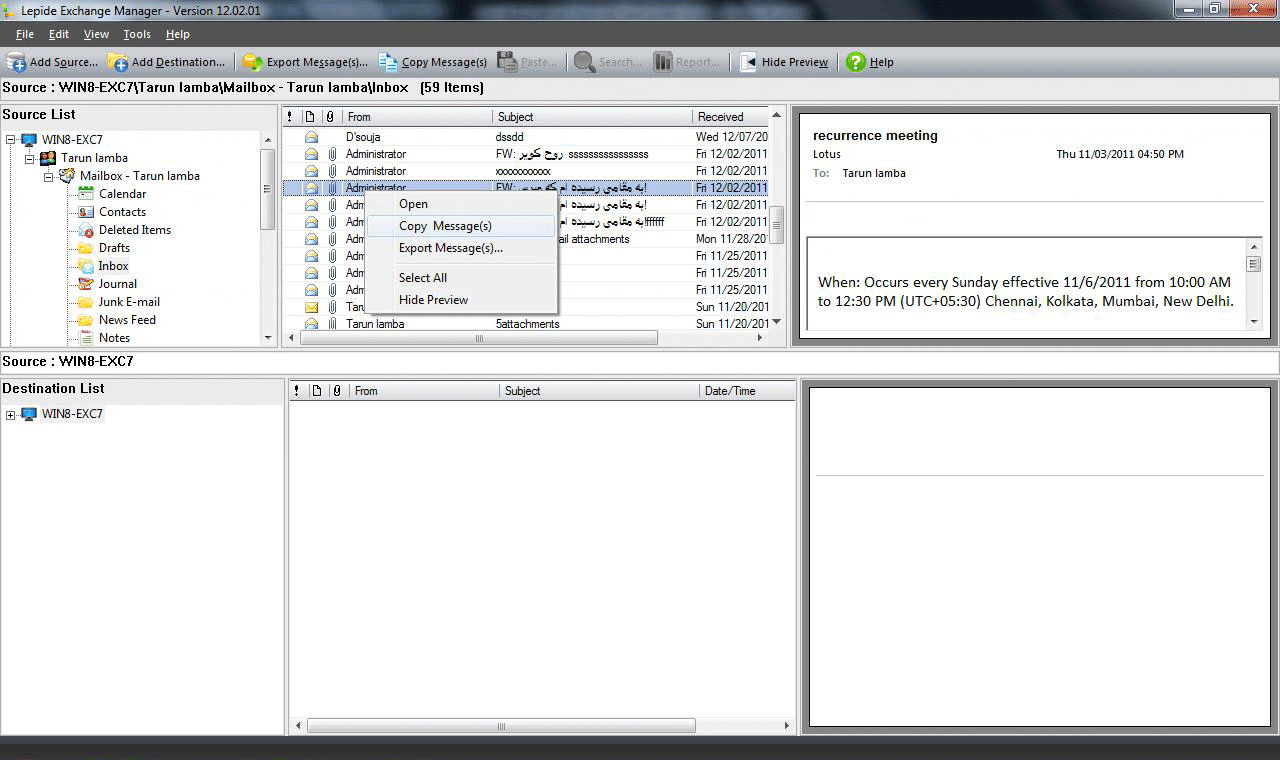 Figure 2: Search and restore deleted emails without brick level backup
Repair Corrupt Exchange Database Files
Information store corruption issues come naturally with any Exchange Server environment. There are multiple ways to minimize this, but unfortunately it's not fully preventative. In a worst case scenario, damage control needs to be immediate.
With Lepide Exchange Manager, you can add your EDB as a source and see the tool repairing your corrupt database. Whether you have a backup available or not, Lepide Exchange Manager will allow you to easily repair and restore the required email data.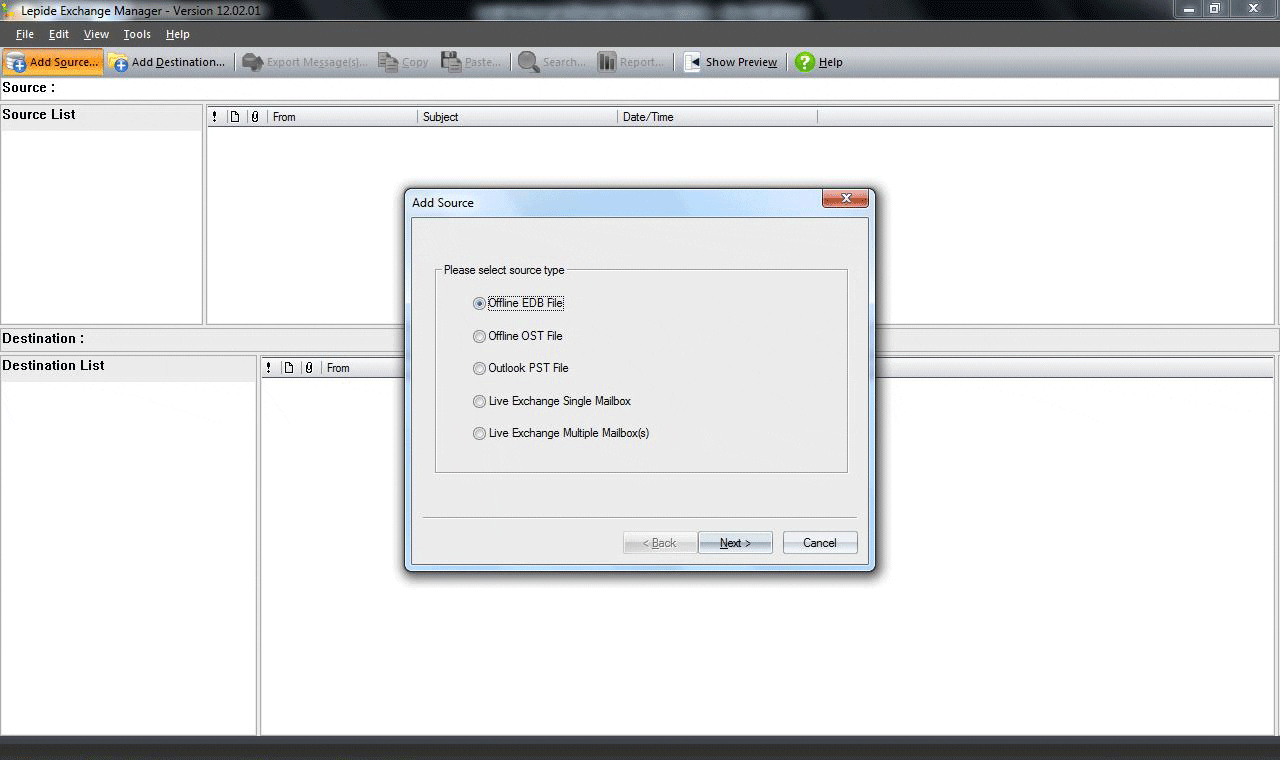 Figure 3: Repair corrupt Exchange Database files
EDB to PST File Conversion
The tool also allows you to easily convert your existing EDB files into multiple PSTs. The EDB to PST conversion is available during the abovementioned EDB repair and Exchange backup creation process and supports a number of different scenarios, including:
Extracting a mailbox from backup EDB and saving as a PST
Exporting select mailboxes from an offline EDB to PST
Creating a new PST Search from an EDB archive
You can create separate PSTs for each of your mailboxes, or add multiple mailboxes to a single PST. Lepide Exchange Manger has also provided the option to add mailbox items to your existing PST as well.
Perform Granular Searches for Email Items
There always seems to be a single email or a particular attachment that needs to be recovered from a previous backup. Let's say an important email has been deleted and you need to restore it but you are past the retention period. At this point, you can mount your backup EDB to a server and find that particular email, but wouldn't it be easier to find what you need to restore and save, or export just what you need?
Lepide Exchange Manager simplifies this process by allowing you to see the entire mailbox and folder tree and perform a granular search to find exactly what you need. The searched items can then be saved or exported to a new or existing PST, MSG, EML, or to a mailbox on your production server without the need to mount a huge amount of data on a recovery server.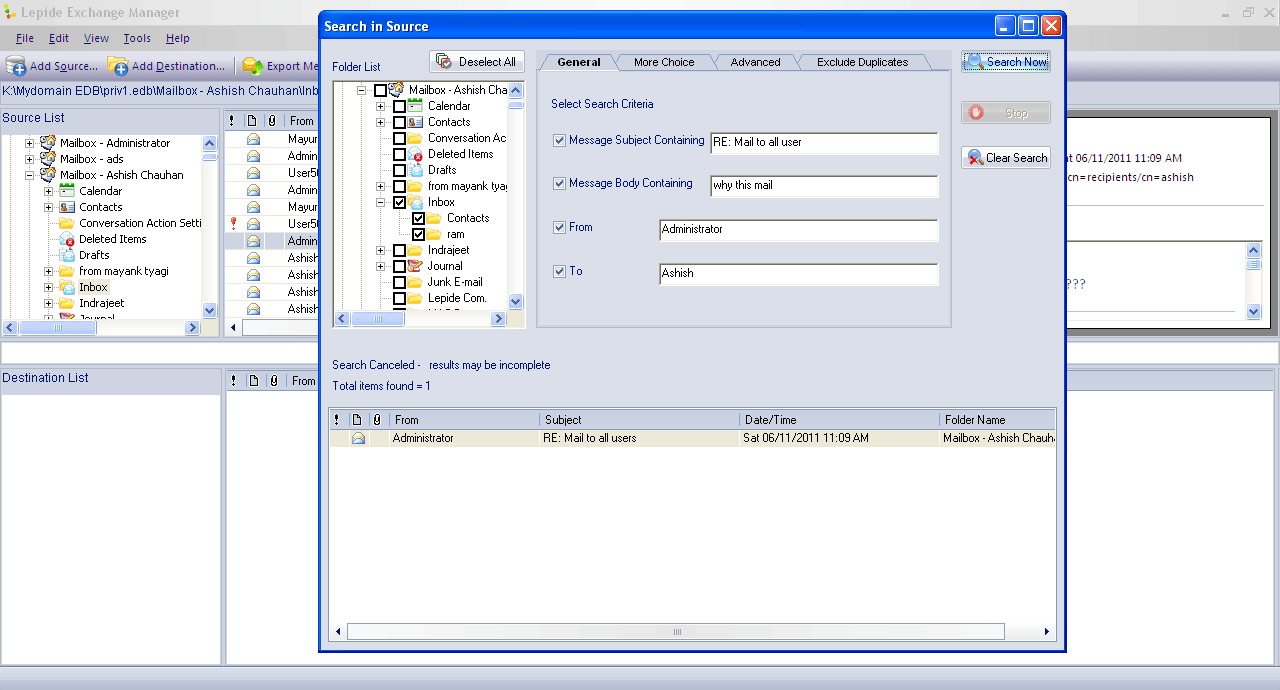 Figure 4: Search and restore select email items
Perform Exchange Migration
Exchange Server has gone through some drastic changes over the years from version 5.5 to 2010. As every organization that wants to keep up with new technologies and the benefits that the latest versions and products provide, migrating to the latest Exchange version is not an easy task. You need to weigh the cost, time and resources that are involved with the migration process against the benefits of the upgrade. A typical Exchange migration is time consuming, expensive, and can cause some downtime for your organization.
Lepide Exchange Manager simplifies the migration of mailboxes from one Exchange server to another with minimal cost and resources. You can add your Live Exchange Servers in the Source and Destination and move the mailboxes just by drag and drop. This powerful tool allows you to automate the import, copy, and export processes of mailboxes and their content.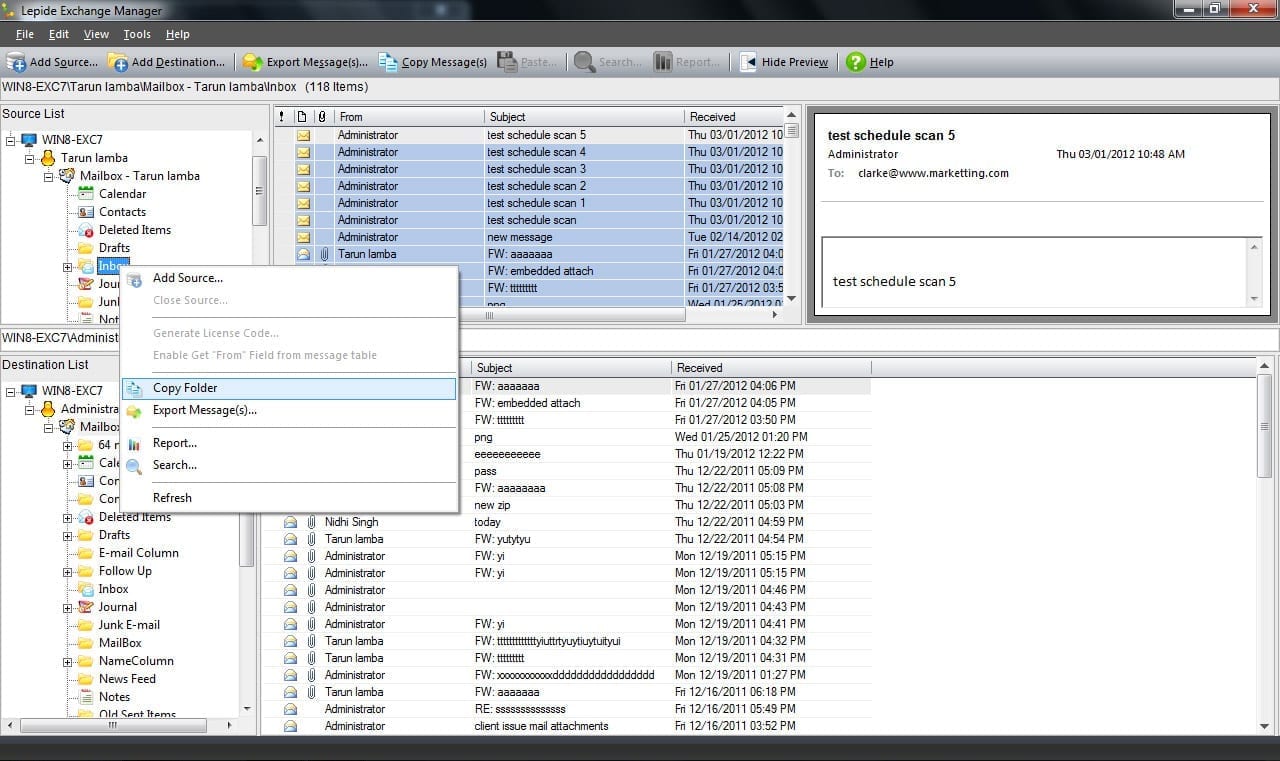 Figure 5: Exchange migration with Lepide Exchange Manager
Conclusion
Along with a powerful reporting feature, a drag-and-drop interface, and compatibility with all of the Exchange Server versions, the Lepide Exchange Manager is more than just Exchange recovery; it's a powerful tool to have in-hand for any Exchange disaster, even before it happens.
Post Sponsored by: Lepide Software Pvt. Ltd.