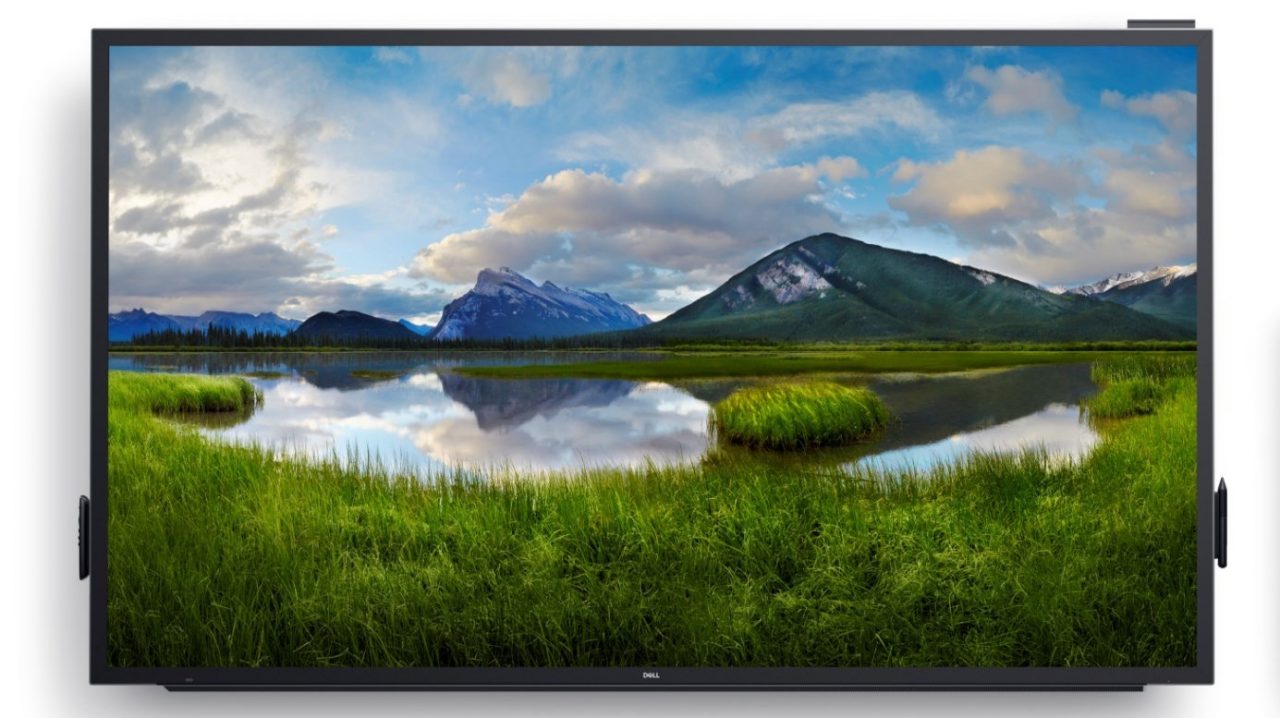 Microsoft's Surface Hub has been a huge success for the company. The company initially sold out of its inventory and over the summer had long lead times for delivery of these devices.
Google recently announced a device that is similar to the Surface Hub and now Dell is diving into this space as well with the company announcing new 55in and 86in displays. While Microsoft's product is priced at $8,999 and $21,999, Dell is selling its 55in for "below $5,000" and the 86in will cost less than $11,000.
Dell says that these devices support up to 20 touch points and support writing on the display with the included passive styluses.
These devices do cost significantly less than what Microsoft is offering but there are some notable differences. For starters, these 4K displays are just that, a display while Microsoft's devices are a complete package; meaning it includes a computer to drive the display, webcams and microphone arrays too.
This is not Dell's first foray into this territory but these new devices show that there is a need in the marketplace for large displays in the classroom and conference centers. With Dell, Microsoft and Google all taking slightly different approaches about how to fill this requirement, it gives the consumer several paths to choose from to find a solution right for their need.