An IT Pro's Opinion of Using the Surface Pro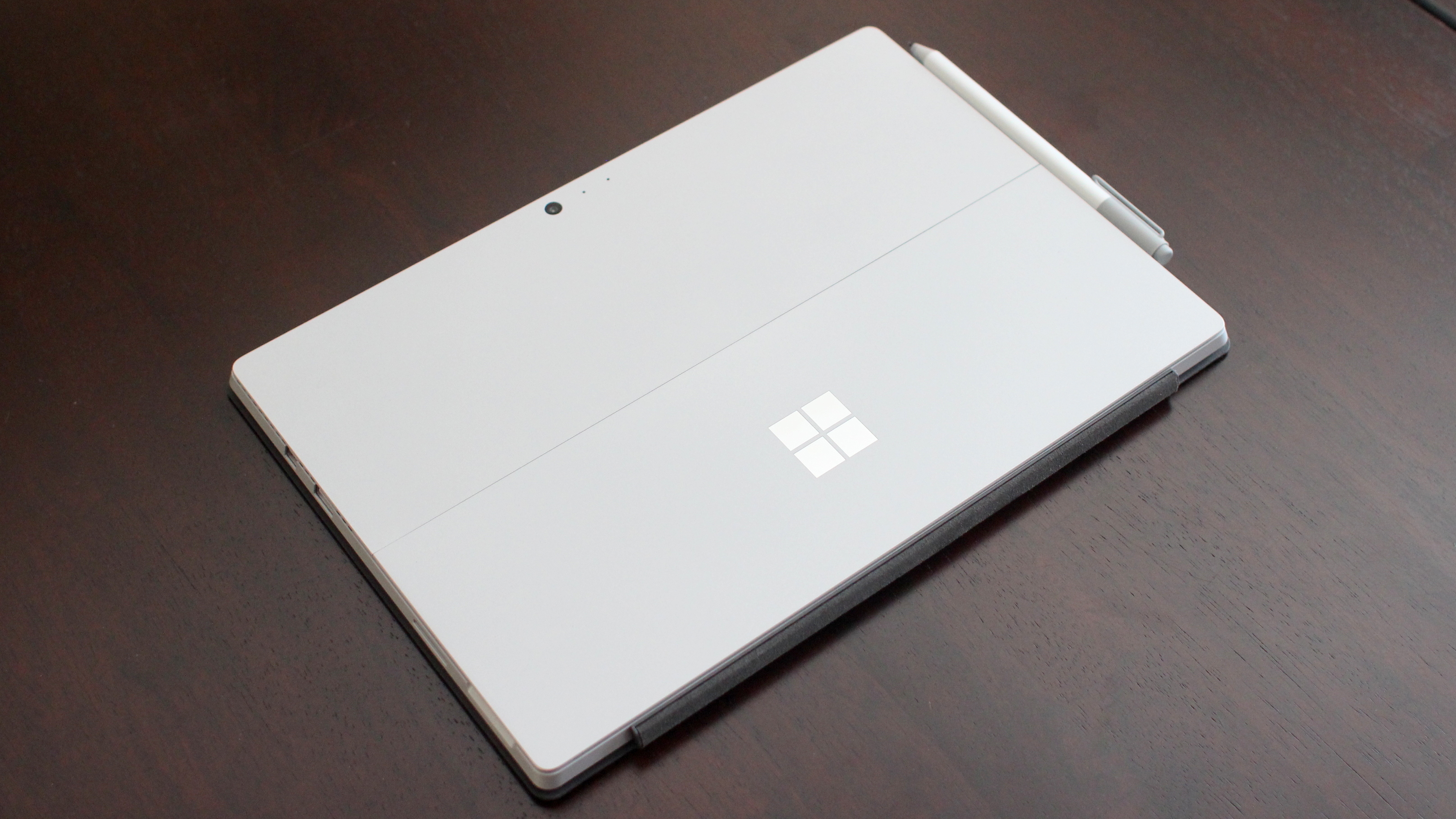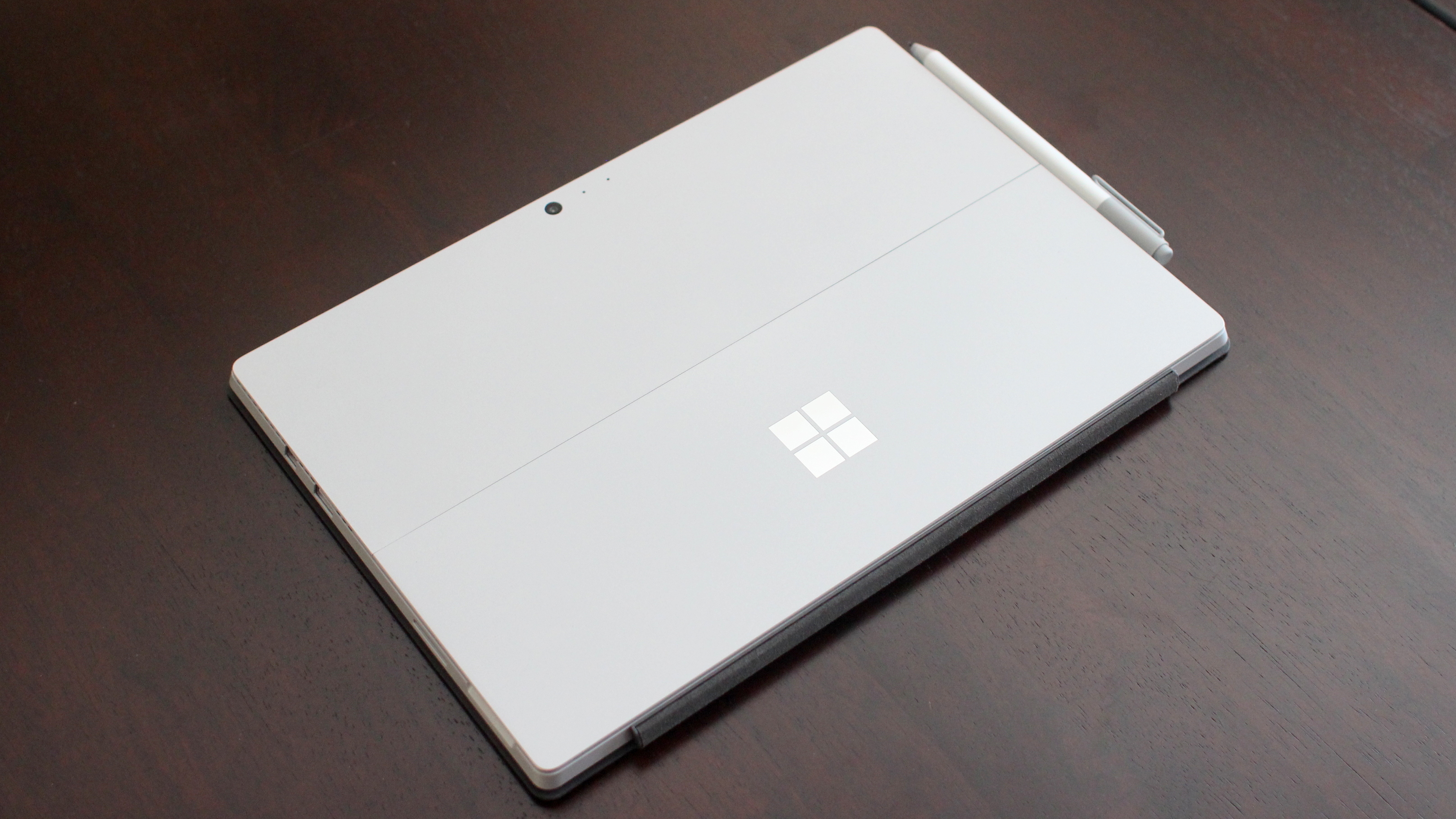 A Review?
You might think that this is usually the sort of review post that you'll see a few weeks after a product is launched. I find reviews that are written sometime after a release by people in the industry to be more informative, so I want to share with you my opinion of what it's like to own and use a Surface Pro for work over an extended period.
Machine Choice
In my day job, I use a Surface Book, which has been awesome for the most part. Every once in a while, the Surface Dock and it have a falling out, but disconnecting and reconnecting the dock normally fixes things. And once in a while, the Surface Book doesn't wake up cleanly and requires a cold boot; I'm normally met by Windows Updates at that point, but I think this is a general laptop problem since Windows 8 started installing updates without a reboot, even if policies supposedly prevent that.
I started a business about a year ago to provide Azure training. I was staying in my day job but I decided to make a clear division between my day job and my side business so I decided not to use the Surface Book that my employer supplied. As a teacher, I rely on whiteboarding quite a bit to explain concepts/architecture and to answer scenario questions. As most of you probably know, you cannot rely on the pens that are supplied. Instead, I use the Microsoft Whiteboard app with stylus; this is why I wanted a touch machine with pen support. I would have preferred USB C support for dongles and charging but that wasn't a must-have for me.
When I compared features, size and price, I decided to go for the 2017 Surface Pro, with a pen and one of the Alcantara keyboards. The model I chose was the i5 with 256 GB storage and 8 GB RAM, which is more than enough for the office work and light JSON editing that I do, and is supplemented by cloud storage.
The Add-Ons
Let's continue with the subject of storage. 256 GB is not that much so I added a high-speed SD card for additional capacity. I use Office 365 so I use OneDrive for Business and the Groups feature to store/share data, and I back up my Office 365 content using a third-party solution. I synchronize everything I normally need when travelling onto the SD card. This has worked very well for me. I use a PC with dual displays in my home office and it's great to be able to create content on the big displays and have it synchronized onto my Surface.
The single USB 3.0 port could be a problem. I don't use a mouse with a laptop/Surface but I do use a clicker and often like to charge my phone on a short cable, preferring the phone to be in front of me so I can see the time. And there are times when a presented needs an RJ45 port for an isolated "speakers' network" that is more reliable than a conference wi-fi. That's why I purchased a third-party USB 3.0 dongle with 3 USB ports and an RJ45 adapter, as well as the "mandatory" HDMI and VGA Surface adapters – I recently saw a third-party dongle that offered DVI, HDMI and VGA in one unit.
My laptop bag, a Surface branded one that I bought in the Microsoft company store in Redmond, is quite light. At any time, it contains my Surface Pro, the two video dongles, and the RJ45/USB dongle, as well as an ADATA P20000D 20000mAh power bank with a charger lead that can extend out through my laptop bag to the phone in my pocket.
Performance
The Surface Pro I own has an Intel i5 processor and 8 GB of RAM – it works just fine. I think when you talk about Surface Pro, you have to focus on owning a machine with its structural design rather than the components.
The keyboard has a very tiny bit of flex in it, but not so much that I find it to be a distraction. The keyboard is a nice size for me and the touch pad works perfectly. To be honest, I find the keyboard to me much nicer to use than some of the Microsoft keyboards we have in my day job. I don't make as many typos on the Surface Pro.
It's not often that I detach the keyboard, but I do it from time to time. One reason is my two-year-old daughter loves to draw and I'll sit with her on the couch while she draws on the Surface with the pen. The other reason is when I'm flying. I'll download some shows or movies on the Netflix app and, without the keyboard, I have a nice big bright screen to pass the time while cooped up in economy. I have attached the keyboard and done some work while on the plane – the trick was not to extend the kickstand and just rest the tablet piece against the seat in front – assuming that the seat in front wasn't pushed back (jerks!).
Battery life has been pretty good, but I wouldn't class it as "all day". I've been waiting on that for a long time, and every generation of Intel processor promises it, but it never arrives. I guess I'll be waiting on that until ARM processors can genuinely give me PC performance.
Most of my work is has something to do with the cloud. Anyone that works with Azure knows that the Azure Portal requires a lot of real estate. The Surface Pro might be small, but the high resolution screen makes up for it. At times that can be a problem, especially if you dock into a lower resolution monitor and windows span the two displays, but on balance, having this highly detailed screen with great contrast is a benefit for me at work.
The one big downside of the Surface Pro is the lack of lap-ability. I am not a person with freaky long legs with tiny T-Rex arms. If I needed to set myself up in front of a rack with a machine balanced on my lap, then the Surface Pro would be a juggling disaster. More and more of us are doing less of that kind of work; thanks to the cloud, I spend my work time at a desk or on the move while some remote disk monkey does the physical stuff that I now consider a distraction, and the Surface Pro is better suited to my way of working.
Any Regrets?
This machine has been my mobile workhorse for 6 months at this point, and it has travelled across Europe and to the US for training courses, speaking opportunities, and been used for communications and productivity work on airplanes, in airports and hotels. It has clocked up quite a few miles and hours with me. Do I have any regrets?
I sometimes wonder if I should have bought the Surface Laptop or a Dell XPS Ultrabook instead. Either would probably be just as light and slim while offering lap-ability. I wrote most of my first Azure training course while sitting in the car on an old laptop. I could not have done that on the Surface Pro.
I was inspired to write this article when I looked at my Surface Pro's laptop bag this morning. It was so thin and light. I'm flying to speak at two events in the UK (from Ireland) in the coming months, and both journeys will be like commuting to work. All I will have with me is a waterproof jacket, the Surface Pro bag, my phone and passport. I love the mobility of the Surface Pro, the beautiful display, and how reliable it has been for me (honestly, Surface Pro 4 users!). This experience reminds me of when I used to commute with just an iPad with me, except for now I can actually create instead of just consume.