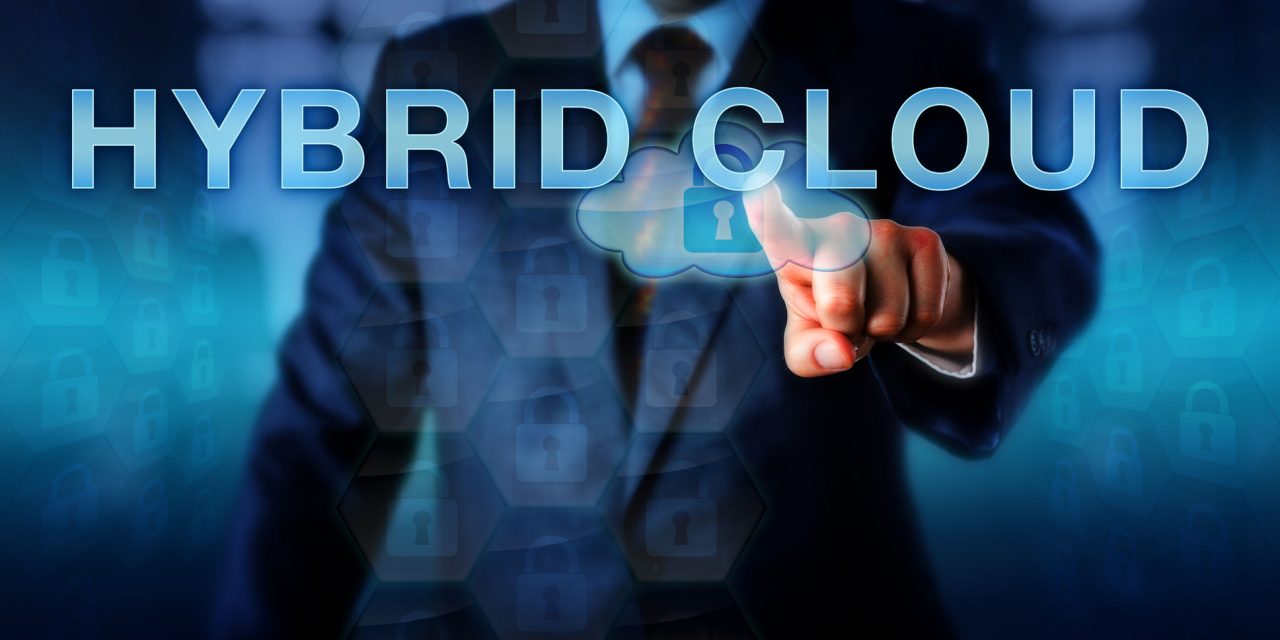 Today, a lot of businesses have begun adopting a hybrid cloud strategy for various business initiatives; there's no doubt that this is beginning to be a popular trend. According to a Gartner report, the hybrid cloud will be the way most businesses are using the cloud by 2020.
The hybrid cloud brings together on-premise and cloud resources enabling businesses to maximize the flexibility and performance they need for their IT operations while simultaneously reducing their IT costs.
The hybrid cloud actually describes a lot of different cloud usage scenarios. Technically, as soon as your business starts paying for some cloud service you are in a hybrid cloud model — no matter what the scope of that service might be; in essence, hybrid cloud simply means you're delivering IT services that use multiple hosting models where one is in the cloud. There are a lot of practical benefits for the hybrid cloud but before jumping in too deep into the hybrid cloud there are five important things you need to know.
Hybrid is not just about the cloud – The hybrid cloud is also about continuing to deliver traditional IT and legacy applications. Many businesses use on-premise infrastructure to run core business functions and then leverage the cloud for dev and test, backup, and DR, SaaS or other new applications. The hybrid cloud enables you to choose the best platform for the application. For instance, an application with periodic workload spikes may be best supported in the cloud where it won't impact your other applications while for a business critical performance-intensive application it's probably better to run it on-premise. The hybrid cloud enables the best of both worlds.
The hybrid cloud can reduce your costs and operational requirements – The cloud provides a flexible pay-as-you-go model that enables you to easily add computing and storage resources to your IT infrastructure. Taking advantage of the cloud and cloud vendor resources can reduce the need for capital expenditure because you're leasing cloud resources that you don't need to manage. Plus, there's no doubt that the hyper-scale public cloud vendors like Microsoft and Amazon are far better at managing their infrastructure at scale then your business is – even if you have excellent IT resources. Leveraging cloud resources can help enable your business to focus on business initiatives, data analysis, and new projects. Similarly, cloud storage is less expensive than traditional SAN or NAS storage and leveraging cloud storage can reduce the need for expensive local storage upgrades as a result of rapidly growing storage requirements.
Hybrid identity management is critical – The hybrid cloud requires users to authenticate to both local resources and cloud resources. Maintaining a common identity across all systems is vital to ensuring secure cloud access. The last thing you want is users writing their passwords down on yellow sticky notes. To effectively manage access and control, you must be able to provide single sign-on functionality. The ability to extend your existing corporate identity into the cloud is essential. Cloud services like Azure AD and AWS Single Sign-On allow you to extend your local AD authentication to their respective cloud services.
You need to be aware of hybrid cloud security and compliance issues – Closely related to the need for identity management, the hybrid cloud has some unique security and compliance requirements. One of these issues is storing and transferring compliant data like HIPPA or PCI DSS governed data. You'll need to ensure that data is not transferred from a local compliant database to a less secure public cloud database or vice versa. You also have to ensure that the data moving between your local infrastructure and the cloud is protected. In addition, if you are using cloud storage for your local or cloud data you need to be aware that some countries have enacted laws that require their company's data to remain within their national borders. Today's cloud providers like Azure and Amazon both have options to allow this but you need to explicitly take advantage of them.
The hybrid cloud improves your backup and disaster recovery (DR) options – One of the biggest benefits of the hybrid cloud is the additional options that it provides in the areas of backup and disaster recovery. All businesses have the need to perform offsite backup and the hybrid cloud can be a great choice for storing both local and cloud backups. Cloud storage costs less than local SAN storage. Plus it provides an offsite storage capability that can replace the need for other third party offsite storage services. The cloud can also be a cost-effective DR site; you can replicate business critical VMs to cloud ensuring that your business can rapidly recover its critical servers quickly. VM replication for DR can be near real-time — ensuring that in the event of a local failure you can fire up VM replicas in the cloud with very little downtime and data loss.
Under the right circumstances, the hybrid cloud is a great step forward for an on-premises only datacenter. The benefits are tangible and can be quickly quantified but it's imporant you develope the correct strategy for moving to the cloud on your own timeline.