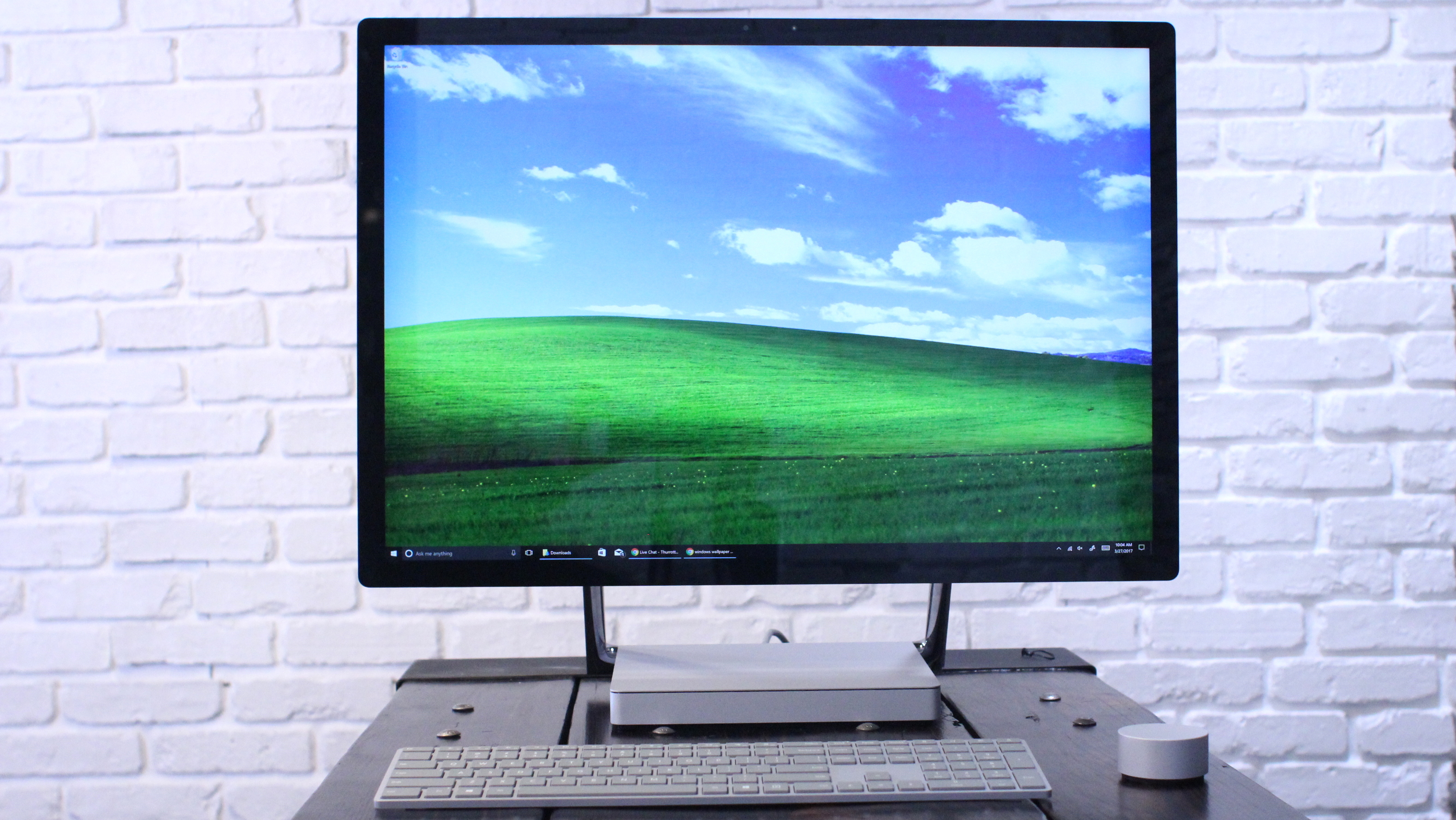 Outside Surface Studio launch event, I ran into Panos Panay, who is the Corporate VP of Devices for Microsoft. We had a brief chat about Surface and discussed other pleasantries but one thing he asked me was that if I ever found a better display than the Studio, to let him know.
A few weeks ago, Microsoft sent me a Surface Studio to review and after prying my daughter away from it for a few days, I began using the device on a daily basis to see if this $4200 PC is worth the price tag and if it is a fit for your Office.
This machine comes with a 6th gen Intel Core i7 CPU, 32gb of RAM, 28-inch adjustable PixelSense Display GTX 980M 4GB GPU GDDR5, 128GB SSD with 2TB HDD and frankly, for most users, this is more than enough horsepower to handle just about any task with niche gaming being an outlier and possibly heavy video editing too. You can opt for lower specs on the Studio which brings the entry-level pricing down to $3000.
For connectivity, you get four USB 3.0 connections, gigabit ethernet, mini Displayport and a standard headphone jack. Oddly, Microsoft did not include a Thunderbolt 3 port which is disappointing for a device at this price point.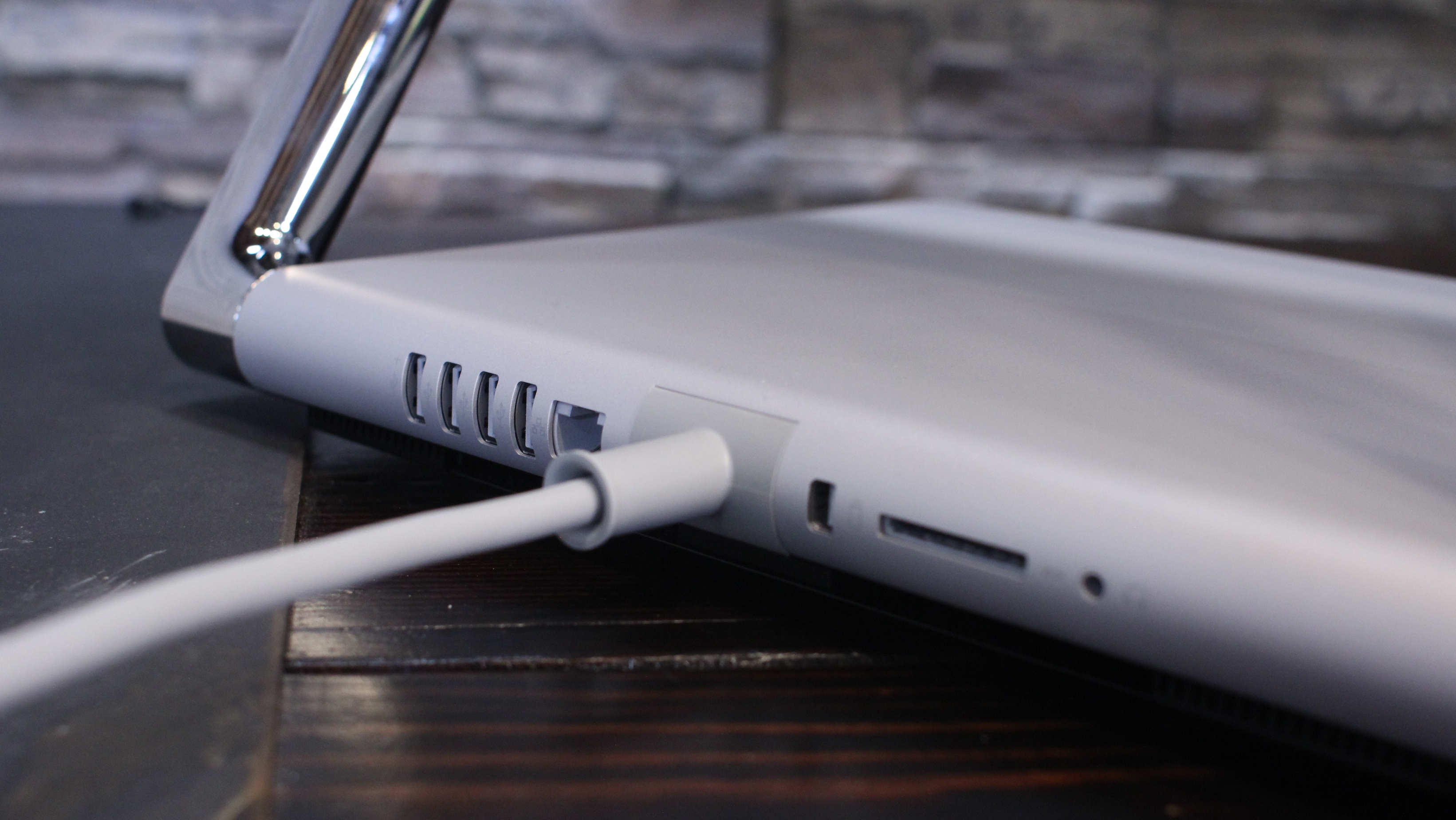 Let's get something out of the way. The Studio is the best PC on the planet for digital artists; this really isn't a big surprise as Microsoft has done an excellent job of marrying a pen, adjustable display, and hardware to create a joyful drawing experience. But for those who are not artists, there are other applications for this machine that go beyond the drafting board.
As a daily driver, the Studio is a lot of fun to use. The tilting touchscreen, premium materials, and above-average built-in speakers make it an enjoyable machine to use every day and as a complete package, the Studio is a fantastic all-in-one. Of course, at this price point, it should be as Microsoft is asking you to make a significant investment to take one of these machines home.
The Studio looks and feels incredible. The hardware defines premium and it has a natural and evergreen design that fits nearly any scenario. When looks and appearance matters, a Surface Studio is a Bugatti on the red carpet at the Oscars; it has form and function, but it also exemplifies success.
The Dial, which does not come with the Studio, is a unique peripheral that for non-artists, is a bit of a novelty but I do quite like using it. Ideally, I'd like to be able to map the knob to volume controls and by pressing on it have it mute the audio. For those who are not going to be using the Studio for artistic purposes, you can likely pass on the Dial.
But it's not perfect, the mouse that it ships with the PC is mediocre at best, the hard drive is not all flash storage and when you hear the spinning platters whine, it brings back memories of the early 2000s. Additionally, the fans can be quite loud. I was surprised at how much noise this machine made sitting idle; there is a bit of tradeoff of form over function as I'd prefer a larger base with better cooling for quieter fans.
Finding a reason to justify spending some of your IT budget on one of these machines may be a bit easier than you think. Having shown the Studio to a few different people at various large organizations, it was nearly universally agreed upon that this is the type of machine they want for high visibility roles.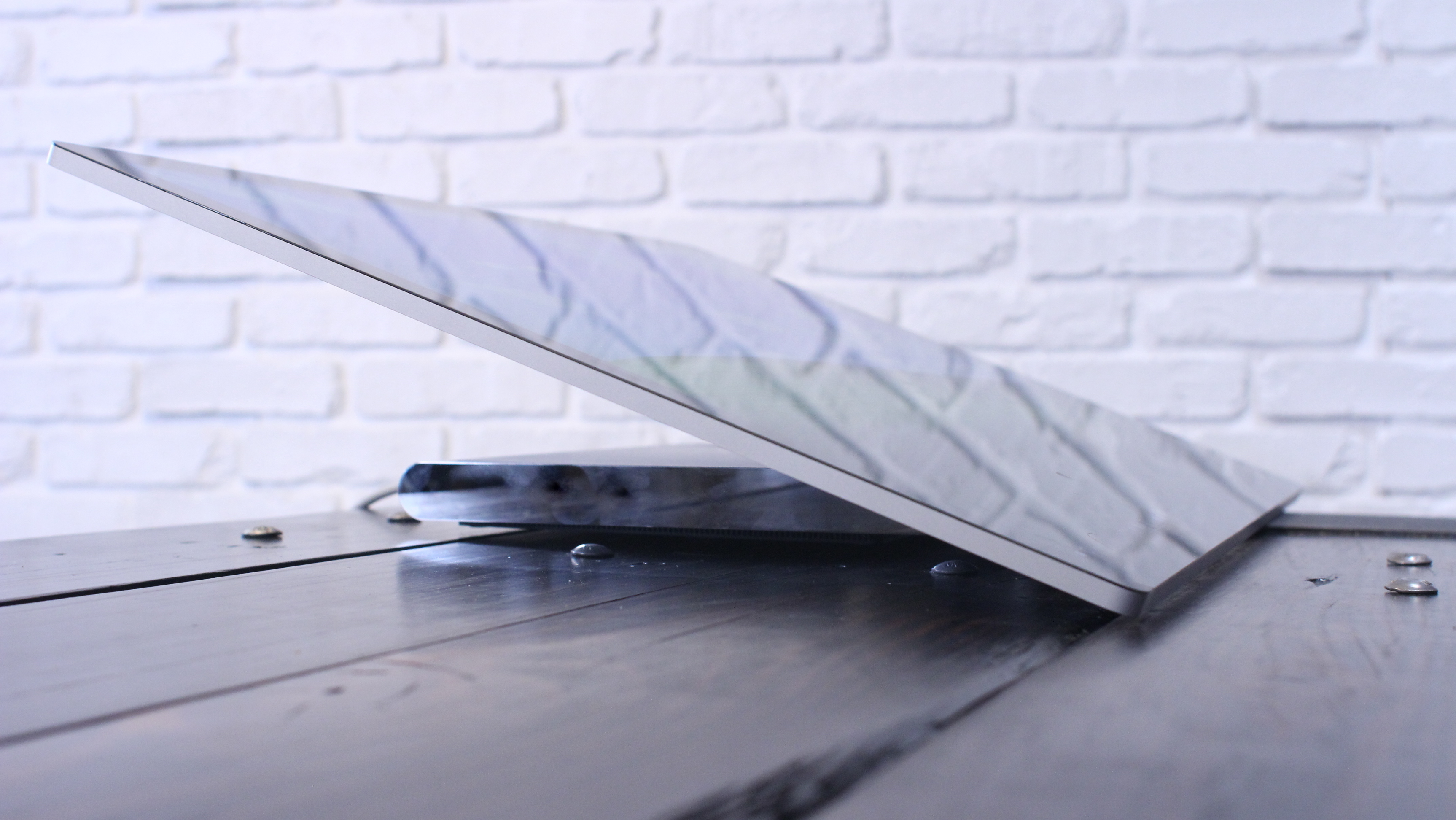 Someone at the front desk, inside of sales conference rooms, the C-suite, or anywhere you want to put a piece of hardware that is not only functional but is also a conversation piece, the Studio reigns supreme. One user commented that they wish they Studio could act has a small Surface Hub as well, an interesting application for the 28in touchscreen.
In short, the Studio, while designed to be targeted at digital artists, works exceptionally well in any corporate setting where a machine is in a high visibility roll. For example, I know of one corporate office where a Studio is used to run presentations for sales pitches as it is not only easy to use with the touchscreen, it looks good doing it.
For the standing desk crowd, the Studio gives you a lot of flexibility on the display height and makes it easier stay on your feet if that's your sort of thing. I was able to use the Studio with my podcast desk while standing (the desk is not a true standing desk but it is counter-top height) for several hours a few times a week without any issues.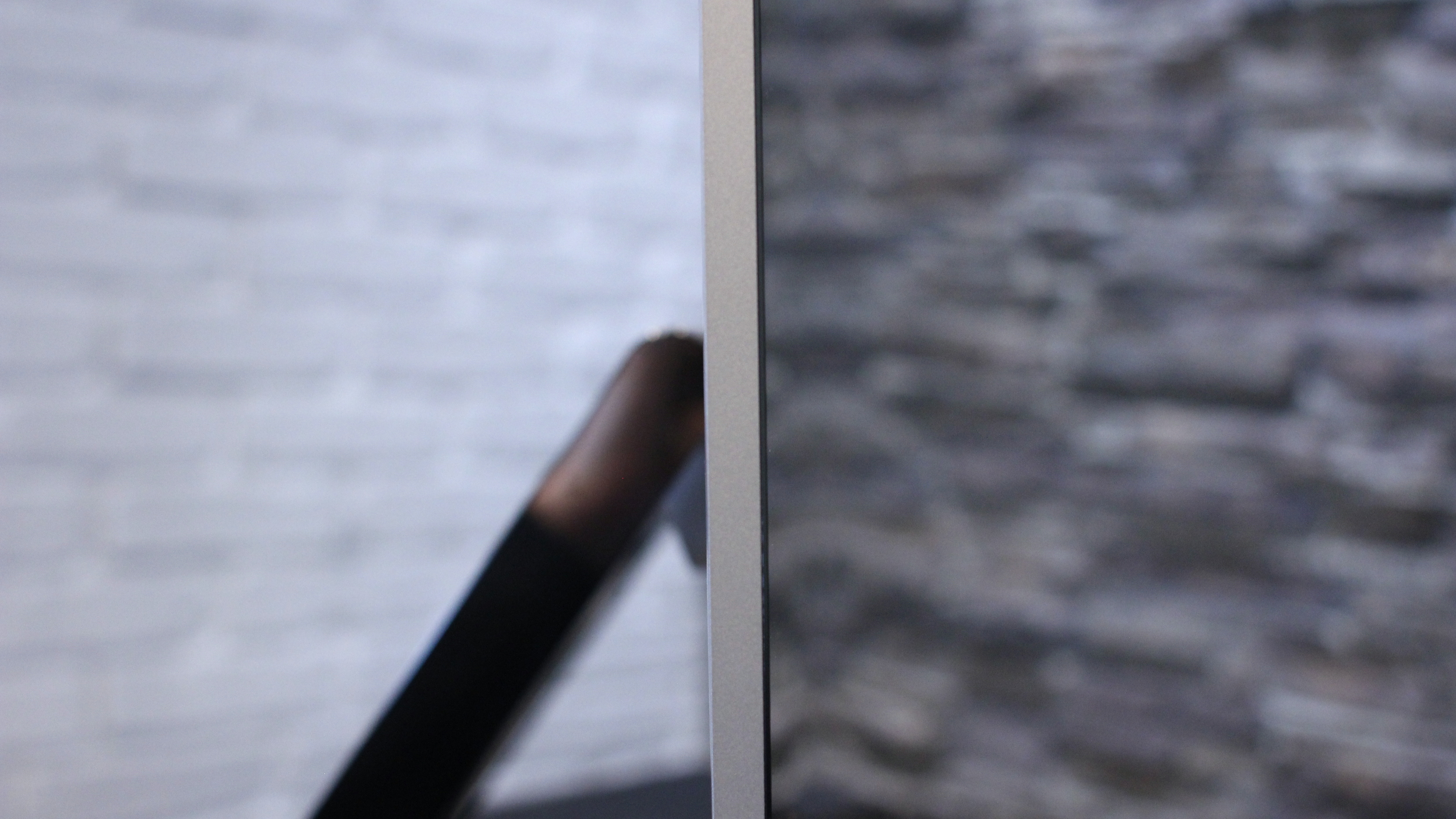 Seeing as this device does run Windows 10, from an IT perspective, it ticks all the marks for being easy to manage and provision. The Windows Hello cameras work quickly, and the front facing camera works well for video chats too. No shocker here, Microsoft built an excellent device that is the hero of the segment.
I do still wish that Microsoft would build a stand-alone display as the screen is fantastic but it's also likely prohibitively expensive. Looking at the specs and doing a bit of backwards math as we know the rough cost of the PC components, the screen is likely around $2000 or more at retail pricing. But, having two displays like this powered by a Surface Book would be a dream come true.
The Surface Studio is what happens when Microsoft sets out to build an iMac-killer and there is no question that they have achieved that goal. If you are familiar with the high quality of the Surface Book and the Pro 4, you know what to expect from the first desktop PC from Microsoft and the company did not disappoint.
I'll say it again. This machine is expensive, especially considering it should not be used for VR or gaming and it is a bit noisy, but when you are buying hardware and you need to make a statement, the Studio is the PC to purchase.
And to answer Panos' question, no, I haven't found one.