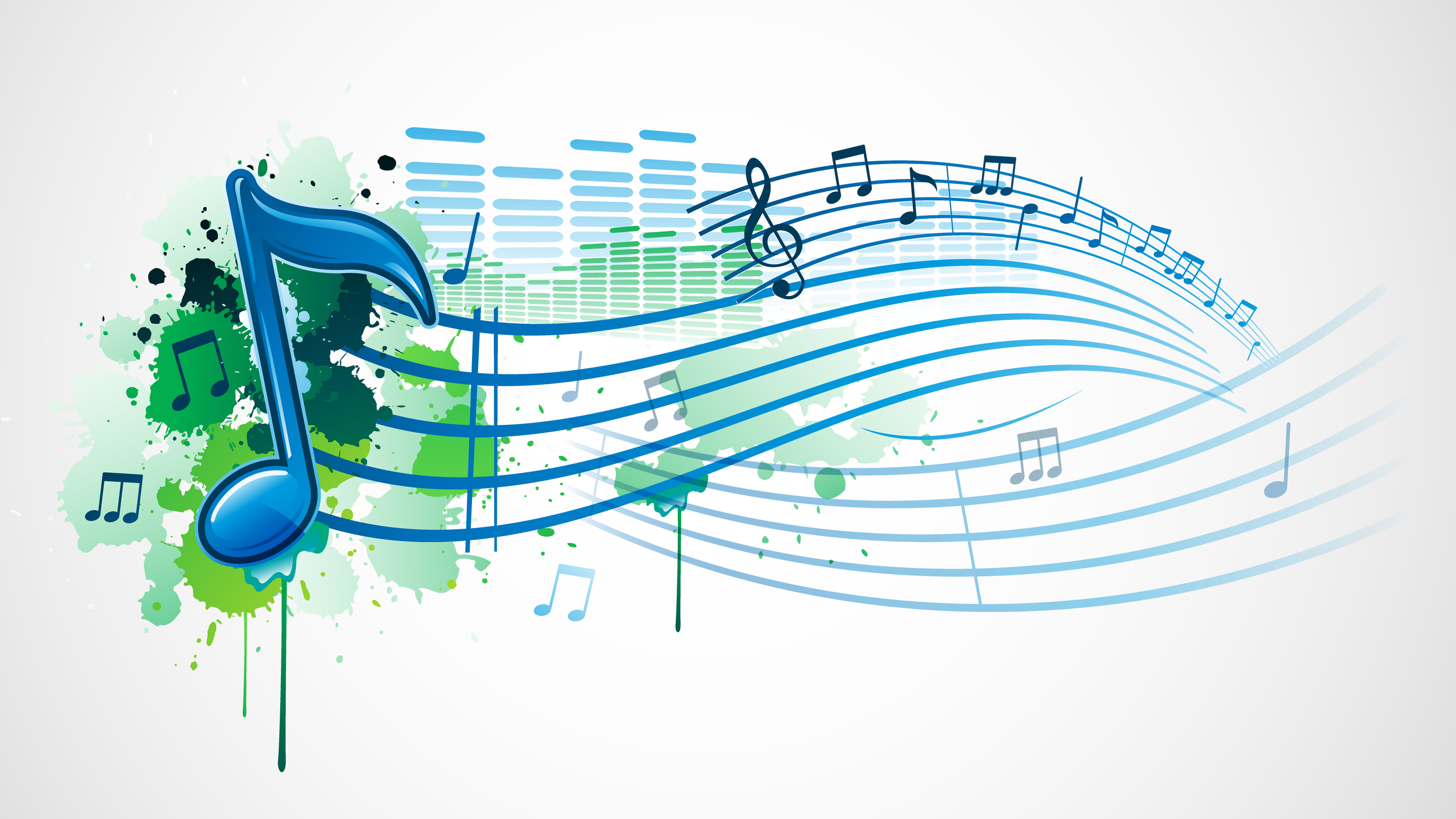 I was discussing David Bowie with a friend recently and mentioned a live recording that I'd listened to a lot, but realized I'd no idea where it had been recorded. It turned out, it had been recorded in my friend's home town of Dublin and that he'd been at the concert. Understanding something about the music we listen to can make for a more rewarding experience, but now that most of us have switched completely to digital downloads or assigned our CDs and vinyl to a dark place, we often lose the context brought by liner notes, lyrics, recording information and album art.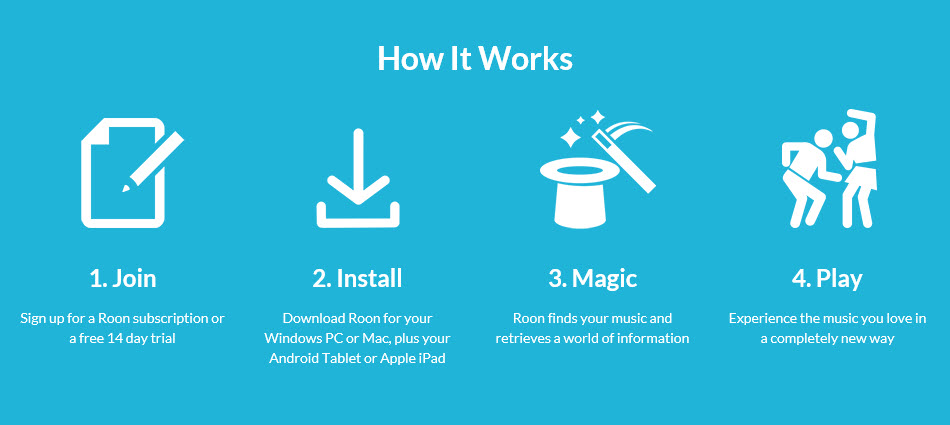 Once a collection is fully digitized, discovering music becomes harder. And most of today's popular media players, such as iTunes and JRiver's Media Center, don't do a very good job of helping you enjoy what you already have.
Surfable, searchable digital magazine about your music
This is where Roon comes in. 'Roon transforms files and streams into a music collection that you can enjoy everywhere.' At least that's the claim made by RoonLabs, a company than hasn't sprung out of nowhere, but from the core team that developed the much praised software for the Sooloos music server. Sooloos was sold to high-end audio manufacturer Meridian, which continued to develop the product, but now Roon offers what might be considered 'Sooloos for everyone,' decoupling the software from the high-end hardware.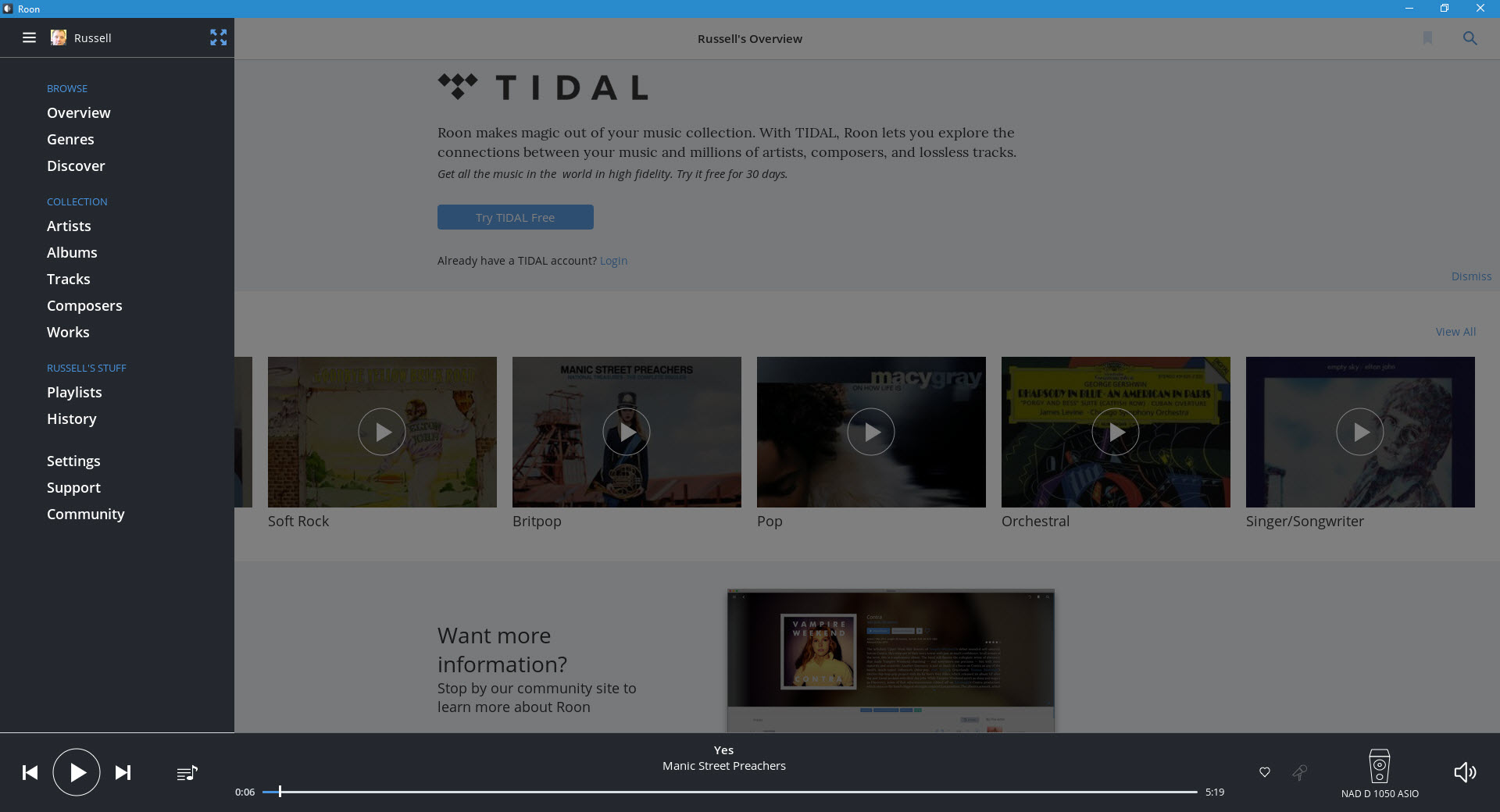 Unlike JRiver Media Center (MC), which lets you tag metadata and organize files manually, Roon automates this process by harvesting metadata from various sources, including artist bios, lyrics, photos, reviews, concerts, and credit, and builds what is described as a 'surfable, searchable digital magazine about your music.' Roon even claims to 'understand composers, conductors, periods, works, instrumentation, and form' – which is important for organizing classical music.
Installing Roon
Roon is a client/server application, by which I mean when you purchase a Roon license, you can install the Roon server on one device only, but connect to it from one or more clients. It's also possible to install server and client on the same device, which is what most people will do.
The Roon server scans your music library, whether it's installed on a local disk or Network Attached Storage (NAS). It might sound a little complicated, but if you're not planning to connect to Roon remotely, the software installs and operates much like any other media player. Roon is currently available for Windows PCs, MAC, and there are also client apps for Android and iOS.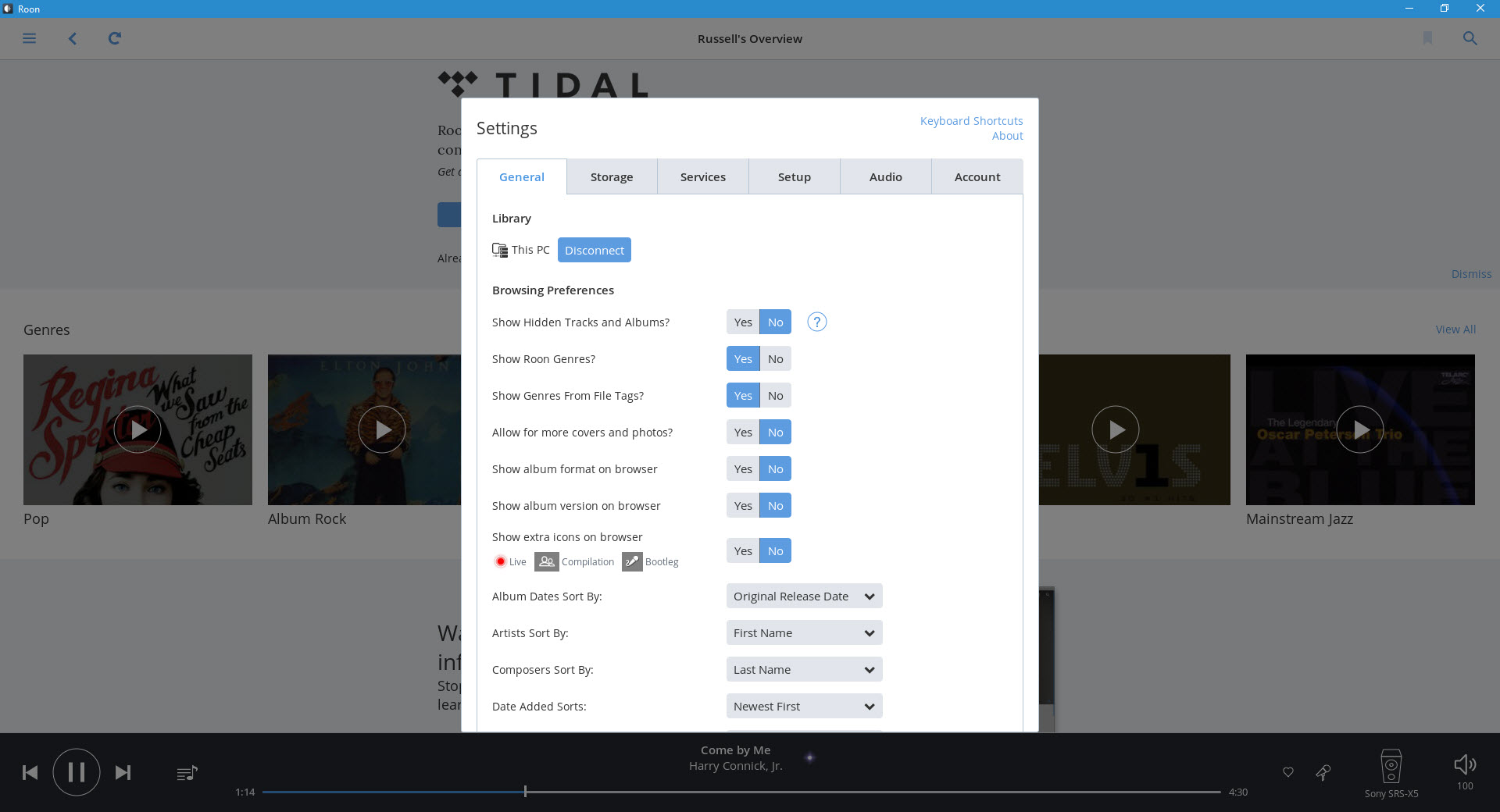 Once you've pointed the software at your music library, it creates a surfable pane of information from which you can see daily suggestions, discover or rediscover your music and explore the relationship between composers, artists and genres. Roon also connects to Tidal, adding another dimension for discovering new music, and has a radio feature that intelligently continues playing music of a similar vein after your current selection finishes.
Music playback
Roon contains most of the features you'd expect from an advanced music player, such as the ability to create playlists, send audio to different zones, and advanced playback options with support for Direct Stream Digital (DSD) and downsampling. Upsampling is not currently supported. Roon automatically detects new audio interfaces without having to restart the application, and even remembers the track and position played the last time an audio interface was connected.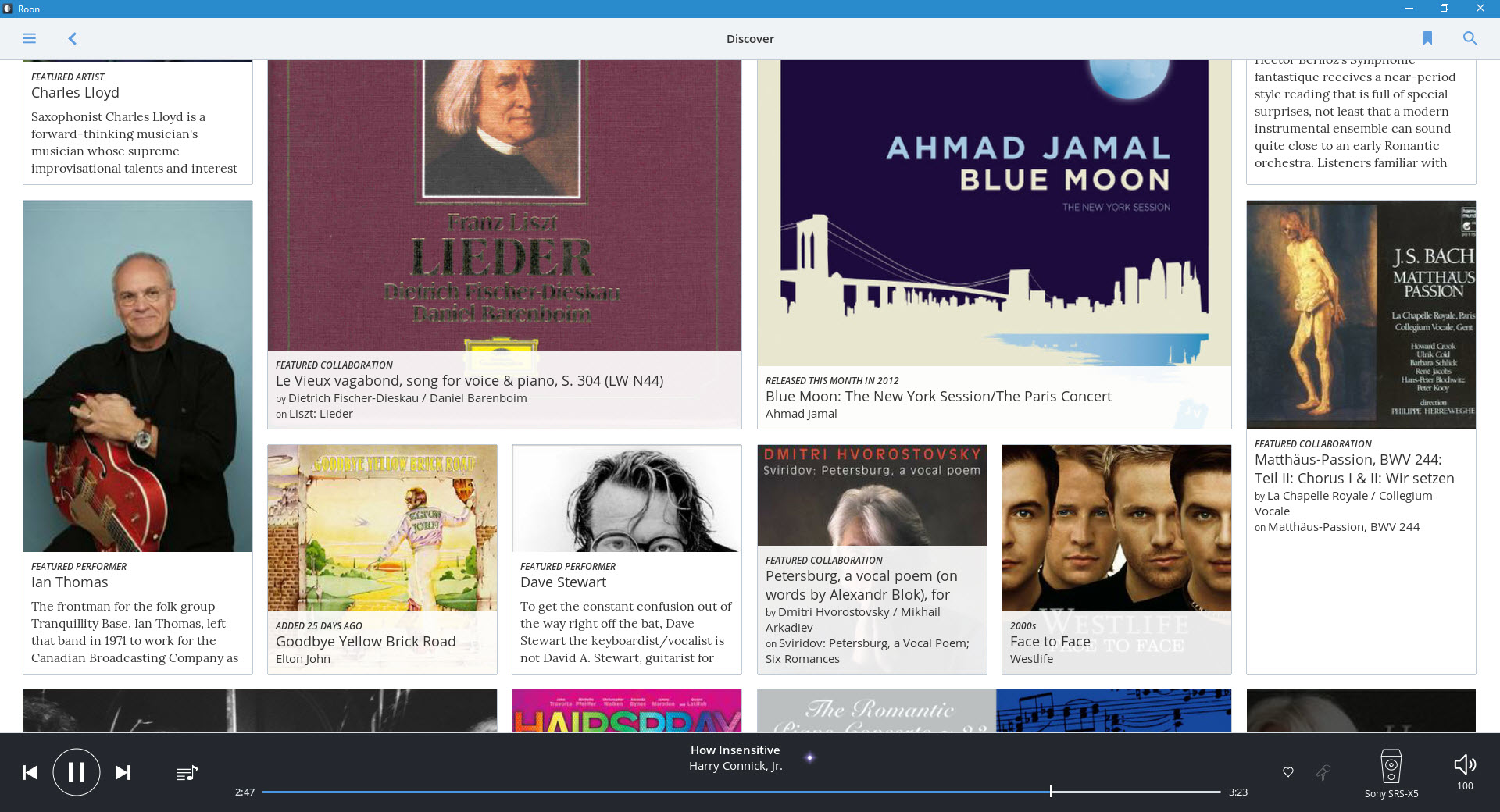 On that note – excuse the pun – Roon sounds good. Slightly more musical and fully rounded than MC. Anyone who's ever compared players through a high-end DAC will understand that players have their own sound signature.
Roon's Overview screen displays panes of information showing music that was recently added, Tidal, and links to genres. The Discover screen shows a curated selection of your music in different categories, such as by composer or genre.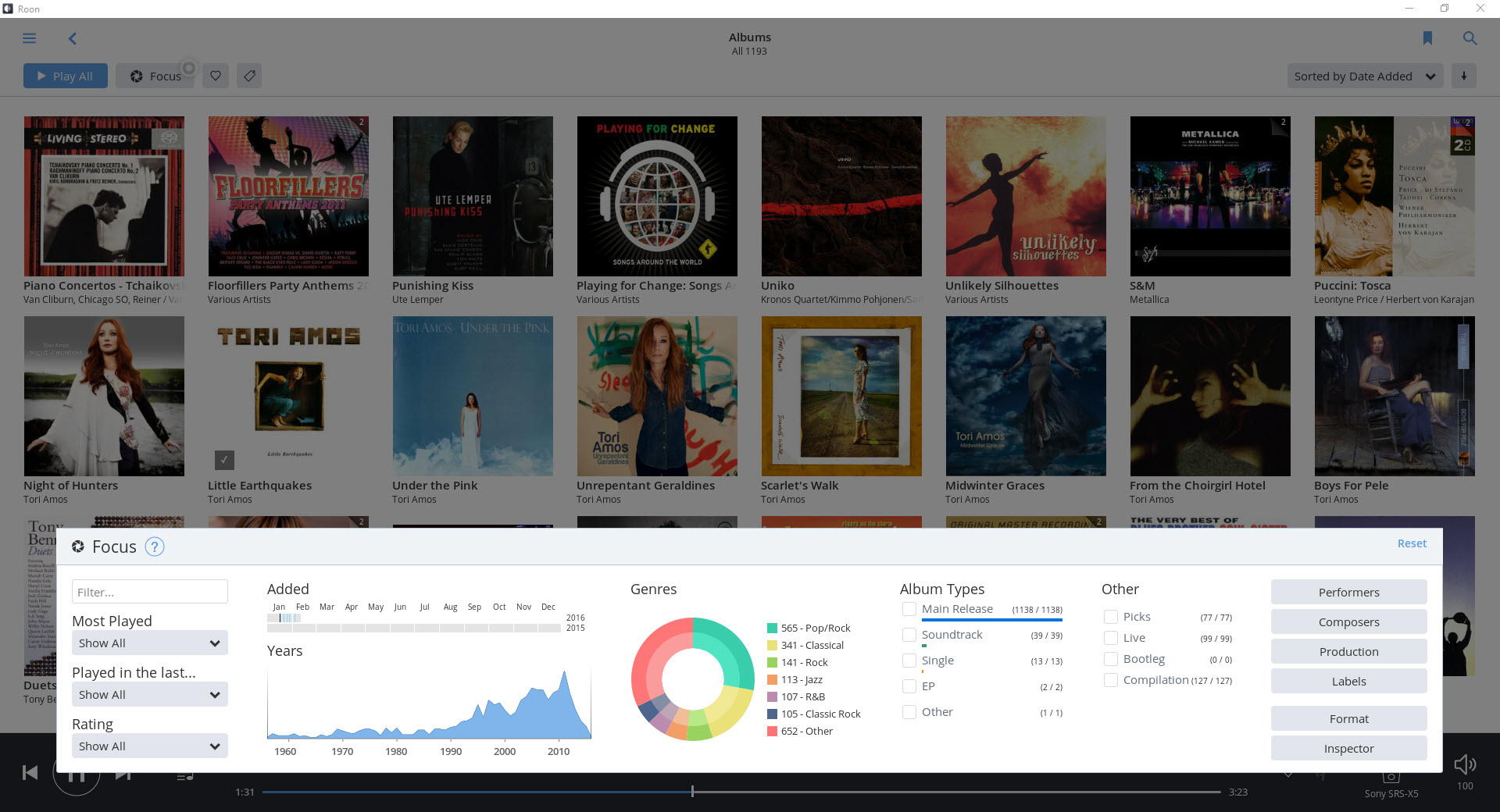 Roon Collections display music by genre, album, artist, track, composer or works, with sorting and advanced filtering using the Focus pane so you can find exactly what you're looking for. Another nice touch is the History screen, where you can quickly jump back to select previously played tracks.
More flexibility required
The only problems I encountered with Roon were not being able to down sample to 44kHz so that I could play 48kHz material through my Bluetooth speakers. Secondly, I can't give up MC as there's no way to stream radio, and sometimes Roon downloads low quality images, which takes away from the overall gloss a little. The lack of client for Windows 10 Mobile is also a pity, although not surprising.
And considering the high price tag, I'd like to be able to run the server component on two PCs. For those that usually dedicate a device as a home music server, it would be nice to have the server software run on a second device so Roon can be used when away from home without having to transfer the license.
Rocking out to Roon
It didn't take me long to start rediscovering music that I'd long forgotten, and I was immediately able to appreciate what Roon is all about. But a yearly subscription doesn't come cheap at $119, so this is clearly a tool for real music aficionados. There's also a lifetime membership available at $499. RoonLabs are considering a 'Lite' version of the software, which while missing some features, would allow the software to reach a wider audience.