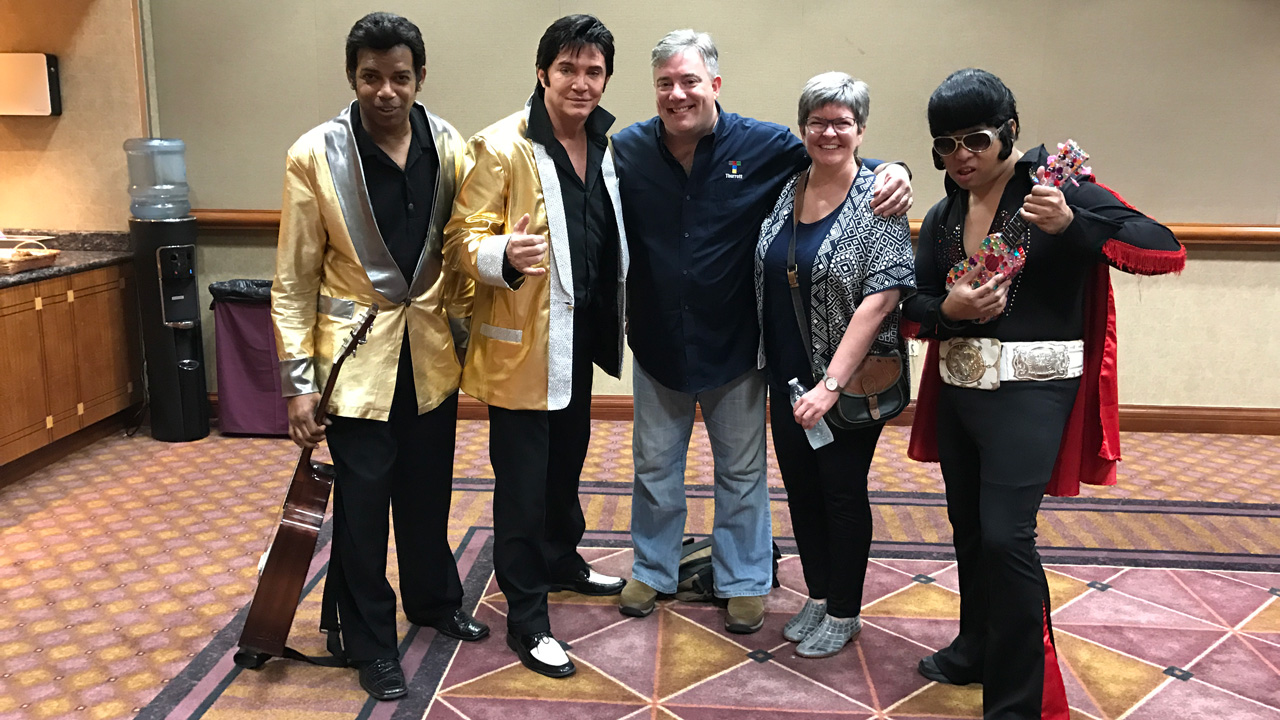 Because what happens in Vegas will dog me for the rest of my life, this edition of Short Takes focuses on Microsoft's and Apple's expensive new PCs, LinkedIn, Google, and Amazon results, much more.
With PC sales falling, Microsoft and Apple double down on expensive PCs
The netbook killed PC pricing, and then Windows 8 turned off customers, perhaps for good. So faced with a PC market that has been declining ever since, the two biggest platform makers, Microsoft and Apple, have curiously adopted the same crazy strategy to revive sales: Make PCs so expensive that no one can afford them. This week, Microsoft announced new Surface Book models that start at $2400 and a new Surface Studio all-in-on PC that ranges from $3000 to $4200. Apple, meanwhile, unleashed new MacBook Pros, and the cheapest version with the new touch strip feature is a whopping $1800. Guys. Seriously. And what is this bizarro world we live in where Microsoft products are more expensive than Apple products? I keep expecting to wake up from some horrible nightmare. But no. This is really happening.
"The artist behind Penny Arcade has been using Microsoft's new drawing computer — and he loves it"
Sure he does. Can he afford to buy one?
Microsoft a big presence at this week's Apple event
And speaking of Microsoft and Apple, I'm surprised no one else noticed what a big presence Microsoft had at this week's Apple event. There were two major parts to the event, concerning Apple TV and MacBook Pro. And aside from Apple, obviously, only Microsoft factored into both: The firm's Minecraft video game is coming to Apple TV, which is pretty cool. And Microsoft is supporting the new MacBook Pro Touch Bar with its core Office applications for Mac. Also pretty cool. Maybe the long-running distrust between the two companies is finally starting to cool. Or maybe they just need each other, and this is secretly uncomfortable for both. Either way, the firms' shared customers are the real winners here. And that is always OK.
"Twitter is killing off Vine"
So, is it fair to say that Vine has whithered on the Twitter? \crickets
LinkedIn results strong ahead of acquisition by Microsoft
It looks like Microsoft won't face the nightmare that Verizon is dealing with in purchasing Yahoo: LinkedIn, five months after announcing that it will be acquired by Microsoft, has reported strong financial results. The firm posted a net profit of $9 million on revenues of $960 million, beating expectations. And for those curious how this firm is worth the $26.2 billion in cash that Microsoft is paying, consider this: The service boasts about 467 million users, up from 450 million in the previous quarter. That's bigger than Skype, and it's bigger than Twitter. And more to point, many of those users are paying for the service. Premium subscriptions generated $162 million in the quarter.
"Salesforce CEO Urges Extra Scrutiny of Microsoft's Acquisition of LinkedIn"
Marc Benioff should consider extra scrutiny of his sanity. What's he worried about? Competition?
Google results: Yep, still an advertising company
Google makes good technology. And while its blissful ignorance of such inconvenient things as user privacy may get it in trouble from time-to-time, there is only one thing you really need to know about this company: It almost literally makes all of its profits and revenues from advertising. And that advertising business, on the PC, on mobile, on videos and elsewhere, is strong enough to create a company with revenues that match Microsoft's, allowing it to pretend to be a technology giant when in fact it's so-called core products barely make a dent financially. It's kind of fascinating, really. But with net income of $5 billion on revenues of $22.5 billion ($19.82 billion from ads) in the most recent quarter—again, basically identical to Microsoft's results—one has to wonder. If Google parent Alphabet just gave up on all the baloney side businesses that will never amount to anything—Nest, Fiber, Calico, whatever, you've never heard of most of 'em—this company would be bigger than Microsoft.
"Microsoft pushes out new Surface UEFI and Firmware October updates"
Hopefully that wasn't as painful as kidney stones.
Amazon results: Weak profits, strong revenues
Amazon posted a net income of just $252 million on revenues of $32.7 billion in the quarter ending September 30, disappointing investors who are tiring of the company's spending. But Amazon says that spending—on items both physical (warehouses and fulfillment centers) and virtual (online TV and movie services) is necessary for growth, and that it will continue investing in its future. From a tech point of view, Amazon is going gangbusters: Its Amazon Web Services (AWS) technologies delivered over $3 billion in revenues in the quarter, up 55 percent year-over-year, and quarterly operating income is closing in on $1 billion. That's an operating margin of almost 30 percent, by the way. Not too shabby. But just as Google is really an ad company, Amazon is really a retailer. And the current holiday quarter should see huge revenues, but also huge costs, with an uncertain profit range that Amazon says literally starts at zero. So we'll see.
"Uber sees flying commuters in 10 years"
Something tells me that those trips won't be quite as inexpensive as what the company offers today.
iOS 10 is now running on over 60 percent of Apple's in-use mobile devices
Apple has always enjoyed the kind of upgrade explosion that platform makers like Microsoft and Google would kill for. And while iOS 10 is off to a much slower start than its predecessors, it is still incredible top see that 60 percent of all iOS devices in use around the world have already upgraded to the last version. Microsoft, as you know, struggled so badly trying to convince customers to upgrade to Windows 10 that it even tried to trick them into doing so. And Google has even worse luck with Android. So how does Apple do it? How did it get 60 percent of its customer base to upgrade … in just 30 days? I'm damned if I know. And if anyone could figure this out, they Microsoft or Google would make them very rich.
"Microsoft throws everything into mixed reality"
So kind of a mixed-up reality then.