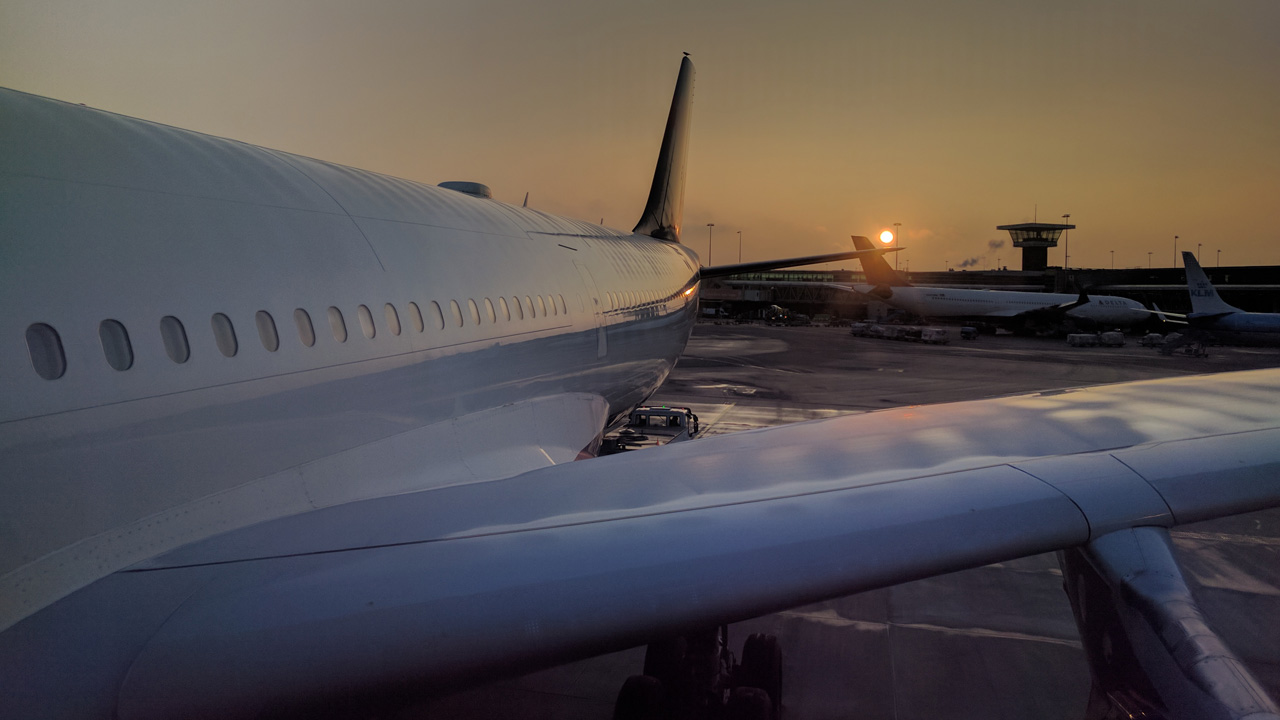 Because Amsterdam may be the most wonderful place on earth, this edition of Short Takes focuses on tech industry fears of Trump presidency, LinkedIn still banned in Russia, Xbox One still number one in the US, and much more.
Unrest in Silicon Valley in the wake of Trump election
With the notable exception of PayPal co-founder Peter Thiel, most of Silicon Valley seems to have been completely unprepared for a Trump presidency. So this week, top executives from various Silicon Valley firms—including Apple, Box, eBay, Facebook, LinkedIn, and others—have penned messages to the troops asking them to rise above the political discourse that has poisoned the country this year. "The only way to move forward is to move forward together," Apple CEO Tim Cook noted. "We celebrate the diversity of our team here in the United States and around the world." Box CEO Aaron Levie echoed the diversity theme, writing that the most amazing work that people can do is when they work with others. You get the idea, but it's interesting to me that so few of these intellectual leaders ever saw this as a possibility.
"Zuckerberg denies Facebook News Feed bubble impacted the election"
Right. That was Twitter.
Nadella congratulations the president-elect
For his part, Microsoft CEO Satya Nadella offered the following statement about the election. "Yesterday we witnessed the democratic process in action here in the US. The results are of importance around the world, and I know that interest is shared among Microsoft employees. We congratulate the president-elect, and look forward to working with all those elected yesterday. Our commitment to our mission and values are steadfast, and in particular fostering a diverse and inclusive culture." So a lot of nothing really, but in a separate post, Microsoft Chief Legal Officer Brad Smith focused a bit more strongly on the diversity bit. "We're committed to promoting not just diversity among all the men and women who work here, but the type of inclusive culture that will enable people to do their best work and pursue rewarding careers," he wrote. And bravo to that.
"HTC's Bolt is a Sprint exclusive with interesting ideas"
Sorry, I nodded off at "Sprint exclusive."
LinkedIn is still banned in Russia
Microsoft's latest acquisition won't be doing business in Russia anytime soon: This week, a Moscow court upheld a decision to ban the social networking service in that country because it doesn't store Russian users' data in Russia. "The Russian court's decision has the potential to deny access to LinkedIn for the millions of members we have in Russia and the companies that use LinkedIn to grow their businesses," a LinkedIn statement reads. Maybe it's just me, but it seems like Microsoft should be able to help with this one.
"After LinkedIn Ban, Russia Warns Facebook And Twitter"
And not Tinder?
Xbox One is number one video game console in the US for fourth straight month
At some point, the aberration becomes a trend. And with Xbox One now outselling the PlayStation 4 for four months in a row in the United States, one has to wonder: Has Microsoft turned the corner? "Thanks to the passion of Xbox fans worldwide and their continued excitement for Xbox One S, Xbox One was once again the best-selling console in October in the U.S., U.K. and Australia according to NPD Group and GfK Entertainment," Microsoft noted this week. "Xbox One has been the best-selling console in the U.S. for the past four months, and in the U.K. and Australia in each of the last two months." I'm curious now to see how November and December go, given the crucial nature of these holiday sales months.
"Xbox One S Vs Xbox One: What's The Difference?"
Well, the "S." Obviously.
Microsoft Edge was hacked twice at PwnFest 2016
Oopsie! It looks like Microsoft's new Edge browser, a Windows 10 exclusive, isn't all that secure. At a hacker event called PwnFest 2016 this week, Edge was hacked twice, by two different teams, and one of those hacks only took 18 seconds. The good news? Both teams won $140,000 for their efforts, and Microsoft will as a result be able to improve Edge to address the exploits. The bad? Microsoft Edge.
"The first VR-ready Windows 10 phone is incredibly basic"
So a typical Windows phone then.
Want to use Microsoft Office on a Chromebook? You'll (probably) need to pay
As you may know, Microsoft's mobile Office apps are free to use on devices with screens that are 10.1 inches are smaller. But you need to pay for Office 365 if you want to use these apps on devices with larger screens. So what about Chromebooks? With Chromebooks picking up the ability to run Android apps in the coming months, will they be held to the same standard? Yes, Microsoft says. "Our strategy has not changed," a Microsoft statement reads. "Office for Android is supported on Chrome OS devices via the Google Play Store. While Google Play on Chrome OS is in beta, we are partnering with Google to deliver the best experience for Chromebook users and plan to make the apps available on all compatible devices by general availability." Office on Chromebook. Who woulda thunk it?
"The best Chromebooks you can buy. Plus: Should you buy a Chromebook?"
Maybe that should be two articles.
Google responds to EU antitrust charge
I wrote about this the other day on Thurrott.com, but Google has issued a formal response to EU charges that Android violates antitrust laws. "Android hasn't hurt competition," Google general counsel Kent Walker claimed. Which is, of course, hilarious because Google's central claim is exactly the one that Microsoft made during its own antitrust issues with the EU ten years ago: That product bundling is in fact good for the consumer. Sorry, Google: You are illegally disadvantaging your competition and requiring your own partners to install Google apps and services they don't want, and to make them defaults. This is going to change.
"Google won't build ad-blocking feature into Chrome"
Yet another reason why this monopoly needs to be busted.
Amazon forced to reimburse customers for in-app purchases that were made by children
A federal judge this week required that Amazon pay back customers whose children made in-app purchases in mobile apps purchased through the Amazon Appstore for Android. Amazon, which was sued for this practice by the Federal Trade Commission in 2014, had sought a compromise in which it could pay back customers using Amazon gift certificates. (Apple and Google faced similar cases, and both settled.) But U.S. District Judge John Coughenour has ruled that isn't good enough, and Amazon will instead need to notify impacted customers and let them make claims. Which Amazon will then need to pay in full.
"Wearing Snapchat Spectacles made me feel like a hipster spy"
Instead of just a normal hipster.