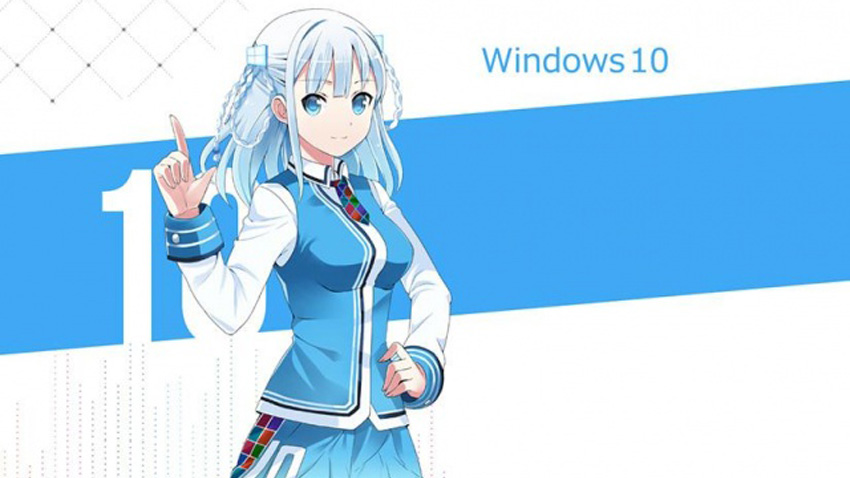 Because I feel like it and I'm tired of explaining myself, this week's other news includes a July confirmation for Windows 10, your most important Windows 10 question answered, PC sales will continue falling in 2015 … because of Windows 10, tablet sales will also fall in 2015, smart phone sales will slow in 2015, how to crash an iPhone with a text message, and Google's plan to finally make money directly from Search.
Yes, Windows 10 really is expected in July
A variety of sources I trust have all confirmed that Microsoft is still planning to finalize the initial release of Windows 10 in mid-July. This release, which is still called RTM—"release to manufacturing"—for largely historical reasons, is of course not the end of the story for Windows 10, which will be updated in the weeks, months and years after this milestone. And of course, this RTM date is only for the PC/tablet versions of Windows 10: versions for Windows phones, Xbox One, Internet of Things embedded devices, and whatever else—HoloLens, Surface Hub for example—will trail well into the end of 2015. Hang onto your butts, folks. Windows 10 may not be ready based on my own experience. But it's coming.
"Google's Ingenious Plan to Make Apps Obsolete"
I hope it's called "live tiles."
Your most important Windows 10 question, finally answered
I don't think I should be labeled as ignorant or American-centric if I point out that Japanese culture can be … a little odd. And among the many strange, um, traditions in Japan is a love of doe-eyed young schoolgirl-type anime characters in short skirts. More specifically, these characters as mascots for companies and their products. Doing business in Japan, Microsoft has come up with a number of its own anime mascots over the years, and now it's doing so again for Windows 10. So far, this, um, girl, doesn't have a name. But she has a backstory. Of course she does. She's 17 years old and comes from 100 years in the future. She works in the Akihabara neighborhood of Tokyo and just loves video games. And this is perhaps the dumbest thing I've ever written about. So let's move on.
"Sundar Pichai: Why Google can afford to be patient"
Skynet wasn't built in a day.
PC sales falling in 2015 … thanks to Windows 10?
IDC has joined with Gartner in declaring that 2015 will not be very kind to the PC industry, with shipments now expected to fall another 6.2 percent this year, more than previously thought. The reason, however, is a bit surprising: Windows 10. According to IDC, Windows 10 will be "a significant contributor to the PC market" … eventually. But with Microsoft giving the OS away for free in the first year, few will have any real incentive to buy new PCs as they'll be extending the life of their existing PCs. And in the business market, the typical slow-minded rigmarole will ensure that we're not talking about mass upgrades to Windows 10 until Windows 7 support starts running out. Not that it matters. With overall PC shipments expected to hit south of 290 million units this year and only 294 million by 2019—and you can expect that last number to be adjusted downward as we move forward—the PC market isn't going anywhere. Literally.
"DARPA wants you to help with its terrifying schemes… by gaming"
So … "Ender's Game" is a documentary?
Tablet market to decline in 2015
And while we're on market share, let's move on to tablets, which IDC reports will experience at 3.8 percent decline in sales in 2015 to 222 million units. So much for iPad being a "game changer," eh? (Especially when you consider that the biggest way the iPad has been leading the charge in the tablet market has been in declining sales: While tablet sales overall have been down for two quarters now, iPad sales have been falling for the past year and a half.) The one area of the tablet market that will see growth, interestingly, is 2-in-1s, which is really a category of PC. But since 2-in-1s are such a tiny portion of the overall market—5.6 percent, IDC says—I wouldn't get too excited. Compared to 2-in-1s, the iPad is doing just great.
"Apple's Jony Ive promoted to Chief Design Officer"
What was he before, the janitor? Was he reporting to someone else on design previously?
Smart phone market to grow more slowly in 2015
And what the heck, let's look at smart phones too. Here again, I rely on the always-reliable folks at IDC, which reported this week that the smart phone market is expected to grow 11.3 percent in 2015, a dramatic slowdown from the 28 percent growth in 2014. But smart phones are still big business—indeed, they are the biggest business in personal computing—and hardware makers are expected to sell 1.45 billion units in 2015 en route to 1.9 billion units in 2019. Android is expected to account for 79 percent of all smart phones sold this year (or 1.1 billion units), compared to 16.4 percent for iPhone (237 million units) and a feeble 3.2 percent (46.8 million units) for Windows Phone. And if you do have your hopes pinned on some eventual Windows Phone success, sorry, but IDC now says that Microsoft's mobile platform will garner just 5.4 percent of the market by 2019; by that point iPhone should be at about 14.2 percent.
"Would You Eat a Bowl of Amazon.com Cereal for Breakfast?"
If you're American, you would. We'll eat anything with not a care in the world.
Yes, Virginia, you can crash an iPhone by sending it a text message
And not just an iPhone: Apple Watch, iPad and Mac OS X are also vulnerable to this strange vulnerability, thanks to their shared usage of Apple's CoreText APIs. All you need to do is send the following specially-crafted text message to an iPhone user and, bam! It reboots. Seriously, try it, it's fun. And do so quickly, as Apple says it is working to push out a fix.
effective.
Power
لُلُصّبُلُلصّبُررً ॣ ॣh ॣ ॣ
冗
"Canadian man gets fined for using his Apple Watch while driving"
And you thought it was expensive just to buy one.
Google is seriously going to add "Buy it" buttons to search results
The fundamental issue I have with Google is that they basically don't sell products directly to customers, like Microsoft does. Instead, they give most products away for "free" and then inundate you with advertising—95 percent of its revenues—and with privacy invasion. So I sort of see everything they do through this lens of diverting your attention from their real goals, which have nothing to do with their customers's real goals. So it is with mixed feelings that I see Google is about to add "Buy It" buttons next to items in search results. And that's because in this case, arguably, Google is in fact aligning with their customers' needs: they're searching for a product many times because they intend to buy that thing. This update is "imminent," Google says.
"Inbox by Gmail will let you unsend e-mails"
Nice. Maybe Google Photos could make me look thinner too.