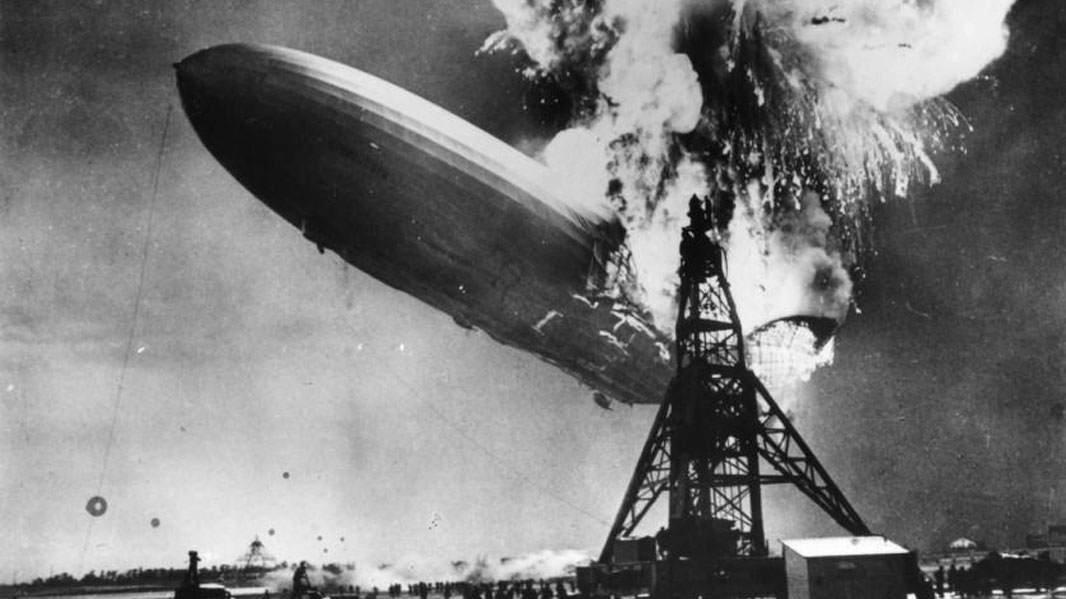 Because it's the dog days of summer, this edition of Short Takes examines Microsoft's new bug bounty religion, a "fully ready" Creators Update, the health of the PC industry, and more.
Microsoft finally wakes up to bug bounties
After tepidly supporting a bug bounty for only certain key Windows features, Microsoft this week finally joined the 21st century and announced that it will pay bug bounties for any series problems found in Windows. Better still, it is upping its maximum payout to $250,000, for serious bugs found in Hyper-V. And that … is interesting. In keeping with my theory that the future of Microsoft is all in the cloud, one of the ways you get there is through virtualization and containers and, oh my, isn't Hyper-V just a key piece of that transition? Yeah it is. So hammer away at Hyper-V, hackers. Let's make some money.
"How Microsoft Excel Could Be Your Secret Weapon"
Math is hard.
"Microsoft Excel may be hazardous to your health"
Wait, what?
Suddenly, the Creators Update is ready. Somehow.
After deploying the Windows 10 Creators Update–e.g. Windows 10 version 1703—more slowly than any version of the OS before it, Microsoft this week suddenly opened up the gates and just unleashed it on the world. The Creators Update, for some reason, is now "fully available," it says. "We're now moving from a targeted offering to full availability for all compatible devices running Windows 10 globally via Windows Update," Microsoft's John Cable revealed. "Similarly, our commercial customers should feel confident to deploy this release broadly across their organizations." They should feel confident, for sure. But you know what? I'm guessing they don't.
"IBM Will Fail Where Microsoft Thrives"
Financially?
Microsoft dribbles out Windows 10 S to an uninterested customer base
Microsoft's strategy for Windows 10 S is interesting. Make a version of Windows that cannot run Windows apps. Develop it in secret, with no external testers. Release it into the wild on exactly one mainstream laptop, whose users will all immediately upgrade to Windows 10 Pro for free. And then deny it to the millions of Windows enthusiasts who are just aching to help Microsoft figure it out in the Windows Insider Program. Well, they'll get there. And this week, they took the first step to a more common sense future by opening up Windows 10 S to those professional developers who can afford an MSDN subscription. My expectation? Many will install it in a VM for the curiosity factor. And then they'll just move to what matters.
"Microsoft confirms it's not killing off Paint after outpouring of support"
By the way, they were never killing Microsoft Paint.
Against us: The PC installed base has shrunk by 15 percent in the past four years
I've been looking for some evidence to bolster my belief that Microsoft's years old figure of 1.5 billion Windows PCs in the world is no longer accurate. (I think it's closer to 1 billion now.) And Intel this week got me part way there: In a post-earnings conference call yesterday, the microprocessor giant said that the worldwide PC installed base has shrunk by 15 percent in the past four years. Now, assuming that 1.5 billion figure was accurate four years ago—hint: It wasn't—that means we're at about 1.275 billion PCs. But … I think 1 billion is closer to the truth. And I think this installed base just keeps on shrinking as we move forward. But then, so does Intel: It says that the PC installed base will shrink by single digits each year now.
"How Microsoft has become the surprise innovator in PCs"
By a MacBook-loving press ignoring the PC market for a decade and then suddenly realizing that innovation has been happening?
With us: Premium PCs are a growth market
But the PC business isn't all doom and gloom. Intel, like Microsoft and many PC makers, is actually seeing healthy growth in certain key PC sub-industries, including those for premium and gaming PCs. So even though the market shrank by 15 percent over those four year, Intel's revenue has grown by 15 percent, and its profits have grown by 30 percent. But Intel's real master plan is to streamline its PC business and, like Microsoft, become a cloud computing company. "More than 40 percent of our revenue now comes from our data-centric businesses outside the PC sector," the firm said Thursday. "We're executing well to our strategy to transform from a PC-centric company to a data-centric company that powers the cloud and billions of smart and connected devices." And away we go.
"Microsoft Versus IBM – Which Moat To Invest In?"
If Microsoft's a moat then IBM is a swamp.
Woo-hoo! Jeff Bezos is the world's richest man!
On Thursday morning, Amazon founder and CEO Jeff Bezos woke up to amazing news: Thanks to the surging stock price of his company, he became the world's richest man, surpassing Bill Gates. Granted, it was a close call: Bezos was worth $90.6 billion that morning, barely inching out Gates and his paltry $90 billion for the top spot.
"Wall Street says ignore Amazon's stunning earnings miss and trust in Bezos"
Sounds like sound financial advice.
Doh! Jeff Bezos is the world's second-richest man
On Thursday evening, Amazon founder and CEO Jeff Bezos went to a troubled sleep with some bad news: After a brief run at the top of the charts, he lost his place as the world's richest man to his new nemesis, Bill Gates. Why? Because Amazon announced its quarterly financial results on Thursday, and I'm not sure if you're paying attention to the ongoing drama, but they never really deliver any profits. And this time, it was even worse than usual, with Amazon hitting only one-third the profit level that Wall Street expected. So the stock took a hit, and Bezos had to slink off like the also-ran that he is. Suck it, Bezos!
"Amazon may be preparing to push into the healthcare sector"
Ooh, I sense another stock surge!