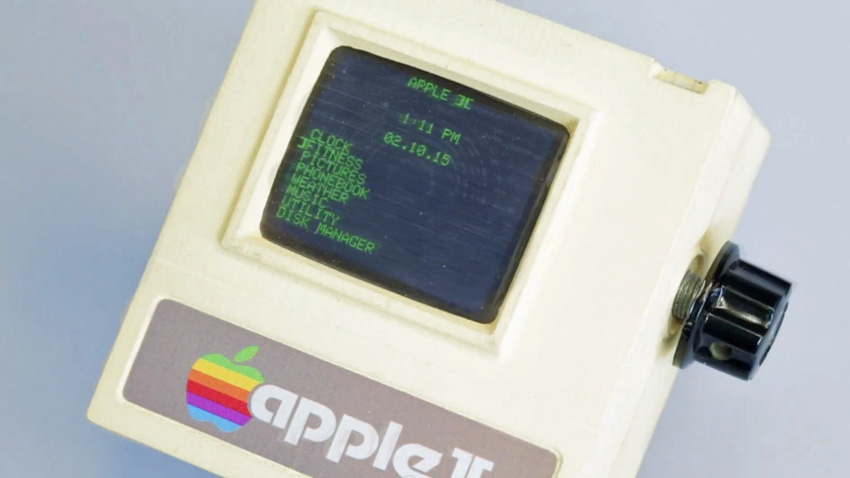 Because your Apple Watch isn't arriving until June anyway, this week's other news includes Microsoft's mobile payments mulligan, the secret plan to advertise Windows 10 to Windows 7/8.1 users, PC sales fell again in the first quarter, Apple Watch debuts, the EU is serious about Google, and Lynda.com gets a big payday.
Microsoft to try, try, try again with mobile payments
When Microsoft released NFC-based wireless payments in Windows Phone 8 two years ago, it was a superset of what Apple and Google offered at the time. There's just one problem: no one noticed because Microsoft wireless carrier partners (read: frenemies) refused to support it. Today, however, we have Apple Pay, or what one might glibly describe as "what Microsoft tried to do two years ago." So it's back to the drawing board, and Microsoft is now working on a new scheme for wireless payments. Or what Apple fans will clueless call "copying Apple Pay." I'll take it: I just want to pay for things with my phone. And it's not an iPhone.
"The one thing Microsoft's Project Spartan browser needs to succeed"
If it only needs one thing, Microsoft is doing something right.
Microsoft is force-feeding Windows 10 updates onto Windows 7 and 8.1 PCs
I'm curious if anyone will be outraged by this: Microsoft has delivered a recommended Windows Update (KB3035583) to Windows 7 and 8.1 PCs that will enable notifications about the availability of Windows 10 when it becomes available later this year. What's odd about this update is that it's so deliberately vague, with this following description: "This update enables additional capabilities for Windows Update notifications when new updates are available to the user. It applies to a computer that is running Windows 8.1 or Windows 7 Service Pack 1 (SP1)." Those capabilities? Ads for Windows 10. So two things. This should be optional, not recommended. And it should clearly state what it's doing.
"Self-driving cars can make people sick, study says"
I'm getting sick just thinking about this.
PC sales fall again in the first quarter
A year ago, businesses were scrambling to upgrade aging Windows XP PCs, but this past quarter that wasn't the case, and as a result PC sales fell about 6 percent—to about 70 million units—according to IDC and Gartner. As you might expect, there are the usual caveats—maybe Windows 10 will turn this thing around!—but I do see a bit of good news here. And that's this: while there was a big drop-off in sales of the desktop PCs favored by businesses, it was almost offset by a nice rise in sales of Windows-based notebooks, hybrids and tablets. So everything's good, right? Right? Maybe. Sort of. As Gartner noted, it expects a "moderate decline of PC shipments in 2015, which will lead to a slow, consistent growth stage for the next five years." Maybe it's me, but it seems like the PC industry is always going to turn the corner. You know, sometime in the future.
"Everything you need to know before preordering Apple Watch"
Well, for starters, stop reading and preorder the damn thing. You're looking at a July delivery by this point if you're lucky.
Apple Watch debuts
I'm going to skip Apple Watch and go right to Apple II Watch!
"Facebook says it tracked people who didn't use Facebook because of 'a bug'"
Maybe it's just a bug that Facebook is constantly changing my timeline from "Most Recent" to "Top Stories" too! Cough.
Google foes now putting all their eggs in the EU basket
With antitrust regulators in the United States seemingly uninterested in regulating anything related to antitrust, Google's many foes—competitors, of course, but also privacy advocates—are increasingly looking to the EU to correct this company's rapacious business practices. And according to a recent report, they may be on to something: online mapping service Hot-Map.com has been complaining about Google for over four years—during which time traffic to the site plunged 80 percent because Google artificially removed the site from search results—but now they see a change. New EU competition commissioner Margrethe Vestager has met with Hot-Map.com and other Google rivals in recent months and has delivered a consistent message: the EU will curb Google's behavior. "The first thing she said at the meeting was that she understands the harm we have suffered," a representative from one unnamed Google competitor told Reuters. Cross your fingers.
Apple's New Simplistic 'MacBook' 2015 Goes Back To Bare Basics
Does it? I don't recall a single laptop that had only port that couldn't be used if you were powering the device.
Lynda.com acquired by LinkedIn for $1.5 billion
Meanwhile, I have trouble getting people to spend $2 on a 600+ page e-book. But I will say this: Now LinkedIn actually has a business that makes sense. Seriously, guys. $2.