In this week's other news, a quick thanks, Surface 2 finally sells out, putting Windows 8 and Surface RT/2 in perspective, Build 2015 sells out in 45 minutes, and the Apple Watch will run out of juice before you leave for work in the morning.
A Quick Thanks
It's been a whirlwind week, and I'm not just talking about Microsoft's little Windows 10 event on Wednesday. Last Saturday, we launched thurrott.com, and I've been blown away by the support both from readers and from my new coworkers and friends at Blue Whale Web and the Petri IT Knowledgebase. This was a big decision for me, but I clearly made the right choice. And as exciting as Windows 10 is, the site launch was clearly the biggest news of the week… at least for me. Thanks everyone. –Paul
"HoloLens: Microsoft Finally Does Something Interesting"
Irony alert: This was published in "The New Yorker."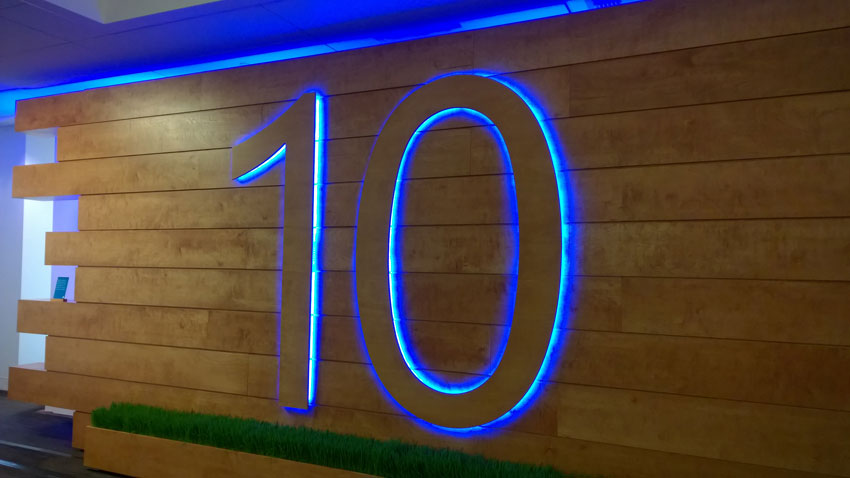 Surface 2, um, "sells out"
Just a day after Microsoft ham-handedly revealed that it would not provide Windows 10 to its Windows RT-based Surface tablets, the current-generation version, Surface 2, suddenly disappeared from Microsoft's online store. Well, the product can still be seen in the store, but all three models—32 GB, 64 GB, and 64 GB with LTE—are listed as "out of stock." Since it's inconceivable there was a run on these obviously orphaned products, we can only reach one conclusion: it's dead, Jim. And then there's this delicious Microsoft PR quote: "Surface 2 is available at Best Buy. Microsoft doesn't have anything to share beyond that."
"Microsoft just saved Windows Phone. So stop whining."
Never!
Putting Windows 8 and Surface RT/2 in perspective
I read recently that Windows 8 was like Microsoft swinging for the fences and striking out, which is a pleasantly concise comparison, assuming you understand baseball. But I think that applies more to the RT-based Surface lineup than it does to Windows 8. Windows 8 is more like Microsoft swung for the fences, clipped the ball and drove it into its foot, shattering every bone below its ankle. And then when it hobbled to first base, it was unceremoniously thrown out for stepping off the bag and, leaving the stadium to boos, it tripped down the stairs into the tunnel and disappeared into the dark. And during all this tumult, there's the one guy in the stands looking around confusingly, saying, "But I liked Windows 8." That's what Windows 8 is like.
"Goodbye, Windows 8 — Thanks for Nothing"
Great headline. I also would have accepted, "Windows 8 just can't stop punching itself in the face."
Build 2015 sells out in 45 minutes
Knowing that developers would be pumped up by the possibility of getting a free HoloLens at its coming developer show, Microsoft specifically timed the opening registration for Build to start on the day after it announced its innovative new augmented reality headset. And it worked: Build sold out in just 45 minutes, much more quickly than the 20 or so hours it took for last year's shows. If you missed out on Build, Microsoft has a waitlist.
"Microsoft takes lead in battle for artificial reality"
Or augmented reality, sure.
Apple Watch should have just enough battery life to get through a single movie
Wait, what? An admittedly dubious report claimed this week that the Apple Watch–which was conspicuously announced last fall for an early 2015 launch due to battery life concerns–will only last for 2.5 hours on a charge if you're actually using it. But if you can look away from your precious bobble, it should get almost 19 hours of battery life, enough for a single day. Given how much Apple fans love the products and love even more to show them off, I'm guessing the average is going to skew toward the lower number. But even Microsoft's Band, no battery life champion itself, can go for longer than 19 hours, and that's with GPS and activity tracking on.
"Sprint's guaranteeing a $200 minimum smartphone trade-in credit for T-Mobile switchers"
But then you'd have to use Sprint.