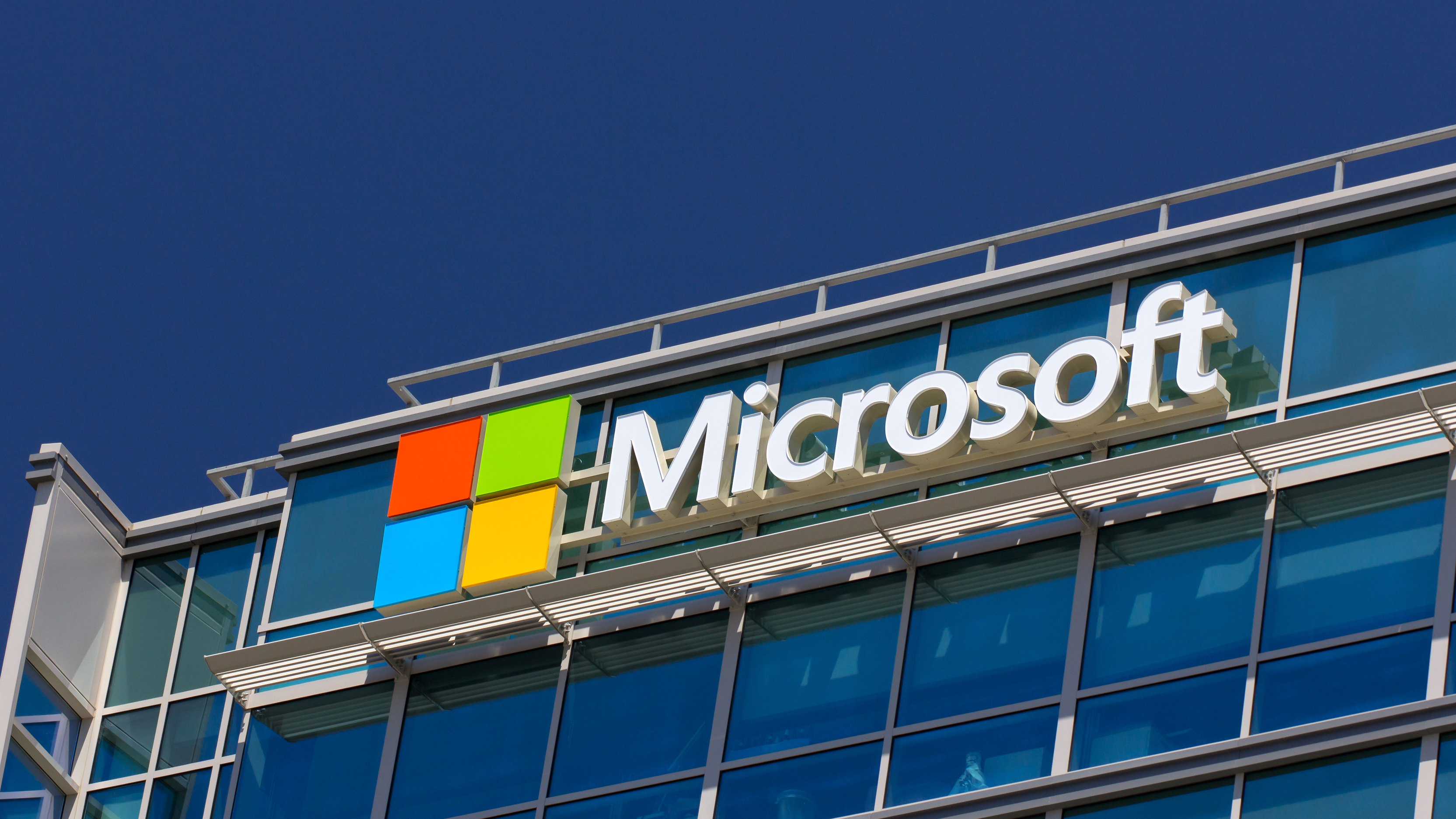 Microsoft has released it's third quarter earnings today with the company reporting revenue of $22.1 billion with operating income at $5.6 billion, GAAP. Net Income during the period was $4.8 billion with a diluted EPS for the quarter being $0.61; during the quarter Microsoft says that it returned $4.6 billion to shareholders in the form of share repurchasing and dividends.
As with most things Microsoft, most eyes are on cloud performance with the company saying their cloud services are on a $15.2 billion run rate.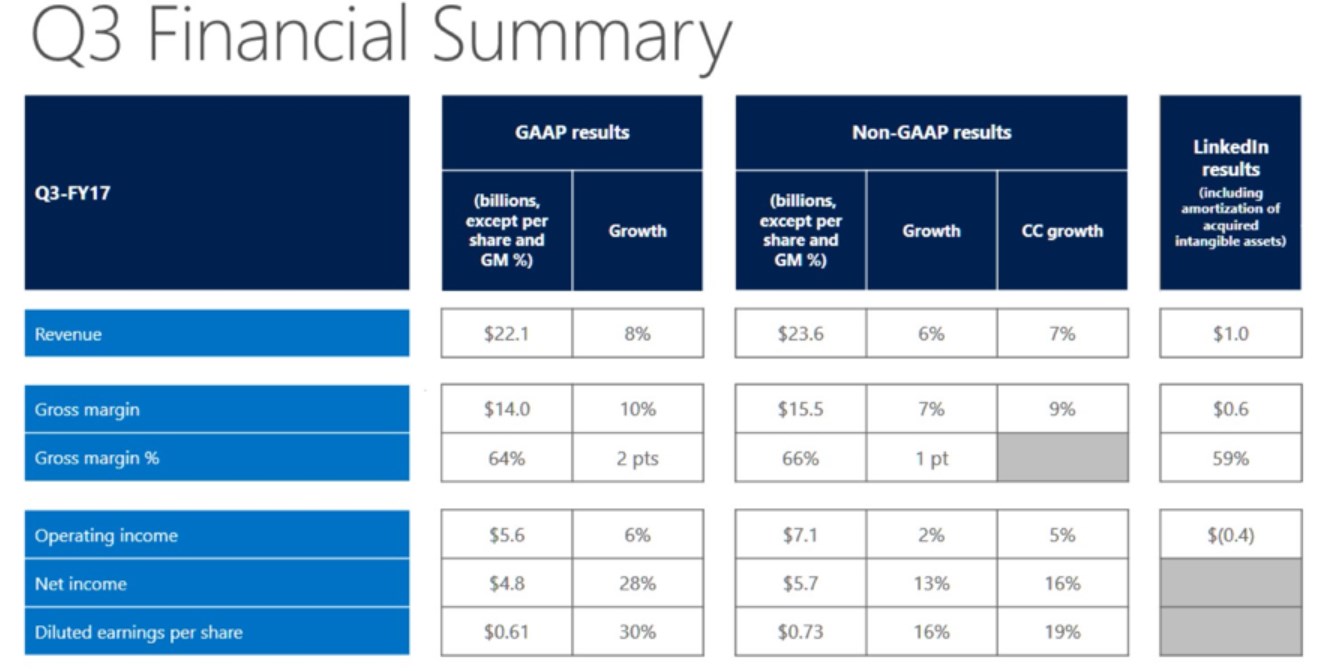 Revenue in the company's Productivity and Business Processes segment was $8.0 billion which is an increase of 22% with LinkedIn contributing revenue of $975 million. Office commercial increased 7% with Office 365 commercial growth up 45% and Office 365 consumer subscribers increased to 26.2 million; on the commercial side, Microsoft has passed 100 million monthly active users.
Digging a bit deeper into LinkedIn which the company purchased for $26.2 billion, even though it had revenue of $975 million, operating income was negative $386 million. Investors will be watching closely to see how the company can turn this massive acquisition into a positive revenue driving line of business.
Intelligent Cloud revenue was $6.8 billion, up 11% with Azure revenue growing at 93% during the period. Server products and cloud services revenue increased 15% but Enterprise Services revenue was down 1%; the drop was a result of a decline in custom support agreements.
Revenue for the company's More Personal computing was $8.8 billion which is a decline of 7% that the company says is a result of lower phone revenue. But, for Windows OEM sales, revenue was up 5% but Surface revenue decreased 26%.
Overall, this was a good quarter for Microsoft as their cloud continues to push the company's revenue higher and is showing strong, consistent growth.