The second generation of Microsoft's Surface tablet has been around a few months, with the Surface Pro 2 as the new flagship. From the outside it looks just like the original Surface Pro: a 10.1-inch HD touch and pen screen with a kickstand and a removable keyboard. Under the hood it's a completely different beast, with a redesigned, lower power motherboard, and Intel's latest Haswell series Core processors.
Faster, and with much improved battery life, the new Surface Pro 2 is a worthy successor to the original, and when combined with Windows 8.1's user interface improvements, it's an ideal machine for an IT pro on the go, with fast wireless (and with an adapter, wired) network, plenty of memory, and enough SSD to handle most needs. Today I'll show you some tips on how to get the most from your Surface Pro 2.
6 Surface Pro 2 Tips
1. Buy a Power Cover
Microsoft's recently launched Power Cover will significantly increase the battery life of your Surface Pro. It's a hefty beast, and does add a lot of weight to your tablet, but thanks to the extra battery life you get, it is weight you don't begrudge. Even an original Surface Pro will get a new lease of life with this extra slab of power. The Power Cover's battery also means that it's more rigid than the Type or Touch covers, making it better suited to typing when using the Surface Pro as a laptop. It may not be backlit like the second-generation Type and Touch covers, but at least you do get a caps lock indicator.
2. Dock Your Tablet
Microsoft unveiled a range of accessories at the same time as it updated its Surfaces, among them a Surface desktop docking station that clamps around a Surface Pro and gives you power and extra ports. It's useful tool, and while it's not the cheapest accessory, it makes it easy to set up all your connectivity (USB devices, Mini DisplayPort screens, and Ethernet) on your desk. All you need to do is drop in a Surface Pro when you start your work day, and when you're done, pick it up and hit the road.
The Surface Dock is a great tool for fixed locations, but a lot of the time we're on the road. I usually carry a couple of devices to help me use my Surface Pro wherever I am. One is the official Surface Ethernet connector, which gives you a 100Mbps connection. That's fast enough for most purposes, but you do lose access to the Surface Pro's single USB 3.0 port.
If I need both wired networking and fast USB, I also carry Kanex's DualRole USB 3.0/Ethernet portable hub. Originally designed for the Macbook Air, the DualRole has a gigabit Ethernet port and three USB 3.0 connections (there's also the option of adding power for working with USB 3.0 drives). It's a useful add-on, and takes up very little space in the sleeve case I use to carry my Surface.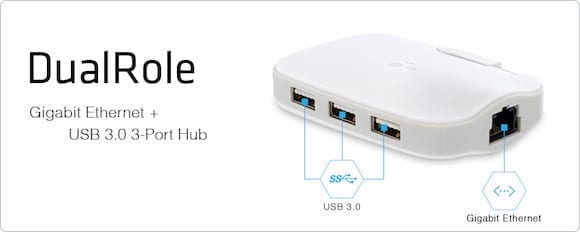 The Kanex DualRole portable Ethernet/USB hub is a Surface road warrior's best friend. (Source: Kanex)
3. Get As Much SSD As Possible
The original Surface Pro came in three flavors: 64GB, 128GB, and a rarer 256GB version. Those three memory configurations are still part of the Surface Pro 2 lineup, but they're joined by a new 512GB version. If you're using a Surface Pro for development, then the two larger devices make a lot of sense, as they give you plenty of space for code, binaries, and any sample data you want to use. More storage makes sense for more than work, and you can take advantage of the Surface Pro 2's extra space to install games and media without affecting your work content.
If you do need more storage, the Surface Pro 2 still has its USB 3.0 port and its Micro SDHC slot. With USB 3.0 flash drives clocking in at up to 1TB, it's easy to carry a lot of storage in your pocket for when you need that extra space. However, for something more permanent, a 64GB Micro SDHC card works well, and with Windows 8.1, there's no need for complex NTFS drive mounting tricks to use it with Windows libraries.
4. Use the Kickstand
If you're not plugged into a docking station, then you're likely to be using your Surface's kickstand. The original Surface Pro had just one screen angle, which often meant propping your device on whatever was lying around to get the right viewing angle on a desk. The Surface Pro 2's two-position kickstand lets the Surface recline at a shallower angle that's much better for low desks or on a lap.
If you're after a wider range of angles it's worth looking at some of the alternative stands that are now available. Design for Surface partner Maroo has an adjustable desk stand that lets you raise and lower your Surface's screen, as well as letting it tilt at just the angle you want, with plenty of space for cables.
5. Don't Forget Bluetooth
While it only has one USB 3.0 port, Surface Pro 2's Bluetooth radio means you can hook up plenty of devices. I'm fond of the Surface edition of Microsoft's flexible Arc Touch Mouse, which gives you access to many Windows 8 gestures. It's color-coordinated with the Surface, and unlike the earlier Wireless Arc Touch Mouse, which needed a special USB radio adapter, it uses Bluetooth so there's no need for an extra dongle. [Editor's Note: I also use an Arc Touch Mouse with my original Surface Pro (and my MacBook Air) and can't recommend it highly enough. Best feature: It folds flat for easy storage.]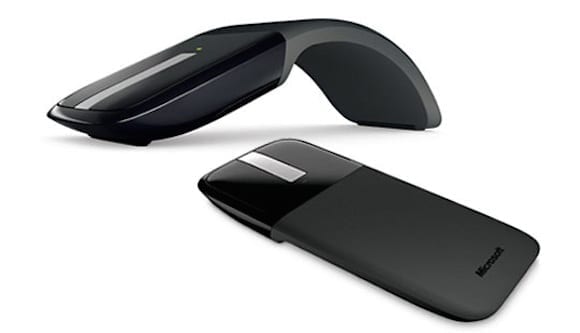 Bluetooth also means you get a choice of keyboards, though Microsoft's often ignored (and sadly now discontinued) wireless adapter for its Touch and Type Cover keyboards is well worth considering. Charge the little cylinder for the Surface Pro 2 power supply's USB port, snap it onto a Type Cover, and you've got a Bluetooth keyboard without having to carry an extra keyboard. It'll even work with other devices; I've often used mine to give a Dell Venue Pro 8 a keyboard. It's worth keeping an eye out for one online.
6. It's Not a Tablet, It's a Real PC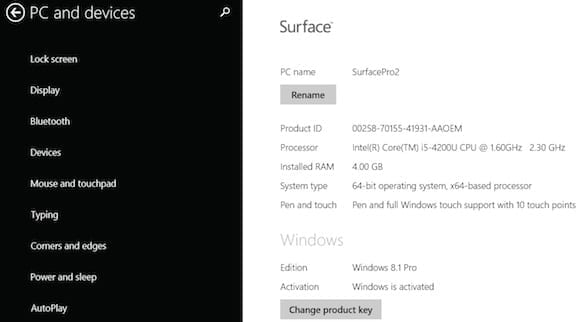 While the original Surface Pro had many of the same features, Surface Pro 2's refinements make it a lot more attractive. Its mix of tablet and high-end Ultrabook makes a lot of sense for IT pros in today's mobile world where work and home aren't so much balanced and blended.
The real advantage of the Surface Pro 2 is that it's a real PC, with all the capabilities that a Core i5 and 4GB of RAM, as well as a pen-enabled tablet with 10 touch points and excellent blunt touch rejection when you're using a pen. You can use modern WinRT apps on the Start Screen, and your choice of desktop apps – including Visual Studio and the RSAT server management tools – on the desktop, with option of connecting a pair of additional DisplayPort screens for extra screen real estate.