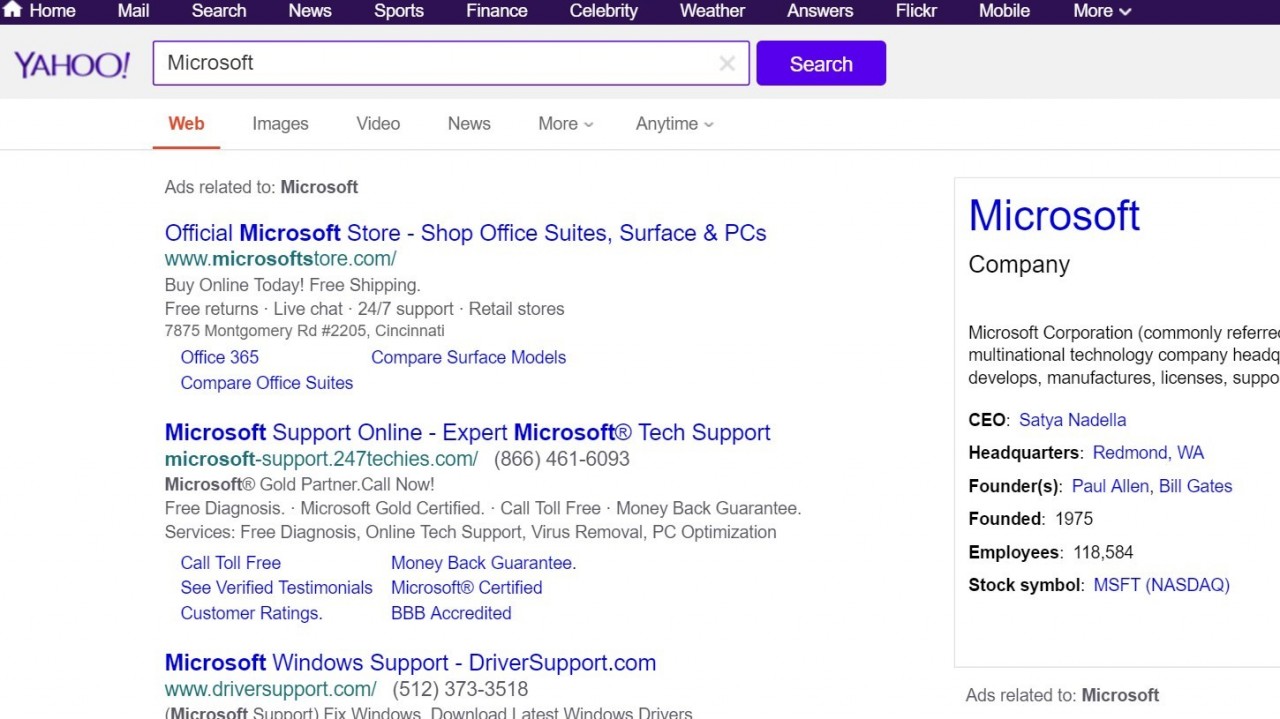 Several years ago, Microsoft attempted to purchase Yahoo! with the deal failing to materialize. Given how Yahoo! has fallen significantly from its perch as once the top portal on the web for a wide variety of content including news, email and search, for Microsoft, it's likely a good thing the acquisition came up short.
Yahoo!, having tried to turn its business around with acquisitions like Tumblr and going mobile first, has failed to put the company back on to a path that will sustain its long term future. Because of this, the company has opened up the option to selling its core assets and if they can find a suitor; Microsoft is said to be interested in contributing to a bid, according to Re/Code.
At this time, the discussions around supporting another bid for Yahoo! are still exploratory and Microsoft has not committed to backing a bid by any third-party. But, the company is interested in being part of any potential Yahoo! acquisition and they have good reason wanting to be a minority partner.
Search. Microsoft is in a tough battle with Google and is doing nearly everything it can to gain search market share. If the company becomes a minority stakeholder in Yahoo!, they could easily tie-up a Bing partnership and claim stake to all of Yahoo!'s queries generated by the millions of visitors that site attracts each month permanently.
Yahoo! is said to want $10 billion for its assets and at this time, it is not known if any company has submitted a bid for the brand. Only time will tell if Microsoft is able to work with a partner on a deal for the once Internet giant but don't be too surprised if you see their name pop-up if Yahoo! does actually sell itself.