Microsoft Provides a Much More Complete Look at Windows 10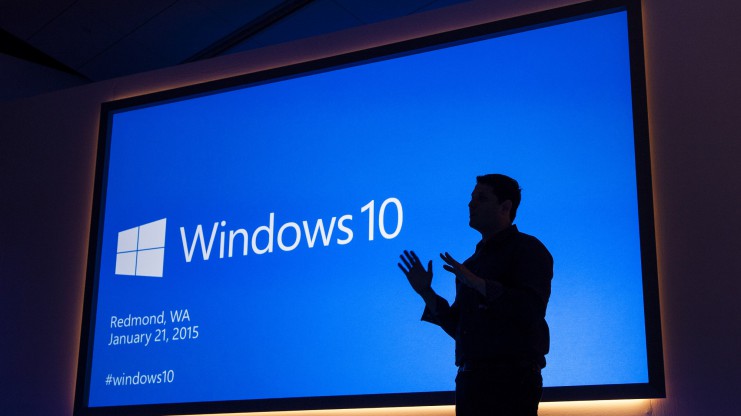 As expected, Microsoft provided a lot more information about Windows 10 at a media event on Wednesday and promised to ship many of the new features to testers within the week. But the software giant also had a few surprises up its sleeve, including giant new Surface Hub conferencing systems and an innovative augmented reality headset called HoloLens.
"Windows 10 is the first step to an era of more personal computing," Windows lead Terry Myerson said today. "We are moving Windows from its heritage of enabling a single device–the PC–to a world that is more mobile, natural and grounded in trust."
Myerson and his coworkers then stepped through a two-and-a-half hour presentation that piled up the news in such rapid succession that it was almost hard to keep up. But here are the highlights.
Windows 10 will be a free upgrade for consumers for a limited time. In a bid to get as many users on the latest Windows version as quickly as possible, Microsoft will make Windows 10 available for free to users of Windows 7 with Service Pack 1, Windows 8.1, and Windows Phone 8.1. This offer will be available for the first year of Windows 10's life cycle. Windows 10 will also be a free update for Xbox One.
Windows 10 is being positioned as "Windows as a service." In order to get that free Windows 10 upgrade, consumers will need to agree to let Microsoft update the product for the lifetime of the devices on which it is installed. This will effectively remove the need to worry about version numbers since most users will always be up-to-date.
Businesses can still license Windows 10 in traditional ways. But Microsoft would really like to see its business customers adopt the always up-to-date strategy as well.
Windows Phone will be replaced by Windows 10 for phones and small tablets. Smartphones and tablets with screens smaller than eight inches will have their own Windows 10 version that looks and works much like Windows Phone OS.
Continuum arrives. For detachable PCs like Surface, Windows 10 will provide a seamless transition between laptop and tablet states, where apps float on the desktop in the former and run full-screen in the latter.
Cortana is coming to the PC and Xbox One. Windows 10 will include an improved version of the Cortana personal digital assistant capabilities that debuted in Windows Phone 8.1.
Project Spartan is a new web browser. It won't replace Internet Explorer yet because of compatibility reasons, but this new browser adopts a sleek new UI, typed and handwritten page annotation functionality, easier sharing, an improved reading view and offline article viewing.
Office universal apps will be included with Windows 10. If you're using Windows 10 on a phone or small tablet, you will get the Office universal apps — Word, Excel, PowerPoint, and Outlook Mail and Calendar — for free.
Universal apps are new and improved. Apps like Photos, Videos, Music, Maps, People, Messaging, Mail and Calendar are being updated with the evolved look and feel of Windows 10, to support usage across device types, and to support content sync via OneDrive.
New Xbox app. A new Xbox app will be the hub for all your Xbox gaming activity in Windows 10 and will provide new features like Xbox One game streaming (to any Windows 10 PC or tablet), friend finding, and more.
New devices. Microsoft showed off two new devices, the Surface Hub — an 84-inch screen with an internal Windows 10 PC and an array of sensors and unique capabilities — and HoloLens, a crazy-innovative augmented reality headset that will have ramifications for both personal and business use.
Microsoft says that testers can expect the new build of Windows 10 — which will include some but not all of the features mentioned above — "within a week," though my sources say this should be available as soon as Friday. And the first pre-release build of Windows 10 will be made available for current Windows Phone devices in February, my sources told me.
Looking ahead, Microsoft says it plans to reveal more information at upcoming events such as the Game Developers Conference, WinHEC, Mobile World Congress and Build. The company says it will ship Windows 10 sometime later in 2015.