During Microsoft's first-ever Ignite conference, the company announced that the Office 2016 Preview is now available in preparation for general availability in fall 2015.
Bringing a Modern Workplace to Office Users
A leading message that emerged from today's keynote is how Microsoft is working to reinvent the way in which people and organizations work today. Speaking about the grand transformations that are taking place with new technologies and how organizations operate, Microsoft introduced several new capabilities that enable Office users to be more successful.
Here's a rundown of what's new in the Office 2016 Preview:
Co-authoring comes to Windows desktop applications. Although co-authoring has been available for Office Online apps, Microsoft is bringing this capability to desktop applications, starting with Word 2016. 
New Tell Me search tool. A new Tell Me search tool learns how you work in an application to help you be more productive. The tool works with Word, PowerPoint, and Excel, and works by serving up commands by simply typing what you want to do.
Clutter. Clutter is a new smart tool that uses machine learning to analyze a user's email patterns to de-clutter his or her inbox. Petri IT Knowledgebase contributing author Theresa Miller has written about Clutter and provides steps on how to bypass Clutter filters, configure retention policies, and personalize system notifications.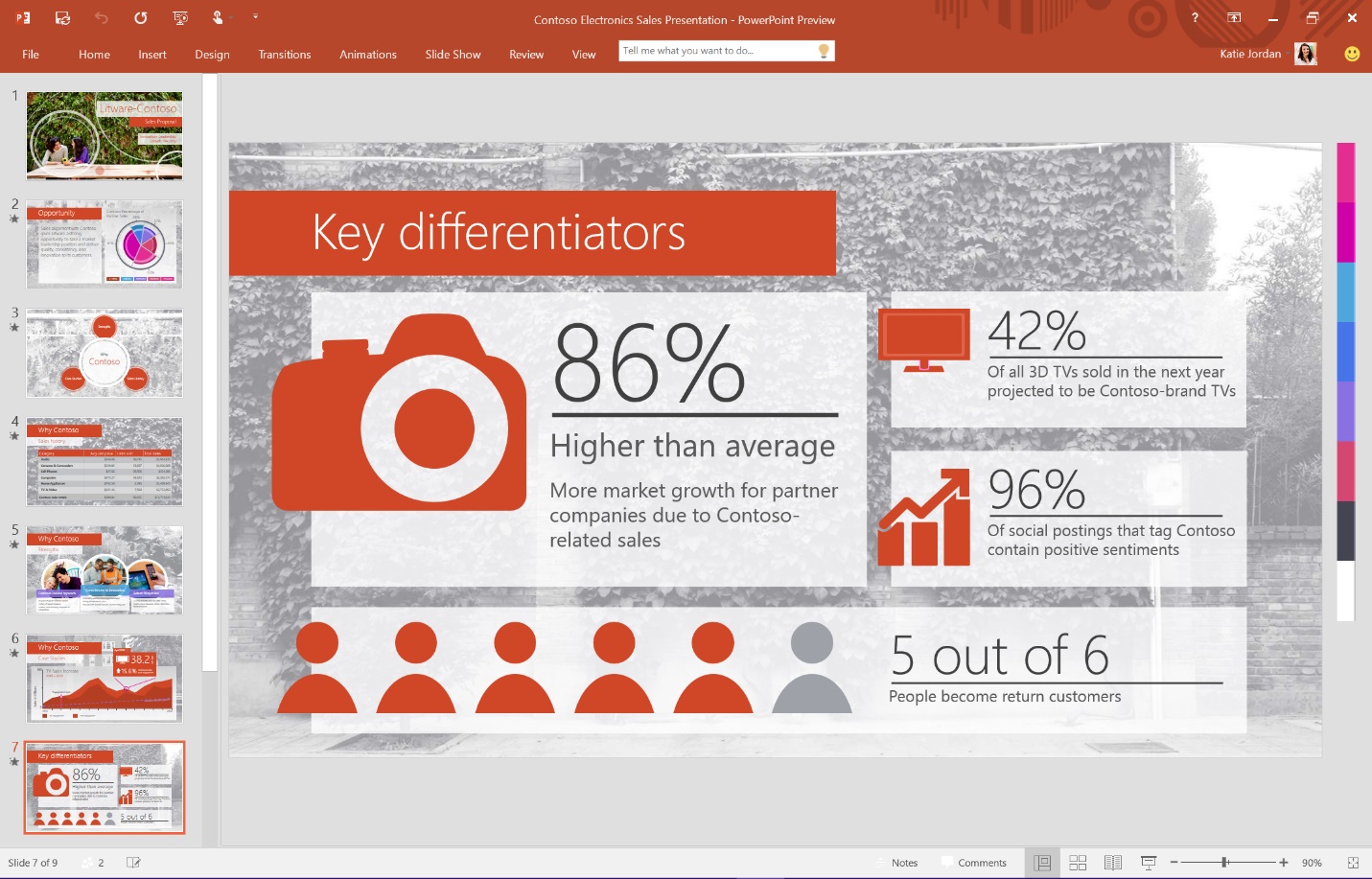 New Security, Management, and Deployment Capabilities for IT Pros
During today's keynote, Microsoft also addressed how it intends to make Office management easier for IT professionals by announcing a slew of new security, management, and deployment improvements.
On the security and compliance front, Data Loss Prevention (DLP) is now available in Word, PowerPoint, and Excel, which makes it easier for IT pros to create and manage policies for content authoring and document sharing. In addition, Information Rights Management (IRM) protection is now extended to Visio files, and multi-factor authentication is now available in Outlook via the Active Directory Authentication Library (ADAL).
Microsoft announced an overhaul as to IT pros manage updates. Now, IT pros have better control over the pace that new feature updates are delivered, but this flexibility doesn't skimp on regular security updates. Also, improved integration with ConfigMgr now lets IT pros download and distribute monthly Office updates using native ConfigMgr features.
You can download the Office 2016 Preview from Microsoft, and you can read more about the preview from the official Microsoft Office blog. Are you planning to get started with the Office 2016 Preview? What are your thoughts on this release? We'd love to hear your feedback, so feel free to let us know in the article comments or reach out to us on Twitter, Facebook, LinkedIn, or Google+.