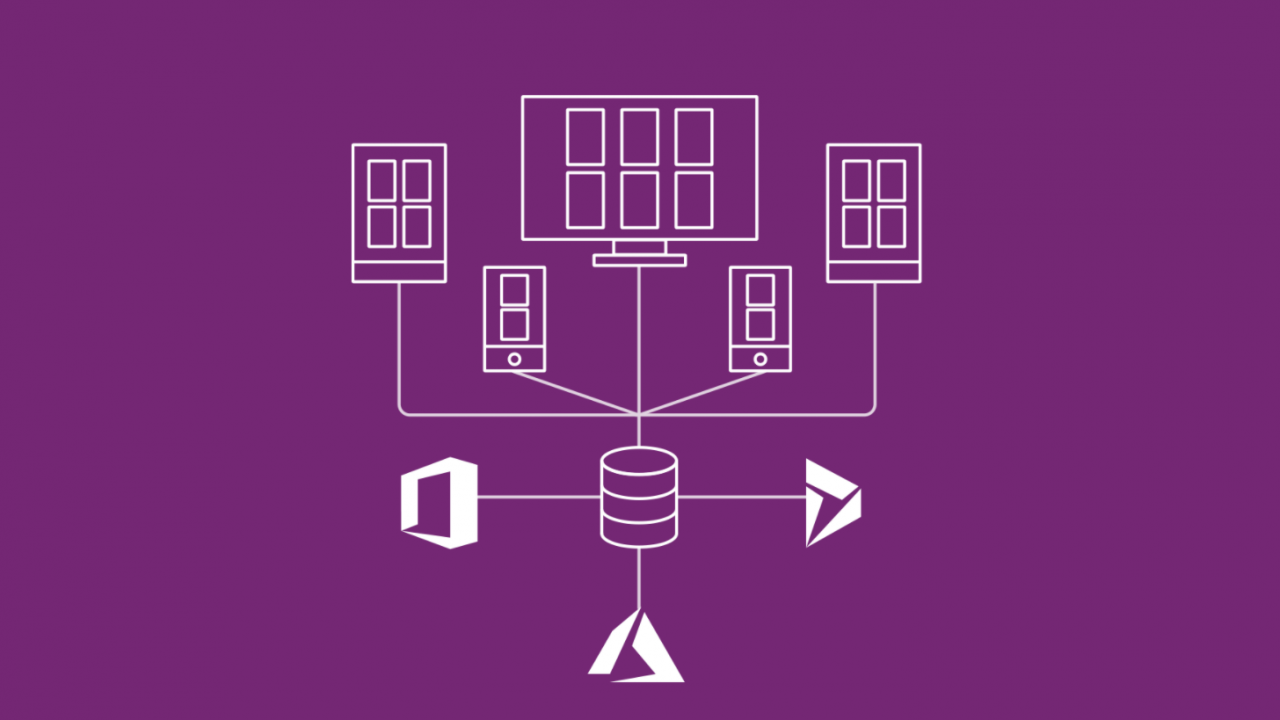 Today during the keynote there was one overarching theme I heard. Power Platform continues to grow in its power. (Yes, I am a dork) If you are not familiar with Power Platform that is the name that Microsoft gives to the combination of Power BI, PowerApps, and Microsoft Flow. This toolset allows you to build better business solutions no matter who "you" are. The idea of Power Platform is you can analyze with Power BI, act with PowerApps and automate with Flow without ever writing a single line of code. Pretty darn cool.
So now we all know what is Power Platform lets talk about the major announcements and put them in context.
Microsoft Flow is renamed to Power Automate… kind of
I am going to explain this differently than it was in the keynote. The name Microsoft Flow, with the implication that was short for workflow, has always undersold the tool. Yes, it is great at robust workflows and is the replacement for SharePoint Designer workflows in SharePoint Online, but it can do more. It can be an automation tool, an ETL tool, a data connector, etc. As Microsoft continues to add to its capability the name Flow didn't make sense. Also, it felt left out as the other tools all had Power in their names.
So now we get the name Power Automate which feels more correct. Though, what I think many people will find weird is you still use Power Automate to create flows (lower case f). The idea is there are now other cool things you can do with Power Automate. Not important: I am very annoyed they named it Power and an A word. I use the abbreviations today as PBI, PA, and Flow. Now what? PBI, PA, and PA? That doesn't work. ? Can you tell my life is hard?
Oh, one more thing. They also snuck in a minor change that PowerApps is now Power Apps. <sigh>
Power Automate can now interact with processes on your PC
Power Automate added something called Robotic Process Automation (RPA) which I will be honest sounds really boring. So I changed the heading to make you want to read more. Because what they announced is the ability to write UI flows. Which means, you can go to your PC, record you doing a process like editing a website or Excel file, and then have flow do that work for you. That is pretty amazing.
The idea is often you have legacy business processes where the isn't an API to interact with. Instead, you need to replicate the process with a mouse and a keyboard. That is where RPA comes to play. And building these flows isn't any more difficult than you are used to with flow aka you don't have to write a bunch of code.
This feature is in public preview so go give it a whirl and see if you can automate things you thought were previously un-automatable.
More artificial intelligence
Didn't a movie warn us against this? O'well. Earlier this year the Power Platform got its first taste of no code AI with a business card scanner, an object detector, and a forms processor. Well those went so well Microsoft announced more of this functionality. Now we get Key phrase extraction, Language detection, Text recognition, and Sentiment analysis all powered by Microsoft's AI services.
The ability to process language and abstract text is pretty powerful. We continually have to process more and more information in our days, so getting a little automation help is great. As a matter of fact, I have a customer who I plan to pitch Text recognition to as soon as I finish this article. (It is exactly what you need Greg!) Also, in the next announcement, Microsoft took these tools a step further.
Chatbots with no assembly required
Another capability in public preview is Power Virtual Agent. This addition to the Power Platform family allows you and me to build chatbots without writing crazy code. Hooray! Feed the system with some questions and answers and let the chatbot AI figure out how to use that information to respond to humans. And because it is in the Power Platform you get the 100's of connectors to plug into including the Cognitive Services and Bot Frameworks if you want to extend the platform. If someone could adapt this to respond to YouTube comments for me that would be awesome.
Teams people, Teams
I keep telling my regular readers Teams will be (is?) the center of the Office 365 universe. Well, the Power Platform got the memo and they are doing what they can to support that story. Microsoft announced so many new integration points I don't even think I caught them all.
Power Apps – You will be able to publish your apps to a company app library in Teams and be able to pin an app to the left rail. More ways for people to find your apps. Score!
Power Automate – More triggers and actions to work with Teams data. Hopefully, they will hit all of the scenarios and keep up with the evolution of Teams here.
Power BI – How about the ability to create adaptive cards within Teams and a better tab navigation experience. Nothing earth-shattering here but key functionality to let users stay in Teams instead of linking out to PBI for their data.
To get more perspective on all of this "Teams Love" I had a quick chat with Richard Riley, Senior Director of the Power Platform to ask him why such a focus. He said. "The Power Platform is about enabling people to work smarter, no matter where they work or where their data lives. As we have seen a shift to Microsoft Teams being where they are working we have evolved Power Platform to increase their productivity there." Makes sense to me. Power Platform has hundreds of data connectors so you can connect to your data no matter where it lives and they add integrations to let you better work where you want to work. First, it was SharePoint, now Teams, what is next? Maybe something to enable more couch-based scenarios? Richard had no comment on helping me watch more Netflix or Hulu.
Power BI gets more security capabilities
With the millions of PBI reports out there it is clear people love PBI and how it allows them to slice and dice their data and then share it. In the beginning, it was used for less sensitive data but as companies have seen the power they have wanted to be able to safely visualize even their most sensitive data. To that end, PBI has launched a series of enhancements.
These new capabilities are not one-off solutions either. They are built and integrated with Microsoft Information Protection (MIP) and Microsoft Cloud Apps Security. This opens up the ability to do things like classifying data in PBI and then have those classifications even when the data is exported to a tool like Excel. And with the data classified you can then monitor, report, and investigate the data usage. This should give those responsible for data governance and security a warm fuzzy feeling knowing they can cast their protective umbrella even when PBI is in the mix.
Wrapping it all up
Keeping up with the Power Platform and all of its awesome new features is pretty exhausting. We walked through all of the big hits but with this current wave of updates, there are literally 100s of new features rolling out. If you haven't invested in the Power Platform yet you are missing out. It isn't the center of the universe, that is Teams job, but it is how you extend the Microsoft 365 universe. If you are in Office 365 or Dynamics today there is a good chance you already have licenses for the Power Platform go explore and see first hand why Microsoft dedicated so much of their biggest keynote to the platform.
Related Article