Microsoft Edge Canary Adds Free Built-In VPN for Select Insiders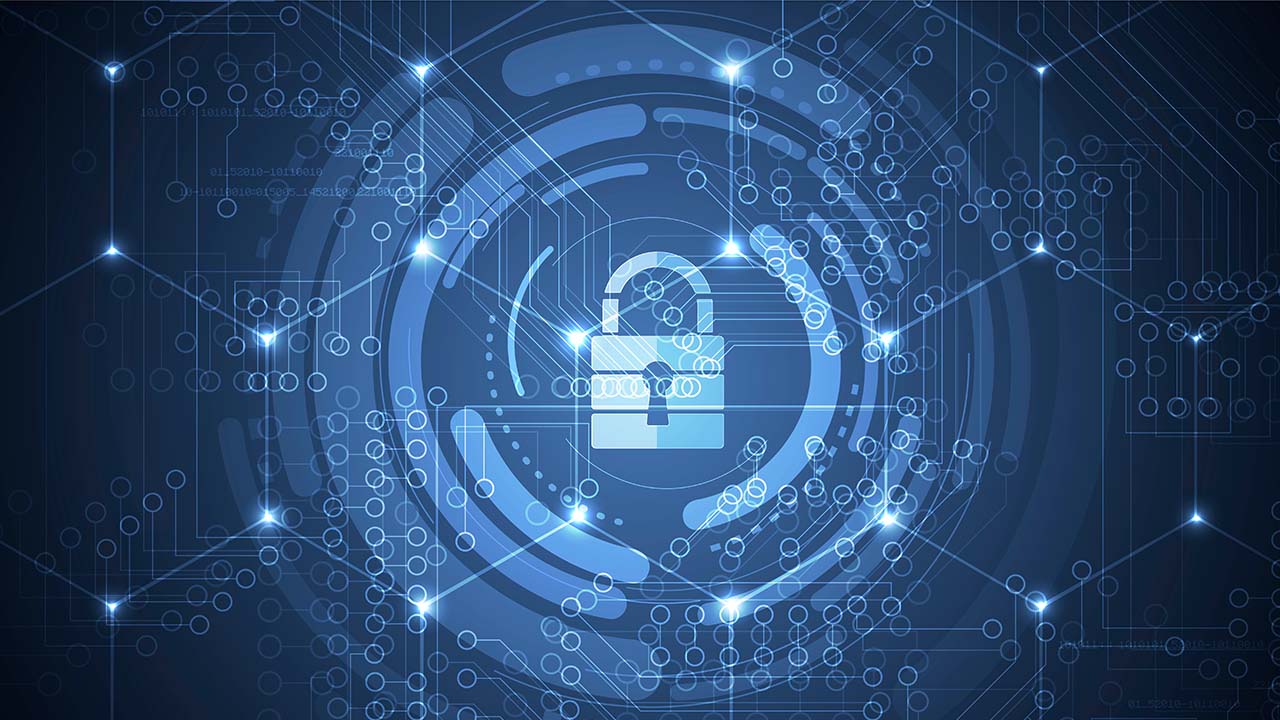 Microsoft has announced that it's adding a new built-in virtual private network (VPN) service to its Edge browser. This VPN feature, called "Microsoft Edge Secure Network, is now live in the latest Canary builds for select Insiders. It enables users to enhance security & privacy by preventing online tracking and keeping their location secure when browsing the Internet.
"Secure Network helps you protect your information by masking your device's IP address, encrypting your data, and routing it through a secure network (powered by Cloudflare) to a server that is geographically co-located so it's harder for malicious actors to see your true location and what you're doing," the Edge Insider team explained yesterday.
Microsoft Edge Secure Network gives users just 1GB of free bandwidth per month, so it's best to enable it when sharing sensitive or personal information online. The feature requires users to be signed into Edge with their Microsoft account in order to keep track of their monthly data usage. Microsoft promises that data collected by the Cloudflare service will be deleted every 25 hours.
How to enable the built-in VPN tool in Microsoft Edge
To try out the new Secure Network feature, Microsoft Edge Insiders will simply need to install the latest Canary build. Now, users will select Settings and more and click the Secure Network option. Microsoft Edge will prompt them to sign in or create a Microsoft Account. Once logged in, users will see a shield icon in the browser's toolbar. The feature will be turned off automatically once the browser is closed.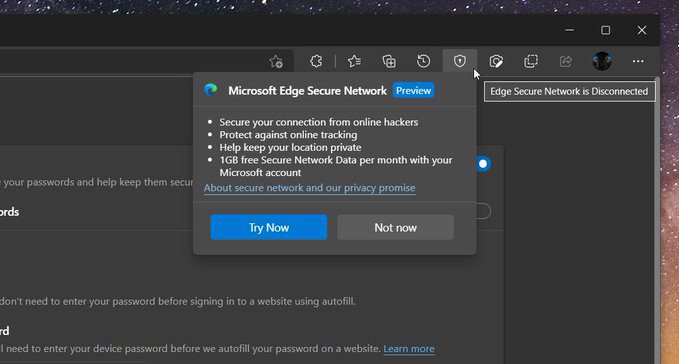 It is important to note that Microsoft Edge isn't the only web browser that comes with built-in VPN support. Opera launched a free VPN solution back in 2016, and some other popular browsers such as Mozilla Firefox & Google Chrome also provide paid VPN services. It's nice to see the new Chromium-based Edge finally catching up, as the feature gives users another reason to switch to the browser.
The new VPN integration is gradually rolling out to Edge Canary Insiders, and you may not see it right away. However, Microsoft has yet to announce when the feature will make its way to the Stable channel. Let us know in the comments section below if you have already spotted the VPN tool on your Windows 10 or Windows 11 PCs.