Opinion: Kite-Flying is Tarnishing Microsoft's Reputation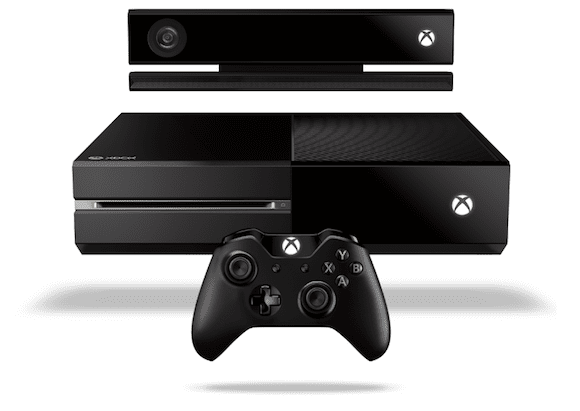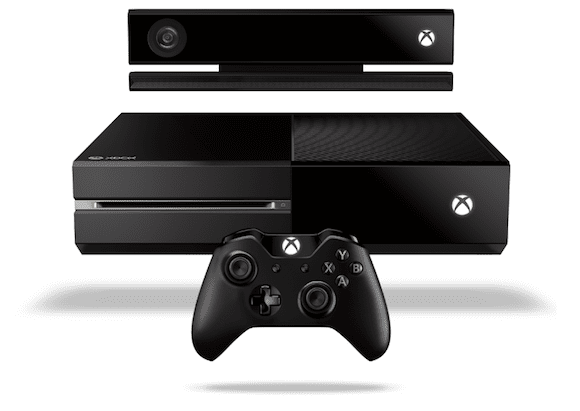 Tech reporters like Paul Thurrott and Mary Jo Foley joke that they would be put out of their jobs if Microsoft ever got good at communications; Microsoft is brutal at communicating anything, be it a vision, a product launch, licensing or technical documentation. But reductions in quality aren't just hitting product updates, they're also hitting communications. In the last couple of years Microsoft has started using a political tactic called "kite-flying," and it's hurting products and profits.

What is Kite-Flying?
Politicians use a technique called kite-flying to measure how much of a bad thing that they can get past the voting public. In other words, this is the concept of how much of an unpopular measure can be forced on the public without losing too many votes. For example, let's say that the government of the day wants to increase taxes, and the most they are thinking about is 10 percent. Will the public swallow that? The government might make a statement about things they are considering, or they might put out a leak via a trusted member of the media. The rest of the media and the public will react, and the government will observe. If there are just grumbles, then 10 percent it is. But if there is a strong reaction, maybe the increase will change to five percent, tricking many people into feeling relieved, but there's also a chance that people remember that 10 percent suggestion.
Microsoft Kite-Flying
Kite flying isn't a new tactic for politicians; Wikipedia has an example from the United Kingdom in 1885. But kite-flying, at least to me, seems to be something that's new for Microsoft, and in my opinion, it is back firing.
Microsoft spent 15 years in the doghouse. From 2000 until 2015, Microsoft was uncool and viewed negatively by consumers and business customers. Nadella has pretty much admitted it — his goal is to get people to like and love Microsoft.
Consumers have been switching in droves to Android and iOS. Windows is on around 14 percent of devices worldwide!
Businesses use Windows and Office because they have to. Most business customer dislike Microsoft, as they're viewed as vultures that create tricks and rules to squeeze out more money. Complicated licensing and strict audits feel like traps to customers, and IT staffs resent being side-lined by Microsoft account managers that push sometimes inappropriate solutions onto C-level management.
So it would seem to most reasonable people that it would be a bad idea to sow the seeds of more negative press. But that's what Microsoft has done, and I have a few examples to back up this argument.
Xbox One
The launch of the Xbox One was bad… Samsung bad. Microsoft had a hard core audience of Xbox and Xbox 360 gamers, people willing to pay for Xbox Live Gold every year for not very much (at the time), and effectively told them, "you're not important, the future of Xbox is in being a $500 alternative to the $130 Roku." And that was just the start of it:
Xbox One was going to require always-on Internet connectivity.
Games would be near impossible to resell via traditional means; I rarely buy a new game, and I like to sell my unused stuff.
There were lots of implications and statements that insulted the gaming community.
The X-Bone moniker was developed by customers who were infuriated by Microsoft well before the launch of the Xbox One, and it caused the Sony PlayStation 4 to take the lead, despite a complete 180 turn by Microsoft on these new policies. What Microsoft marketing failed to realize was that this kite launched a lot of resentment that will live on forever on the Internet. A negative reaction was created. And Microsoft often fails to realize is that most customers rarely read the tech press — once they hear that something is bad, that's it. They don't attend events, they don't read blogs, they don't watch webcasts; the product is dead to them.
OneDrive and OneDrive for Business
Microsoft's cloud storage and replication engine is already in trouble because of technical issues that just won't go away. But many have been drawn to Microsoft's cloud ecosystem because it gave away quite a bit of storage for free via various programs and getting infinite storage is possible at an affordable price.
And then in November 2015, in the midst of complaints about a failing sync engine and technical feature reductions, Microsoft announced that OneDrive's offerings would be reduced. Unlimited plans were going to be removed and free storage offerings would be removed.
This kite drew plenty of lightning. The tech media was filled with stories about alternatives to OneDrive and OneDrive for Business. The seed that Microsoft planted caused damage, not just to OneDrive, but to all of Microsoft's cloud offerings. Many international customers are still feeling the sting of price increases to Azure caused by "currency corrections" on August st.
When I talk to potential customers about the competitive prices of Azure, I'm often asked when Microsoft will jack up the prices. People don't trust Microsoft, and the OneDrive kite reinforced that image; it doesn't matter that Microsoft decided to 'just' charge five percent instead of 10 percent. Customers remember what Microsoft originally intended to do.
Windows Server 2016
I was stunned to see Microsoft talk about their licensing plans for Windows Server 2016 a few weeks ago. Normally they wait until a few weeks before launch, and Windows Server 2016 won't be production available until Q3 of 2016. I expected some of what Microsoft announced; per-core licensing was inevitable with the current growth of processors. But I didn't expect Microsoft to limit certain cost saving alternative features, such as Storage Spaces Direct, to the Datacenter Edition, thus eradicating any cost savings and driving customers back to more familiar hardware solutions that can compete price-wise after a bid.
The community consensus was already that this was a stupid idea, and Microsoft heard and chose to ignore that feedback. Instead, a kite was flown in the form of a licensing FAQ, and Microsoft marketing has forever tarnished excellent features, such as Storage Replica and Storage Spaces Direct. People have heard that the features make no financial sense, and search results will be forever polluted by negative commentary.
I expect that we'll see some sort of climbdown before the end of Q2 2016, once again we'll be charged five percent instead of 10 percent, but Windows Server 2016 is damaged by immature decision making. Already people are saying that they'll stop upgrading at Windows Server 2012 R2 because of licensing. They miss the fact that you always purchase the latest version of something via volume licensing and choose to use a downlevel version so the current rules always apply, but that doesn't change that those customers will not upgrade to Windows Server 2016 thanks poor marketing. So we might get S2D in the Standard edition of Windows and that might make SATA-based software-defined storage affordable, but few will do it, Microsoft will get very little additional profit from customers purchasing Datacenter edition for Storage Replica, and Windows Server 2016 has a negative image, thus damaging the brand.

Microsoft's Marketing Tactics Need to Change
According to Wikipedia:
Marketing is the adaptation of the commercial activities and use of institutions by the organizations with a purpose to induce behavioral change on a short-term or permanent basis
Kite-flying by Microsoft marketing is creating a permanent change in opinions and behaviour, but they're not increasing profits or brand favorability — in fact, they're doing their best to reduce them.