Is Your PC Compatible with Windows 7? Find Out with Upgrade Advisor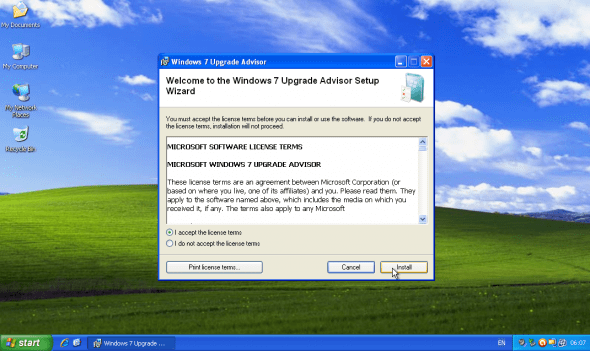 Windows 7 is here to stay, and thank God, it's much much better than Windows Vista. Therefore, if any of you guys is still contemplating about moving on from Windows XP Pro to Windows 7, or, if God forbid, you're using Windows Vista – now is a perfect time to move on.

Windows 7 will work much faster than Windows Vista ever did – on the same hardware. And, if you're buying a new computer – laptop or desktop – you'll be guaranteed to get the ultimate user experience.
But hold on. How can you tell if your current computer – hardware, software and peripheral devices such as scanners and printers – is all compatible with Windows 7? Generally speaking, if your PC can run Windows Vista, it can probably run Windows 7, but it's still a good idea to check first.
Luckily for us, there is a tool that'll do just that. The Microsoft Windows 7 Upgrade Advisor scans your PC for potential compatibility issues and lets you know about your Windows 7 upgrade options, and see if it's ready for Windows 7. Within minutes, you'll get a report that lets you know if your processor is capable of running 64-bit versions of Windows 7 and gives guidance on your upgrade options and tells you if your PC meets the system requirements, if any known compatibility issues with your hardware, devices, and installed programs are found, and gives guidance on what to do to before installing Windows 7 on your PC. If an issue can be resolved, it suggests next steps for you to take before installing Windows 7.
Get if from here: Download Windows 7 Upgrade Advisor

After downloading the tool, install it by running Windows7UpgradeAdvisorSetup.exe.
Note: In the following example I've used Windows XP Pro 32-bit running in a Virtual Machine for my demo. I've also installed a few programs on my demo machine:
Adobe Reader 9.1
Auslogics Disk Defrag 3.1.2.90
Avast Free Antivirus 5.0.377
Paint.NET v3.51
PDFCreator 0.9.9
Skype v4.1
WinRAR 3.90
WinZip 12.1
Wireshark 1.24
to name a few…
Accept the license agreement and click in the "Install" button.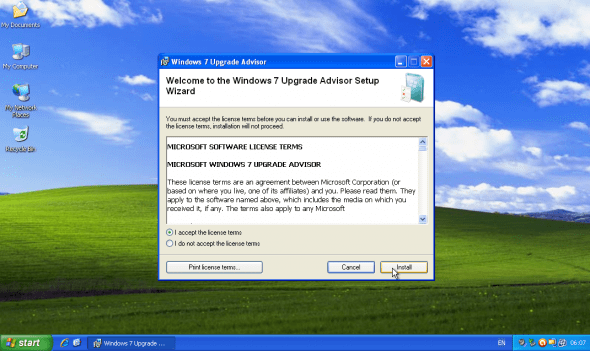 When installation is done, you can run the tool directly or by using the Windows XP/Vista start menu.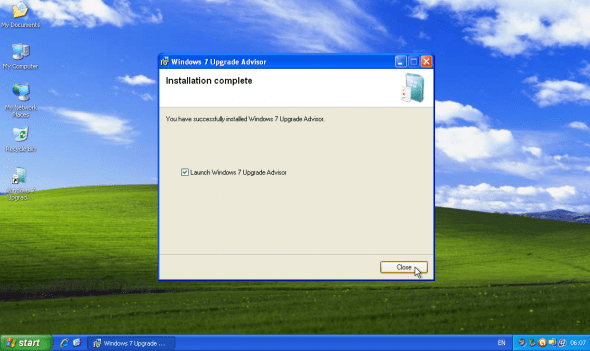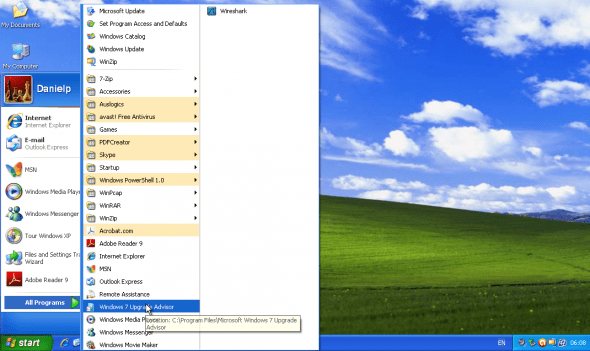 Click on the "Start Check" button to begin the scan.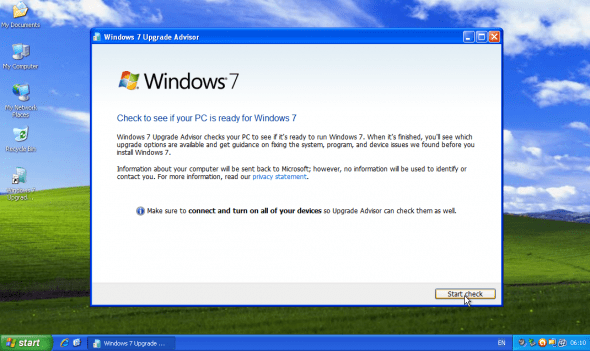 Process will take a few moments to complete.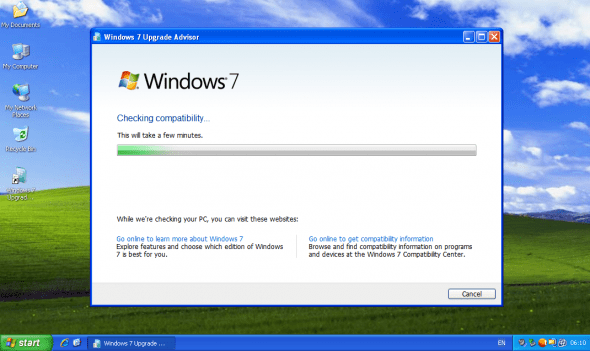 In just a few minutes, you'll get a report that tells you if your PC meets the system requirements.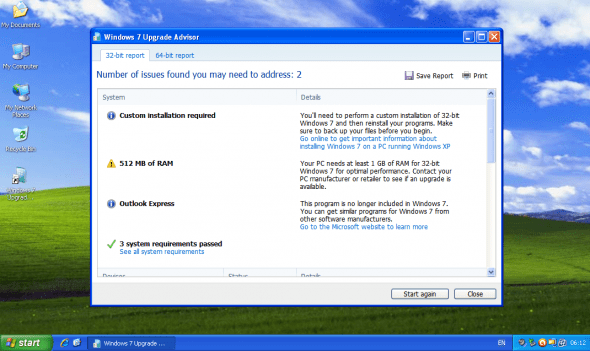 In this example, my VM only had 512 MB or RAM. Windows 7 32-bit version requires at least 1 GB of RAM, and the 64-bit version requires at least 2 GB of RAM. That's one thing I'd need to fix before installing Windows 7 on that machine.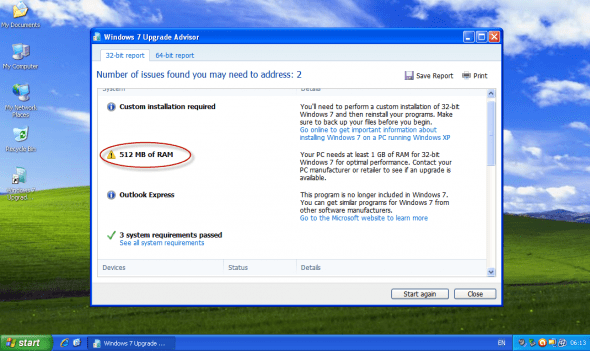 The program also found applications that are compatible with Windows 7.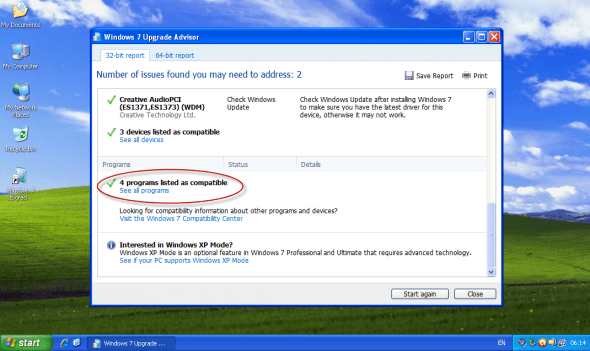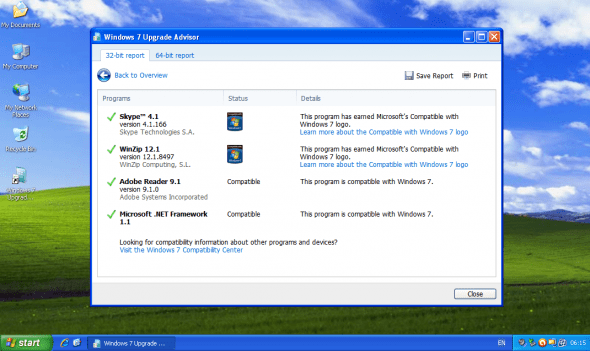 Overall, the Windows 7 Upgrade Advisor is a nice way to get you on the right track of running Windows 7 on your existing hardware.