Introducing SharePoint Attention View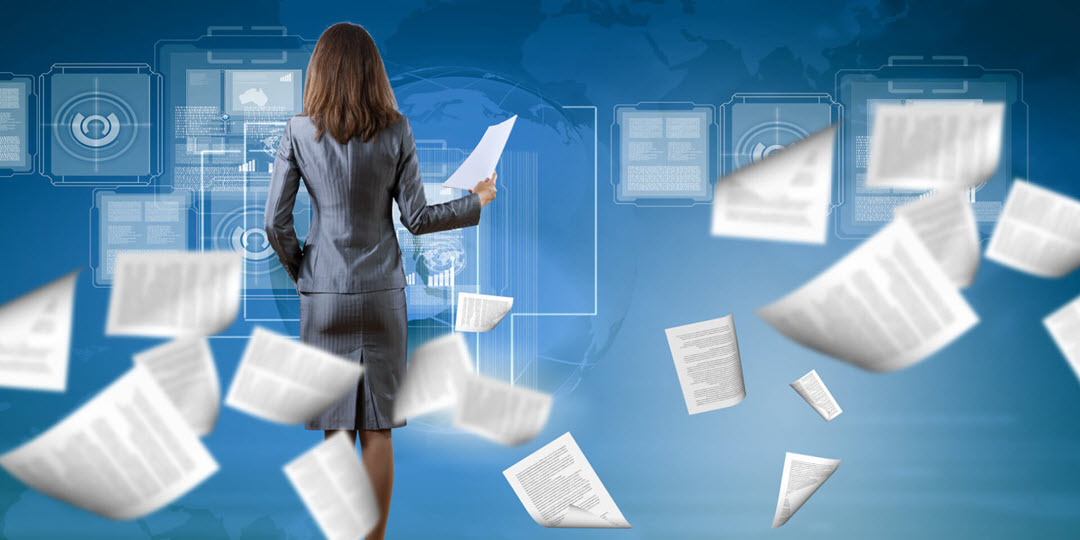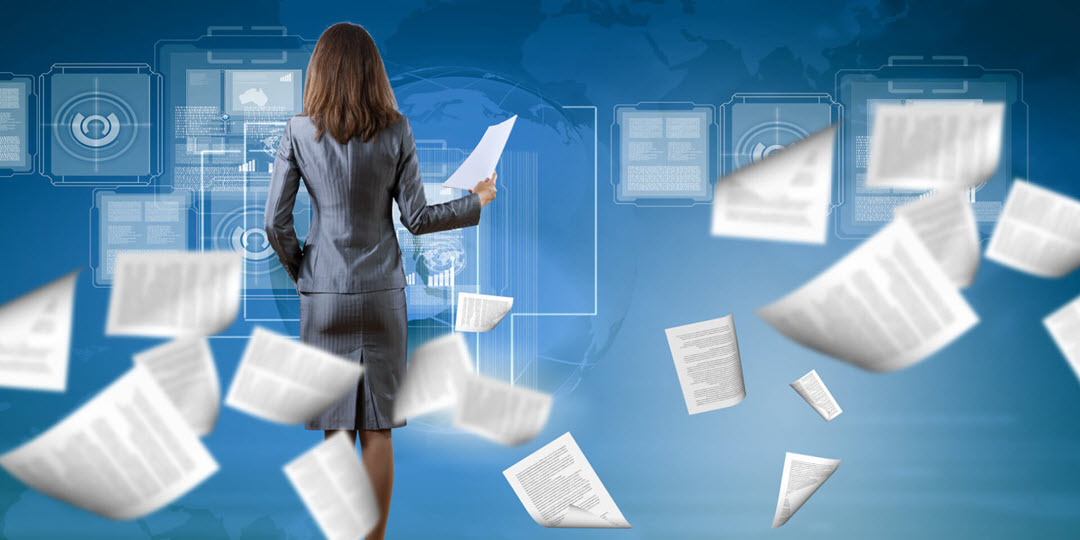 Many moons ago, I held a webinar about structuring documents in SharePoint. The video is incredibly popular. After three years, almost 200.000 people have seen the video. This isn't to brag, well maybe a little bit, but it shows the struggle of many businesses around this topic. The Classic SharePoint Document Library was pretty solid with its document management features but the introduction of the Modern SharePoint Document Library changed a lot. Not all the features we worked with for many years were immediately available. For example, Managed Metadata wasn't supported from the start and the Quick Edit view wasn't there. Microsoft has mostly caught up. You can click here to view the current differences.
We are now seeing new features being released that are aimed at the Modern Document Libraries. One of these new features is the Attention View. We are all familiar with mandatory metadata and people forgetting to assign metadata. This has been a real pain and struggle for content owners all over the globe. Attention View is here to help out! Let's take a look:

The Document Library contains two mandatory columns. Apparently, some users forgot to enter the two metadata fields. The Attention View, actually called Files that need attention, shows us what documents need attention. We can also see what metadata is actually missing. We can click on the yellow marked column and start assigning the missing metadata: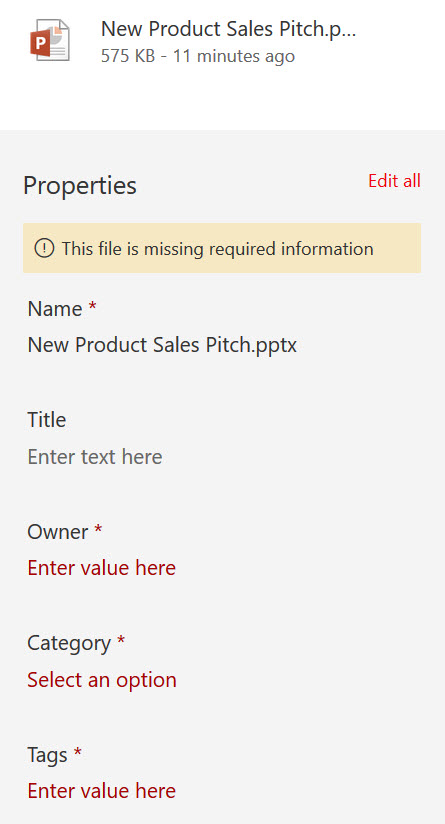 Pretty awesome right? I do have one critique. This feature didn't work with managed metadata. Let's hope that gets added soon. That said, Attention View is still a First Release feature.
Microsoft also announced a new feature to immediately assign metadata after uploading multiple columns. These two features are going to be killer document management features in SharePoint Online. Personally, I can't wait to show these features to our customers. Go SharePoint!