Overview
In this post, we'll show you how to install Windows 8 Developer Preview. This is basically a preview of the next version of Windows and is primarily meant to give developers an idea how the user interface looks like so they can start building applications for it. You can download the ISO from Microsoft.
(Instructional video below provides a walkthrough of the steps contained in this article.)
Installing Windows 8 Developer Preview
Upon launching the Windows 8 Developer Preview installation, you'll be greeted by a black welcome screen: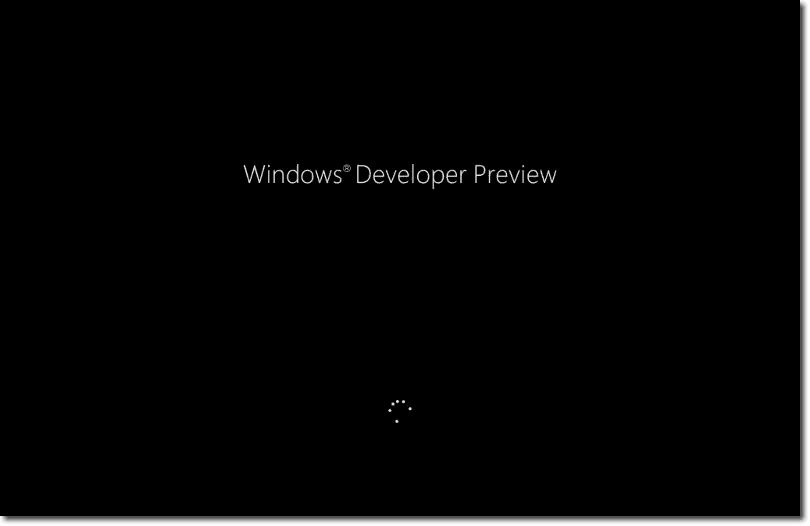 After that, you'll be asked to choose:
What language you'd like to install,
What time and currency format should be used, and
What keyboard or input method should be used.
After selecting the appropriate settings from the drop-down lists, click Next.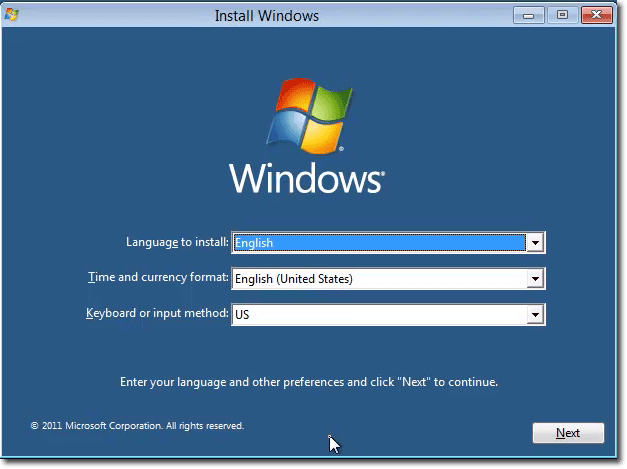 In the following screen, just click Install now.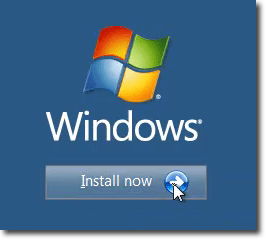 This will take you to the license agreement. Check the I accept the license terms check box and click Next.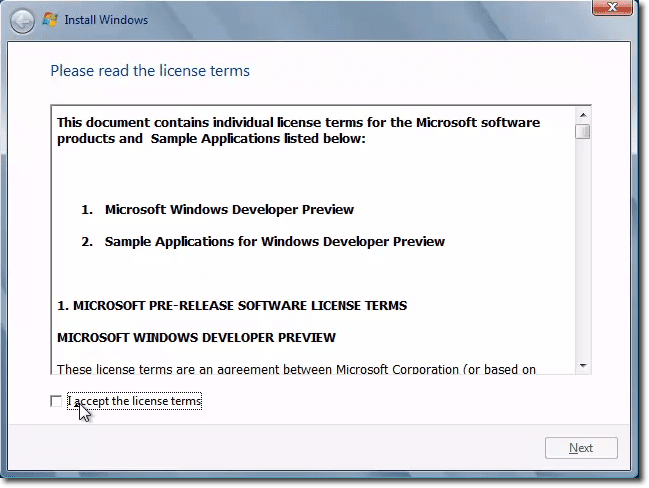 You'll then be asked to choose between two types of installations: Upgrade or Custom. For this example, we're assuming you want to install a new copy of Windows, so go ahead and click Custom.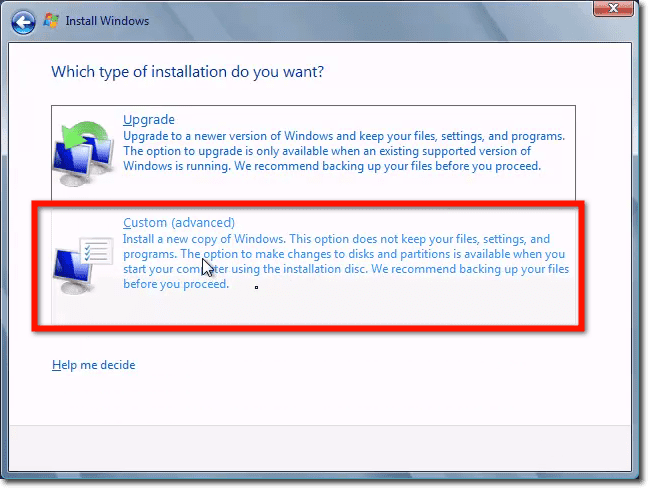 Choose where you want to place the installation by selecting your preferred disk or volume and then clicking Next.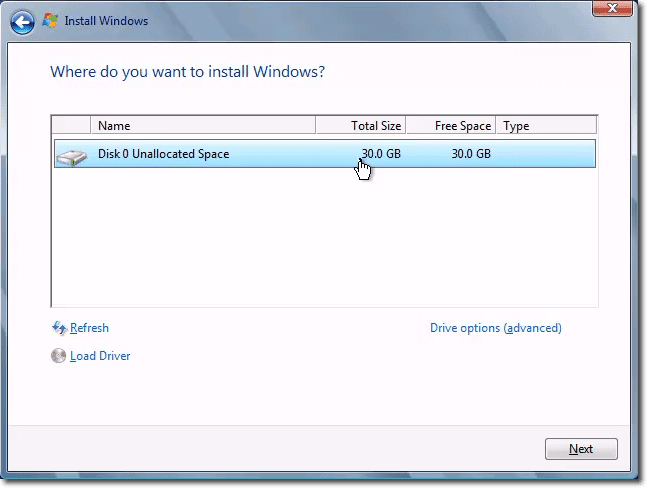 With that, the installation proper will kick-off. As with all installations, this part can take some time, so grab a cup of coffee while the installation follows through.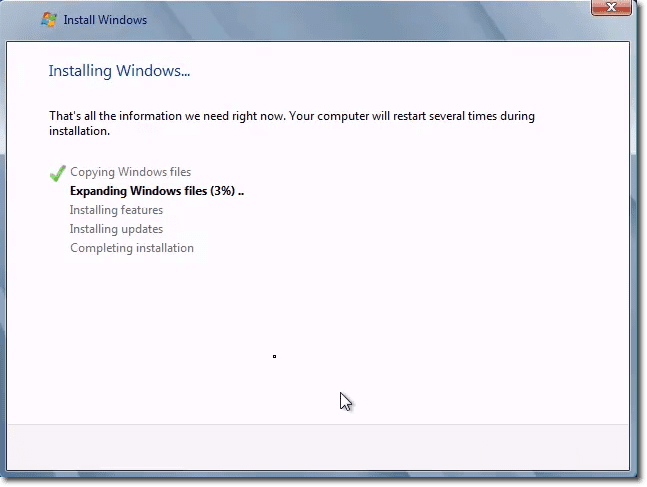 Personalize System
When that part finishes, you'll be asked to personalize your system. The first step would be to give your PC a name. Enter a suitable name into the text box and click Next.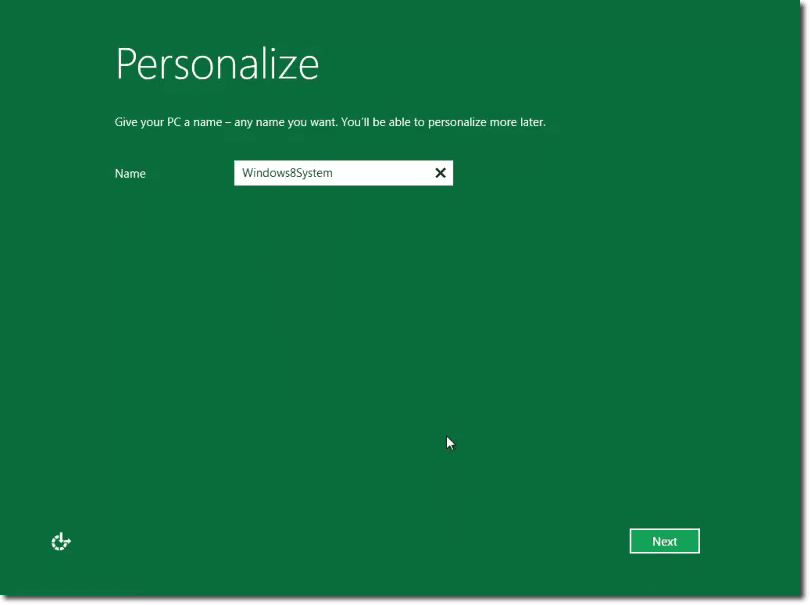 Next, you'll be asked to choose between Use express settings and Customize. Express settings will get you through this process (as well as many future processes like updates, PC protection, etc.) much faster, so we recommend you choose that option for now.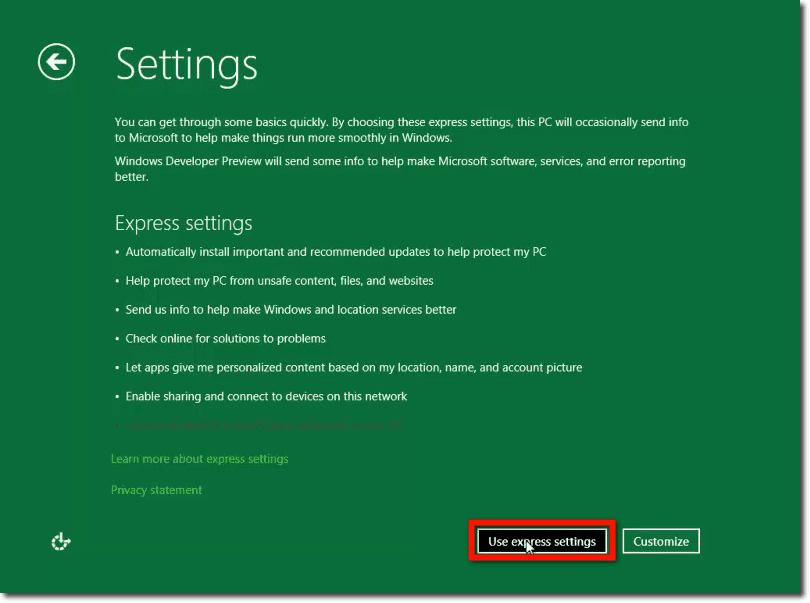 In the following screen, you'll be given an option to enter an email address, which will be used for setting up your Windows Live ID. You can skip that part by clicking the link at the bottom that says: Don't want to log on with a Windows Live ID? Do that for now.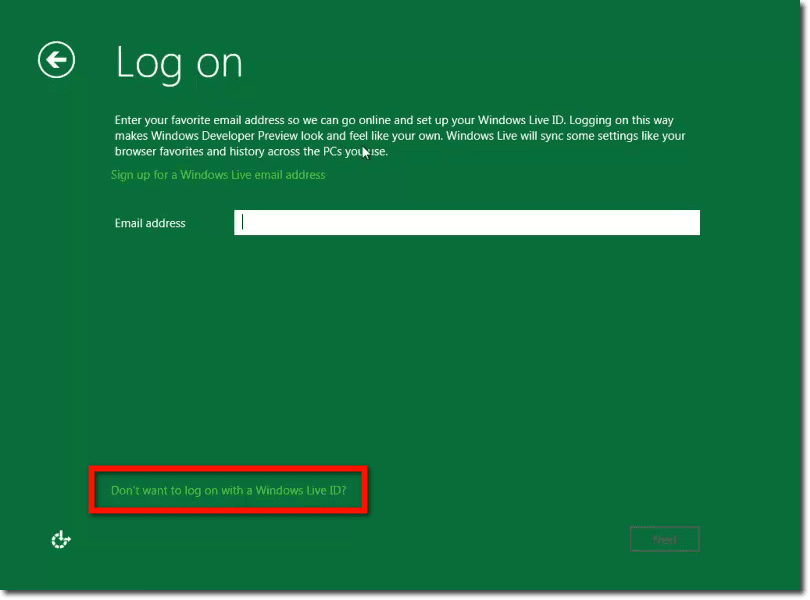 In the next screen, you'll be given another chance to choose to log in using a Windows Live ID. There are actually many advantages if you do this. For example, by logging in with a Windows Live ID, Windows Live will sync settings like your browser favorites and history, shortcuts, languages, and passwords for the services you care about.
Again, we want to skip that part for now, so just choose Local account.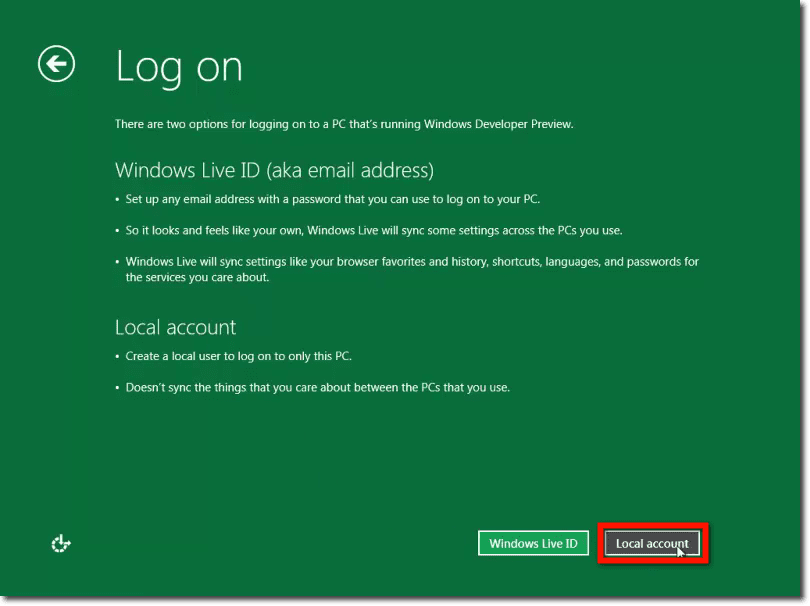 Next, enter your log in details and then click Next.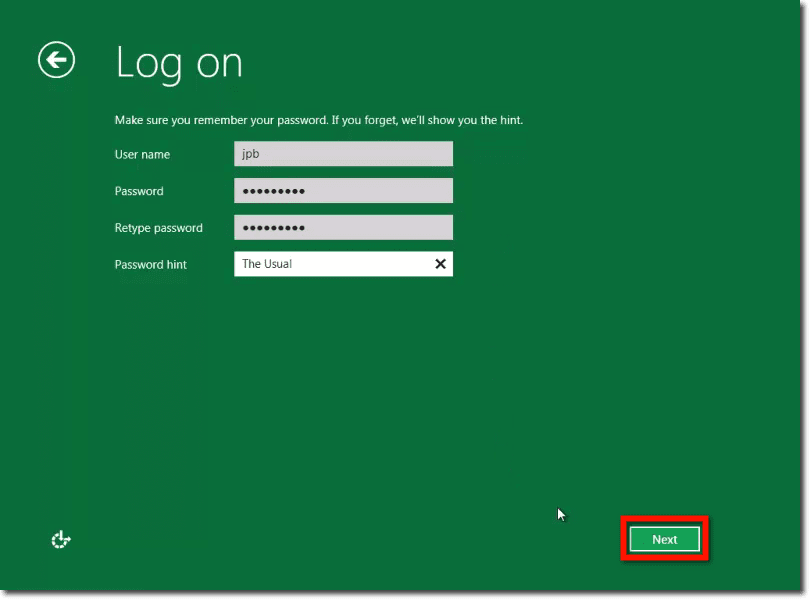 Metro – The New Windows UI
You'll be taken through a couple more screens as the installation completes, so just hang in there. When everything's done, you'll finally get your first look at the new Metro UI. That scroll bar at the bottom can be used to reveal more of the Metro UI.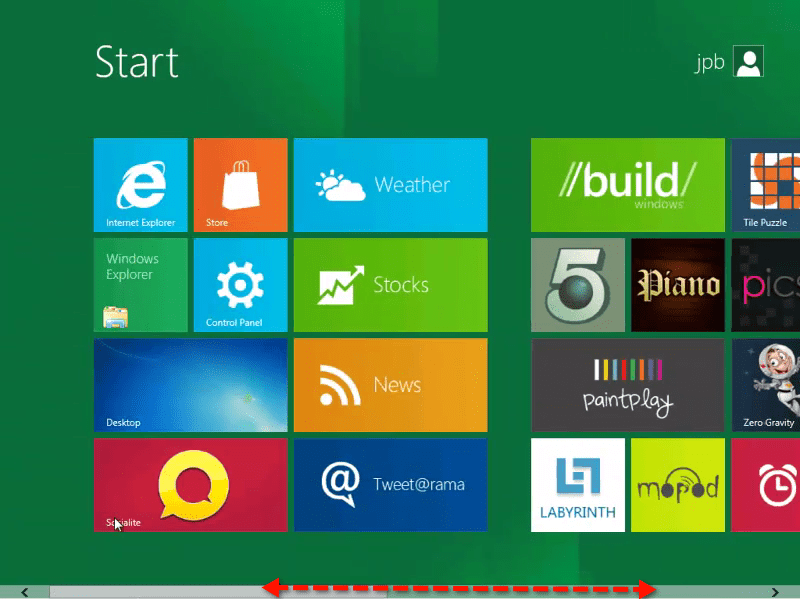 If you click the tile labeled Desktop, you'll be brought back to the UI we are all familiar with. There are actually some subtle changes you need to know about. First, if you click the Start button, the Metro UI will reappear.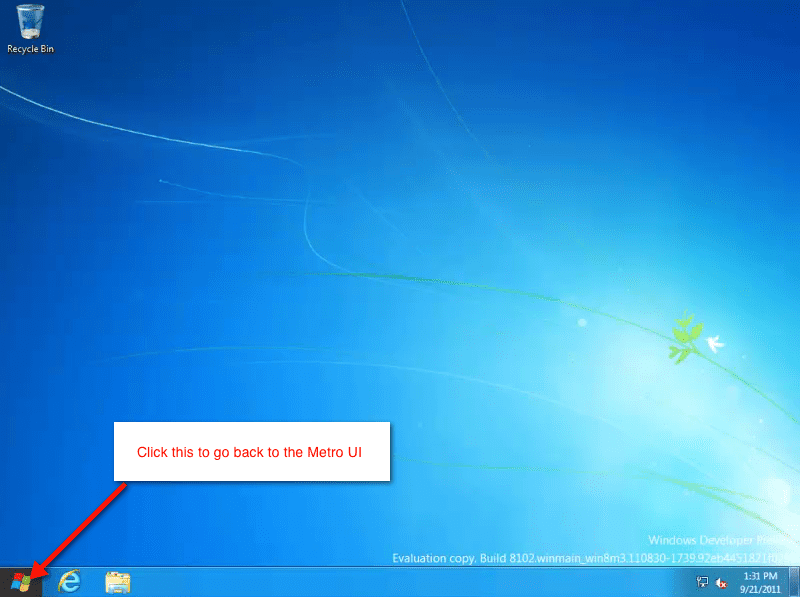 Second, if you hover your mouse over the lower-left corner of the Start button, a minimalist rendering of the Start menu will appear.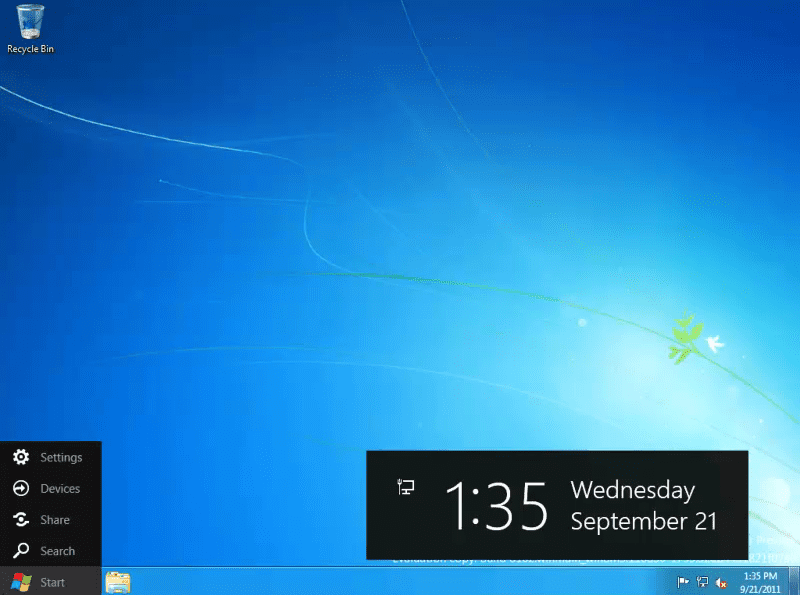 Here's what you'll see if you click Settings.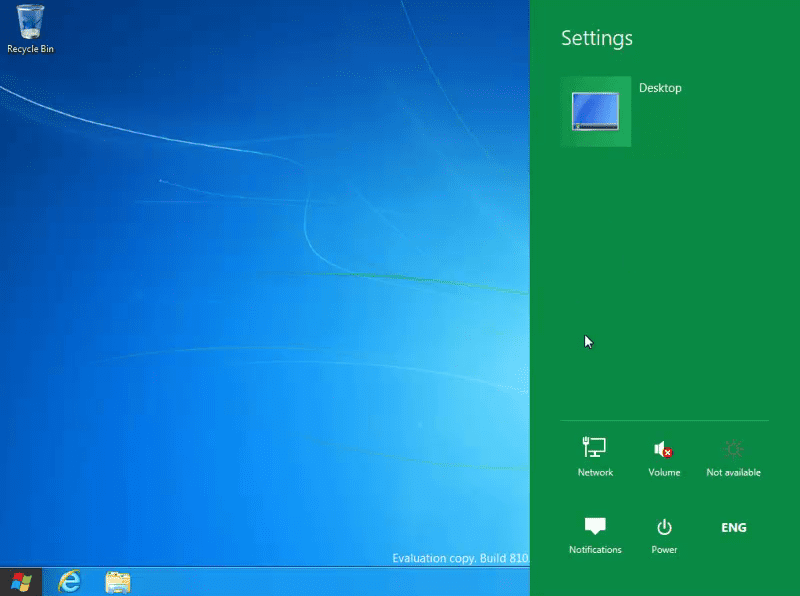 Summary
Obviously, there's more in there but hopefully this post has helped you install windows 8 developer preview and shown you how to navigate around the new UI a little bit.
See you again next time.