The Best Hyper-V Training Resources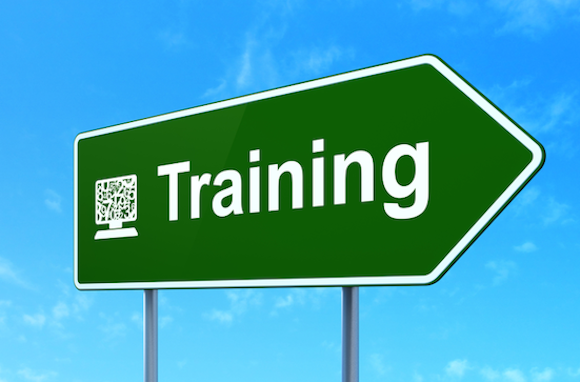 There are few of us who have worked with Hyper-V for more than a few years. Every month, more consultants and administrators are opening up a search engine and typing in something like "Hyper-V training," "Hyper-V resource," or "Hyper-V learning," and getting mixed results at best. And even us veterans need to go searching for something from time to time. In this article, I will list some of the best Hyper-V training resources I know of.
Hyper-V Training Resources: Microsoft MOC, Technet, and Books
Let's review the old media options before moving forward to the sources that are probably best.
Microsoft Official Curriculum (MOC) Hyper-V Training
I have worked on the inside of this process in the past, and I've attended training courses over the years. I am happy to say, in my personal opinion, that any money or time spent on a Microsoft classroom-based training course is wasted.
Two years ago I would have told you that I didn't think that the typical classroom computer infrastructure was appropriate for Hyper-V training, as it lacked suitable shared storage and quantity of machines with sufficient networking. In addition, I found the material to be watered down and short on detail.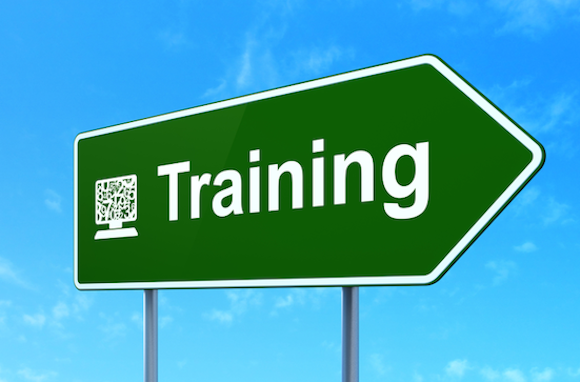 There are some solid Hyper-V learning and training resources available, if you know where to look. (Image: Dreamstime)
It can take Microsoft some time to generate a new training course; it takes time to design (possibly with marketing having too much of a say in the process), write, tech review, edit, test, publish, and distribute. Contrast this with the increased pace of releases and change from Microsoft. Windows Server 2012 R2 was released just 12 months after Windows Server 2012, and it wasn't just a minor increment.
Now we expect to see Windows Server "Threshold," which is the rumored codename for the next version of Windows, to be released just 18 months after Windows Server 2012 sometime in April 2015. How can the traditional MOC course keep up with this rate of change and resolve the infrastructure issues that must still be resolved?
Hyper-V Books
I have contributed to and/or been lead author of five technical books in recent years, where two of them were dedicated Hyper-V text books. The most recent technical book, Windows Server 2012 Hyper-V Installation and Configuration Guide, took 12 months from pitch to publish. The book had four different authors, one tech reviewer and a team of editors taking over six months to write, review, and edit the content. And not long after the release Microsoft announced the imminent release of Windows Server 2012 R2.
The traditional book faces several problems. It takes too long to produce a book. The actual writing of a book and the tech reviewing doesn't take that long. Three months of our last book was spent in the pitch phase. Each chapter had two to three edits that the authors were involved in and then it was months later when the book appeared on the shelves and as an eBook. I'm convinced that this process can be streamlined, especially with a digital-only version.
Another issue is that books do not sell anymore. There was a time when one could build up a pretty nice savings or pension fund as a tech author. I tell people to get a second job at McDonald's if they're thinking of writing a book for money. Several things have impacted sales:
Piracy: Every book I've written has appeared in torrent search results almost immediately after publication in a perfect PDF format, just as it was probably sent to the printers.
New Media: Most techies do not reference books anymore. Instead they fire up a search engine and hit the forums and blogosphere. And to be honest, once you get past the copy-and-paste jerks, the know-nothing-but-answer-it-anyway-nincompoops, the incorrect answers, and the out-of-date posts, there is good information out there.
There are good books out there (I'd like to think that my aforementioned Hyper-V book is still pretty valid – blatant plug!), but the problem is that they are often released just in time for the next version of Windows Server and Hyper-V. My tips for finding a good Hyper-V book:
Look for one or more MVP authors: There are few outside of the Microsoft MVP community with more access to the product groups in Microsoft. More than a few of my colleagues have written books on Hyper-V and related System Center products.
Check the page count: I'm sorry, but you cannot cover Hyper-V and the necessary bits of Windows Server in 250 pages. Look for 500 or more pages.
System Center + Hyper-V: A good book that covers System Center Virtual Machine Manager (SCVMM) and Hyper-V since the release of the 2012 generation of products should consume at least 1000 pages. In other words, you will be buying two books.
Check the reviews: Even if you are not going to be buying from Amazon, it doesn't hurt to check the reviews on their site. Some reviews will be misguided so look to see what the majority of people are saying.
TechNet Hyper-V Library
The TechNet Library is supposed to be the official documentation of Microsoft. However, I have had more than a few "interesting" conversations about TechNet with Microsoft employees over the years. Some product groups do a great job. Some do not. Let's move on!
Hyper-V Training Resources: Events, Forums, and Blogs
If you are looking for affordable and current information on Hyper-V, then you will probably have to look at modern sources of information. Here are several different resources that I recommend.
Technical Events and User Groups
Technical conferences such as TechEd (and whatever the new monster Microsoft technology conference in Chicago in 2015 will be called) are incredible places to get a brain dump on the latest features of Hyper-V and associated features and products. But not everyone can afford the time and money to attend technical such big conferences. Events like TechMentor or IT/Dev Connections can also be excellent.
But sometimes you can find local events, ranging from free to affordable. User groups offer you a community-based learning experience. You start off by attending to learn, and maybe progress to presenting yourself, which is how I got started. User groups might bring in local experts, well-known gurus from afar, or even product group members from Microsoft and other companies to teach and share.


Tech conferences can be a great opportunity for Hyper-V administrators to develop their skills, network from peers, and learn from industry experts. (Image: Microsoft)
There are also some smaller events to watch out for. In Europe we have the Expert-to-Expert Virtualisation Conference (E2EVC), which features Citrix, Microsoft, and VMware content in two different cities every year. They even held their first event in Los Angeles earlier this year.
There's also an excellent System Center Universe in Switzerland and a TechNet event in Germany. In the USA, the Pacific IT Pros community runs some great events in California. I've presented at a lot of these events — I enjoy the interaction with attendees, and I learn quite a bit from my colleagues, too.
Forums
There are numerous forums where you can ask a question about Hyper-V. Of course, you should be an active member of the forum here on Petri.com, but the TechNet forum is also moderated by community leaders, MVPs, and Microsoft staff members. I know that on more than a few occasions, the MVP community has escalated events directly into the Hyper-V product group to get resolutions.
Hyper-V Blogs and Experts
Let me warn you about blogs before I make some recommendations. First, many people confuse blogs with knowledge bases; blogs are not living documentation. Blog posts are written to reflect knowledge as it was at a point in time. Very few bloggers will ever go back to a post they wrote 12 months ago to update it. My first tip is that you check the timestamp on the post and then keep researching.
Second, anyone can create a blog and write a post. I've read more than a few factually incorrect posts. Sometimes it's an honest mistake (I've made many corrections over the years), sometimes it is a lack of expertise, and worst of all, sometimes it is marketing FUD designed to make you change your opinions about a solution. Make sure you check out the author and then keep researching to find some corroborating materials.
Here are some blogs that I read and recommend:
Naturally you should also be searching Petri.com for Hyper-V posts, and I should also give my personal website and Twitter account (@joe_elway) a plug too!
Microsoft Virtual Academy (MVA)
Here you will find a well-structured collection of static and live course materials spanning an ever growing number of products and services from Microsoft. The Microsoft Virtual Academy (MVA) has become the official Microsoft source of current information. I believe that the MVA will continue to become more important to Microsoft as the pace of releases and product change quickens.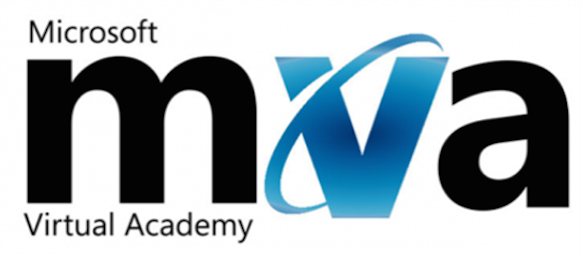 If you're looking for some solid (and free) Hyper-V learning resources,
the Microsoft Virtual Academy is a good place to start. (Image: Microsoft)
Have Your Say
Have you found any other useful sources of information on Hyper-V? If so, let us know by posting a comment below.