Windows Server 2019 is almost as easy to install as Windows 10. And in this article, I'm going to take you step-by-step through the process of installing Windows Server 2019.
Windows Server 2019 installation media
If you don't have access to the Windows Server 2019 .iso directly from Microsoft or a partner, you can download an evaluation version from Microsoft's website here. If you are installing Windows Server on a physical server, you will need to create bootable media. The most common way to do this is to create a bootable USB drive. You can find instructions on how to do that here on Petri.
If you want to install Windows Server 2019 in a virtual machine (VM), see the instructions here on Petri.
Install Windows Server 2019
Make sure that your hardware is configured to boot from your Windows Server 2019 media and start the server. In this article, I'm going to assume that you will install Windows Server 2019 with the Desktop Experience.
Now follow the instructions below.
Press any key on your keyboard when prompted to boot from the Windows Server media.
In the Windows Setup dialog, choose a language, time and currency format, and keyboard and input method. Once you're done, click Next.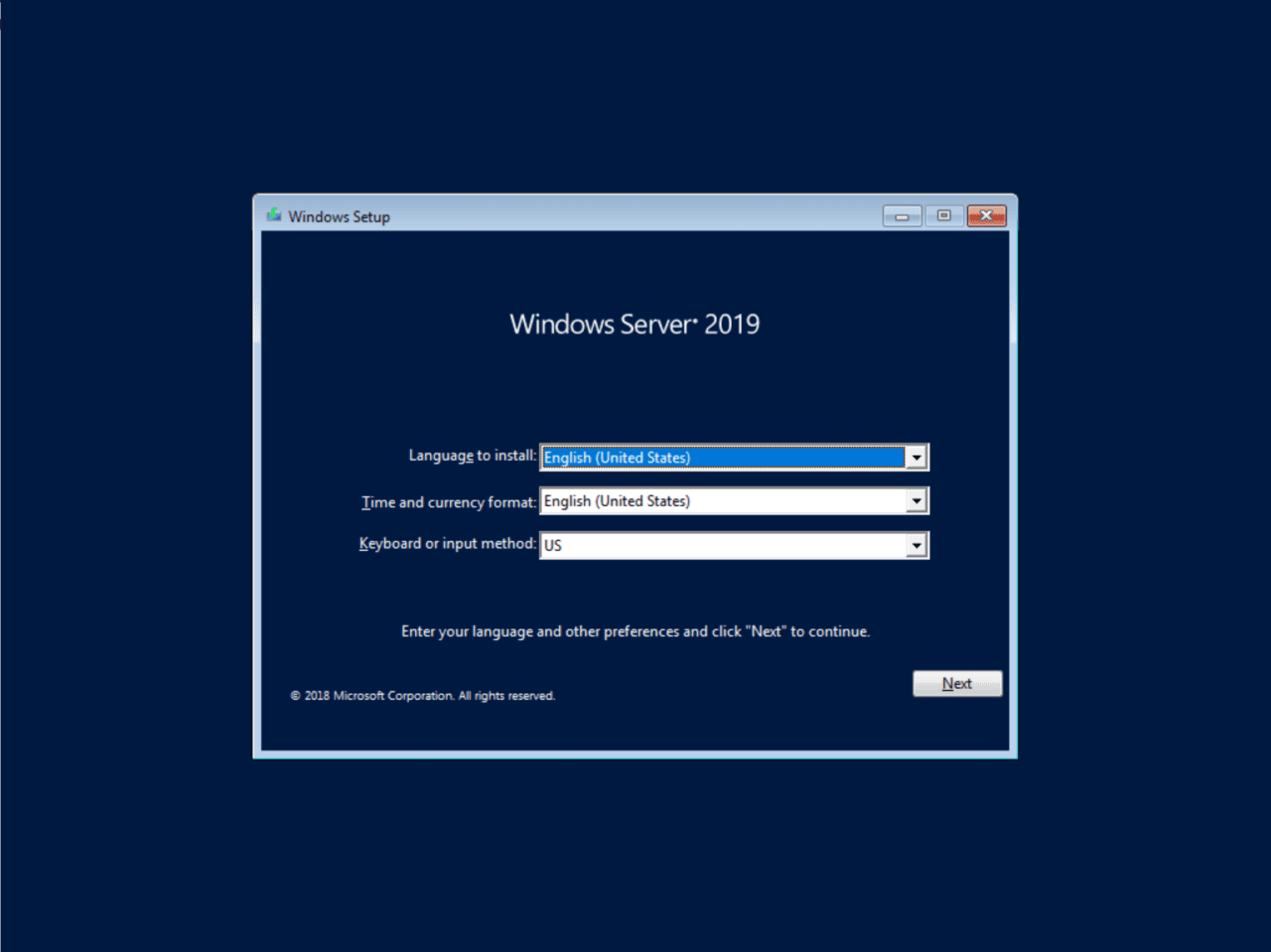 Then click Install now.
Now select the edition of Windows Server 2019 that you want to install. In this example, I'm going to install Windows Server 2019 Datacenter Evaluation (Desktop Experience) and click Next.
Check I accept the license terms and click Next.
Click Custom: Install Windows only (advanced).
Click Next again to install Windows in the default drive.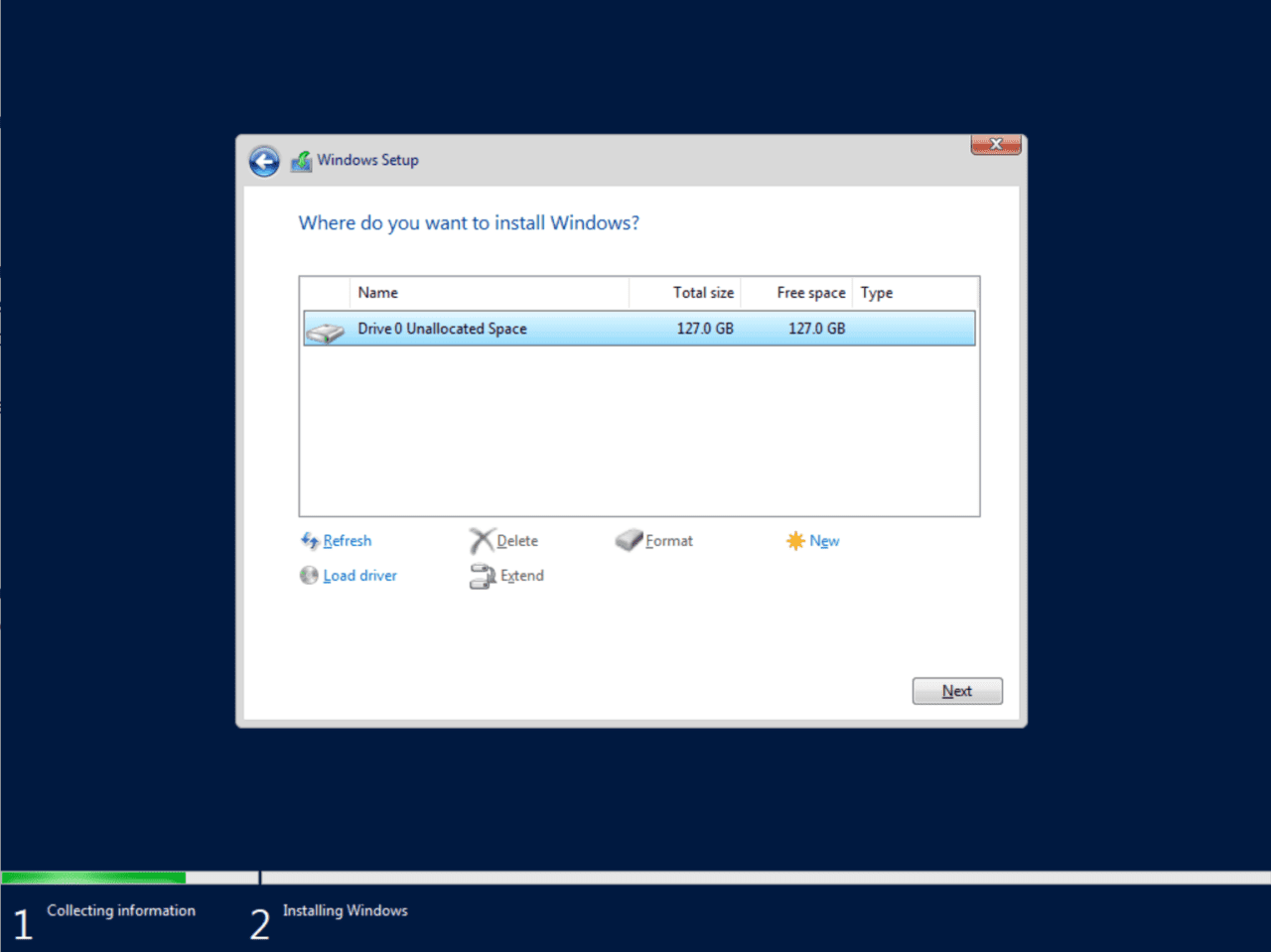 Windows will now copy the installation files from the installation media to the disk and expand the files. This process can take a few minutes depending on the speed of your host device.
Once the first phase of setup is complete, the server should automatically reboot.
You will then be prompted to enter a password for the built-in Administrator account. Type and confirm a password. And click Finish to continue.
After a few seconds, you'll get access to your Windows Server 2019 desktop.
If you want to enable network connectivity, click Yes in the Network dialog on the right of your server desktop.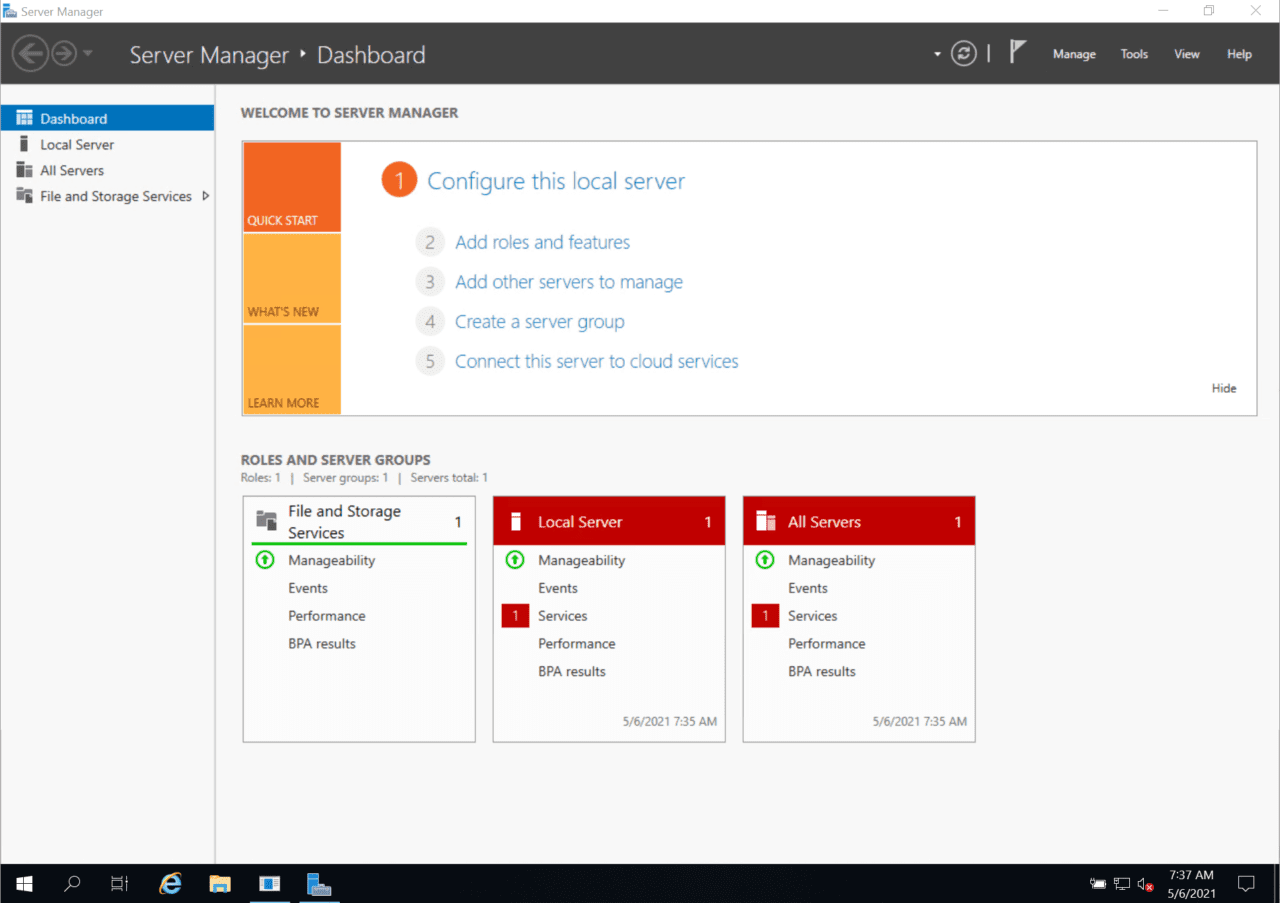 And that's it! Now you can use Windows Server 2019 on your server. If you want to configure Active Directory on the server, check out How to Install Active Directory in Windows Server 2019 (Server Manager) on Petri.