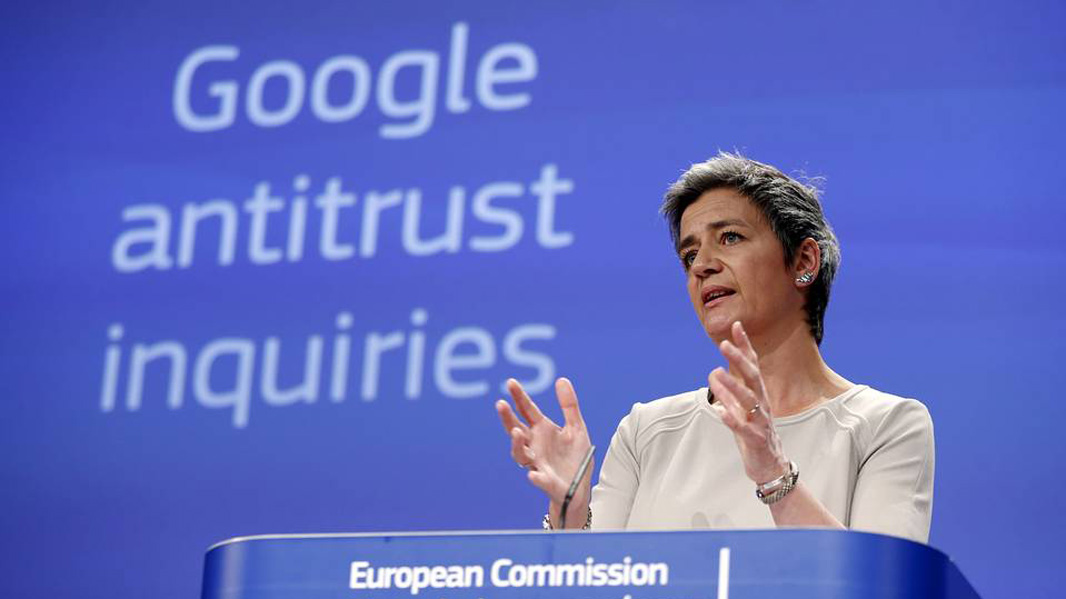 The European Commission this morning announced a third set of antitrust charges against Google, formally accusing the search giant with abusing its advertising and shopping services.
"Google's conduct, based on our evidence, is harmful to consumers," EU Competition Commissioner Margrethe Vestager said in a press briefing. "Google has come up with many innovative products that have made a difference to our lives. But that doesn't give Google the right to deny other companies the chance to compete and innovate."
The charges against Google come via two statements of objections, and they will be familiar to anyone following Google's previous travails on the continent. That is, Google is once again abusing its market dominance by harming competitors so that it can enter new markets.
In the advertising space, Google is charged with harming competition for online ads with its AdSense for Search service, primarily by preventing customers from using rival services.
Citing "a broad range of evidence and data," the EU claims that Google artificially favors its own shopping services in its search engine over those of rivals. "We see that happen very, very, very often," Ms. Vestager said. "This is where we have the strongest evidence and it's the same kind of investigation that we are pursuing when it comes to travel and local search to see if we find a pattern that suggests that Google is abusing a dominant position in general search."
Naturally, Google asserts its innocence.
"We believe that our innovations and product improvements have increased choice for European consumers and promote competition," a Google statement notes. "We'll examine the commission's renewed cases and provide a detailed response in the coming weeks."
Google faces fines of up to 10 percent of it annual global revenues. But given the glacial pace at which the EU moves, its unlike that this case, or Google's two others in the EU, will be resolved anytime soon.