The Friday Funny: Tech Timeout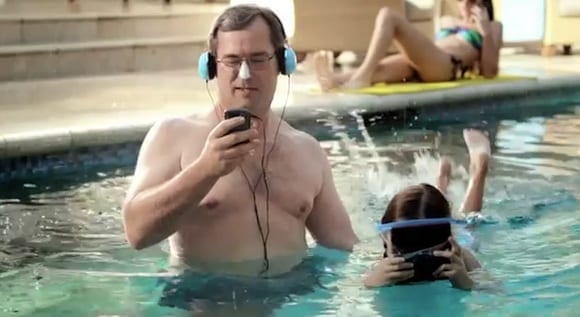 Do your friends and family spend more time staring at smartphone and tablet screens than they do talking to each other? We've all been guilty of tech obsession at times, and now Foresters — a life insurance provider based in Canada — has started a "TechTimeout" campaign that tries to get people to put down their gadgets and behave like the social animals we are. By like, you know, talking to other people in person and stuff.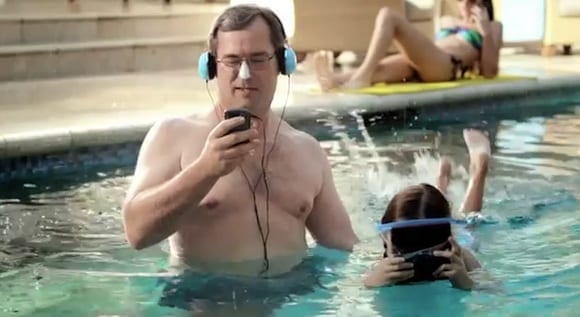 Gadget addiction taken to the water-logged extreme. (Hat tip to J. Peter Bruzzese for the link.)
The company has produced a humorous YouTube video (embedded below) that shows gadget-addicted people blundering into lampposts, pouring scalding coffee on the privates of loved ones while texting a BFF, and participating in water sports while listening to an iPod or saving a virtual world via Gameboy.
Have any funny stories of tech-obsessed co-workers or friends to share? Drop me an email with your thoughts.