If you asked the average consumer who invented the first commercially viable and functional tablet PC, I bet most would say Apple did with the introduction of the iPad. But the facts tell a different story – one that the following image humorously tries to correct.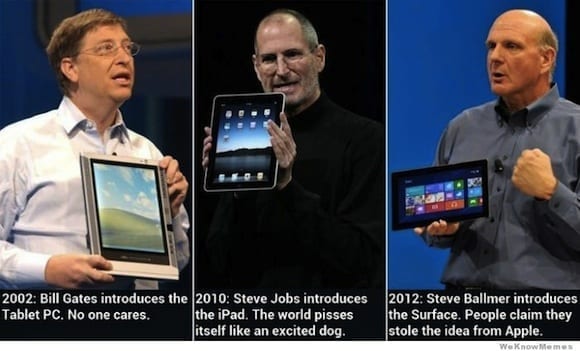 An abbreviated history of the tablet PC (image via WeKnowMemes).
Do you agree with the photo above, or would you argue that the Apple Newton was the first commercial tablet PC? Drop me an email with your thoughts.