The Friday Funny: Star Wars Stormtrooper Guards Google Data Center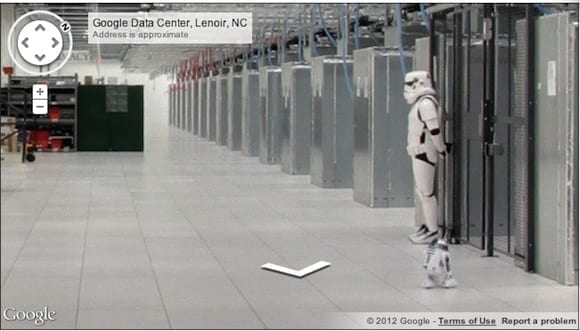 Google has traditionally been very secretive about its sprawling data centers they have scattered all over the globe that power their cloud services like Gmail, Google Apps, and YouTube. That changed with the launch of the Google Data Centers website in October 2012, which lifts a bit — but only a bit — of the secrecy surrounding Google's data center operations. On that site, Google offers visitors to learn more about their data centers by viewing photos, and using a limited version of Google Streetview to explore the interiors of some of them.
One sharp-eyed viewer over at Google Sightseeing spotted something unusual while exploring Google's Lenoir, North Carolina, data center in Street View: a Star Wars Stormtrooper, complete with miniature R2-D2 companion.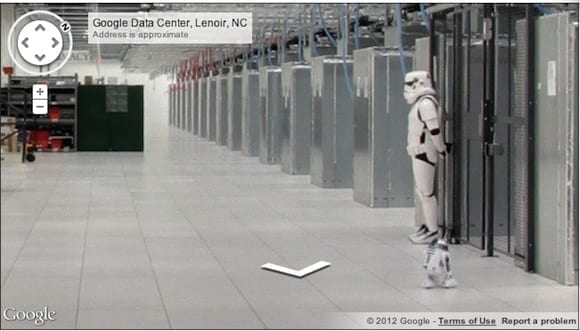 These aren't the servers you're looking for. Move along. (via Google Sightseeing)
It's refreshing to see that Google (or at least in the Google Data Center in Lenoir, NC) has a sense of humor and is a Star Wars fan to boot. Maybe we should introduce them to the Star Wars AT-AT PC case designer?
Have you seen any other interesting Star Wars (or Star Trek) references in the world of IT? Drop me an email with your best sightings, and we'll feature entries we receive in a future blog post.