The First 5 Steps to Take with Windows 8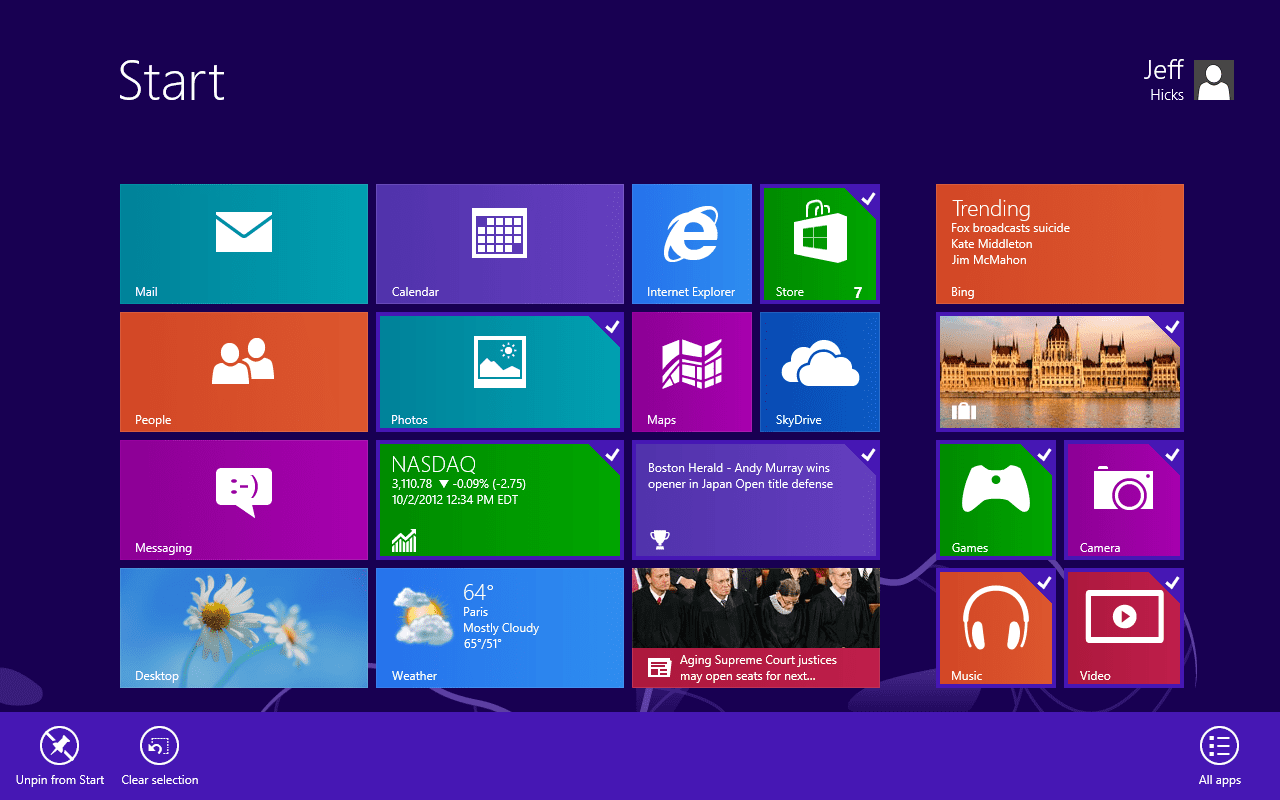 The arrival of Windows 8 has ushered in a new desktop paradigm that I think offers a few challenges, especially when deployed in a non-consumer environment. Personally, I think there is much Windows 8 has to offer for home users and especially those with tablet devices. But for the rest of us, there's more work to be done after the initial install.

There are five tasks most IT pros will tackle when deploying Windows 8. It remains to be seen how many of these tasks can be automated. For the sake of this article, I'm going to go through each of the steps I take manually with a fresh Windows 8 install.
Clean Up the Start Screen in Windows 8
The first task is to clean up the Start (formerly known as Metro) screen. Most of the default tiles are for programs I'm never going to use in a non-consumer environment. On the Start screen, hold down the CTRL key and click the tiles you wish to manage. I've selected a number of them in Figure 1.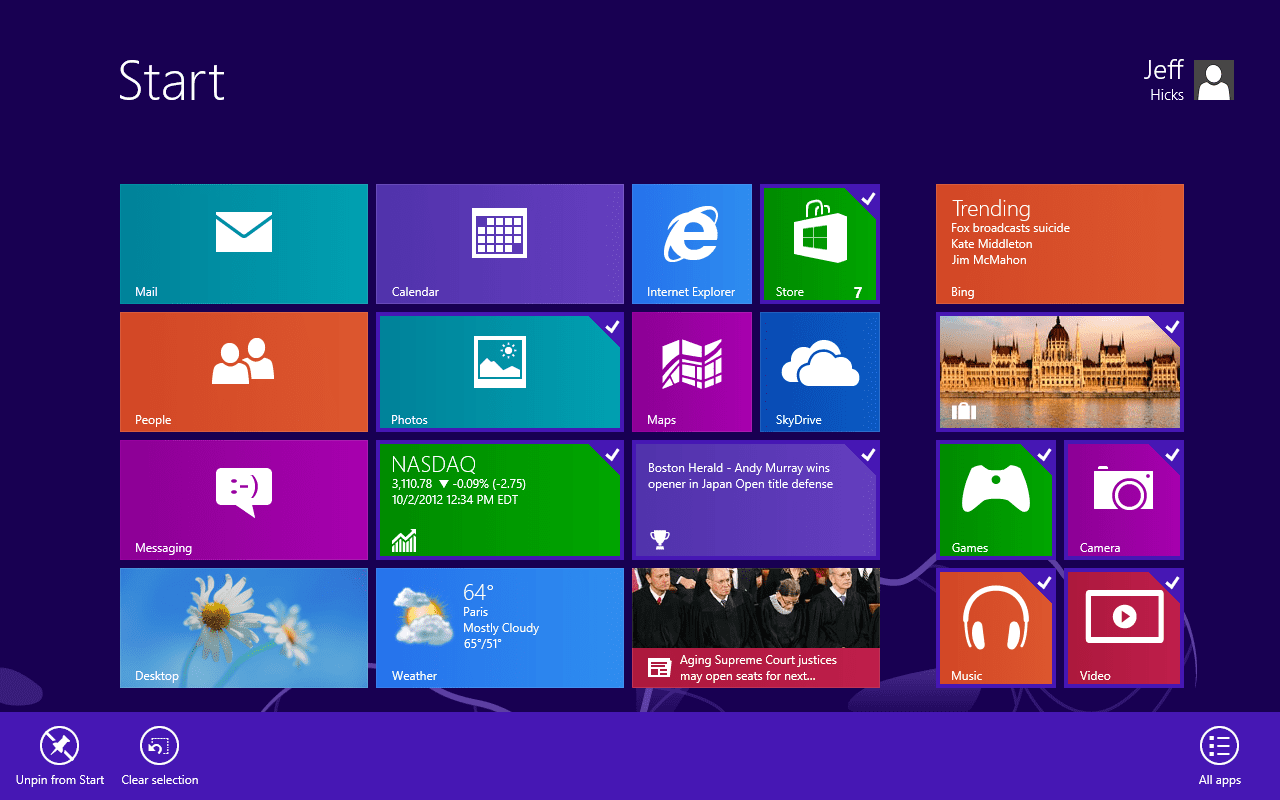 I can now click Unpin from Start to remove them. The apps are still installed but are gone from view. If you want to totally remove the app, right-click on the Start screen to bring up the All Apps icon and click it. From here you can see all applications. Here in Figure 2 you can see how I right-clicked an app.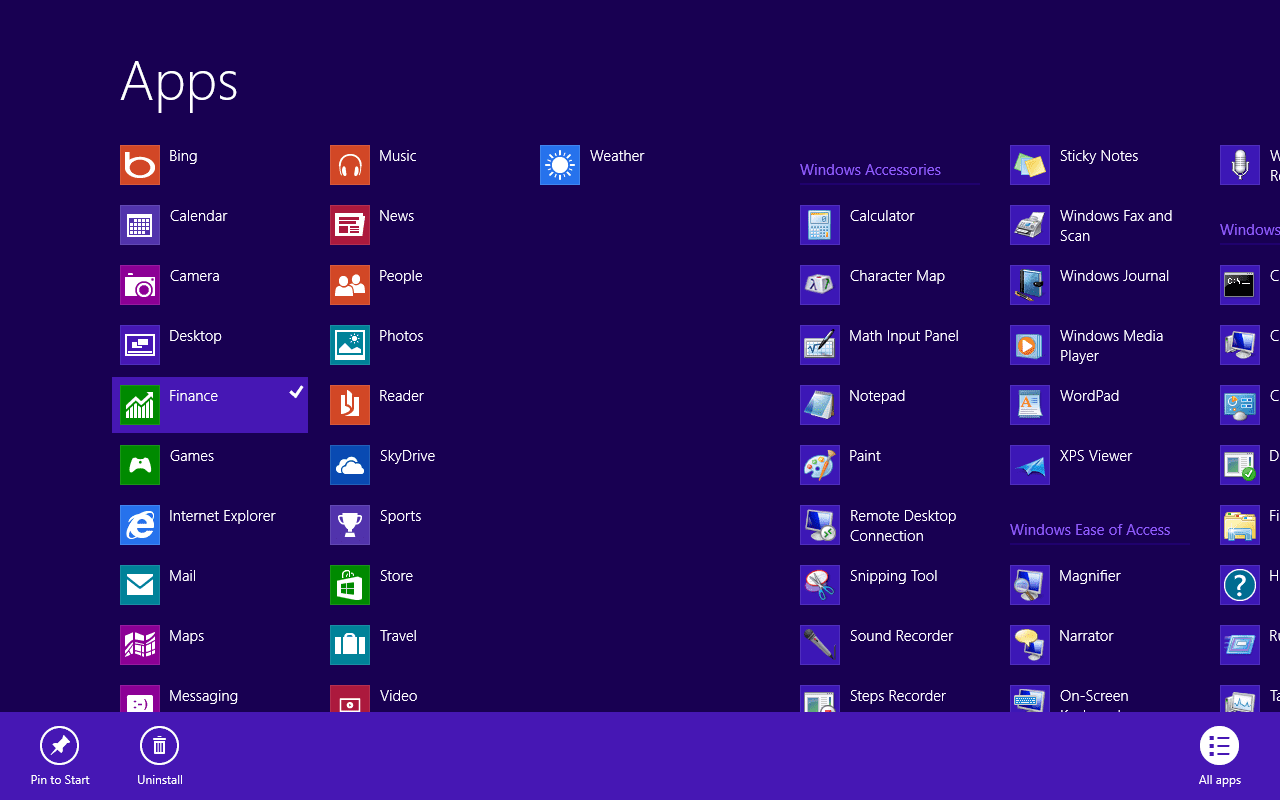 Now you can click Uninstall and follow the prompt. Unfortunately, you can't select more than one application to uninstall at a time. You can also uninstall directly from the Start screen, but again with only one app at a time.

Adding Pins in Windows 8
While I have all applications open, I now add apps that I use often to the Start menu and/or the taskbar. Again, you can only select one app at a time. In Figure 3, I've selected Windows PowerShell.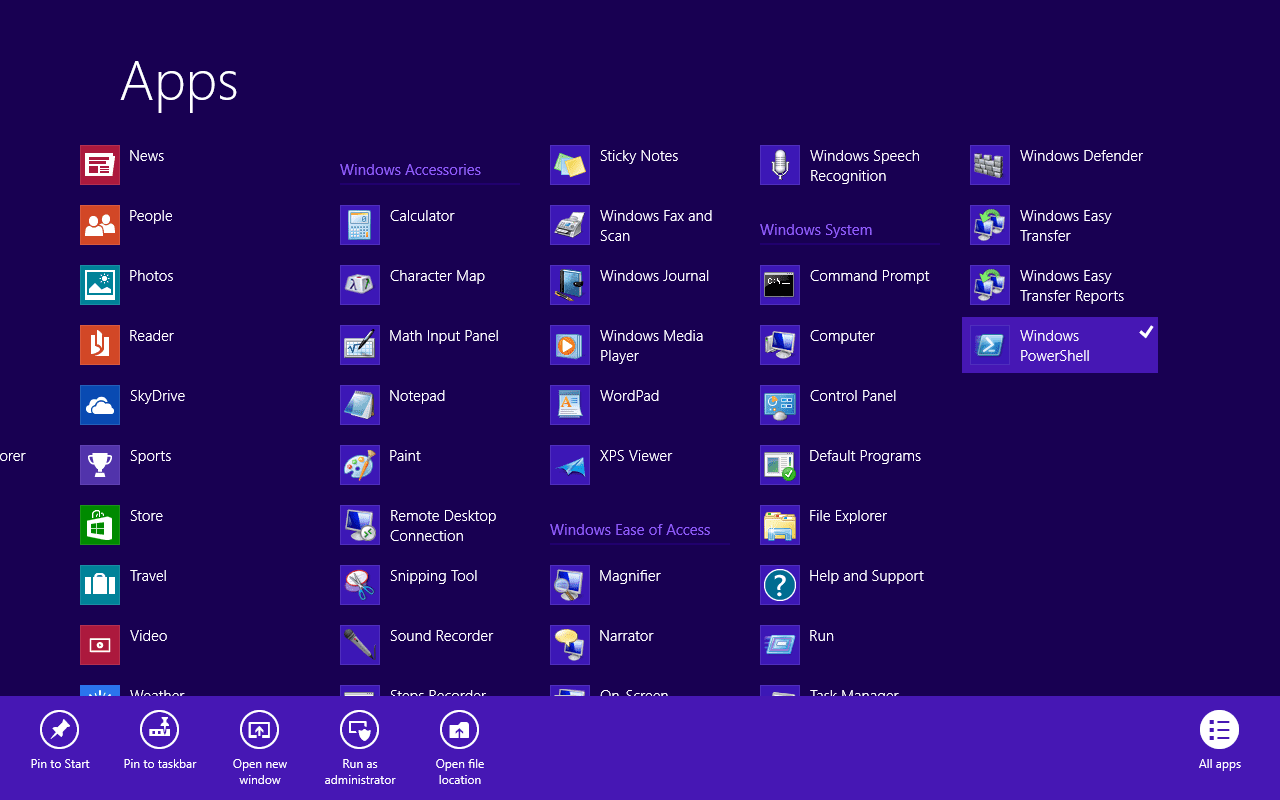 From here I can click Pin to Start. To take other actions such as Pin to Taskbar, I have to select the app each time. I typically pin PowerShell and Control Panel to the Start Screen.
Update PowerShell Help in Windows 8
Next, I need to update PowerShell Help. Updating Help requires administrative privileges and an elevated session. I need to right-click PowerShell and select Run as administrator either on the Start screen or from the taskbar. At the prompt I can now run:
Not everything in PowerShell has updateable help files yet, so expect a few errors.

Get Updates in Windows 8
Next, I need to update Windows Defender definition files and potentially other Windows updates. Depending on your environment you may already have this covered. But to do this manually, I can update Windows Defender by pressing the Windows key to bring up the Start screen and then start typing "Windows Defender." This will find the application as in Figure 4.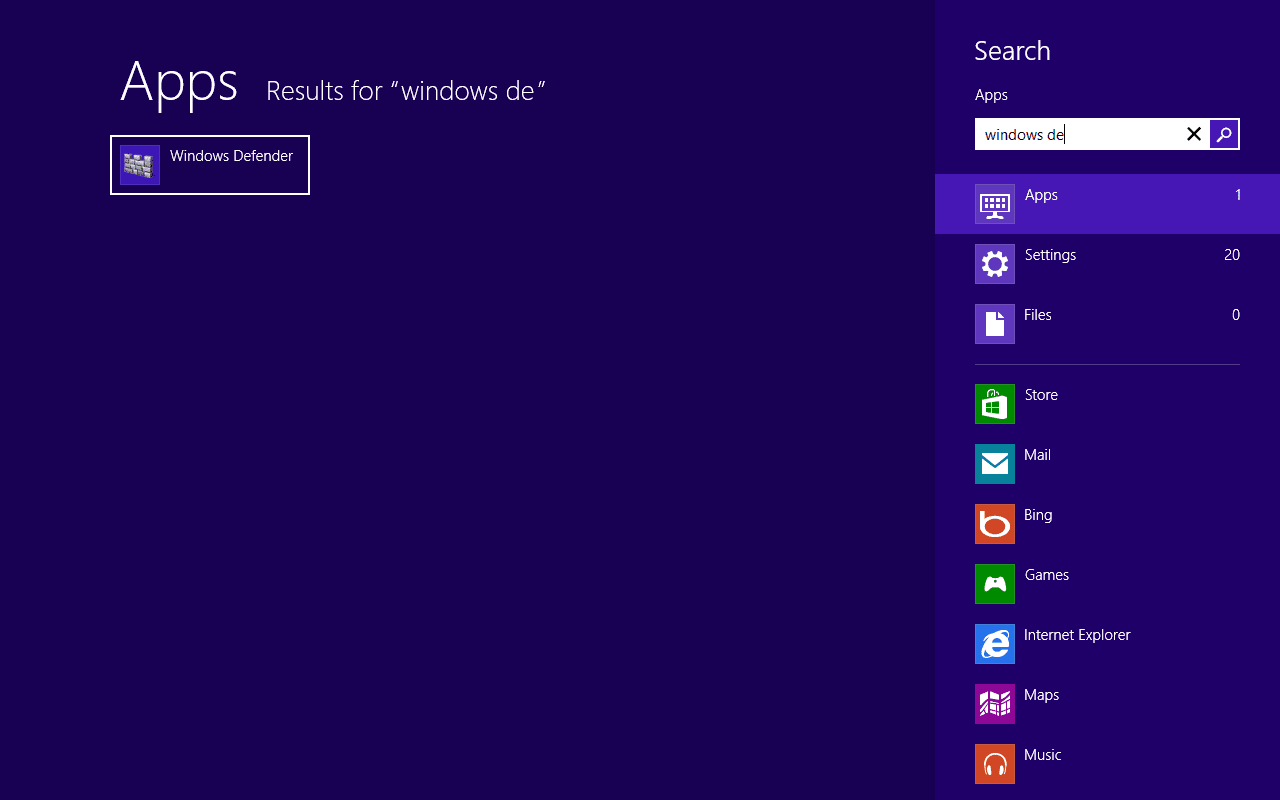 From here I can run the program and use the Update tab. For everything else, use the Control Panel to go to System and Security\Windows Updates and take it from there.
Add a Shutdown Link to Windows 8
Lastly, and this is purely optional, is to add a shutdown link. Granted, it isn't that taxing to use the keyboard shortcut Windows Key + I (that is an I as in 'inches') and then click the Power icon. But sometimes it is handy to have a shortcut. There are a number of ways you can shut down the computer, so for this example I'll go ahead and use trusty ol' PowerShell.
From the desktop, right-click and create a new shortcut. In the first screen type this command:
​Powershell –noprofile –command Stop-Computer
You can see how I did it below in Figure 5.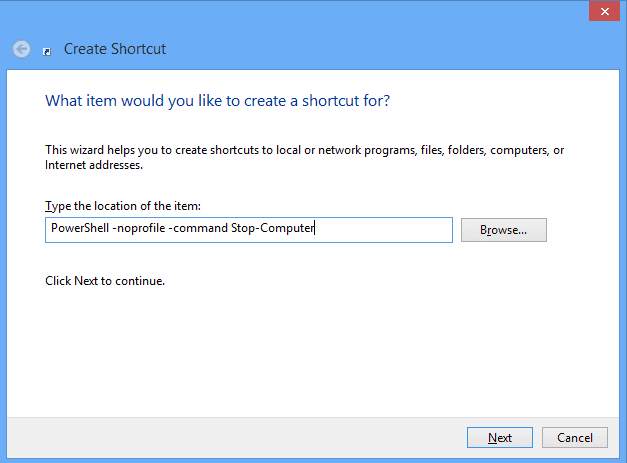 Click Next. In the next screen, give your shortcut a name like "Shutdown Computer," and then click Finish. Then double-click the shortcut to test. If you are satisfied, you can right-click on the shortcut and add it to the taskbar and/or Start screen. This is very handy if you want to create the shortcut somewhere other than the desktop but still be able to easily access it.
These are by no means the only tasks you might want to do on a fresh Windows 8 install, but they are things I have found that make the computer much easier to use and more efficient.