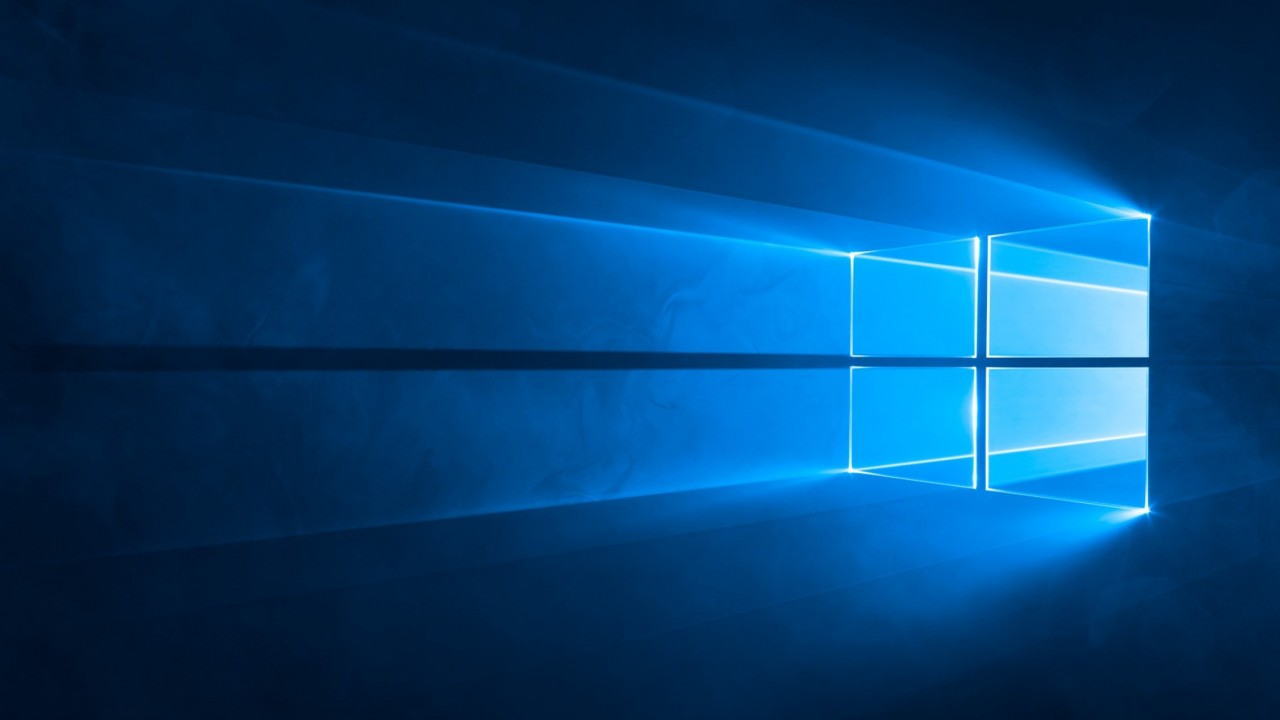 Windows 10 Redstone 4 reaches RTM and Microsoft announces the availability of a preview version of Windows Server 2019.
Windows 10 Redstone 4 Reaches RTM
Windows 10 Redstone 4 build 17133 was released March 27th and this is the version Microsoft watchers believe will be the RTM build. Microsoft also released ISO files for build 17115 to Windows Insiders on the fast ring. April's Patch Tuesday should see build 17133, or what will be known as the Spring Creators Update, rolled out to Windows 10 users on modern hardware. Although, by that time, there will likely already be one or more cumulative updates to fix any last-minute issues. As with the last feature update for Windows 10, the rest of us will receive the new update as part of a phased rollout.
Windows Server 2019 Preview Released
Windows Server is updated at the same cadence as Windows 10. But if you are on the Long-Term Servicing Channel (LTSC), the next version of Windows Server for you will be released in the second half of this year. There have been several iterations of Windows Server 2016 on the Semi-Annual Channel since it was first released, the last of which (Windows Server version 1709) was released in September last year alongside the Windows 10 Fall Creators Update.
Windows Server 2019 will roll up all the changes in the semi-annual versions of Windows released since Windows Server 2016, bringing cloud and on-premises closer together with new hybrid scenarios. It will also include Project Honolulu, a web-based GUI for managing Windows Server. Microsoft hopes that Project Honolulu will make it easier for customers to integrate Azure services, like Azure Backup and File Sync, with on-premises systems without disrupting line-of-business applications.
For more information on Project Honolulu, see Getting Started with Project Honolulu on Petri.
Windows Server 2019 will see Shielded VMs cooperate with Linux and VMConnect provide better troubleshooting support for Shielded VMs running both Linux and Windows Server. Encrypted Networks is new and will let organizations encrypt network segments to protect data flowing between servers. Windows Defender was added to Windows Server 2016. Windows Server 2019 will additionally embed Windows Defender Advanced Threat Protection (ATP) to provide access to deep kernel and memory sensors, resulting in better performance and anti-tampering and enabling administrators to set up response actions on servers.
Microsoft is planning to reduce the image footprint of Windows Server Core by a third, which will in turn improve container performance. Enhanced Kubernetes support, in the guise of improvements to compute, storage, and networking components of Kubernetes clusters, is planned for Windows Server 2019. Although, it's not clear whether Kubernetes support will come out of beta in this release. The Windows Subsystem for Linux (WSL) will also be available in Windows Server 2019.
In Windows Server 2019, Microsoft is improving support for HCI by adding scale, performance, and reliability improvements. A hyper-converged infrastructure (HCI) should be fully software-defined. Plus, there will be the ability to manage HCI using Project Honolulu.
If you want to try out the preview version of Windows Server 2019 now, you'll need to sign up to the Windows Insiders Program for Business here.
Twitter PWA Makes Its Way to the Microsoft Store
Progressive web apps are, according to some, a savior for Microsoft's ailing app Store and UWP. If you haven't heard about PWAs, they work cross-platform and use service workers to give users an app-like experience in the browser. While Google will support PWAs directly in Chrome, Microsoft is taking a different approach. Users will discover PWAs in the Microsoft Store and developers can extend the capabilities of PWAs to access Windows 10 features, like Action Center notifications.
Twitter is first big player to get a PWA into the Store and it is available now to users on Redstone 4. This is important because the current Windows 10 UWP Twitter app hasn't been updated in a while and lacks some important features that are available in Twitter's apps on other platforms. The move to PWA will see Windows 10 users get updates at the same time as other platforms. Microsoft also released an early alpha version of a PWA for Teams this month but it is only available for a limited set of testers.
Microsoft Store Gets Dedicated Devices Tab
This month, the Microsoft Store picked up a Devices tab across all supported versions of Windows 10. The new tab allows users to buy Surface devices, other types of hardware and bundles from Microsoft, and hardware from Microsoft's partners.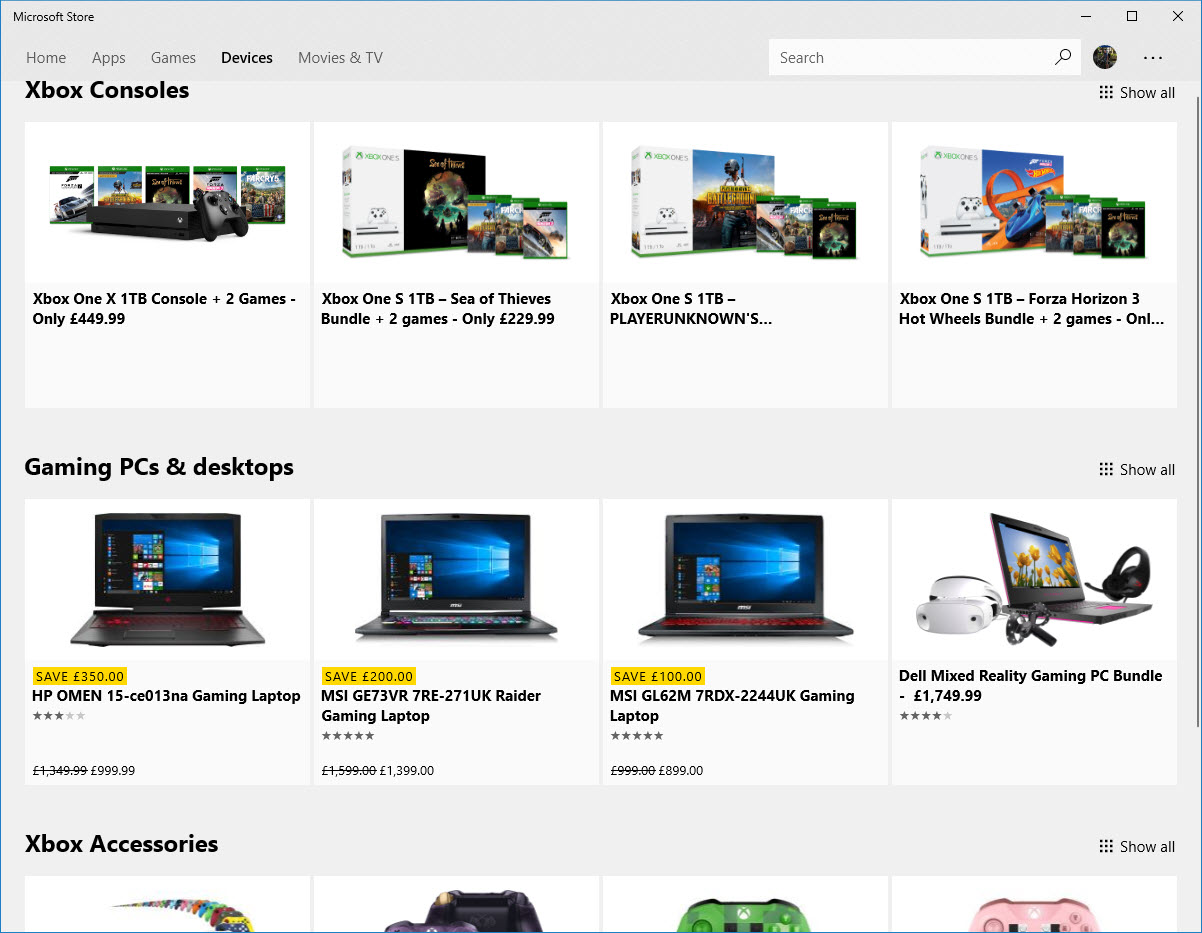 Microsoft Releases Windows 10 Redstone 4 for HoloLens
HoloLens hasn't received feature updates like other editions of Windows 10. In fact, there hasn't been a feature update since the Anniversary Update in 2016. But that's about to change as this week Microsoft released a preview version of Windows 10 Redstone 4 for HoloLens, build 17123. The new build focuses on adding Mixed Reality features for HoloLens, including improved capture and audio immersion, auto-placement of 2D and 3D content on launch, fluid app manipulation, and Media Transfer Protocol support to allow desktop PCs to access photos, videos, and documents on HoloLens. Microsoft didn't give any further information about when Redstone 4 will be available as a general release for all HoloLens users.