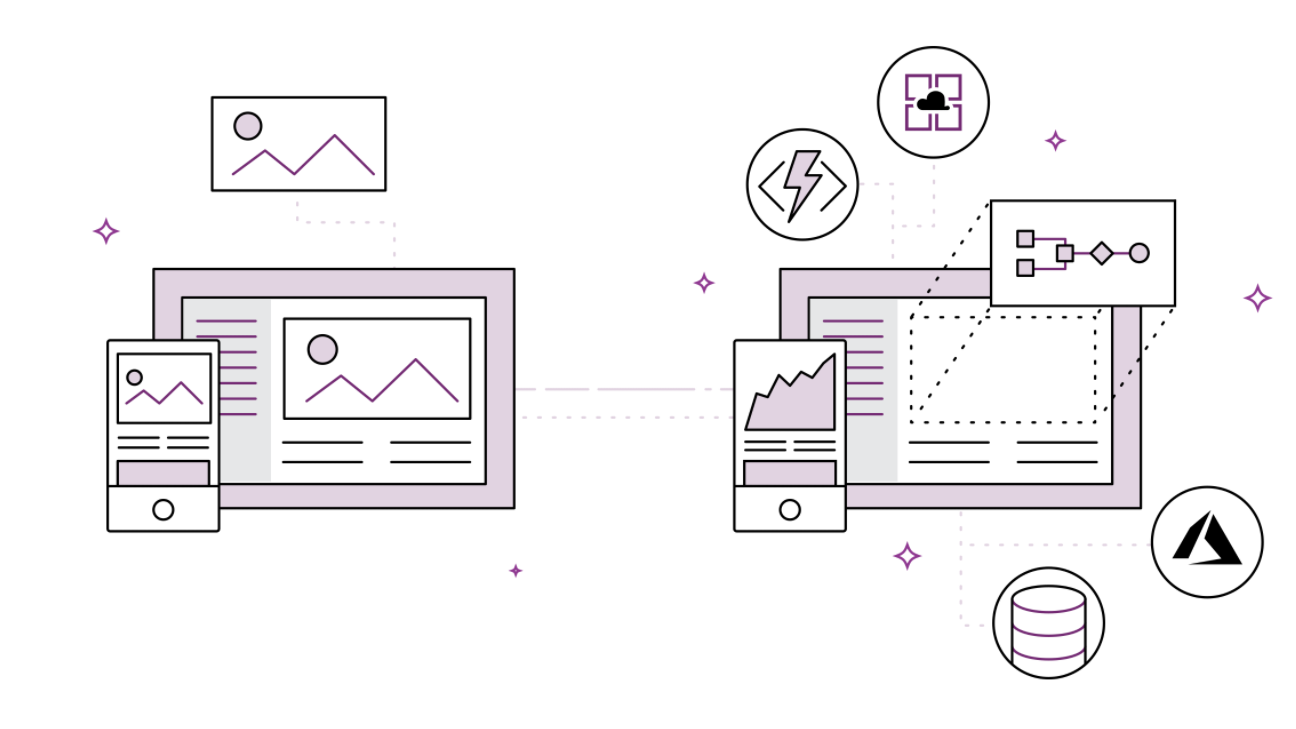 With Build being this month a lot of the announcements came out via Build and while it is a developer conference I would say most of the stuff is not traditional dev focused. I would also mention that almost nothing here is applicable today, they are more where are we headed. Speaking of headed, if you are in my half of the world we are headed into summer. So that is exciting.
Power Apps – Roadmap for single app authoring experience (app convergence)
Microsoft knows that today there is Canvas Apps people (like me) and Model-Driven Apps (not me) all under the Power Apps umbrella. As we continue to push forward they have a dream where we all come together and it looks like the new Modern App Designer will be the way.  In theory, it lands in June for us to start playing with. Shall be interesting.
Power FX will let you build apps using words thanks to GPT-3
Interesting. The idea is in your Power Apps apps you will be able to go in and say make me an app to show customers who think Shane is awesome and they love Chewy and it will write the formula for you. Interesting. I will be honest as the guy who doesn't get to build easy apps anymore I have my doubts but I think I am just a grumpy old man. I think a lot of the apps out there are that straight forward and this will let a whole nother wave of low code/no-code developers flourish. Shall be… interesting.
Our own Brad Sams had a bit to say about it here: Power FX with GPT-3
Power Automate Process Advisor goes full release
Question 1 – What the heck is Process Advisor? I didn't know so I had to figure it out. Turns out it is a tool that allows you to map out your processes (think Visio) and then it analyses the processes for you. Now if you just do one process it doesn't help much. The idea is if you map lots (all?) of your business processes then the analytics is very insightful. It exposes, bottlenecks, redundancies, and shows you where you could gain the most by automation. It is like one of those fancy management consultants without all of the fun meetings they cause. Anyway, it is now in general availability so might be worth kicking the tires on.
Power Apps for Teams – new template apps
If you have been working with Power App and Dataverse for Teams you know there are some great template apps that Microsoft released along with the source code. They are pretty awesome. Good news. They just pushed three more: Perspectives, Boards, and Profile+. Learn more here.
Power BI Premium has Goals in Preview
Does your business have goals? Do you use Power BI? Then this new tool makes a lot of sense to check out. The idea is you can quantify and measure your goals with pretty scorecards and without reinventing the wheel. Early in my career, someone taught me the best way to get support for your ideas and change was to tie it to business goals. Step one in that process would behave everyone on the same page on what exactly it is we do here at the company.  So go kick the tires on this one and at least make sure you can visualize the goals you care about.
New Connectors this month
Another month of no earth-shattering connectors but that is okay. It does show the ecosystems continue to grow as more and more specialty tools show up to the party. I am actually playing with some IOT stuff via Power Apps and Automate. It would be really nice if they would show up to the party so I didn't have to keep attacking an undocumented API. But, I digress, you can check out the six new connectors here.