Everything You Need to Know About SharePoint -- June 2018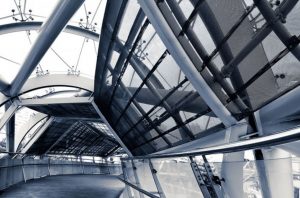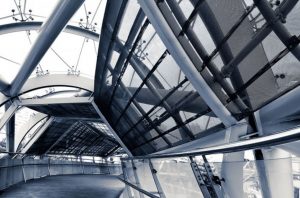 Anybody else needing a vacation? I sure do. The summer is flying by. The good news is I am writing this while I am waiting on my tee time to come. Golf is wonderful. Anyway. This month, we are going to cover the SharePoint announcement with a little summertime flare.
On to the show…
The SharePoint Starter Kit – Great Tool, Misleading Name
The awesome team at the SharePoint PNP team just released the SharePoint Starter Kit. This is an amazing set of tools but a terrible name. Why? Because the name implies it is for someone starting out with SharePoint. That isn't the case. It is more like for someone starting out with Group sites, Hub sites, SPFX, and a bunch of the other cool new pieces. Don't get me wrong, I love the kit, I just don't want you to dismiss it based on its name. I also will give you a gentle reminder. The solution is meant to put everything into action and show you what is possible, use it in a sandbox. It is not meant to be your production SharePoint environment. You can steal pieces (like the web parts) and put them in your tenant but please don't deploy the whole thing and customize it to make your intranet. Please. If you want an intranet in a box, there are vendors for that. This ain't that. Please, remember the children and the Fab 40. Oh yeah, and it is open source, so grab the source if you are so inclined to peek under the hood.
Finally, Repeating Tables in PowerApps Like You Had with InfoPath and SharePoint
This may be my crowning achievement for the year. After months of work and getting a PowerApps bug sorted, it is now possible to have repeating tables in PowerApps. This is fully featured and easy to use for the end users. You can tab between fields, edit and delete line items, automatic summation and more. Better yet, because PowerApps are so flexible, you could use this same design to build on SQL, CDS, or any other data storage platform you want. I am as excited as fireworks on the fourth of July. Check out the article on <BRAD>PowerApps Repeating Tables<BRAD> and finally, stop building things in InfoPath.
New SharePointy PowerShell
The SharePoint Online Management shell got a new set of cmdlets this month. This is mostly around Hub sites and some other features. The main reason I mention it here is to remind you that it is a thing and something you should be using. They are up to 137 cmdlets, most of which are functionalities that are only available from PowerShell. That is a far cry from the 30 something cmdlets we had back at release. So just keep an eye peeled in that direction. Also, don't forget, if you want to do more functional things with SharePoint and PowerShell, you should install the PNP cmdlets. They are kick butt and let you work with the content, not just the functionality.
Known Folder Move
This is hot off the presses but since I was playing golf yesterday and didn't finish this article, you benefit. Classic Win-Win. Anyway. The OneDrive team just released Known Folder Move. This awesome feature is for enabling your Desktop, Documents, and Picture folders to be synced to OneDrive in one press of the button. For me personally, this will be awesome. Those are the only places on my system I keep things that aren't in OneDrive today. Soon as the feature is live, sometime in July for most of us, I will be fully protected. Even cooler? If you are the IT Admin, there will be Group Policy controls where you can push down these changes to your users. OneDrive team for the win again.
SharePoint and Teams Better Together
Sticking with my thoughts from last month, Microsoft keeps nudging us to Teams. The idea being that Teams can be a single pane of glass for bringing all of our collaboration into one location. Think about Outlook, Skype, and SharePoint all being pulled together to help us avoid context switching. As I said last month, I still haven't made the plunge but I feel obligated to make sure I am at least keeping it on your radar. This month, my buddy Bob German wrote a piece on how SharePoint and Teams are better together on the Microsoft blog. I think it is a good read if you are like me and still wondering why they are so hot and heavy (like my golf bag) on this Teams thing.
See Something, Say Something
Okay. I may have stolen that from the TSA while I was at the airport but still a note I wanted to pass along. Keeping up with all of the changes and interesting things for SharePoint and Office 365 is crazy town for me. So this is my simple request to you. If you see something you think I need to share in this monthly post, tell me. Send me a tweet with a link to @ShanesCows. I am always open to suggestions and ideas. And if I use your link, I will be sure to give you credit if you want it.
Till next time
Shane