How to Enable an Administrator Account in Windows 8
As is the case with previous versions of Windows, you may find yourself in a situation where you're logged into a Windows 8 client (Professional or Enterprise Edition)  that doesn't have an active administrator account. Thankfully, activating the account is a straightforward process.
(For more, see our previous articles: "3 Ways to Enable the Built-In Windows 7 Administrator Account," "Adding the Administrator's Account to the Vista Welcome Screen," and "Add the Administrator's Account to the Welcome Screen in XP Pro.")

Enabling an Administrator Account in Win8
You'll first need to open an elevated command prompt in Windows 8. This will allow you to open up a command prompt as an administrator, even if you're not logged in as one. Let's walk through the process step-by-step.
1. While logged in to either the Windows 8 Start Screen or the traditional desktop, use the Windows Key + X keyboard shortcut to open up the Windows 8 Quick Access Menu.
2. Select Command Prompt (Admin).
Figure 1: The Windows 8 Quick Access Menu, activated by using Windows Key + X
3. Depending on your UAC settings for Windows 8, you may get a user access control dialog box like the one shown below in Figure 2. Click Yes if the prompt appears.
Figure 2: Windows 8 User Account Control window
4. Type lusrmgr.msc in the newly-opened command prompt window and press Enter.
Figure 3: The Windows 8 command prompt
5. A window entitled lusrmgr – [Local Users and Groups (Local)] opens. Open the Users folder, and you'll see a list of all the local users on the current PC. Right-click on the Administrator account and choose Set Password.
6. In the "Set Password for Administrator" Window click Proceed.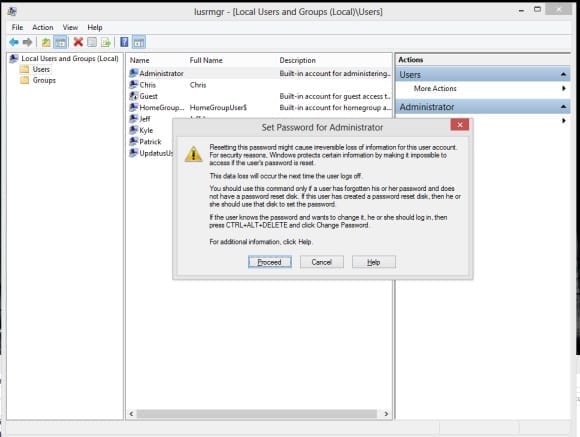 Figure 3a: The Local Users and Groups (Local) window
7. Enter the new password and confirm it, then click OK.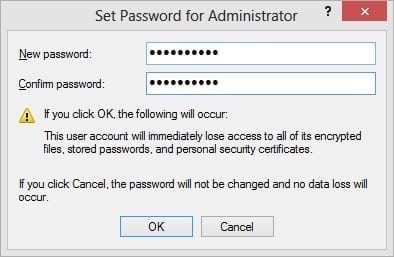 Figure 3b: The Windows 8 Set Password for Administrator window
8. Now right-click on the "Administrator" entry and then select Properties.
Figure 4: Selecting Administrator properties
9. In the "Administrator Properties" window that opens, make sure that the "Account is disabled" checkbox is unchecked. Then click OK.
Figure 5: Enabling the Administrator account
The Administrator account should now be activated and ready to use!