If you are signing up for a free account to use with Microsoft Teams, you might see a few options available. This might seem confusing compared to Zoom and similar apps, but there's a good reason for it. Teams is a service built on top of several Microsoft products and depending on whether you are using it for work, home, or school, it has different features available. Fundamentally though, it's a chat-based collaboration tool and every version of Teams has group chat at its core.
Teams for Friends and Family
The newest free Teams offering is designed to help connect friends and family together – to organize family gatherings, football practice, and other groups outside of work. From Microsoft's perspective, it fills the gap that WhatsApp groups or Facebook groups have been trying to fill but usually struggle because in most families they'll often be a few people who don't use Facebook and WhatsApp groups struggle with multiple threads; both are not great when sharing files and other useful information.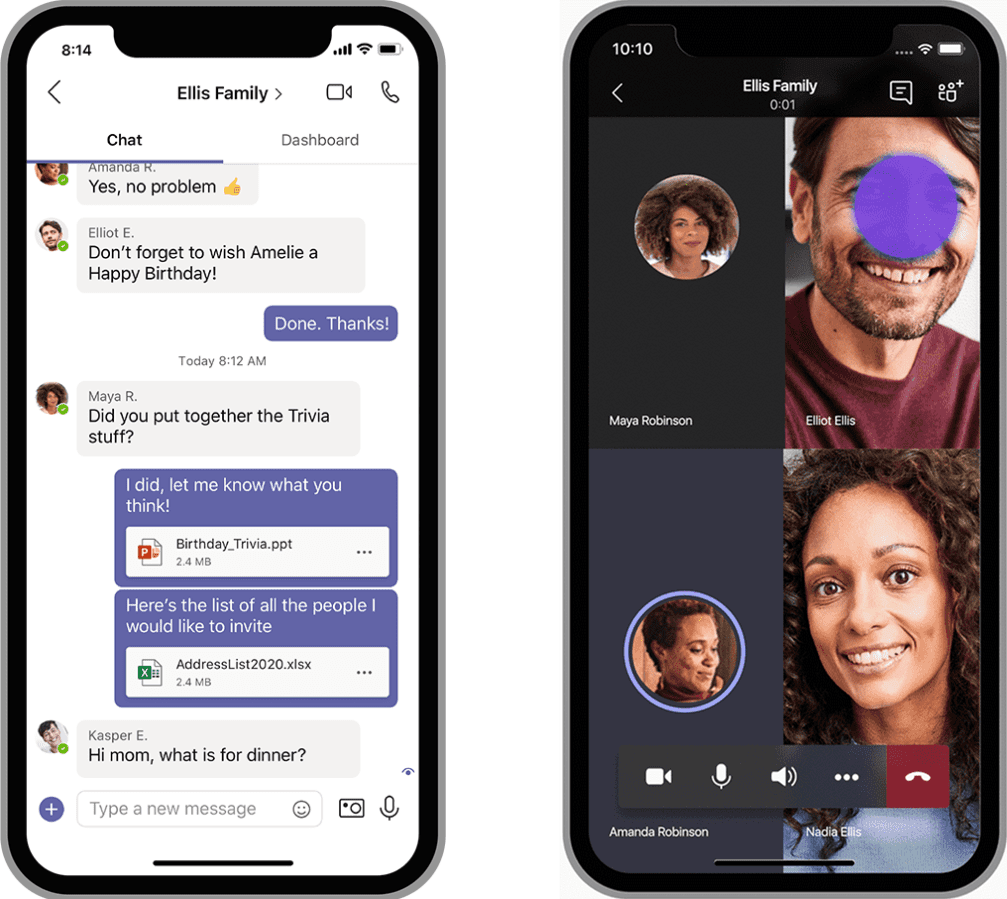 What Teams for Friends and Family isn't is Microsoft's competitor for Zoom. Over the last few months, what Microsoft hasn't been quite so vocal about is the underlying improvements that Skype has been getting.
Skype and Teams remain closely related and the underlying engine for calling and meetings in both products remains very similar. Many of the latest improvements you'll have seen in the business version of Teams have also reached Skype as well, including background blur and background effects – with the current version even including some of the same set of built-in backgrounds as well as allowing you to choose your own.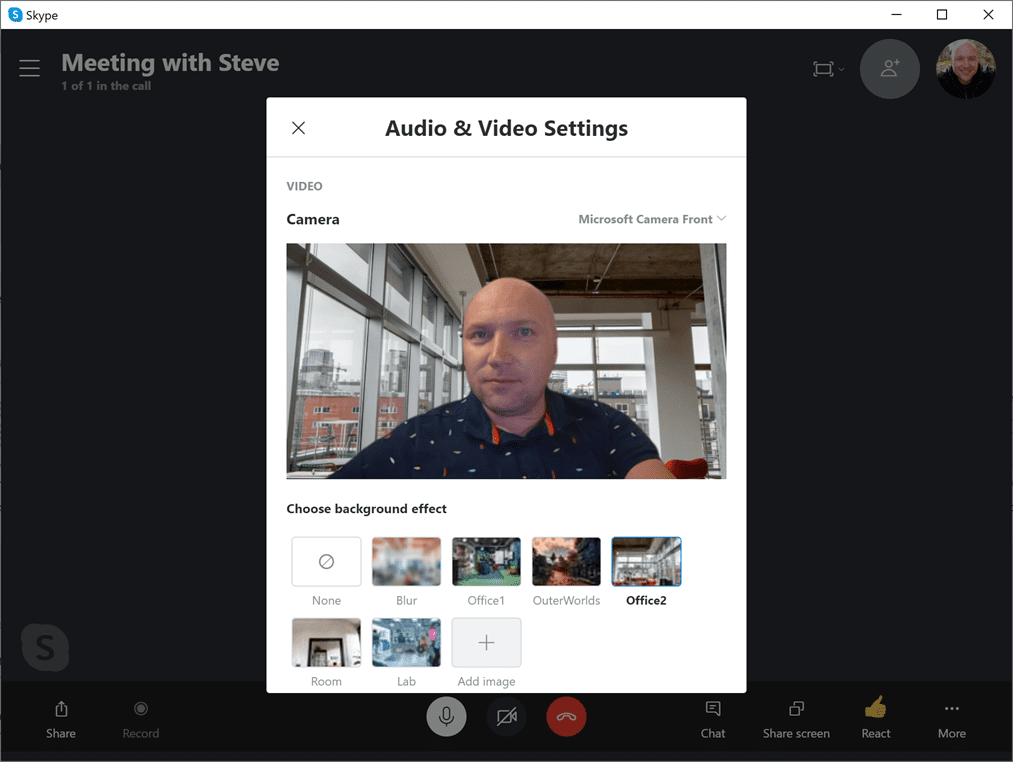 Just like the business version of Teams, you can join meetings via the web browser on desktop, and some Teams features, like reactions, have already reached Skype meetings – but others, such as Together mode haven't been included with Skype.
You don't need to sign-up on the web for the free version of Teams for family and friends. If you do try, then you'll be presented with an option for how you want to use it. When you choose for Friends and Family, you'll be directed to both Teams and Skype.
If you want group chat and file sharing for your friends and family and use it for group calls, install the Teams client on mobile and sign-in with your personal Microsoft account.
If you want to host video meetings with friends and family for free though, then your go-to remains Skype, which you can sign-in to with your personal account.
Teams Free for your business
If you run a small business and you want to use Teams, then there's a different, business-focused version of Teams, available. When you choose For work and organizations from the sign-up page and don't already have Microsoft 365 for Business, then signing in with your personal Microsoft account will sign you up for a cut-down version of the Teams version included with business subscriptions for Microsoft 365 and Office 365.
This includes the chat-based collaboration features businesses enjoy and includes the latest meeting features, including Together Mode and Large Gallery view. This free version of Teams is available on mobile, web, and PC and Mac desktop.
The paid-for version of Teams that comes as part of business Microsoft 365 subscriptions does take time to set up as it includes Exchange Online email, SharePoint Online, OneDrive for Business, and other products and is tightly tied into these services, and typically requires these to be configured.
The free business version of Teams can be upgraded to a full business Microsoft 365 subscription, but in the free version it doesn't depend on these other services. That makes it easier to schedule meetings, as it doesn't require integration into your existing Calendar and uses your personal OneDrive for file sharing. While in the paid-for version of Teams, you'll create user accounts for every member of staff, the free business version of Teams uses personal Microsoft accounts for sign-in.
This means that as well as providing group chat for your business, you can host Teams meetings using all the latest Teams features, and simply share a link to the meeting to colleagues or customers.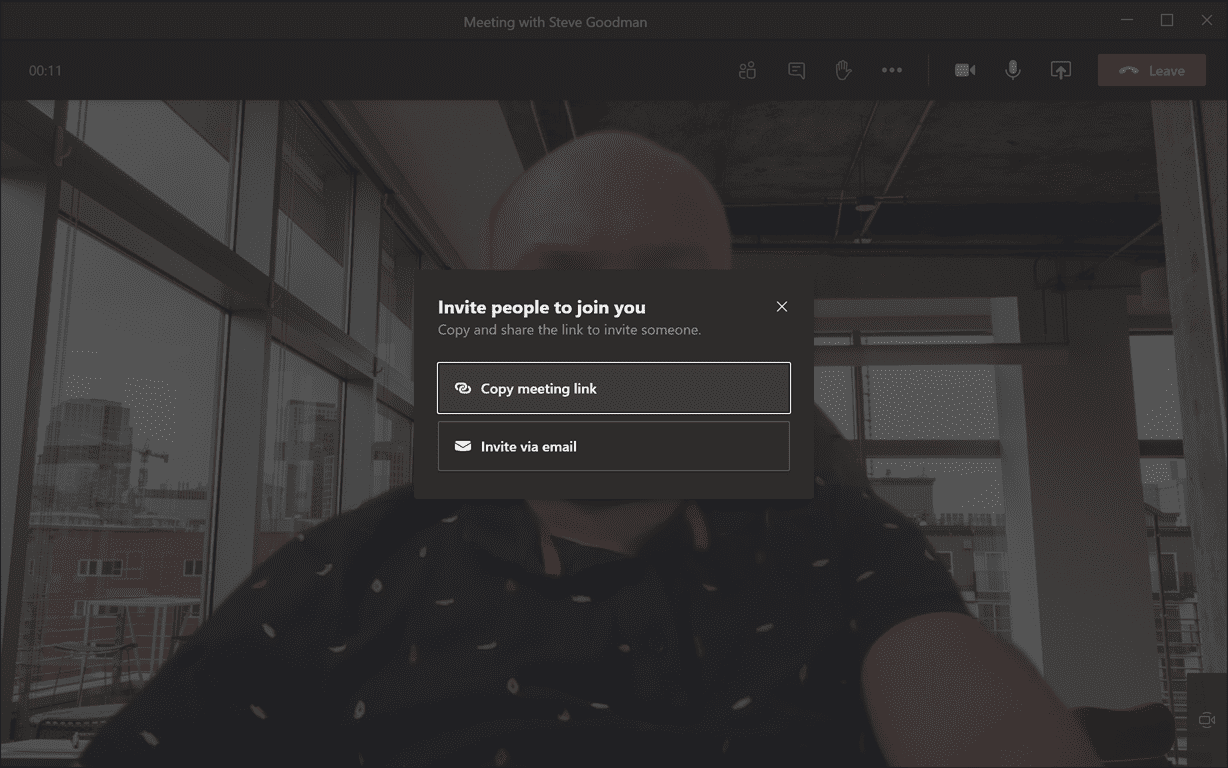 If you want to use the free version of Teams for your business, then make sure when you sign up for Teams Free you choose for work and organizations as part of the sign-up process.
Teams offerings are as clear as Microsoft 365 offerings
Just like Microsoft 365, the versions of Teams offered have the same name, share common aspects – like chat-based collaboration – but are not the same. Microsoft 365's home offerings are different from their business and enterprise counterparts – and don't include Teams. If you are looking to use it at home though, nothing will stop you signing up with your personal Microsoft account to either offering; just be aware that each is intended for a different purpose.