Today Microsoft is rolling out Windows 10 as a free upgrade to Windows 7 and Windows 8.1 users in 190 countries around the world. To celebrate the occasion, I'm highlighting what I believe to be some of the best Windows 10 features that truly make this operating system an impressive upgrade from Windows 8 in terms of productivity and security.
A Modern Browsing Experience with Edge
Internet Explorer has had a 20-year run since its introduction alongside Windows 95. With that said, Internet Explorer has suffered from market share loss throughout its lifetime, where browser usage decreased from 95 percent to 60 percent in recent years. Paul Thurrott has attributed the fall in usage to Microsoft's dedication to serving customers that routinely refuse to upgrade their infrastructure, along with the firm's decision to fall by the wayside on updates to Internet Explorer. You can read more about his take on the history of IE, "What Is Microsoft Really Doing with Internet Explorer?" These mistakes resulted in an outdated browser that couldn't effectively compete with Firefox, Chrome, and Safari, which were strong offerings that stayed up-to-date with web and mobile browsing standards.
With Windows 10, Microsoft is attempting to change Internet Explorer's lackluster legacy with the introduction of Edge as the go-to modern web browser. Microsoft has worked hard to strip Edge of legacy features that are no longer supported by the firm, such as ActiveX and VBScript, which has resulted in a more lightweight and trimmed-down codebase. Edge is a welcome and impressive improvement to Internet Explorer, where the new browser features several different capabilities that are geared toward a mobile browsing experience. Petri IT Knowledgebase contributor Russell Smith has done a great job outlining these features in his article, "Living on the Edge: Microsoft's New Browser for Windows 10."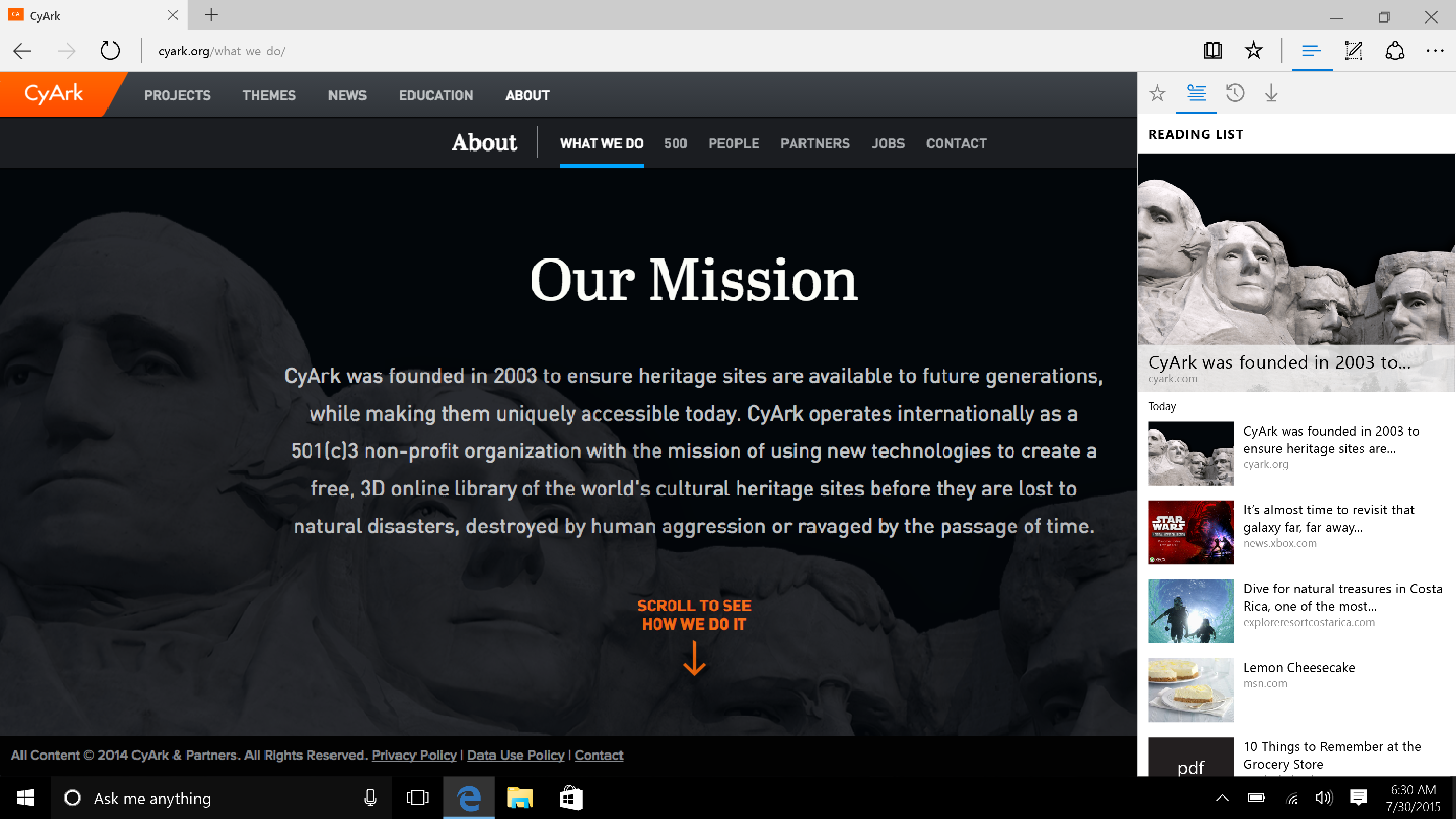 A Seamless Work Experience with Continuum
In my personal opinion, Continuum might just be the best new Windows 10 feature, which I think will see plenty of use among IT professionals. Continuum is really a reflection on how we work on the desktop and on our devices in today's modern work environment. With Continuum, you can be performing a task on your mobile device and then plug into a traditional desktop and Continuum provides a seamless transition to the new setup. You can read up on how IT pros can utilize this tool in "Windows 10 Continuum: Could Your Next Phone Also Be Your Next PC?"
Cortana, Not Just for Mobile
Microsoft is pushing the boundaries of voice recognition software by no longer limiting Cortana to just Windows Phone users. Today, Cortana is now available in Windows 10. Cortana replaces the Search box that many are familiar with in Windows 7 and lets you perform a variety of tasks, such as setting important calendar events and even identifying music that's playing around you. Russell Smith has also covered how you can make the most with Cortana on the Petri IT Knowledgebase.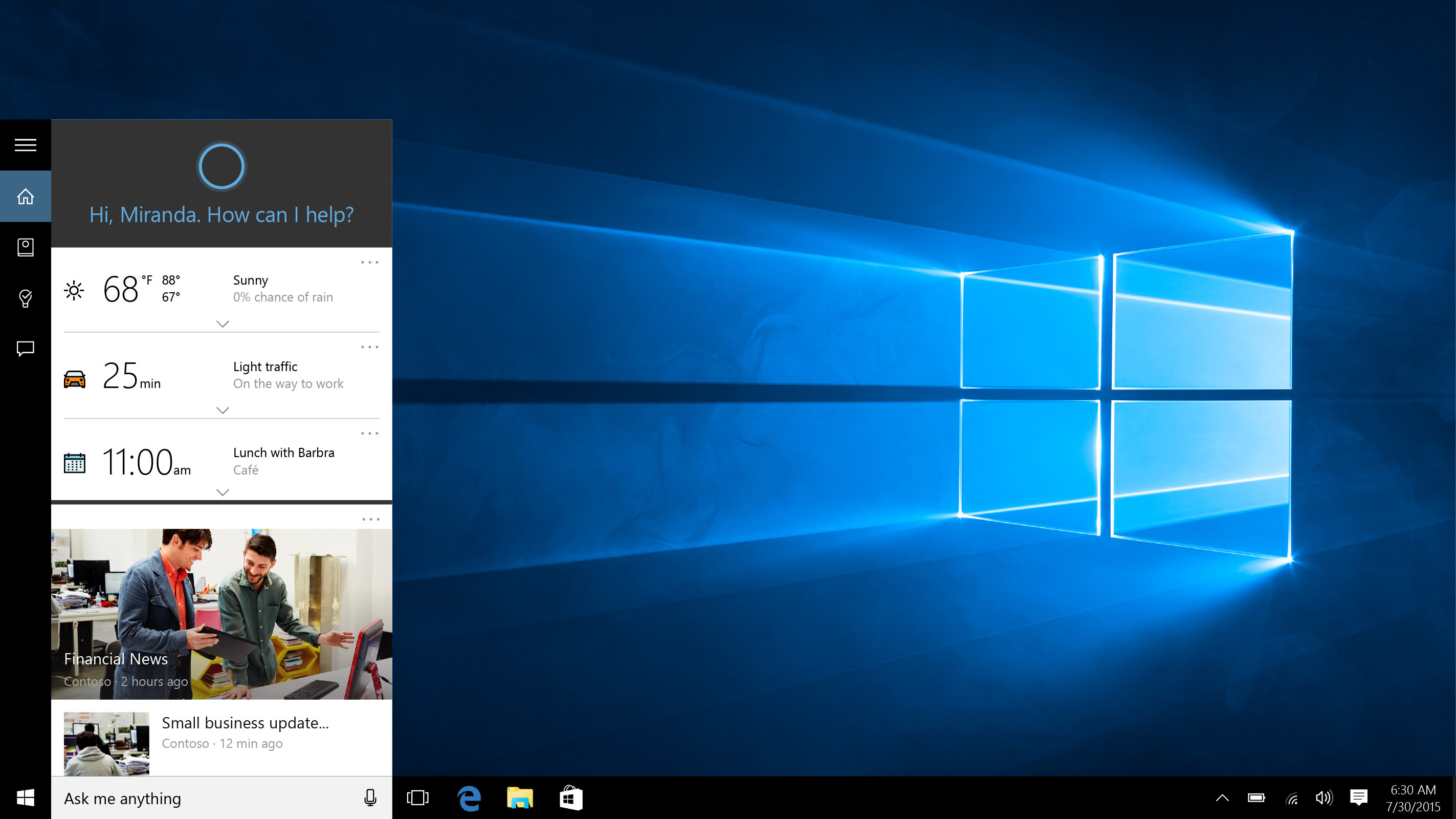 Windows 10 Security Improvements for IT Pros
Although Microsoft is bringing several security enhancements that benefits the everyday user, the technology giant is also delivering a swath of improvements that are useful to IT pros from an enterprise perspective. One such improvement is the Windows 10 Device Guard, which lets organizations lock down devices to run software only from trusted sources. Microsoft Passport is another great security feature in Windows 10 that provides key-based authentication for easier two-factor authentication without a PKI. You can learn more on the Petri IT Knowledgebase in the article, "Windows 10 Security: Microsoft Passport and Virtual Secure Mode."
Of course, there's an array of new features that Windows 10 brings to the table that aren't listed in this article, but I simply listed a few that I found most noteworthy. What's your favorite feature in Windows 10? I'd love to hear your thoughts, so feel free to reach out to me on Twitter or in the article comments below. Thanks for reading!