In today's networked environments, many consumers invest heavily in their preferred smartphone. We rely on smartphone applications to be more productive throughout our work and personal lives.
After owning several different smartphones throughout the years, I've found that my battery life tends to dwindle after one to two years of ownership, even for a quality smartphone. Although I'm not too surprised by the decreased battery life thanks to the wear and tear that I constantly put my phone through, it's easy to get frustrated about the longevity of my battery life.
Battery Management Solutions for iPhone
With that said, there's several different solutions to help manage our smartphone's battery life more efficiently. In this article, we'll take a look at free battery saving apps that you can find in the Apple App Store.
Battery Doctor for iPhone
This free app for iPhone provides you with a status update of your phone's battery life. When installed on my own iPhone, the app was able to clean 14 MBs of data for better performance. The app also provides tips for potential settings that can be modified to enhance your phone's battery life. As a plus, the apple includes an optimization task, where it can significantly reduce your memory usage, saving precious battery life. In my case, Battery Doctor narrowed my memory usage down from over 90 percent to 34 percent. Download Battery Doctor for iPhone.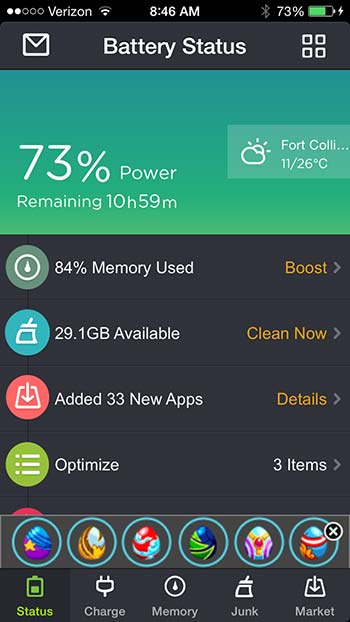 Battery Doctor app for iPhone. (Source: Blair Greenwood)
Battery Life Magic for iPhone
Although this is less of an optimization app for your smartphone's battery, it does provide detailed statistics into how long your battery will run depending on the activities you perform. The app also includes tips on how to obtain an optimal charge that will help your smartphone last longer. Download Battery Life Magic for iPhone.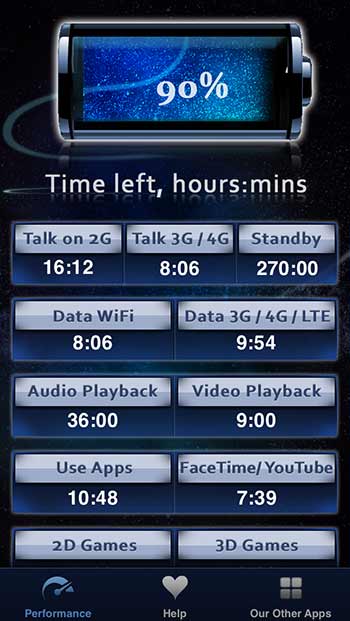 Battery Life Magic app for iPhone. (Source: Blair Greenwood)
Battery Life Saver for iPhone
In addition to memory and performance optimization tasks in the app, Battery Life Saver also includes a helpful pane that displays the battery consumption level for each application that you're running. If your battery is running low, this is a helpful tool to decide what apps should be running to conserve energy. Download Battery Life Saver for iPhone.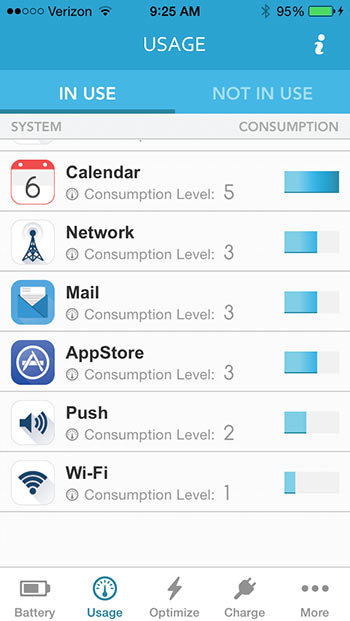 Battery Life Saver app for iPhone. (Source: Blair Greenwood)
As a reminder, this is only a list of our top recommendations for free battery management apps for the iPhone. If you wish, there are a slew of paid applications with more bells and whistles. Stay tuned for additional articles from the Petri IT Knowledgebase covering Apple, Android, and Windows Phone platforms.
Have you utilized any battery management apps for your iPhone? Drop me an email or touch base with me on Twitter, Google+, or Facebook (see below).