All Things Azure, Office 365 and more at VeeamON 2021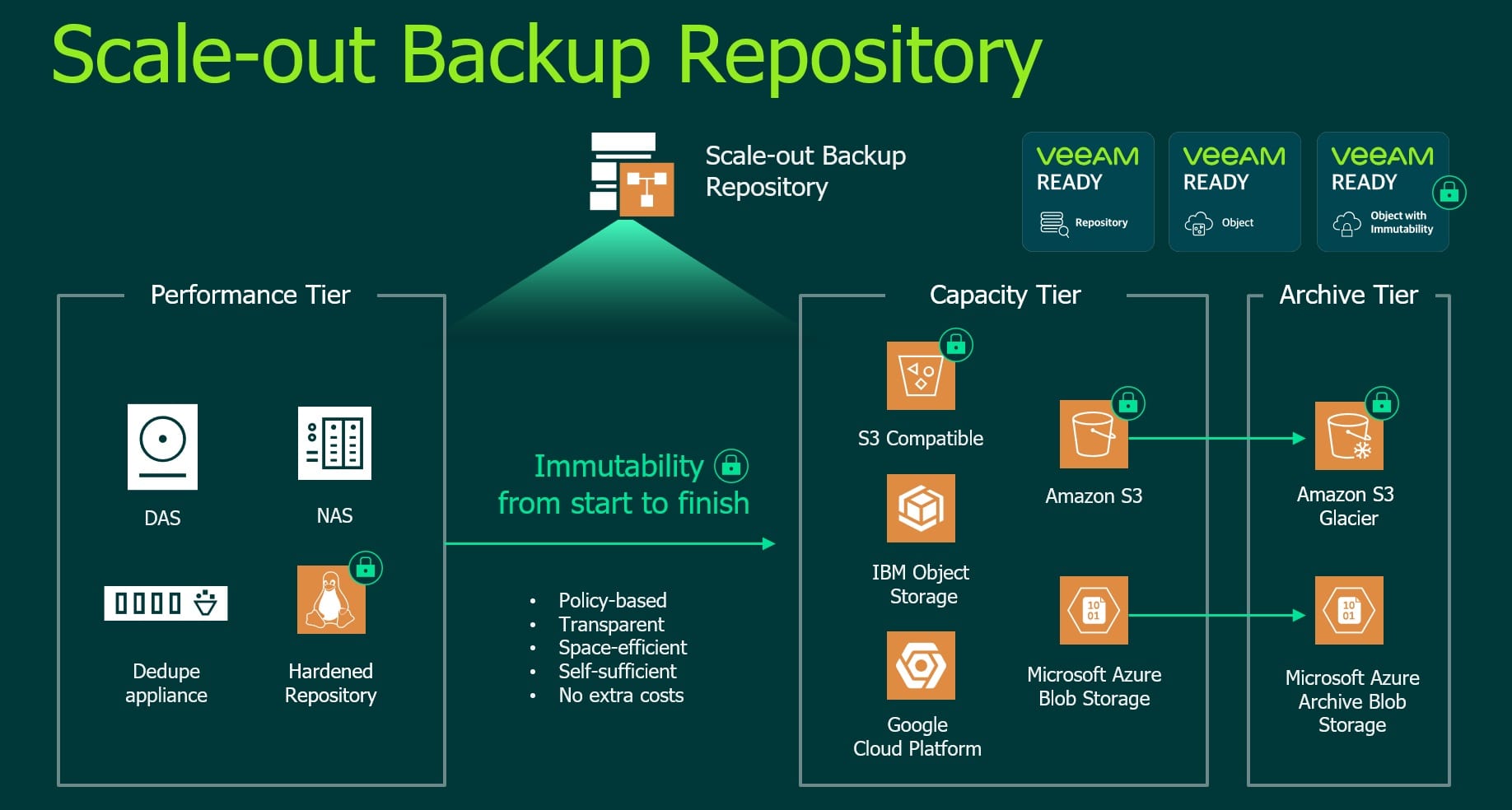 One of the good things about virtual events like VeeamOn is that you can attend specifically what you want to learn. I personally can't wait to get back into the regular events circuit. I've put in a few call for presentations for in-person events and I see a number of events planning for the fall, I hope to see you there. Find me, I'll buy you a beer or coffee depending on the time.
For VeeamON 2021 this month, you can attend for free and in this post, I would like to aggregate all of points of interest related to Azure and Office 365 for the event. This will help you navigate specifically for those areas of interest. Each of these sessions are 30 minutes long, which makes it easy to take it in without being overwhelmed.
Microsoft Azure Infused Sessions
At VeeamON you can attend demos and breakouts that showcase a number of Veeam Azure capabilities: Storing backup data in Azure blob and Azure archive storage, migrating to Azure with Veeam Direct Restore to Azure and backing up Azure VMs. The following breakouts and demos would be of interest:
Demo Sessions: At VeeamON at all times there will be a demo session, this is effectively all demo and very little prepared presentation content. The first is done by yours truly and shows how backup data can go on-premises, to Azure blob and to Azure Archive with the Demo:  Veeam V11: Performance, Capacity and Archive Storage Tiers and Policies. The next one will show the cloud-native backup by Dustin Albertson at Veeam: Demo: V11: Veeam Backup for AWS, Microsoft Azure and Google Cloud Platform
Breakout Sessions: At VeeamON, there are a number of traditional breakout sessions that I'd like to highlight for you related to Microsoft Azure. The first again is by yours truly showcasing the Direct Restore to Microsoft Azure capability and I may have one the title game with this session called Hold my Beer while I Recover to the Cloud (Fair disclosure, this type of title was used at an MVP Summit a few years ago). Good shout out to Michael Paul who is helping me on this content.
Another key session again features Dustin and Anthony Spiteri with this topic: Object Storage! The Future of Backup Destination? This will overview how the Capacity and Archive tiers are a logical target for backup data in Azure. Using Azure storage for backups is done through the Veeam Scale-out Backup Repository, here is a slide depicting this which is leveraged in a few sessions: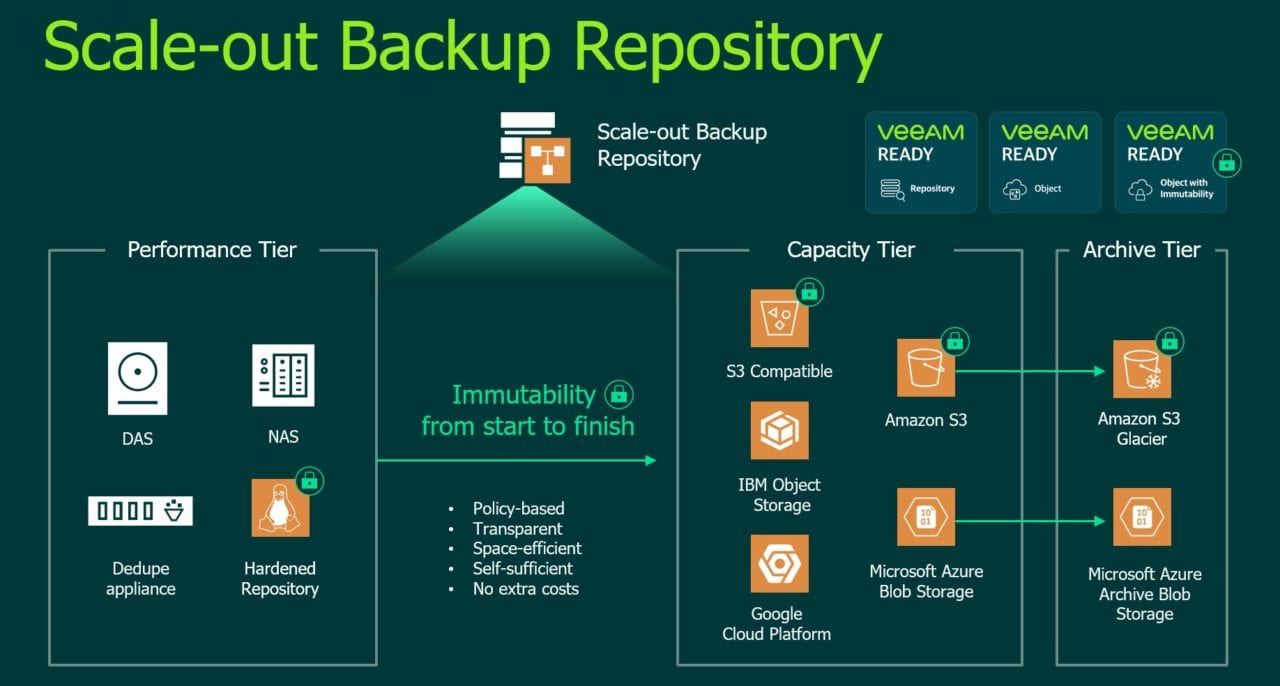 If you are looking to get started with Azure backup, David Hill and DK have teamed up for a good beginner-level topic: AWS, Azure, Google Cloud Native Backup — Getting Started. To continue that trend, I recommend checking out Andrew Zhelezko and Eric Ellenberg's session: Strategy Session: AWS- and Azure-Native Backup — Lessons Learned.
Office 365 Infused Sessions
Demo Sessions: Much like the previous session, we have a demo-only content piece that shows Veeam Backup for Microsoft Office 365 in action. In this demo, Karinne Bessette will be driving the session titled V5: Veeam Backup for Microsoft Office 365.
Breakout Sessions: Karinne (or Rin as we call her on the team) will be driving more related to Office 365 and you can see two breakouts that feature Rin and Edward Watson from the Veeam Product Marketing group. The first of these is the session called 8 Office 365 Backup Facts You NEED To Know! The next session introduces a customer, Aleh from Staples Solutions, who shares Why Staples Protects Office 365 Data with Veeam.  Here is a sneak peak from the 8 facts session highlighting what Veeam Backup for Microsoft Office 365 v5 provides: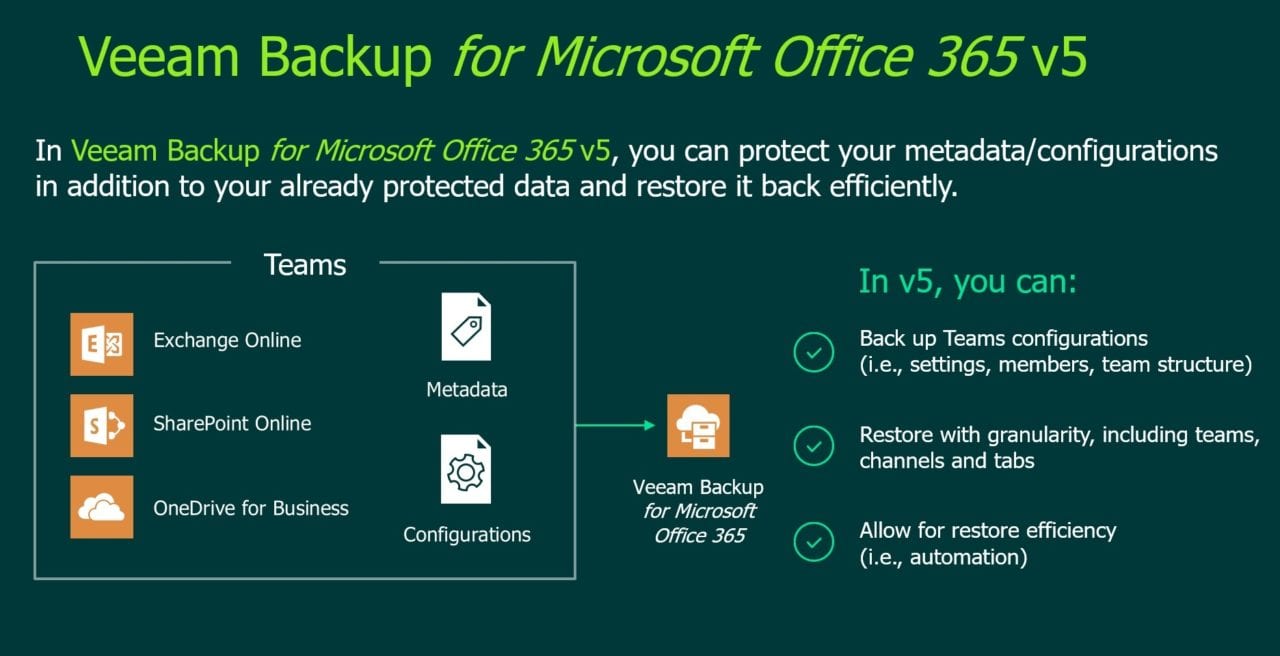 General Session:
While I can't give away too much detail, but one of the general sessions may include some sneak previews of these topics of interest; so you may want to tune into that as well! The virtual registration is free and you can sign up here!